Bank of Thailand issues stark warning over ongoing ban on foreign tourists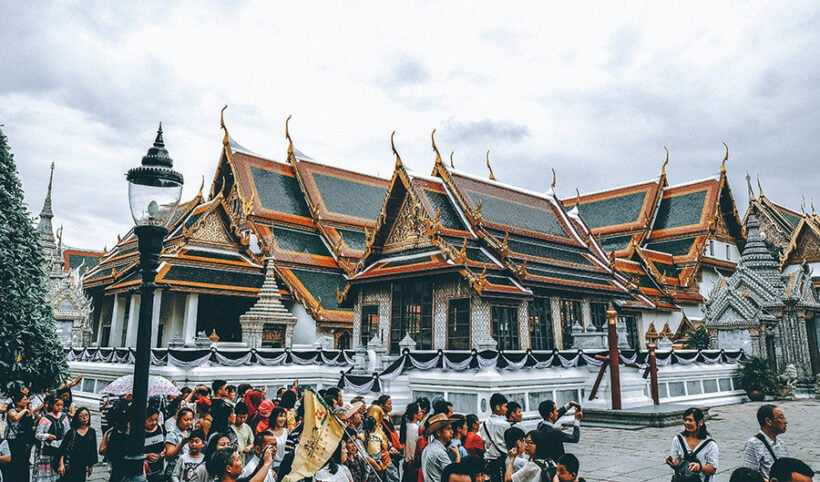 The Bank of Thailand has issued a sombre warning that the ongoing ban on foreign tourists returning to Thailand may have an even worse impact next year. Don Nakornthab, from the BOT's economic and policy department, says if international tourists are not allowed back into the country soon, Thailand's tourism industry will face even bigger threats next year.
A report in the Bangkok Post says both the Tourism and Sports Ministry and the National Economic and Social Development Council have already reduced their forecasts of foreign tourists this year to 6.7 million (the vast majority of that number arriving in Q1, 2020) and 12 million for 2021. To put that in context, in 2019, Thailand welcomed nearly 40 million international tourists, with the resulting revenue accounting for nearly 20% of the total Thai GDP.
The month of July was the fourth consecutive month in which Thailand received no foreign tourists. The borders remain largely sealed, while discussions about how to open safely continue. Having successfully suppressed Covid-19, the government appears very wary of opening back up too quickly, potentially inviting a resurgence of the virus. There has been a number of 'plans' and 'models' announced but there has been no confirmation that any of these are definitely being implemented.
But Don says it's imperative officials take steps now to re-ignite international tourism and begin repairing the devastated economy.
"If foreign travellers still cannot visit the country, this will impact Thailand's economic growth more severely next year. The government should strike a balance between tourism measures and outbreak containment."
The BOT concedes that the possibility of a second wave cannot be ruled out, as shown by places like Hong Kong and Singapore. However, Don maintains that a rate of 20 to 30 new cases a day is probably manageable.
Meanwhile, a further relaxing of Covid-19 restrictions during the month of July has caused a slight improvement in the economy, due to increased public spending. Exports shrank by nearly 12% compared to the same time last year, but this was less than the nearly 25% contraction seen in June. But, while employment figures have improved slightly, due to a reduction in the number of employees affected by the temporary closure of their place of work, the overall picture remains bleak.
SOURCE: Bangkok Post
Keep in contact with The Thaiger by following our
Facebook page
.
Never miss out on future posts by
following The Thaiger
.
Cabinet approves co-payment of 3,000 baht each for 10 million consumers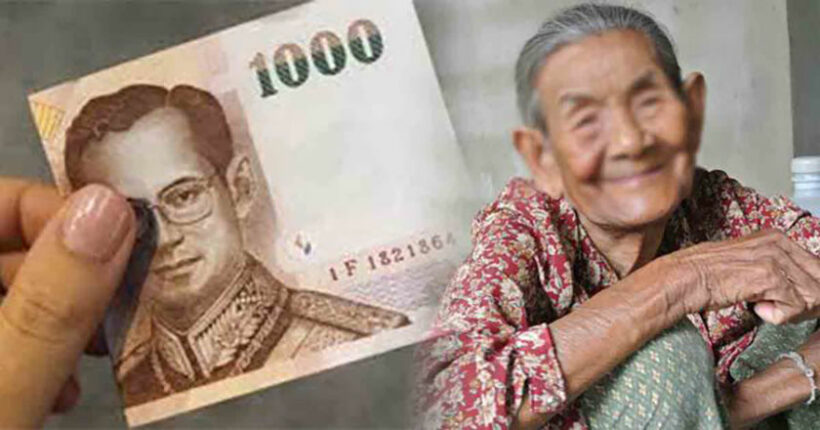 In its latest round of direct economic stimulus, the Thai government is to offer a co-payment of 3,000 baht each to 10 million Thai citizens for a period of 3 months. The scheme is expected to kick off on October 23 and run up the end of the year, with the co-payment subsidising half the cost of purchases, but excluding alcohol, tobacco, or the government's bi-monthly lottery. There will be a maximum daily co-payment of 150 baht, and 3,000 baht per person in total.
Government spokesman Anucha Burapachaisri says Thai citizens over the age of 18 can sign up for the scheme from October 16. The subsidy will be transferred to consumers' electronic wallets. Anucha says the scheme will cost around 30 billion baht and will provide a much-needed boost to small businesses. Businesses interested in participating can register from tomorrow.
The Bangkok Post reports that Cabinet have also approved the addition of an extra 1,500 baht to the monthly living allowance for nearly 14 million citizens holding state welfare cards. Recipients will get the 1,500 baht in 3 installments of 500 baht between October and December.
The government also plans to compensate businesses that hire new graduates, through the introduction of a co-payment plan. Companies hiring students who work part-time and are registered in the social security system, will receive help from the government. This is a change from the previous stipulation that only graduates not registered in the social security scheme could participate in the program.
Under the employment subsidy program, the government will pay 50% of graduates' salaries for one year, beginning next month. Around 260,000 new graduates are expected to be included in the programme, which will be financed from the government's 400 billion baht economic recovery fund.
SOURCE: Bangkok Post
Catch up with the latest daily "Thailand News Today" here on The Thaiger.
Keep in contact with The Thaiger by following our
Facebook page
.
Never miss out on future posts by
following The Thaiger
.
Vietnam's booming manufacturing sector reduced to a trickle as world pandemic kills demand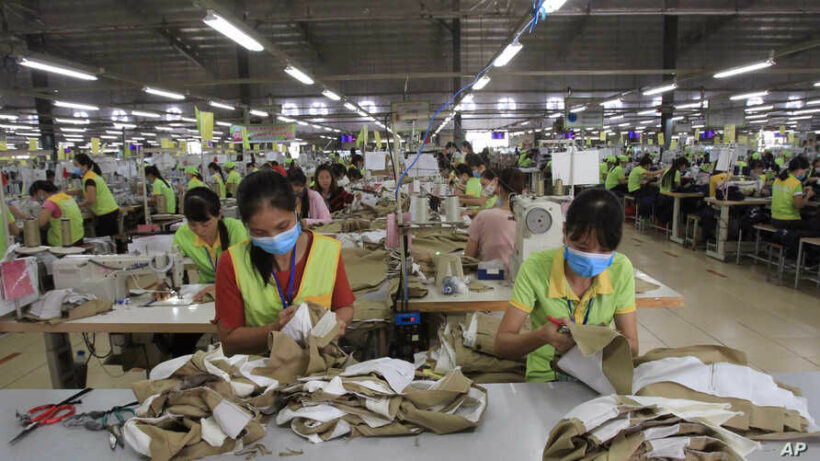 Vietnamese finance officials are downgrading expectations for a recovery of the south east Asian nation's economy in 2021. The normally fast-growing gross domestic product in 2020 has stalled due to a huge drop in local and global demand, and the absence of international tourism. The booming economy, growing at an average of 6% per year since 2012, will struggle to reach a growth rate of 2% this year.
Fuelled by manufactured exports, the Vietnam economy has dropped back to a trickle. The Asian Development Bank estimates that this year's GDP growth could be as low as 1.8%. The Vietnamese factories, that usually crank out shoes, garments, furniture and cheap electronics, are seeing dropping demand as the world's consumer confidence drops dramatically.
Stay-at-home rules in Europe and America are keeping are keeping people away from retail stores. And despite the acceleration of online retail, many of the consumers are emerging from the Covid Spring and Summer with vastly reduced spending power.
The headaches of 2020 are also challenging Vietnam to maintain its reputation as south east Asia's manufacturing hotspot. Rising costs and xenophobic foreign policy have put China 'on the nose' with some governments, complicating factory work in China, whilst other south east Asian countries lack infrastructure and are incurring higher wage costs.
One Vietnamese factory operated by Taiwan-based Pou Chen Group, which produces footwear for top international brands, has laid off 150 workers earlier this year. There are hundreds more examples of the impact of falling demand in the bustling Vietnamese manufacturing economy.
Vietnam's border closure is also preventing investors from making trips, setting up meetings and pushing projects forward. Those projects in turn create jobs, fostering Vietnam's growing middle class. Tourism has also been badly affected by the restrictions on travel. "International tourism is dead," says Jack Nguyen, a partner at Mazars in Ho Chi Minh City.
"Inbound tourism usually makes up 6% of the economy."
"Things will only pick up only when the borders are open and there's no quarantine requirements. Who knows when that's going to be."
A mid-year COVID-19 outbreak in the coastal resort city Danang followed by the start of the school year has reduced domestic travel, analysts say. Some of the country's hotels are up for sale as a result.
"Recovery could take 4 years."
The Vietnamese Ministry of Planning and Investment is now warning that global post-pandemic recovery could take as long as 4 years, perhaps more.
Not that foreign investors in the country are pulling out. Indeed, many are tainge a long-term view that Vietnam's underlying strengths will outlive Covid-19. Vietnam reports just 1,069 coronavirus cases overall.
SOURCE: VOA News
Keep in contact with The Thaiger by following our
Facebook page
.
Never miss out on future posts by
following The Thaiger
.
Government to stir economy with 100 billion baht stimulus starting in October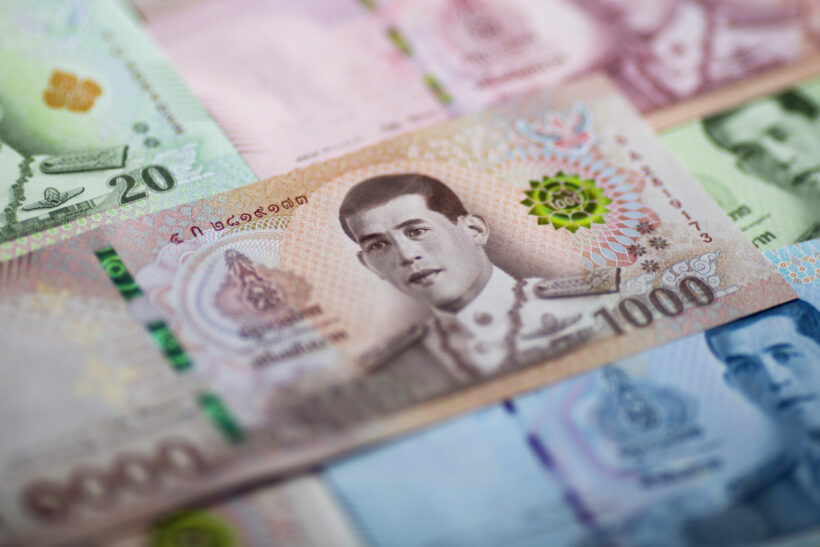 The Thai Government is expected to stimulate the economy with 100 billion baht boost starting in October until the end of the year. The injection will reportedly come from both the people's and the government's spending under three stimulus measures according to the Deputy PM Supattanapong Punmeechaow.
The first measure will reportedly give 14 million welfare cardholders an extra 500 baht discount over the next 3 months on their shopping with the budget for this measure totalling 21 billion baht. The second measure, dubbed "Kon La Khreung" or Let's Go Halves, will give 10 million people up to 100 baht discounts daily on beverages and household essentials with the subsidy being capped at 3,000 baht per person. The scheme will not, however, include such things as alcohol, tobacco or lottery tickets.
The third measure is aimed at wealthier Thais as tax incentives and will be offered in an effort to encourage them to spend more as consumers. The Cabinet has also approved a measure to pay 260,000 new graduates half of their salary to help the private sector. That budget is reportedly totaling 19.5 billion baht.
Supattanapong also predicts the economy will improve next year but warns it could take 2 years before the nation's economic growth returns to the pre-Covid level. He says the country's current budget is sufficient to boost the economy unless there is a second wave of Covid.
"But in the event that there is a second wave, the government is prepared to borrow more as its national debt is quite low compared to other countries. However the government is being cautious so it can remain financially healthy in the post-Covid era."
SOURCE: Nation Thailand
Keep in contact with The Thaiger by following our
Facebook page
.
Never miss out on future posts by
following The Thaiger
.