The future is now: 5G taking off in Thailand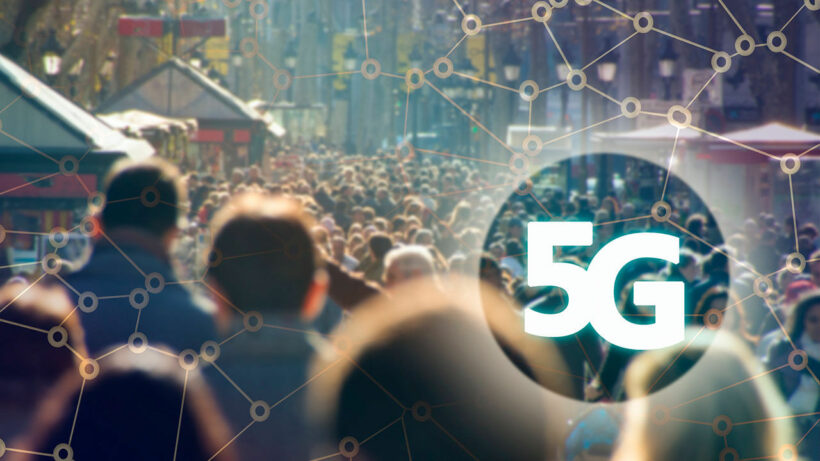 5G… we've all heard aboutit, but what is it, really? 5G literally means fifth-generation wireless technology. As the successor to 4G, the biggest changes include higher speeds, almost zero latency (the delay in transfer of data once an instruction has been given), and the ability to connect more devices at once. However, the benefits of 5G aren't limited to its use as Qualcomm predicts a US$12.3 trillion economic boost worldwide, with 22 million new jobs thanks to both the infrastructure and technological developments required by 5G.
Currently 5G still mostly relies on 4G connections, so its full capabilities are limited to test environments for now. But that's changing. When the standalone 5G network is up and running, the race to develop better, faster, more efficient Internet-of-Things devices and processes means exponential growth and potential.
But can 5G deliver in this brave new world, or is it perhaps has it been overhyped? The CEO of Show No Limit says 5G might be overpromising on its capabilities and won't likely generate much public enthusiasm until 5G-enabled devices become more affordable.
"Every generation overpromises. 2G promised video on mobile phones, but it was not possible. Then 4G promised IoT networks, but it was also not possible."
A 5G-enabled smartphone now costs around 30,000-50,000 baht. They have gained little traction with Thai consumers, especially during the financial crisis brought on by the Covid-19 pandemic.
"People are always a little excited when moving from one 'G' to another, but we only have two suppliers and they have to buy the chips from the US."
But the deputy chief technology officer of the carrier network at Huawei Technologies Thailand says the country is on a rapid pace for 5G adoption in terms of network roll-out and has already demonstrated a variety of uses. He believes 5G will reshape businesses, add value and bring about entirely new business models, saying that in Thailand multiple sectors will be transformed, from healthcare to transport to tourism.
The Covid-19 outbreak will drive adoption of 5G in the healthcare sector, which can be served in three areas: teleconsultation with doctors, remote diagnosis via analytics by artificial intelligence, and preventive care.
"5G connectivity can bring the hospital to your doorstep. Patients will no longer visit hospitals for their check-ups or minor ailments. Hospitals in the future will be the place only for patients in critical condition."
Autonomous vehicles, already in use in parts of Thailand, can synchronise and "communicate" with other vehicles around them to ensure more road safety. Smart ports, especially those in the Eastern Economic Corridor, can use 5G-connected cranes with remote control vehicles and surveillance, as well as augmented reality for maintenance.
Augmented and artificial reality will mean better content for gamers and the entertainment industry as a whole, as well as drawing tourists to new locations, and revolutionising online shopping As more equipment is connected in a certain area via the IoT, "smart homes" and "smart cities" will move to the next level.
"As soon as 5G is broadly adopted, there will be a wide variety of new content, including those linked with augmented and virtual reality,"
A panel of local tech gurus at Bangkok Post's "5G: The Game Changer" event yesterday agreed… 5G will bring about new innovations in cloud computing, IoT, and AI. They said that despite being in the relatively early stage of implementation, 5G use cases are already multiplying in Thailand and are beginning to transform businesses across sectors.
"5G is an enabling technology, apart from AI, IoT, blockchain, VR, big data and bots. Companies need to watch these as they will impact or disrupt their businesses unless they leverage the technology to create new services and innovations, while workers need to reskill to cope with the new technology before it disrupts their careers."
SOURCES: Bangkok Post | Bangkok Post
Keep in contact with Thaiger by following our Facebook page.
Never miss out on future posts by following Thaiger.
The Thaiger joins forces with Masii to bring you hassle-free Thailand re-entry packages and much more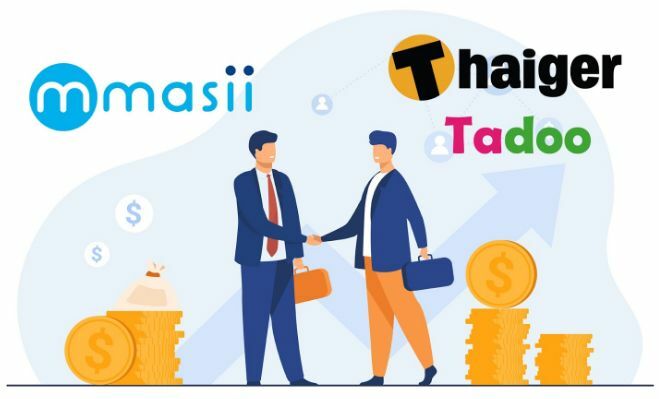 PRESS RELEASE
The Thiager and its sister company Tadoo, have announced they will enter a strategic partnership with the Bangkok-based fintech company, Masii.
Having joined forces with Masii, The Thaiger aims to provide its 6 million-plus monthly users with exclusive deals and packages such as the Thailand re-entry package, comprising of the Certificate of Entry (COE), Covid-19 Travel Insurance and a Covid-19 Test.
Sapir Matmon, of Tadoo, says "This tie-up will allow us to provide our readers with all-inclusive packages specifically designed to make the whole process of coming back to Thailand as simple as possible. And by booking through us, all service fees will be waived – a saving of more than 1,000 Baht. We're confident you won't find a better price in the market right now."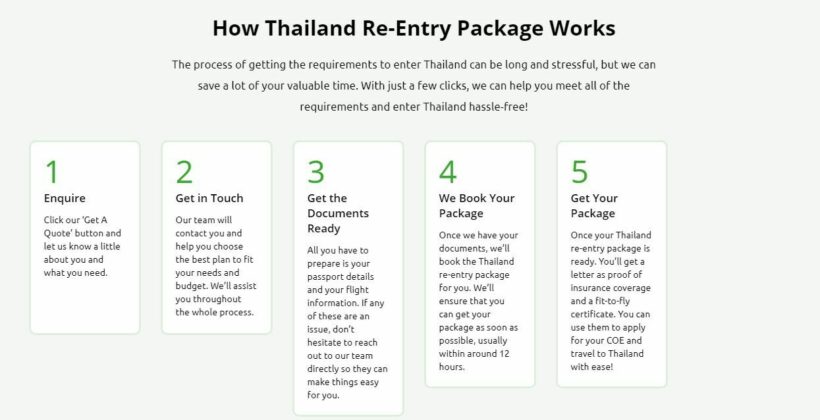 "We can provide everything you need to enter Thailand hassle-free and within 12 hours, which is the fastest in the market." Says Maxwell Meyer, CEO of Masii.
Covid-19 has drastically accelerated the industry's movement toward shifting products and services online.
Sapir says "We are tremendously pleased to welcome the Masii team and work alongside Maxwell, as one of the stars of the local fintech scene."
Tadoo, The Thiager's sister company, has also teamed up with Masii on their Thai price comparison platform, tadoo.co, which offers a similar range of products including, insurance, finance, internet, and mobile.
The goal of Tadoo is to bring clarity to the Thai market and assist consumers in making better-informed choices by offering a quick and convenient solution for getting the products they want without the hassle.
For more information on the Thailand Re-Entry Full Package, click HERE.

Keep in contact with Thaiger by following our Facebook page.
Never miss out on future posts by following Thaiger.
Aviation authority calling for 20,000 vaccine doses for crew, ground staff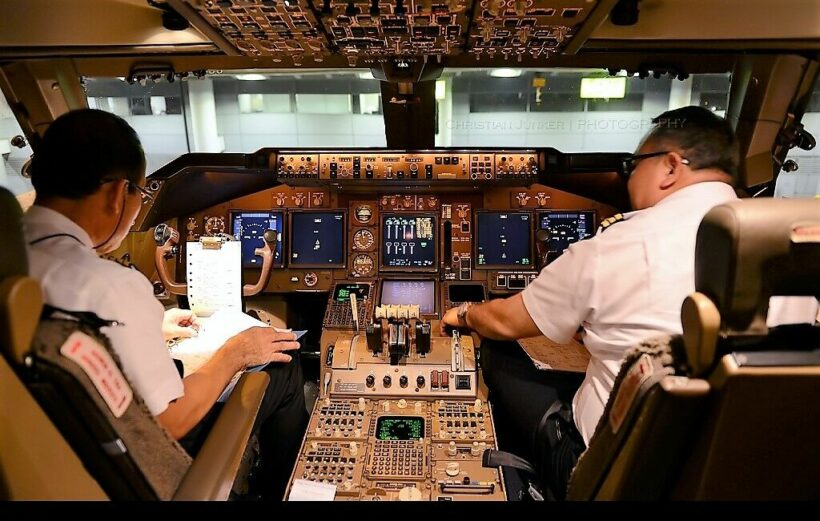 The Civil Aviation Authority of Thailand is calling for vaccine doses to protect around 20,000 airline crew and ground staff before the country re-opens to international tourists. The CAAT says it's vital that those working in the aviation industry are protected and has submitted its request to the Centre for Covid-19 Situation Administration.
According to Suthipong Kongpool from the CAAT, there are around 20,000 airline employees, including crew and ground staff, who will need to be vaccinated. As 2 doses are required, a total of 40,000 doses are needed to fully protect staff. The Bangkok Post reports that the CAAT will meet on Thursday to review the aviation sector's readiness for when the country re-opens without international arrivals having to quarantine.
Suthipong says they are seeking enough vaccine doses to protect employees of Thai-registered carriers.
"It's a confidence-building measure for tourists and those providing the services to them."
From July, the southern island of Phuket will be the first part of the country to waive quarantine for vaccinated international arrivals, subject to 70% of local residents being vaccinated. The "sandbox" project is a pilot programme that will be expanded to other areas if it proves successful. Between October and the end of the year, 5 other provinces – Phang Nga, Surat Thani, Krabi, Chon Buri, and Chiang Mai – are expected to adopt the programme. Officials hope to be able to re-open the country fully from January 2022.
According to the CAAT, the first foreign visitors expected to return to Phuket will be Chinese tourists, given that country's success in managing the pandemic. Meanwhile, the CAAT says Thailand will see a 7% increase in air traffic this month compared to last, with a total of 36,150 domestic and international flights.
SOURCE: Bangkok Post
Keep in contact with Thaiger by following our Facebook page.
Never miss out on future posts by following Thaiger.
Labour union angry over changes to Thai Airways staff contracts under rehab plan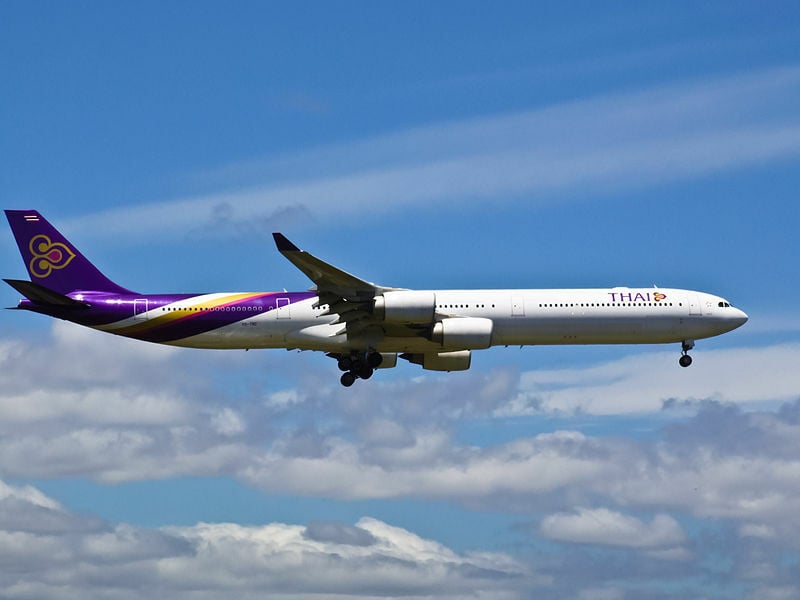 Union representatives are questioning changes made to the employment terms of Thai Airways staff as part of the national carrier's debt-restructuring plan. The labour union claims the changes have removed or diluted several staff entitlements and welfare benefits, pointing the finger at acting president, Chansin Treenuchagron, who signed the orders.
The union is calling on the Department of Labour Protection and Welfare to review the changes to check if they align with a debt-restructuring plan submitted to the Central Bankruptcy Court. According to a Bangkok Post report, the union believes the signed orders may go against the terms of the rehab plan currently being reviewed by creditors. They include an order related to the company's new organisational structure, as well as the screening of workers who will continue to be employed by the carrier during and after the rehab process.
Union representatives accuse the airline of changing the terms and conditions of employee contracts, meaning weaker welfare benefits. They are asking the DLPW to confirm if the changes comply with the 1940 Bankruptcy Act, the 1975 Labour Relations Act, and the 1998 Labour Protection Act. The union says that if the changes are found to violate the acts, Chansin should be ordered to cancel the orders and draw up new employment terms that comply with the airline's rehab plan and with employment law.
SOURCE: Bangkok Post
Keep in contact with Thaiger by following our Facebook page.
Never miss out on future posts by following Thaiger.