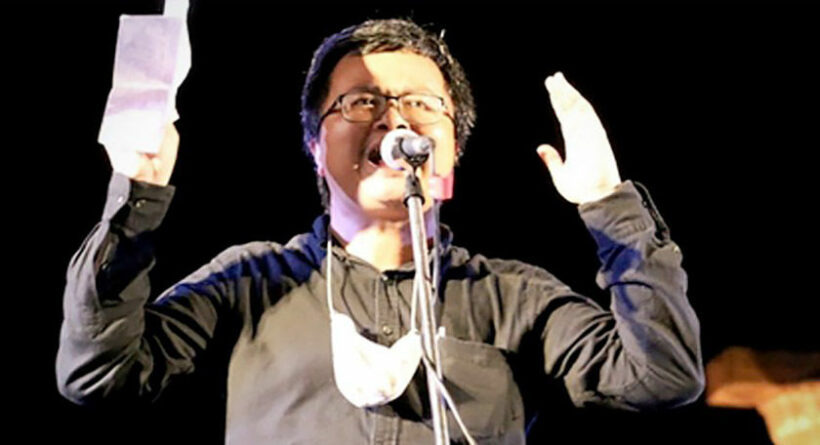 Human rights lawyer and protest leader, Arnon Nampa, says political activists seeking to oust the current Thai government are "in it for the long haul". The leader of the People's Group (formerly the Free People movement) says protesters will gather at Bangkok's Democracy Monument on Wednesday (October 14), before proceeding to Government House. There, he says they will set up camp, possibly for at least a month, to maintain pressure on PM Prayut Chan-o-cha to resign.
There has been no response from government officials or police about the group's proposed 'camping' campaign.
Speaking at another anti-government rally in the north-eastern province of Nakhon Ratchasima, Arnon said his group's finances are now strong enough to support a sustained gathering at Government House. Wednesday's rally is expected to last at least 7 days, possibly longer. Activists are calling for major change, with the dissolution of parliament, fresh elections, and a re-write of the constitution, among the demands outlined in a controversial 10-point manifesto that also calls for reform of Thailand's Monarchy.
It is the last demand in particular that has outraged royalists, with one member of the Senate Committee on the Protection of the Monarchy, Suwaphan Tanyuvardhana, condemning the protesters' demands.
"They don't care about the feeling of tens of millions of Thais who have had to endure their abusive and offensive content."
Meanwhile, according to the Bangkok Post, the police have been asked to avoid resorting to force on Wednesday, with checkpoints being created to ensure those attending are not carrying weapons. According to officials, the protesters have so far not requested permission to hold the gathering.
Yesterday it was reported that a motorcade accompanying HM The King, attending a graduation ceremony, is likely to coincide with some of the rally's activities. Police have warned protesters not to get in the way of the motorcade.
SOURCE: Bangkok Post