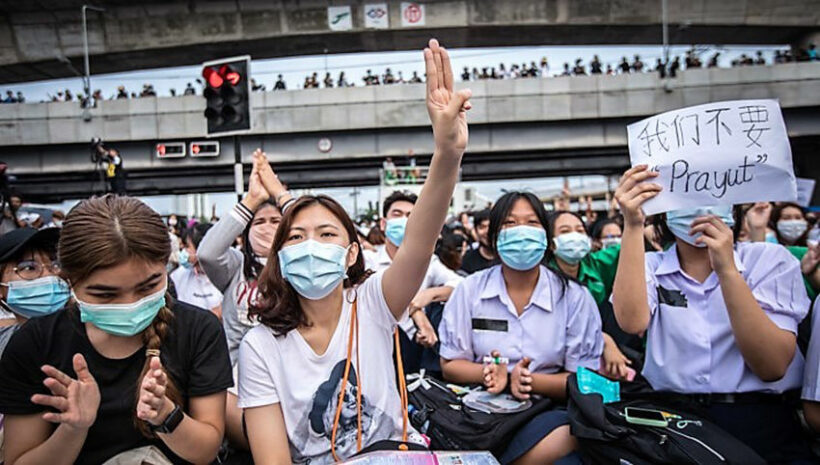 A spokesman for the Thai police says the Digital Economy and Society Ministry has asked for action to be taken against 58 social media accounts accused of "encouraging looting" at anti-government protests. Siriwat Deepor says the anonymous Twitter accounts are pointing to political demonstrations in other countries where looting occurs and property is destroyed.
"Chats in Twitter are claiming this kind of action (looting) occurs during rallies abroad. They are persuading participants to destroy government and private property at rally sites to raise the level of protest. We are concerned over this behaviour and would like to warn people who attend rallies not to become a tool of the bad guys who are trying to provoke these actions. Besides violating the state of emergency, such offences constitute theft, robbery, or causing loss of property under the Criminal Code."
He adds that some responsible social media users warn against such actions and continue to advocate for peaceful protest as a way to achieve their objectives.
"We would like to thank you for your mindfulness in warning each other as a precautionary measure against third-party or malicious intervention."
Siriwat adds that anyone caught using social media to incite violence at political rallies will be prosecuted for violation of the Computer Crimes Act and the state of emergency. His warning comes after police denied there were plans to block access to online platforms or media outlets.
SOURCE: Nation Thailand