Thaksin Shinawatra starting new party called Pheu Dharma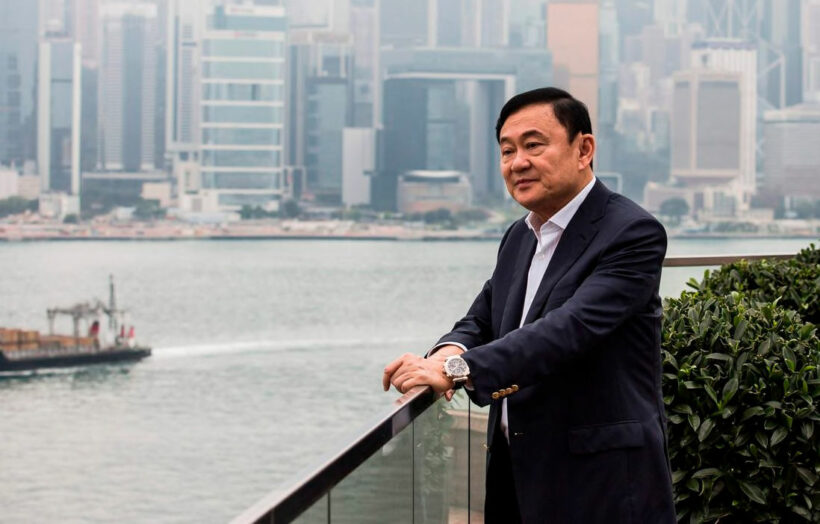 Despite his self-imposed exile in 2008 and living overseas ever since, Thaksin Shinawatra's shadow still looms large over Thai politics. And now sources claim he's planning a comeback with a new party, all being engineered offshore, just as the fragile new Thai government starts to run the country.
Fugitive former PM Thaksin Shinawatra is rumoured to be forming a new political party and then relinquish his 'control' of the Pheu Thai Party to trusted lieutenant Khunying Sudara Keyuraphan. The revelations have been leaked by a reliable Pheu Thai source. This is what we know…
• The new party, possibly nsmaed Pheu Dharma, would include veterans and new faces from Thaksin's inner circle among its members, according to The Nation.
• Some members would be drawn from the disbanded Thai Raksachart Party, from among MPs not barred from politics by the Election Commission.
• The Pheu Dharma leader could be Sompong Amornwiwat, only recently elected to lead PTP, and would likely have Anudit Nakhonthap as secretary-general.
• Among other possible members are Thaksin's former Cabinet ministers such as Plodprasop Surassawadi, who once headed natural resources, former finance minister Kittirat Na Ranong, and former PM's Office minister Chusak Sirinil.
The source says Thaksin's decision to form Pheu Dharma apparently stemmed from his fear of Pheu Thai yielding ground to the rising Future Forward Party. Thaksin is seen as sharing similar free-market and political ideology with Future Forward but does not have control over it.
Thaksin-affiliated parties have seen Future Forward gain popularity in the former strongholds in the North and Northeast, where Future Forward continues their campaigning with a view to future municipal and local administrative elections.
SOURCE: The Nation
"Government stimulus package for Thai economy is unsustainable"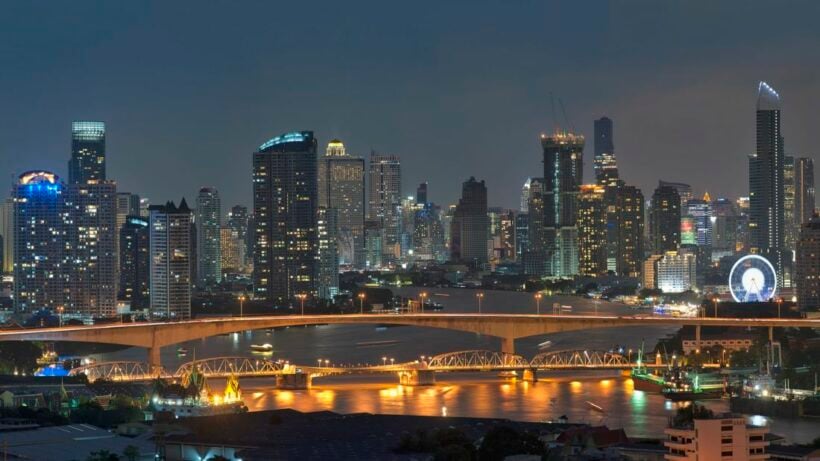 PHOTO: Wikipedia
Anusorn Tamajai, an economist from Rangsit University, says he expects the proposed package to make little difference and has declared it unsustainable.
The package, which should be approved this week, is worth 370 billion baht and includes cash handouts for farmers and low-income earners, grants for children, incentives for domestic travelers, and tax incentives for small businesses.
It's hoped to stimulate the economy by 3%, in the wake of domestic uncertainty and the ongoing US-China trade war. Last week, the Finance Minister said the aim of the package was to prevent growth sliding below 3% in 2019.
However, economist Anusorn Tamajai has his doubts.
"Short-term spending as part of populist policies will not help much, as the Thai economy is monopolised by big business."
He adds that most spending by low-income groups will end up as revenue for large businesses. However, he agrees with the plan to reduce the tax burden for small and medium-sized enterprises, which could lead to more private investment.
The government plans to offer generous tax reductions for those who import machinery to upgrade their production with a five-year depreciation allowance. The state-run Government Savings Bank and Krung Thai Bank will also provide combined soft loans worth about 100 billion baht.
The government also plans to direct a number of other state-run banks to provide soft loans to farmers and lower income groups, which Anusorn warns may not be sustainable as its effectiveness relies on public confidence in the future.
Thai governments often resort to state-run bank lending, quasi-fiscal measures that usually increase the burden for banks but translate into a burden for tax payers later.
SOURCE: The Nation
PM calls for Thai Army's support on drought, security and tourist safety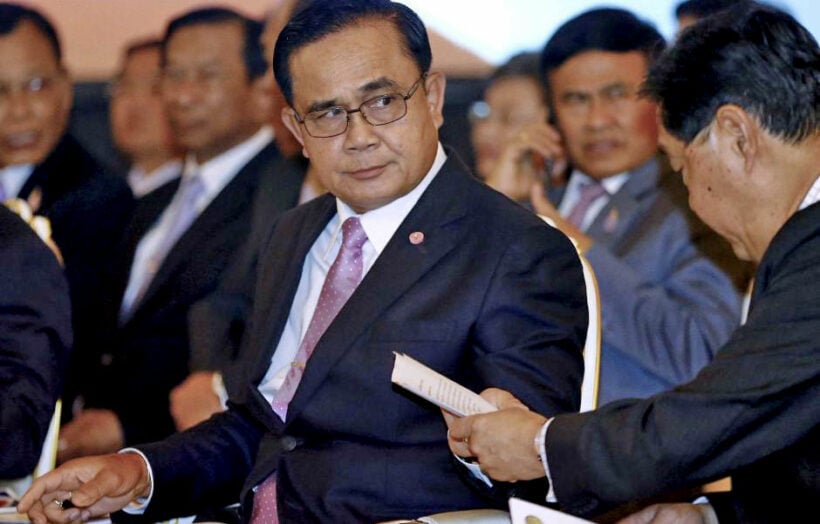 The Thai PM has chaired the first Defence Assembly session in his role of Minister of Defence, urging the armed forces to support the government's work in realising policies such as cybersecurity enhancement, drought mitigation, and tourist safety.
In the first Defence Assembly session, PM Prayut Chan-o-cha urged leaders of the armed forces and related departments to work in unison to support the government's policies, especially on cooperation with the Ministry of a Digital Economy and Society, the National Security Council, and other agencies, on the enactment of cybersecurity related bills. He called on them to come up with suitable responses to cybersecurity threats in the future.
The PM directed the armed forces to respond to natural disasters, particularly drought, and set up drought mitigation centers in affected provinces to work with related agencies.
Prayut then urged the defence agencies to implement measures to ensure tourists' safety in compliance with the government's policy promoting tourism as a means of distributing income to people in local provinces. He urged the Internal Security Operations Command, working with local government agencies and private firms, to create safety measures suitable for each area, especially in popular tourist provinces.
SOURCE: National News Bureau of Thailand
Nine minor parties convinced to stick with government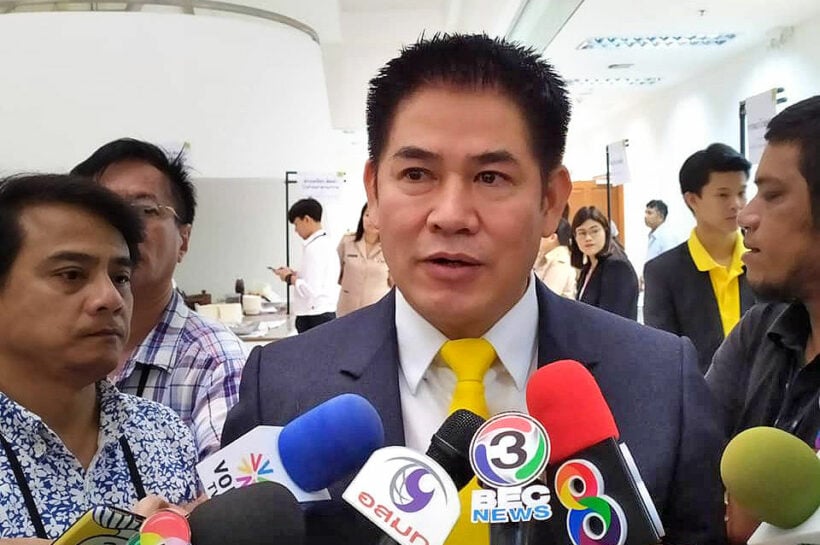 PHOTO: Deputy Agriculture Minister Thammanat Prompao, somehow negotiated the dissident MPs back into the coalition
Nine disaffected smaller parties in the governing coalition, who earlier threatened to break away to form an independent opposition bloc, have been convinced to stay in the Palang Pracharat coalition and have vowed to support the government.
Ten single-MP parties showed signs of a rift after eight of them yesterday didn't show up at a restaurant meeting arranged by a member to discuss their current role in the new government. The change of heart leaves the leader of the dissident Thai Civilised Party, Mongkolkitti Suksintharanont, as the only dissident in the independent opposition bloc.
They were supposed to meet with Mongkolkitti for a news conference yesterday to announce the formation of the independent opposition bloc. But earlier they met with controversial Deputy Agriculture Minister Thammanat Prompao, the Palang Pracharat party's strategic chief for the northern region, who had been assigned by PM Prayut Chan-o-cha to convince the nine small parties to stay in the coalition.
They were seen holding hands with Thammarat and proclaiming their loyalty to PM Prayut after the meeting.
Thai PBS reports that, over the weekend, the smaller parties (basically single member MPs) felt they had been ignored by Palang Pracharat, the core party in the coalition, when they were denied any ministerial portfolios or any political appointments.
Pichet Sathirachawan, the leader of Palangdham Mai, announced after the meeting, that the smaller parties could have bargained for a ministerial post, but they had not "for the sake of the country."
Pichet claimed that the recent move by his party and four other smaller parties to form an independent opposition block was intended to send a message to the government about their demands and the response was positive.
For instance, he said he had asked for the post of the chairman of Thai Trade Representatives, but this was not possible because he would have to resign as an MP as required by the Constitution. Since he could not assume the post himself, he will send a nominee to hold the post, said Pichet.
Thammanat, meanwhile, says that the smaller parties will be given political appointments for their support of the government. Since the MPs are reluctant to relinquish their MP status, they will send their nominees to assume those posts on their behalf. He says he expects the cabinet to endorse another batch of political appointees from the smaller parties at its meeting on August 20.
Meanwhile, the cabinet yesterday approved a host of political appointees attached to different ministries, apparently to satisfy the ex-MPs and close associates of the four main coalition parties, namely Palang Pracharat, Democrat, Bhumjaithai Thai and Chart Thai Pattana. The smaller parties were again ignored.
SOURCE: Thai PBS