Police end investigation into brutal attack on activist "Ja New"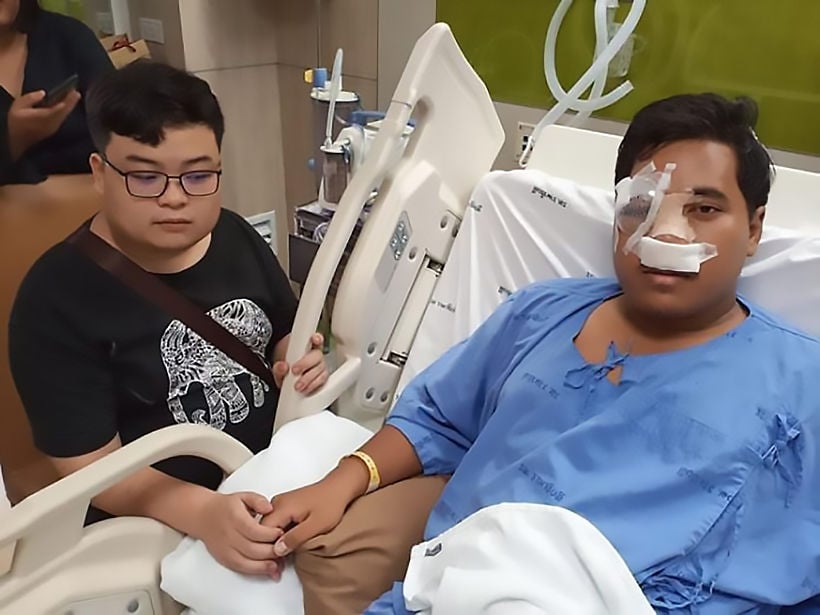 Bangkok police have abruptly suspended their investigation into the brutal attack on a political activist and pro-democracy leader in June of last year. Four men beat Sirawith "Ja New" with baseball bats on a main road in Bangkok's Min Buri area on June 28. Despite having security camera footage of the attack, Bangkok police say they are unable to identify any of the four men. It was the second such attack on the man in a month. Seritiwat himself has expressed disbelief.
Sirawith posted on Facebook that his family received a letter of notification from police, which read (in Thai): "The investigation into the case has already been completed and the probe report was forwarded to public prosecutors, who recommended that 'the investigation should be halted' on the grounds that evidence gathered could not identify who was involved.
"CCTV footage was not clear enough to capture the faces of the attackers so that arrest warrants could be issued. An examination of CCTV recordings could not provide any clue where the attackers stayed or fled to. If the police investigating the case find substantive evidence to identify the offenders, arrest warrants will be issued and legal action taken.''
In his post, Sirawith demanded to know when when the investigation would continue and his attackers brought to justice. He wondered police might be involved. The post drew sympathy and encouragement from supporters, many roundly criticising police for failing to arrest the assailants despite the clear surveillance camera footage showing the attack.
"Ja New" suffered serious injuries in an earlier attack when he was beaten with baseball bats by four men about 11am on June 2. His external injuries included a fractured eye socket, bleeding in the eyes and a broken nose. He was rushed to intensive care at hospital where a brain scan showed no hemorrhaging. He was conscious, but could not respond.
The following day, Future Forward Party MP Rangsiman Rome said he had obtained security footage showing four men violently attacking Sirawith. Rangsiman wrote on his Facebook page that he and two other party MPs had visited and inspected the scene of the attack and spoken to vendors and motorcycle-taxi drivers in the area, who confirmed the details of the attack.
SOURCES: Chiang Rai Times | Bangkok Post
Keep in contact with The Thaiger by following our Facebook page.
Never miss out on future posts by following The Thaiger.
Companies pull out from Trump brand after storming of Capitol incident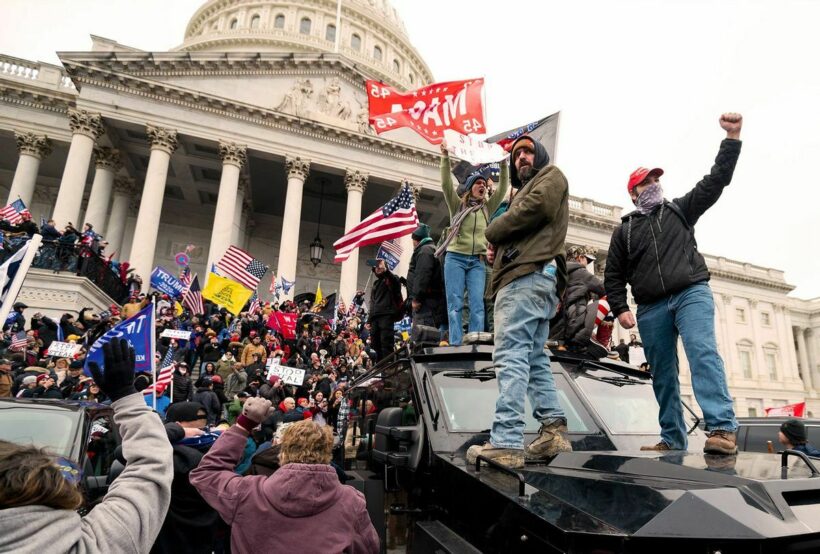 Corporate America is adding its weight in response to the insurgency at the Capitol building on January 6, and are pulling out from any association with the Trump brand after the storming of the capitol incidentwhich economists say will have a profound medium and long-term effect on his business interests. Recently, Signature Bank closed Trump's personal accounts and the PGA of America stopped plans to hold its 2022 championship at Mr. Trump's New Jersey golf course.
Such a parting of ways signals the business community's weariness in being associated with a political figure that has attracted worldwide attention and is indicative of what may happen to the Trump brand. The president's role in the incident, confirmed by his impeachment by the House this week, has gained criticism from the Business Roundtable to the AFL-CIO labour federation.
Michael D'Antonio, the author of a Trump biography, says the capitol incident has been a game-changer for the support of extreme politics.
"Trump's name is really an albatross. He is the most disgraced president in history. This is a person who's synonymous with a mob attacking the US Capitol. I just think this went a step too far."
Other experts like Tim Calkins, a marketing professor at Northwestern University's Kellogg School of Management, say Trump's brand will inevitably suffer long-term.
"Before his term, Trump stood for wealth, success and over-the-top luxury. Now the brand has associations with anti-government views, racism and extremism. This makes the brand fairly toxic."
Deutsche Bank, to which Trump reportedly owes around $400 million, is also planning to stop engaging in business with him. But the president dismissed any business challenges in an October 15 televised event by saying that the $400 million he owed was "a tiny percentage of my net worth."
It appears true that some of Trump's properties have benefitted from his presidency as taxpayer revenue has continuously flowed into his golf courses and clubs where he stays with his family, the secret service and the White House staff.
In fact, CREW estimates that Trump's properties took in over $100 million from more than 500 visits by the president, according to a report in September 2020. But even that business transaction has received widespread criticism as many say Trump should not have mixed politics with his personal businesses.
D'Antonio predicts that Trump may sell current assets to pay off his Deutsche Bank debt, which means there could be fewer to none Trump hotels, golf courses or towers in the next 10 years.
SOURCE: Bangkok Post
Keep in contact with The Thaiger by following our Facebook page.
Never miss out on future posts by following The Thaiger.
Thailand's emergency decree extended again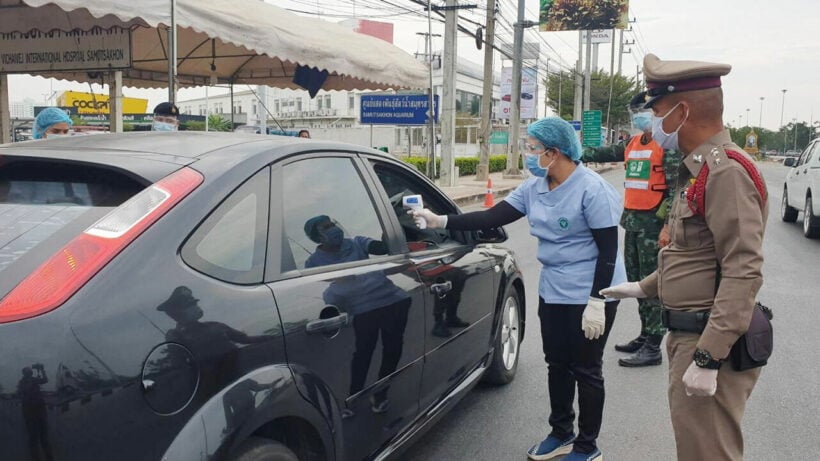 Thailand's nationwide Emergency Decree has been extended again, this time until the end of February. The decree gives the Thai government the ability to set policies and procedures to prevent the control the spread of Covid-19… things like restricting travel, setting up road checkpoints and introducing other restrictions without having to consult the parliament.
All the latest articles about Thailand's Covid-19 situation are on one page HERE.
Government spokesperson Anucha Burapachaisri says it is just an extension of the decree that is currently in place that was initially set to end on January 15. The extension, adding on another 45 days, was proposed by the Centre for Covid-19 Situation Administration and approved by the Thai Cabinet this week.
The initial emergency decree was enacted in March last year and has been extended ever since.
The number of local Covid-19 infections has spiked since the outbreak at the Samut Sakhon seafood market last month, spreading to 55 of Thailand's 77 provinces. The 'second wave' has stemmed from a cluster of migrant workers in the nation's seafood industry and markets in the Gulf of Thailand coastal province, as well as cluster of infections focussed on illegal gambling dens, principally in the eastern coastal provinces and Bangkok.
Here's a video about the new Mor Chana app which you will probably be required to use if you are travelling around Thailand at this time…
SOURCE: Pattaya News
Keep in contact with The Thaiger by following our Facebook page.
Never miss out on future posts by following The Thaiger.
YouTube blocks music video with pro-democracy protest footage after legal complaint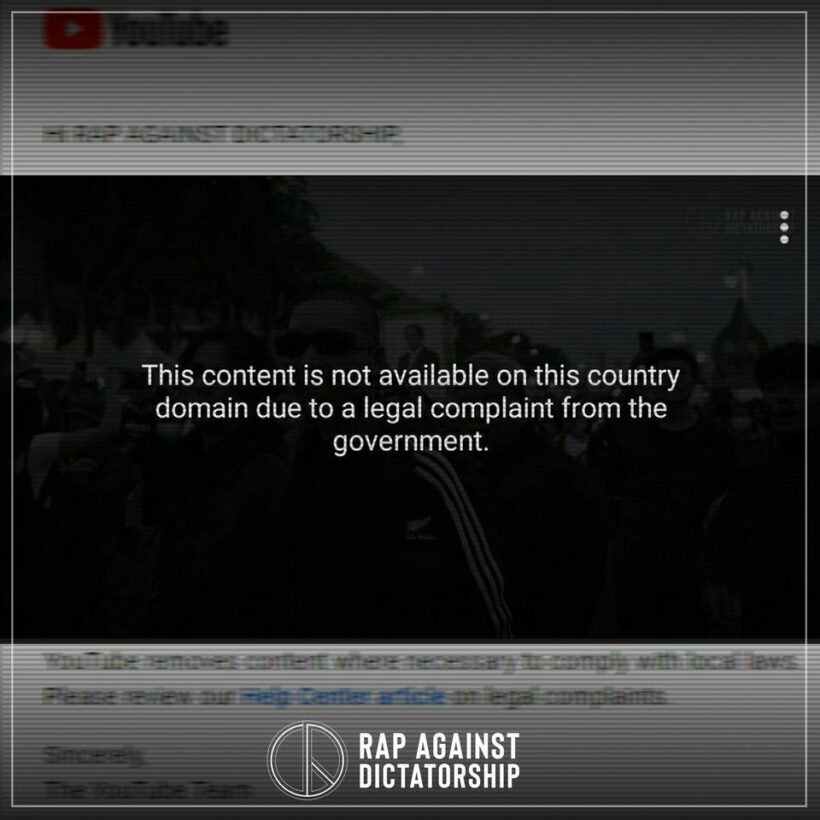 A music video by a pro-democracy movement band was blocked on YouTube in Thailand due to a legal complaint from the government, according to the message posted on the video's page.
The band Rap Against Dictatorship, also known as RAD, made a post on their Facebook fan page saying that the music video for their song "Reform" was blocked on YouTube.
"Happy New Year everyone. Our new music video has been blocked. This is obviously the 'New Year Gift' from the government."
The band members are active in the pro-democracy movement and 2 of them are currently facing criminal charges relating to a protest in July.
The song conveys a definition of the word 'reform' in the Thai language and mentions the current problems in Thailand, including politics, social inequality and the right of protesters to seek justice.
The music video had footage from recent protests in Bangkok including clips from rallies in October and November where water cannons were deployed, some spraying tear gas on pro-democracy protesters.
The music video was first released in about mid-November and reached over 300,000 views on YouTube within 9 hours. It now has over 9 million views. The band was told that the music video is against the law without any other explanations from YouTube or government agencies.
RAD made a reputation with its previous work "Prathet Ku Mi" ("Which is My Country") released last year and it went viral across the country. The group was also recognised one of the three winners of the 2019 Václav Havel Prize for Creative Dissent that was presented in 2019 at the Oslo Freedom Forum.
SOURCE: Facebook|Prachathai English
Keep in contact with The Thaiger by following our Facebook page.
Never miss out on future posts by following The Thaiger.