Keir Starmer's cowardly betrayal of Jeremy Corbyn (video)
Filmmaker Ken Loach accuses Starmer of being "a tool of the establishment"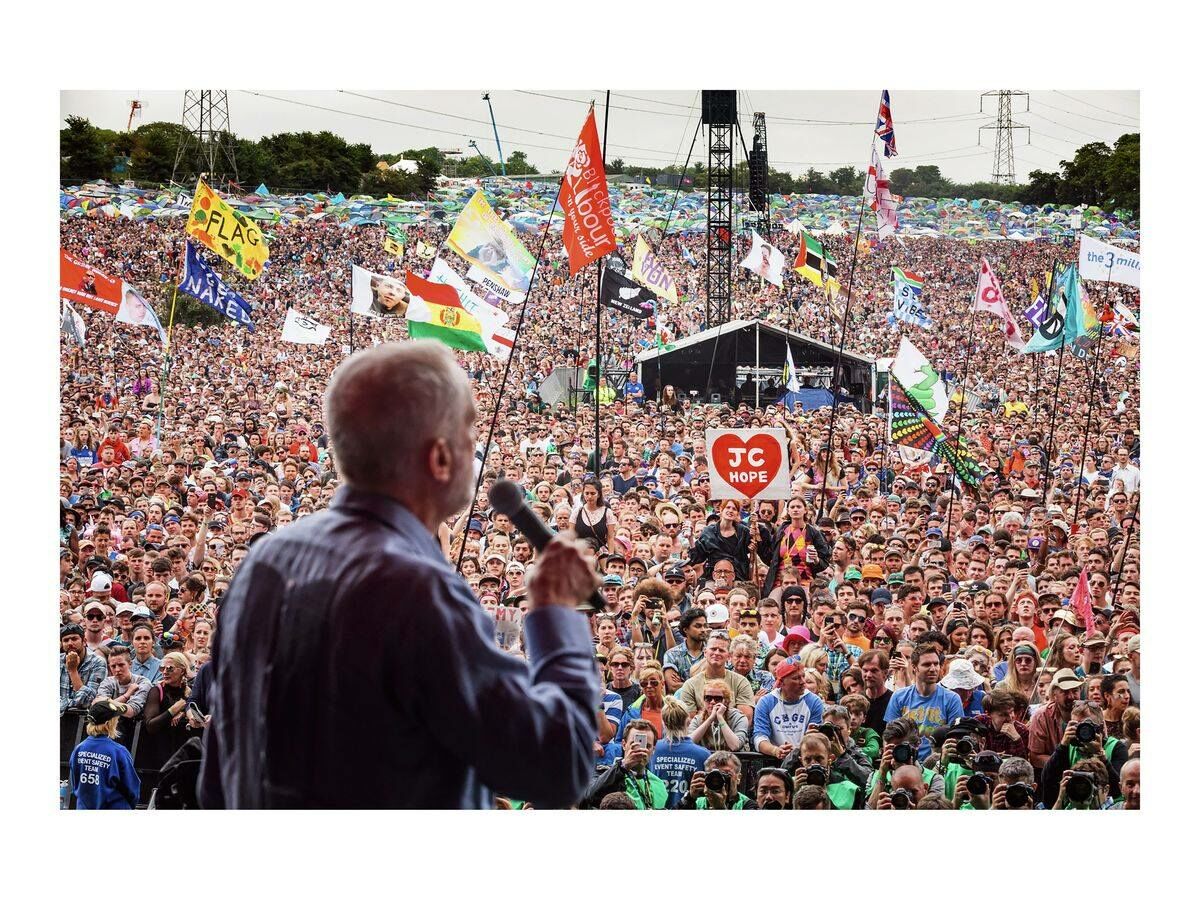 The decision of the National Executive Committee (NEC) to stop Jeremy Corbyn from standing as a Labour Party candidate will be seen by many members as a cowardly betrayal of Biblical proportions, of Brutus stabbing Caesar in the back, and ironically Stalinesque!
The NEC yesterday voted 22-12 in favour to prevent the former Labour Party leader from standing as an MP. The motion argued, "the Labour Party's interests and its political interests at the next General Election, are not well served by Mr Corbyn running as a Labour candidate."
The move is shocking but certainly not surprising.
Corbyn was elected as Labour MP for Islington North in London in 1983 – 40 years ago. He has been a lifelong activist, anti-fascist, anti-racist, and socialist, and yet he's been tarred as an antisemite because of his endless campaigning for Palestinians in apartheid Israel.
He's seen as dangerous to the 1% of British society, and the establishment, not because he is racist, but because he promised to tax their wealth if he ever got elected prime minister.
The betrayal by Labour Party leader Keir Starmer is a knife in the back. It will inevitably draw comparisons with Brutus' treacherous betrayal of Julius Caesar on March 4, 44 BC.
Starmer stood alongside Corbyn on the same platform while the latter was the leader of the opposition, called him a friend, pledged to fulfil his legacy and deliver his 2019 Labour Manifesto once he was in office. He lied. Since then, Starmer has personally dismantled the Labour Party for what it originally stood for and along the way even praised former Conservative Party Prime Minister Margaret Thatcher.
2/x here's a montage of Keir Starmer comments for his Labour leadership campaign

Pitching left, praising Jeremy Corbyn – then stabbing Jeremy and the manifesto that "inspired hope" in the back pic.twitter.com/nORmoqrxZ4

— ℹ️ Not The Torygraph 💚 #SaveOurNHS #ScrapNHSBill (@TweetForTheMany) May 2, 2022
Award-winning movie director Ken Loach says Starmer has become a "tool of the establishment" in a new documentary movie Oh Jeremy Corbyn -The Big Lie.
The two-time Palme d'Or winner said Starmer deliberately sabotaged Corbyn's leadership of the Labour Party and operated like an "undercover spy cop" in his shadow cabinet.
The film which premiered in central London last month, investigates the circumstances surrounding Starmer's rise to power, especially his background as a previous director of public prosecutions (DPP). Loach said…
"Every now and then, to show that we're (UK) a democracy, there's a change of government. The party changes, but it's so important from the establishment's point of view that the alternative party won't change anything. And that's what Starmer is proving now to those with power."
Norman Thomas, producer of the film, concurred with Loach, wrote the Dorset Eye.
"Keir Starmer is now on the brink of becoming Britain's prime minister and our film takes a close look at how he got there. He was DPP when the spycops scandal came to light — undercover police officers infiltrating radical groups — and he's since been accused of whitewashing this scandal. Now it seems Starmer was himself acting like a spycop in Jeremy Corbyn's shadow cabinet — joining it to help bring it down.
"Our film suggests Keir Starmer has many more questions to be answered about how he became Labour leader before people vote him into No 10."
Andrew Murray, political adviser to Corbyn when he was Labour leader, is scathing of Starmer's role in Corbyn's shadow cabinet. He accuses him of sabotaging Corbyn's Brexit policy and of telling lies in the way he in effect kicked Corbyn out of the party after he ceased to be leader.
Murray said…
"I really believe he is as dishonest as Boris Johnson is, albeit in a less flamboyant fashion. I think Starmer will simply be seen as someone that did the establishment's bidding… He is above all a servant of the state."
Starmer was elected as Corbyn's successor for promising to build on the 2019 Labour Party manifesto pledges. Within a year they had been abandoned. He once stood on a platform to defend the rights of the Palestinian people. That tune later changed and he became a "Zionist without question" as he purged the Labour Party of the "wrong type of Jew" and its socialist members. The wrong type of Jews in the Labour Party are those who support the Palestinian cause.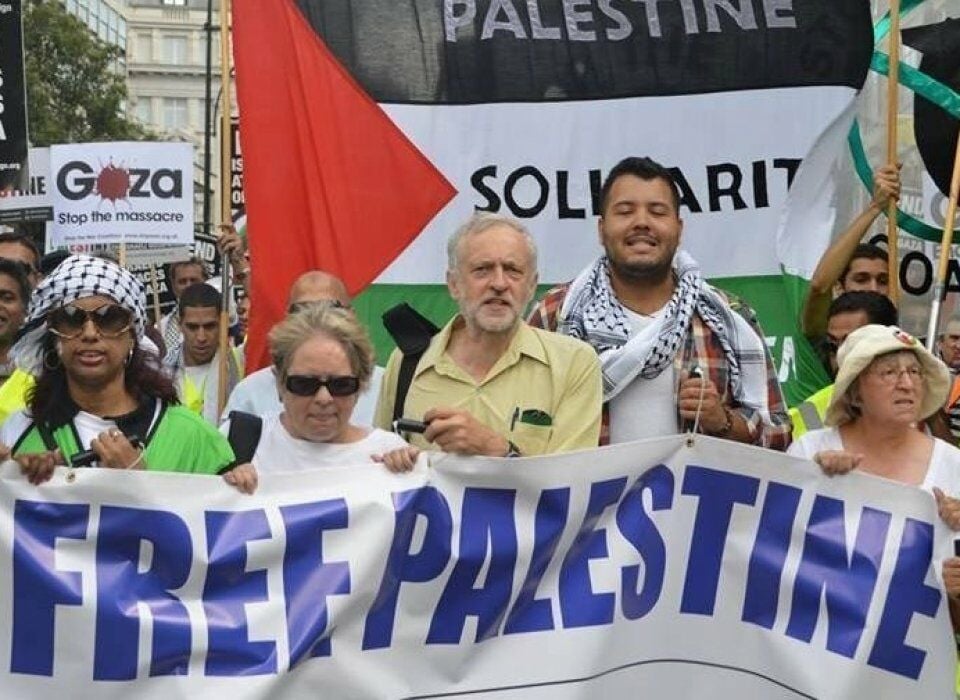 Why Starmer's sudden turnaround from a conscientious politician to a disingenuous politician?
Loach, who turned down an OBE in 1977 because "It's all the things I think are despicable: patronage, deferring to the monarchy and the name of the British Empire," reckons it's because he's been bought and paid for by the establishment and the tabloid press. It's hard to argue against that.
Brutus later committed suicide and his legacy was condemned by history. Time will tell whether Starmer will suffer the same fate.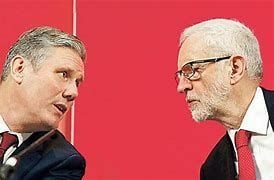 News
Politics News
World News

Join the conversation and have your say on Thailand news published on The Thaiger.
Thaiger Talk is our new Thaiger Community where you can join the discussion on everything happening in Thailand right now.
Please note that articles are not posted to the forum instantly and can take up to 20 min before being visible. Click for more information and the Thaiger Talk Guidelines.