Farmers Council helps growers, patients register for medical marijuana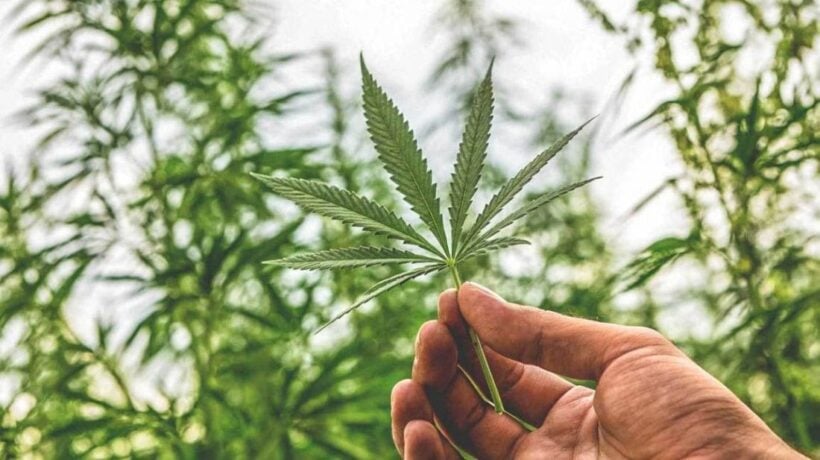 The National Farmers Council is assisting farmers and patients register for medical marijuana, which was legalised late last year, so they have a better understanding of their legal rights and opportunities the new legislation offers.
Since the legislation is already in place, the NFC is conducting a road show to educate the public about the issue. The deadline for registration is May 17.
The NFC president Prapat Panyachatiraksa says provincial councils are conducting surveys and gathering relevant documents. He was speaking as part of an awareness campaign held by the NFC in the north-eastern province of Sakhon Nakhon.
"We want people to understand the medical-marijuana development, related government measures and the legal framework."
According to him, NFC has been pushing for the legalisation of medical marijuana since 2016, as it believes that farmers and patients will be able to produce cannabis-based medicines locally.
"We are against any form of monopoly," Prapat said. "And we disagree with the free trade of medical marijuana".
He said the new legislation's current structure favours large companies and investors, who can purchase agricultural produce cheaply and enjoy huge margins after processing those crops.
"So, we hope control measures will be well in place," he added.
Prapat said seminars and workshops should also be held to identify good cannabis strains and support good manufacturing standards of medical marijuana.
While Thailand is allowing medical marijuana, cannabis still remains illegal. Possession and use of cannabis are crimes punishable with a jail term. So, possessors, users and growers of cannabis must register with relevant authorities if they are consuming the herb for medical reasons.
SOURCE: The Nation


Are you considering a medical procedure abroad? With Thaiger Medical you can research hospitals and doctors, choose a destination in Thailand or abroad, and book an appointment today.

Read more headlines, reports & breaking news in Thailand. Or catch up on your Thailand news.
New Economics Party clarifies their support for pro-democracy coalition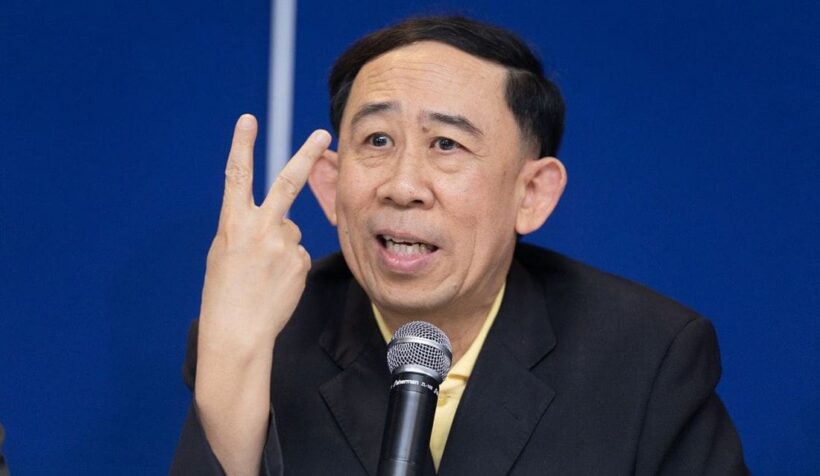 PHOTO: Mingkwan Sangsuwan, New Economics Party leader – The Nation
Leader of the New Economics Party Mingkwan Sangsuwan hasy reiterated his party's intention to join with the pro-democracy coalition (Pheu Thai, Future Forward) and against the pro-junta party, Phalang Pracharat.
Amid uncertainty over which camp New Economics would work with after the election, Mingkwan has clarified he would not join with Phalang Pracharat because of "ideological differences".
Six New Economics candidates were elected in the March 24 poll. Mingkwan gave assurances at today's press conference that none of the new MPs would defect. The party's deputy leader, Supadit Argadriks, also repeated the party's intent to help uphold democracy with a constitutional monarchy, and live up to its pledge to voters.
Some of the party's members yesterday petitioned the Election Commission to dissolve the party, alleging it had fallen under outside influences related to powerful business interests. But the deputy leader insisted today that the party was united. He said the complaint had stemmed from a misunderstanding.
Supadit said legal action would be taken against the plaintiffs who filed the petition with the EC.
SOURCE: The Nation
Pattaya's LONG Songkran comes to an end today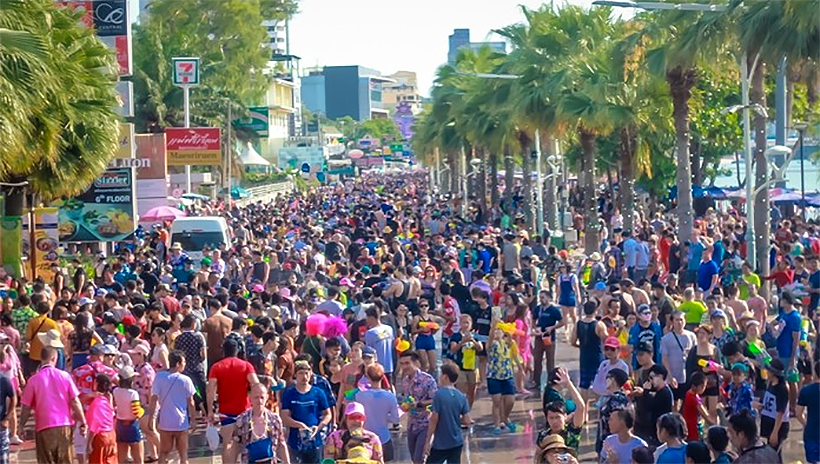 Whilst most of us have hung up our water pistols last Saturday or Sunday following Songkran revellry, punters in Pattaya have been hard at it all week.
But after 9 days of water wastage and Songkran celebrations, the annual festivities come to a close in parades and official festivities today and tomorrow.
Officially, according to the Pattaya Mail, April 19 is the final day of Pattaya's Songkran celebrations. Ceremonies are being held today at Chaimongkol Temple. Alms offerings and elderly blessing ceremony were held early this morning and cultural shows continuing during the day featuring dancing and traditional games.
Pattaya's Songkran parade started at noon along Second Road, Central Road and back along Beach Road to Bali Hai Pier before returning to the temple.
Pattaya officials reminded revellers that powder and chalk isn't permitted, along with high-power water guns. Water-throwing is 'meant' to stop at 6pm, but… well… Songkran!
Tomorrow, April 20, the Rice Festival in Naklua, with no water throwing, officially draws the mid-April events to a close.
SOURCE: Pattaya Mail
Phuket's water lords confident of supplies and back-up plans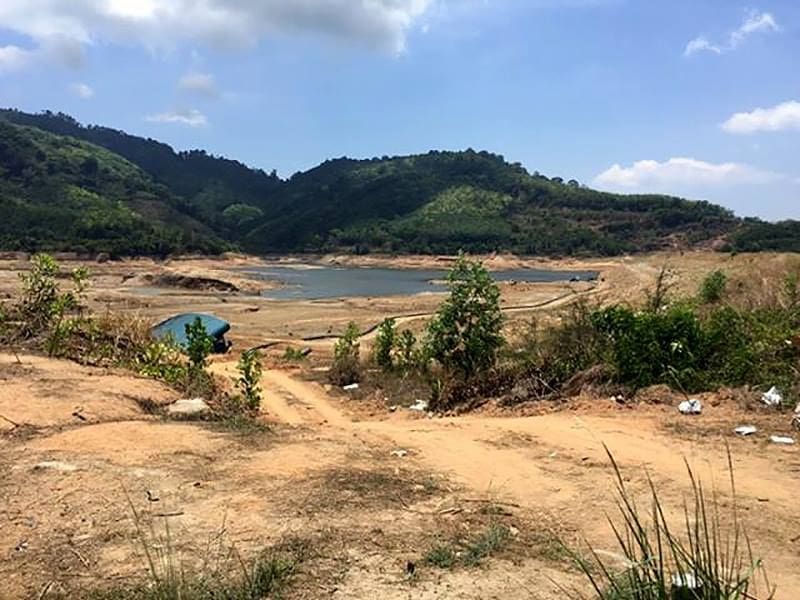 PHOTO: Welcome to the moonscape – Bang Neow Dum off Srisoonthorn Road
Well in to the second half of April in Phuket and the water situation is still dire, despite repeated assurances from the Provincial Irrigration Office and the Phuket Water Authority.
The most recent assessment of the island's three main catchments were that there was 2.8 million cubic metres of water remaining, less than 10% of the total capacity of the dams. The Director of the Phuket Provincial Irrigation Office, Somsawat Chaisinsod, says the remaining water reserves will see residents, businesses and tourists through to the wet season.
Bang Neow Dam off Srisoonthorn Road, Bang Wad dam in Kathu and Khlong Kratha dam in Chalong are the three main catchments with photos of the dwindling supplies shocking residents.
Some long-term residents are questioning the assessment of the island's water authorities saying the levels appear a lot lower than 10% and that the quality of the remaining water would include increased levels of silt and sediment making it largely unusable.
As to when the annual monsoons will start the island's water lords have little to say. But the Thai Meteorogocal Department's long-range forecasting predicts less rain this year in April, May and June…
"In April 2019, the mean total rain of Thailand will be about 20% less than normal."
Despite the predictions of the local water managers, the Phuket Water Authority say they are making arrangements to ship in additional supplies of water to the island. The island already has 100s of tin mine lakes and some of these are being used to top up the lack of potable water from the island's dams.
The Loch Palm Golf Course in Kathu has also been selling some of its water reserves to private contractors for sale around the island. Water trucks are becoming more prevalent than passenger vans as Phuket businesses and residents battle with failing supplies of potable water.
Residents in Koh Kaew, Chalong, parts of Kathu, Patong, Cherng Talay, Bang Tao and areas to the north and east of Phuket Town have complained about the water supply randomly being turned off, the pressure dropping or the water discoloured.
More concerning is the starting point for re-filling Phuket's main dams will be a lot lower lower than usual. Long-range forecasts, including from the local TMD, are forecasting generally less rainfall for the 2019 monsoon season in Phuket. Add less possible rainfall to a low-starting point and the island has a potential water crisis on its hands. Adding to this scenario, even more hotels and developments are currently under construction with no respite in the rise and rise of tourists coming to the island.