Farmers Council helps growers, patients register for medical marijuana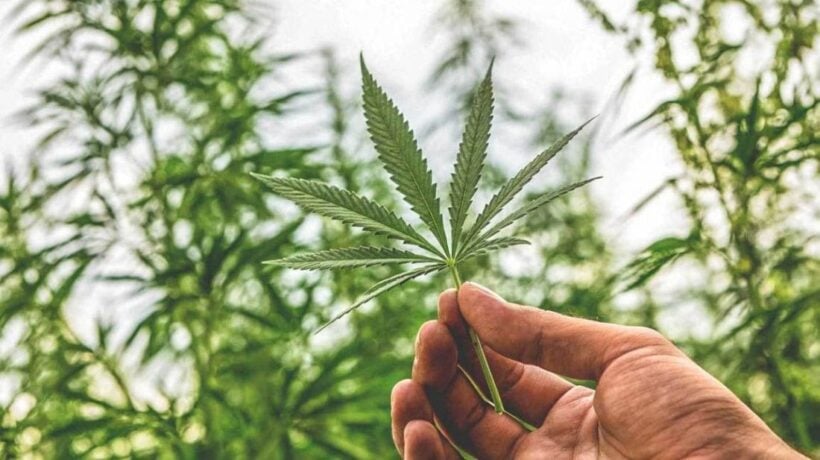 The National Farmers Council is assisting farmers and patients register for medical marijuana, which was legalised late last year, so they have a better understanding of their legal rights and opportunities the new legislation offers.
Since the legislation is already in place, the NFC is conducting a road show to educate the public about the issue. The deadline for registration is May 17.
The NFC president Prapat Panyachatiraksa says provincial councils are conducting surveys and gathering relevant documents. He was speaking as part of an awareness campaign held by the NFC in the north-eastern province of Sakhon Nakhon.
"We want people to understand the medical-marijuana development, related government measures and the legal framework."
According to him, NFC has been pushing for the legalisation of medical marijuana since 2016, as it believes that farmers and patients will be able to produce cannabis-based medicines locally.
"We are against any form of monopoly," Prapat said. "And we disagree with the free trade of medical marijuana".
He said the new legislation's current structure favours large companies and investors, who can purchase agricultural produce cheaply and enjoy huge margins after processing those crops.
"So, we hope control measures will be well in place," he added.
Prapat said seminars and workshops should also be held to identify good cannabis strains and support good manufacturing standards of medical marijuana.
While Thailand is allowing medical marijuana, cannabis still remains illegal. Possession and use of cannabis are crimes punishable with a jail term. So, possessors, users and growers of cannabis must register with relevant authorities if they are consuming the herb for medical reasons.
SOURCE: The Nation
Keep in contact with The Thaiger by following our Facebook page.
Never miss out on future posts by following The Thaiger.
ASQ + Vaccine in Thailand proposal gets the thumbs down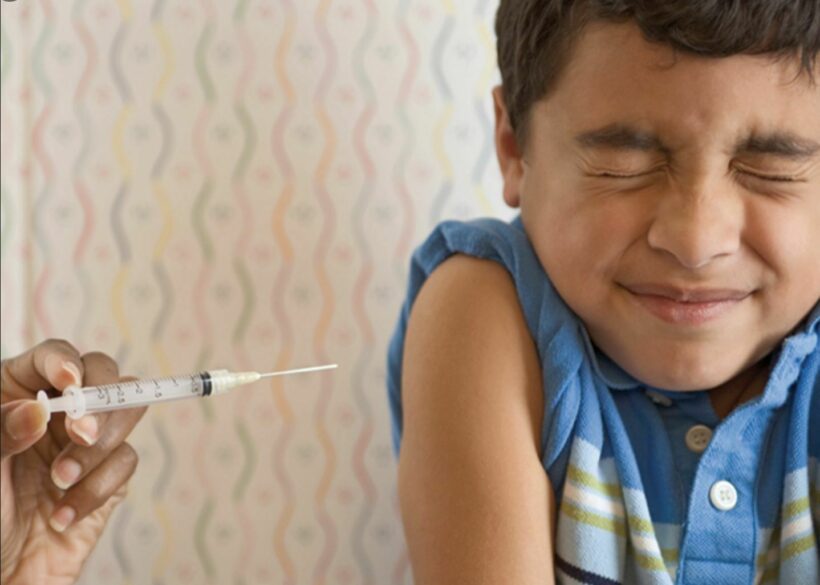 OPINION
A spokesperson from a Thai tourism association came up with the "cunning idea" yesterday to propose a ASQ + Vaccine package to travellers and tourists. So not only do you get your 14 day mandatory quarantine at an expensive hotel in Bangkok, the opportunity to submit copious amounts of paperwork and drill through the red tape. NOW you get a jab of Covid-19 vaccine included. All for the all time low starting price of 150,000 baht. Read the original story HERE.
Bargain!
Of course The Thaiger readers and viewers raced to congratulate the rocket scientist who came up with this brilliant piece of tourist marketing. Suffice to say, it's dead in the water even before the ambulance arrives…
Ron Rossington
Until the ditch the 14 day quarantine and end the ineffective lockdowns, Thailand will not get the tourist numbers they are in dire need of to stabilize the economy.
k tara
Another brilliant idea for tourists which will be dead on arrival. Do these people live in reality.
rickdangr
Tourism will NOT return until the 14 day quarantine is gone! Get the vaccine out to the Thai people, then start with allowing tourists in without quarantine, that have been vaccinated. This would be a smart way to open, and to get it done by April 1st, before the Songkran holiday.
Paul D
Hello Thaiger Team, the story with regards to vaccinations tagging on with the STV, seems to me as another of Thailands false hope stories. But I am sure the Government powers may have overlooked the strong suggestions many Airlines have voiced, "that no traveller will be allowed on the flight unless they have proof of vaccinations". Even this is not 100% at this point. Some countries will not even allow their citizens to leave right now. I think the Thai government, even though are doing as much as they can right now, needs to not provide false hope to travellers at this point.
Energy3
another gimmick by thai officials – free vaccine with STV – sounds like you're getting a happy meal with a free toy
Sai Sai
This is ridiculous!
Tyler Durden
These Thai officials need to wake up. The reason us tourists aren't coming to Thailand is because of the 2 week quarantine, adding extra vaccination costs on top of an already expensive STV visa ain't gonna get me over there that's for sure. If these officials don't drop the 2 week quarantine, there once popular visitors are going to be popular visitors elsewhere, as already I know many people traveling to South America.
And this gentlemen, J German, who went to all the trouble for little return…
I went to Bangkok in Dec. for the holidays. I did my 2 weeks of ASQ during which the shrimp market outbreak started. By the time I got out of quarantine, I had 4 nights of fun, but it was far from what the scene once was. I had a fun NYE, then it all got shut down. I went there to be in a country that was "safer" and not on lockdown. I lost that bet. Then Taiwan closed to international flights, cancelling my trip home. I got on the next plane to the US, leaving several weeks early so as not to get stuck there with nothing to do. My advice is, don't waste your money or your time (like I did) until vaccinations are widely distributed and quarantines are over.
Keep in contact with The Thaiger by following our Facebook page.
Never miss out on future posts by following The Thaiger.
Courteous thief apologises to Bangkok convenience store: Sorry I've a kid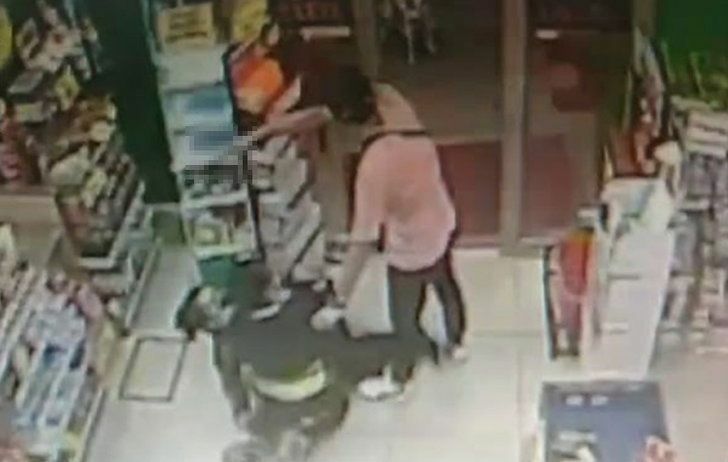 A young man armed with a knife allegedly robbed a convenience store in Ladprao district of Bangkok, stealing 1,800 baht. Before fleeing on a motorcycle, he apologised to the staff, saying "Sorry. I've a kid".
It's really hard to find a thief with good manners these days.
The female staff who was in the store when the man came in told the reporter that she saw the man in a cream shirt with short sleeves, walking in the store and carrying a bag. He suddenly pointed the knife to threaten the staff for money. The terrified staff walked to the cashier counter and gave him money.
After checking CCTV cameras, police say the thief is between 25-30 of his age, and was not wearing a face mask. He was seen parking his motorcycle in front of the store before entering. He appeared to be carrying what looked like a fruit packing knife. The police are now tracking him down.
Keep in contact with The Thaiger by following our Facebook page.
Never miss out on future posts by following The Thaiger.
Education minister's wife plans to run for governor of Bangkok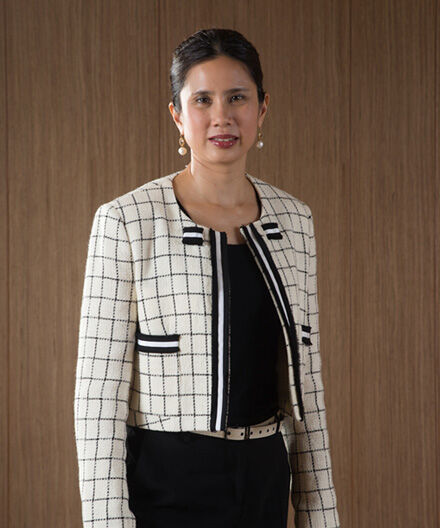 The education minister of Thailand's wife is planning to run for the governor of Bangkok when the city poll is called, in a move that puts her in direct competition with others for the backing of the ruling Palang Pracharath Party.
Nataphol Teepsuwan confirmed on Friday that his wife Taya Teepsuwan, a former core member of the now-defunct Peoples' Democratic Reform Committee, would contest the unscheduled gubernatorial election.
Natapol met briefly with PM Prayut, with some speculating that the Government House meeting was centred around his wife's future political career. But Natapol denied that was the focus of the meeting.
Her decision to run could be problematic as Bangkok governor Aswin Kwanmuang or former police chief Chakthip Chaijinda are expected to run under the Palang Pracharath banner. Both of those candidates were close to the party back when PM Prayut was the junta leader.
Chakthip has given signs of his intentions to run as he set up a Facebook page this month, while Aswin has not officially made up his mind whether to run or stand aside for the former national police chief.
But Natapol says his wife, who is a former deputy Bangkok governor, plans to a run as an independent if she is passed over by Palang Pracharath. The education minister said he had informed party leader Prawit Wongsuwon of his wife's intention.
Taya is the youngest child and only daughter of the late business tycoon Chalermbhand and Khunying Sasima Srivikorn. Along with her husband, she co-founded the Rugby International School in Chonburi.
Taya was also the managing director of Srivikorn School and holds a Bachelor's Degree in Economics from Thailand's Chulalongkorn University as well as a Master's Degree in Business Administration from the Sasin Graduate Institute of Business Administration at Chulalongkorn University. She also has a Master's in Analysis, Design and Management of Information Systems from The London School of Economics & Political Science.
SOURCE: Bangkok Post
Keep in contact with The Thaiger by following our Facebook page.
Never miss out on future posts by following The Thaiger.