British tourist locked up in 'horror' prison, fellow inmate dies in his arms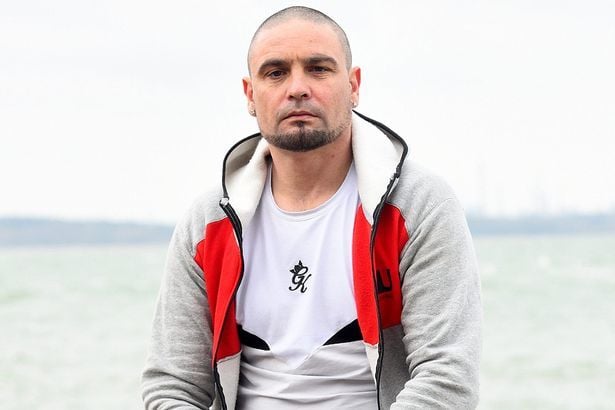 PHOTO: mirror.co.uk
A British father of two has shared his horror story after being locked up in a Thai jail. Imprisoned for overstaying his visa, 35 year old Kai Isaacs claims a fellow inmate died in his arms following a brutal beating. The incident happened back on May 21 in the International Detention Centre, situated next door to the swanky Sathorn residential area in Bangkok.
Kai, from the Isle of Wight, was imprisoned with 150 other inmates at the IDC. He says he was locked up with gangsters and suspected terrorists, according to the article in the Mirror Online. He said all 150 inmates had to sleep on the floor, ten in a row.
"It was the worst three months of my life.
"In the IDC there were 150 people in the room, sleeping on the floor 10 in a row."
"It was hot, it stank, it was noisy, it was violent and scary."
Kai relates the story of an American who was singled out after he arrived at the IDC. Four days later he'd be dead…
"When this American lad, Rickey McDonald, came in they singled him out. They didn't like the USA much. They picked on him from the minute he walked in the room. They beat him and beat him and beat him. He was bullied to the point he couldn't get water. They gave you a three-litre bottle to fill up but the water was only on for an hour a day. If he stood up they hit him."
"But the guy died in my arms . It was suspected heart failure. It was horrible and I was still in there for weeks after it happened."
Rickey "Rick" Eric McDonald, 41, of Lexington, passed away May 21, 2019 in Bangkok, Thailand. A Lexington native, he was born on June 14, 1977. He was a graduate of Dunbar High School ('96) and attended St. Lawrence University, University of Copenhagen, and Georgetown University. He held a teaching certificate in English and was a published author. Rick enjoyed travel and traveled extensively throughout Europe and Asia – milwardfuneral.com
Kai has passed on his story to the FBI, who are investigating the death of the US citizen from Kentucky on May 21.
His problems started when he travelled to Thailand in August 2018 with a one-way flight to visit his girlfriend. He claims the cash he'd sent himself through MoneyGram was unable to redeemed when he arrived in Thailand. He was told somebody else had already withdrawn the cash.
With no cash for a return flight and only a 30 day visa, he ended up going to stay with friends and left it until March this year to contact the British Embassy in Thailand.
Kai claims the Embassy advised him to hand himself in and that he would be likely locked up in the International Detention Centre before being deported back to the UK. He was first detained in a 'cage' before his appearance in a Thai court.
"I was kept in a cell with around 50 Thai ­people in a cage for five days then taken to court."
He told Mirror Online that all his possessions, and what little money he had, went ­missing while he was in the police cell.
"It's an inhumane place. There are guards but there is a hierarchy among the inmates. The bosses were Iranian ­gangsters and regularly gave severe beatings. Every moment in there was horrific. I wouldn't wish it on anyone."
Kai was finally deported in June this year with the help of the British Embassy and has now been barred from returning to Thailand for five years.
ORIGINAL STORY: mirror.co.uk
Keep in contact with The Thaiger by following our Facebook page.
Never miss out on future posts by following The Thaiger.
Chatuchak market is in worst crisis in 5 decades due to Covid-19, vendors say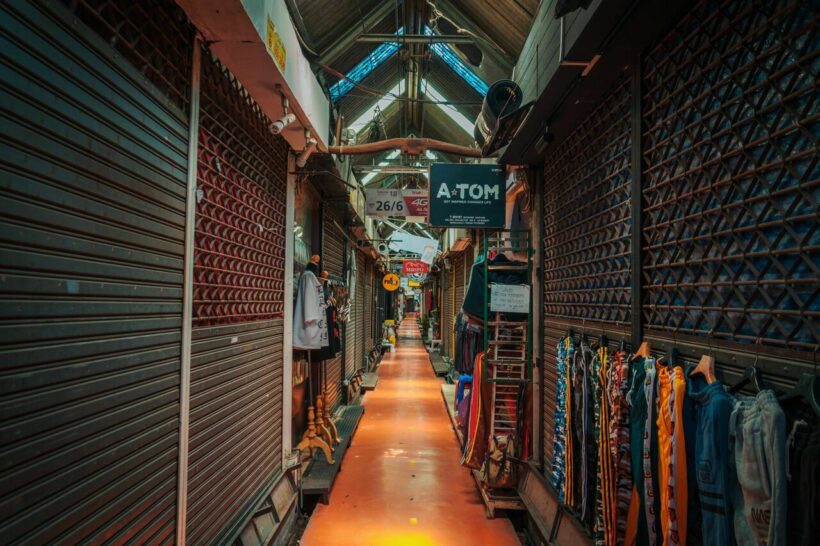 Chatuchak Weekend Market, Bangkok's biggest market and a popular tourist destination, is hit hard by the new wave of Covid-19. With the lack of foreign tourists due to travel restrictions over the past year, as well as more locals staying at home despite the market's strict disease control measures, the number of visitors at the market has dropped by 90%.
Vendors at the market say this is the worst situation in 50 years. Most of them report no sales at all. With little to no income, many shops at the market have shut down. Although the BMA is trying to relieve the situation by lowering the rental fees by half, that seems not enough to help the business. Some of the vendors have tried online trading, but sales are still low.
SOURCE: Thai Visa
Keep in contact with The Thaiger by following our Facebook page.
Never miss out on future posts by following The Thaiger.
Eating out until 11pm in Bangkok is waiting for approval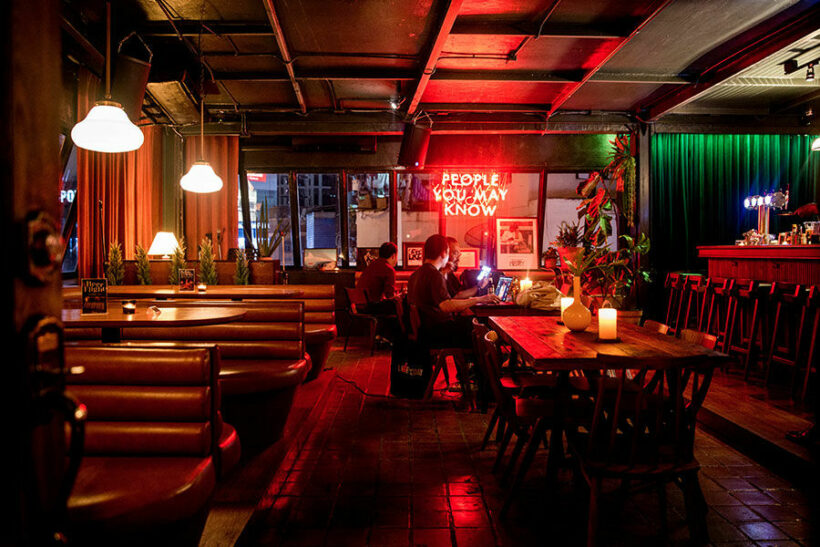 Bangkok restaurants may soon be allowed to stay open a little later. Health officials are considering easing up Covid-19 prevention measures by extending restaurant dine-in closing times to 11pm. If the proposal by the Thai Restaurant Association is given a green light, it may lead to the lifting ban of alcohol drinking.
After the order of shutting entertainment venues and banning alcohol sales in Bangkok, Samut Prakan, and Chonburi, the revenues in the alcohol beverage business plummeted. Under disease control measures, restaurants in Bangkok are ordered to stop dine-in services at 9pm and all alcohol sales are banned at restaurants to limit gatherings.
According to the president of the Thai Alcohol Business Association, the current ban on alcohol is estimated to cost about 90 billion baht in revenue. The lifting of the ban is then believed to stimulate the economy.
The Thai Chamber of Commerce says the Cabinet might review the proposal on closing hours tomorrow and act immediately to provide relief to restaurant operators as well as those in the alcohol beverage business.
SOURCE: Coconuts Bangkok
Keep in contact with The Thaiger by following our Facebook page.
Never miss out on future posts by following The Thaiger.
At least 19 Covid-19 cases linked to 2 parties, including celebrity's birthday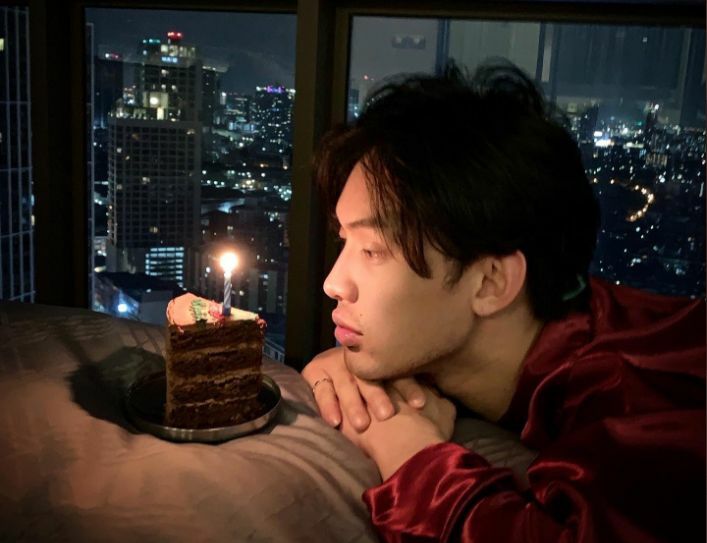 At least 19 Covid-19 cases are related to 2 parties – a 5-day New Years celebration in Chiang Mai and a birthday party in Bangkok for a famous TV and radio host Techin Ployphet, aka DJ Matoom, on January 9.
A senior police officer in Bangkok is the latest case possibly linked to the Bangkok "party cluster." The officer tested positive for Covid-19 after coming in contact with someone who attended the celebrity's birthday at the Vertigo restaurant and bar at the Banyan Tree Hotel.
After the party, the actor, as well as other attendees, later tested positive for Covid-19. DJ Matoom also attended a New Year's celebration in Chiang Mai from January 1 to 5, which is also linked to a number of cases.
Department of Disease Control director general Opas Karnkawinpong says a man who attended the Chiang Mai probably carried the virus to Bangkok and spread it at DJ Matoom's birthday party.
Since the police officer's positive test result, the Criminal Records Division at the Royal Thai Police headquarters is temporarily closed for cleaning after a senior police officer tested positive for Covid-19.
SOURCE: Bangkok Post
Keep in contact with The Thaiger by following our Facebook page.
Never miss out on future posts by following The Thaiger.