Alcohol bans tomorrow and Monday in Thailand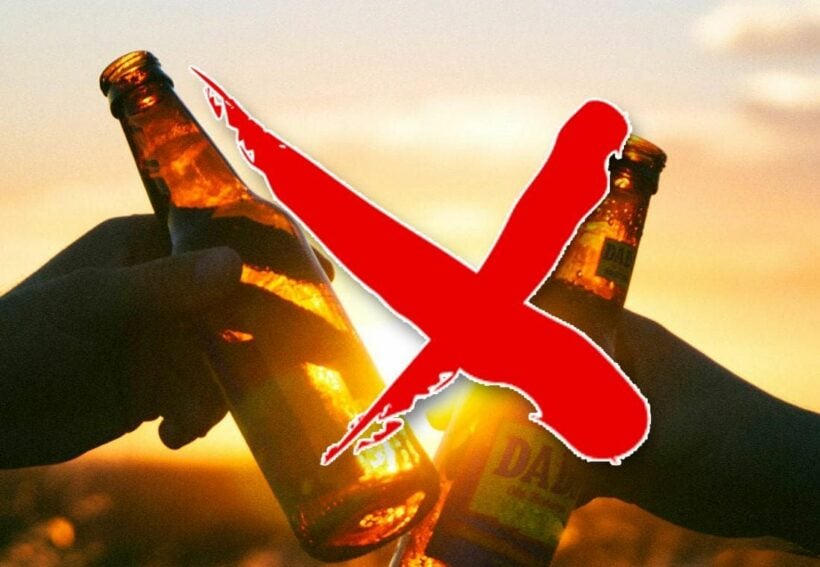 2 Buddhist holidays, Asahna Bucha Day, and the start of Buddhist Lent, fall on this weekend. As a result the government has added Monday, July 6, as a national holiday.
There will be an alcohol ban tomorrow, Sunday (July 5) and Monday (July 6). No alcohol will be sold or served on these days.
The dates of these important Buddhist holidays, and the ensuing long weekend and alcohol ban, falls just days after pubs, bars and entertainment venues have been allowed to re-open. The alcohol bans will put a dint in the re-opening plans for many small businesses who have been hit hard by the enforced closures and the ban on tourists coming into Thailand.
Various news outlets around the country have published a variety of confusing headlines on the matter. Because of the confusion you may have to 'roll with the punches' as the ban is applied in your particular area and is managed by the local police. For now, you have at least a day or so to stock up.
Asanha Bucha Day is a public holiday in Thailand marking the day when the Lord Buddha delivered his first sermon at Benares in India over 2,500 years ago. The exact date of the holiday is determined by the waxing moon and the lunar months, but is usually held in July or August.
The Buddha preached his first sermon at a deer park and from this sermon the Dharma (doctrine) of the Buddha was symbolised as a wheel. The Dharmachakra is also known as the Wheel of Life, Wheel of Law or Wheel of Doctrine and can be seen on flags in temples and buildings all across Thailand. Similarly, pictures or models of deer can often be seen at temples or in depictions of the Buddha.
📱 Download our app on Android or iOS for instant updates on your mobile
📧 Subscribe to our daily email newsletter
👍 Like/Follow us on Facebook
🔔 Subscribe to or Join our YouTube channel for daily video updates
Khon Kaen University terminates well-known American scholar after he allegedly participates in decentralisation workshop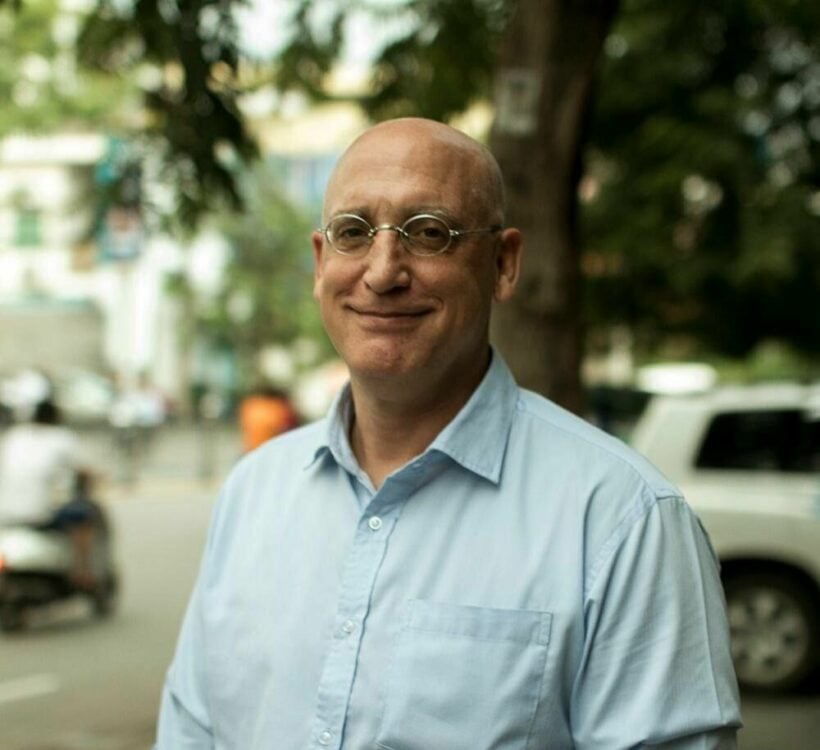 Khon Kaen University's famous American scholar, David Eirich Streckfuss, is now without a work permit after his participation in a workshop that partially involved decentralisation. The university terminated his work permit after immigration police paid him a vist, in what they say, was a routine interview for visa extensions.
Streckfuss is an independent academic who oversees the Council on International Educational Exchange Khon Kaen programme at the university, which was founded in 1994. He also founded The Isaan Record during his 30 years spent in the Kingdom.
Prachatai, released the termination letter that featured the KKU Faculty of Public Health citing an "inability to perform assigned duties" as the reason for ending his contract as project director before its August 15 renewal date. Streckfuss' contract at the Faculty of Public Health from 15 August 2020 to 15 August 2021, was cancelled on 19 March 2021, according to the university's announcement.
The decision reportedly came after police visited the University President and Faculty Dean, after Streckfuss participated in a workshop which partly involved decentralisation. Since the cancellation of his work permit, Streckfuss has been on a 30 day visa which will expire next Monday. Now, he is working on getting a work permit with the Buffalo Birds Production Co., a company that produces documentaries and organises events where he is currently working as a coordinator. The company is a registerd company of The Isaan Record, in which he founded.
Prachatai indicated that The Isaan Record is also trying to secure a work permit for Streckfuss, as he says this is the first time that his work permit has been cancelled in this manner. He says Immigration police came to interview him and Khon Kaen University for the 3rd time on 16 April. But the Immigration Division Commander says the interview is just a standard procedure to be carried out when foreigners submit an application for a visa extension.
Streckfuss has written for the Bangkok Post and he has also been published in The Wall Street Journal and The New York Times. He is also the author of Truth on Trial in Thailand: Defamation, Treason, and Lèse-Majesté, published by Routledge Press, in 2011. Streckfuss has a PhD in Southeast Asian history from the University of Wisconsin-Madison.
SOURCE: Chiang Rai Times
📱 Download our app on Android or iOS for instant updates on your mobile
📧 Subscribe to our daily email newsletter
👍 Like/Follow us on Facebook
🔔 Subscribe to or Join our YouTube channel for daily video updates
Thailand looks at proposal to make it easier for expats and long-termers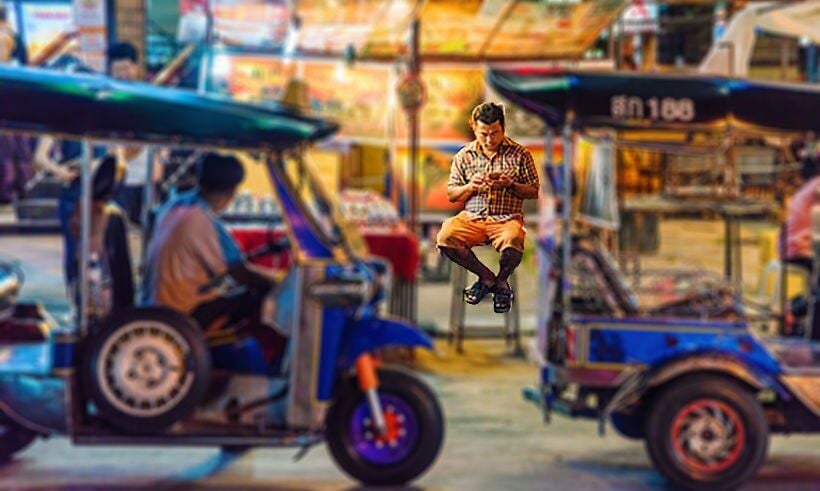 Thailand is looking to make it easier for expats and long-term visa holders to stay in the country. The Immigration Bureau is hoping to boost investments and the economy once the pandemic is over. The proposed changes could do away with 90 day reporting requirements which have been well-received by expats.
Recently, the online website to report 90 day check-ins has been down, citing maintenance issues. Hotel staff have also been dealing with the TM-30 reporting system being down. Chayotid Kridakorn, a former head of JP Morgan Securities Thailand, told the Bangkok Post that immigration hoops are a key pain point for foreigners working in Thailand.
"We want to make it easier for foreigners to live and work in Thailand."
Meanwhile, plans to help Thailand recover economically have been detailed in a framework to be proposed to the government's economic panel in the next month. Improvements to immigration regulations, work permits for foreign experts, and visa applications are on the framework list. Relaxing location reporting requirements for foreign workers which is done through the 90 day reporting, is also slated to be amended.
The framework also will include inducements for foreign investors such as corporate income-tax cuts, relaxed property-holding rules and incentives for retirees and start-up companies. An adviser to Thailand's Deputy PM, says he aims to bring in 1 million retirees or pensioners over the next few years. He says expats could collectively contribute as much as 1.2 trillion baht to the economy each year. But Thailand's gross domestic product growth won't return to pre-Covid levels until the 3rd quarter of 2022, according to the Bank of Thailand.
📱 Download our app on Android or iOS for instant updates on your mobile
📧 Subscribe to our daily email newsletter
👍 Like/Follow us on Facebook
🔔 Subscribe to or Join our YouTube channel for daily video updates
Proposals to get rid of 90 day reporting and ease investment rules in Thailand
In amongst a sea of bad new over the past week, a glimmer of hope for expats and long-stay travellers. You better sit down…
The Thai government are looking into changing the long standing 90 day reporting for people staying in Thailand longer than 90 days on a long-stay visa. But don't get out the champagne just yet.
For the last few decades any foreigner staying in Thailand for more than 90 days had to report to Thai Immigration about their current whereabouts. Immigration officials added an online alternative a few years ago but its reliability has been patchy.
As far as The Thaiger can tell, the online reporting has been down for at least 3 months. (Comment below if you've had a different experience)
The Bangkok Post reports that the changes form part of a strategy "to boost investment and tourism revenue".
For hotels that have had to report the arrival and location of any foreign arrivals, the equally unpopular TM30 form, the online posting of this information has also been equally patchy over the last few months (many hotels simply don't bother – it's up to YOU to insist they check you in with the Immigration system).
Though there has been no official announcement made at this stage, the desperation for visitors and tourist, that used to fuel up to 20% of Thailand's annual GDP, is forcing all departments to look at relaxing earlier draconian or outdated paperwork in favour of encouraging more arrivals, during the Covid-era or or after.
Immigration officials have often cited the need to track transnational crime as the reason to maintain its strict, and often inconvenient, rules – 90 day reporting, TM30s and TM 28s.
But none of this has reached beyond proposal stage at the moment but, according to the head of a government taskforce investigating the proposals at the moment, there will never be a better time to bring Thailand's immigration and investment rules into the 21st century.
Chayotid Kridakorn, a former head of JP Morgan Securities, in now leading a Thai government economic panel to recommend changes that will make it easier for investors and travellers to enter into, and stay, in Thailand, according to Bangkok Post.
Even on their most optimistic guesses, the Bank of Thailand says GDP is unlikely to return to pre-Civd levels until Q3, this year. Many pundits would say this is optimistic, indeed.
Other groups to fall between the immigration cracks, up to now, have included the digital nomads – people who want to work remotely, anywhere, anytime. Their creed is 'have laptop and wifi – can work'. Most digital nomads have used various visas, and border hops, to keep living and working in Thailand. Under current rules, their work has been, strictly, illegal and a specific visa wold allow the Thai government to better control this huge resource and tax them more effectively.
Mr Chayotid says that Thailand doesn't "want to be left behind and die with old technology".
SOURCE: Bangkok Post
📱 Download our app on Android or iOS for instant updates on your mobile
📧 Subscribe to our daily email newsletter
👍 Like/Follow us on Facebook
🔔 Subscribe to or Join our YouTube channel for daily video updates