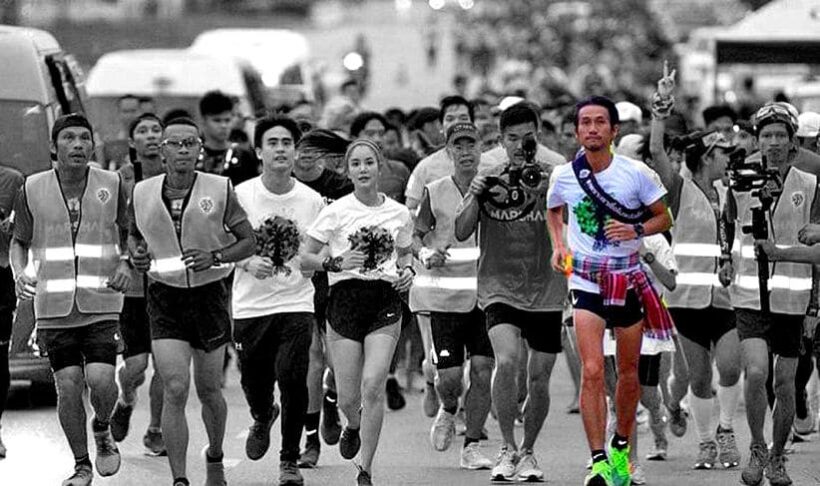 PHOTO: Kao Kon La Kao Foundation
Artiwara "Toon" Kongmalai has started his latest series of charity runs, kicking off in north-eastern Nong Khai province to raise funds for small hospitals to help them buy much-needed equipment.
Artiwara and his entourage started at 5am under the title of "Kao Kon La Kao – Kao Tor Pai Duay Palang Lek Lek – Isaan" (One Step Each by Each Person – Move On With Small Force – Northeast).
Artiwara led the first lap of the run for 10 kilometres before handing over the task to another actor. During the first hour of the run, donations worth of 15 million baht poured in, according to the Kao Kon La Kao Foundation Facebook page.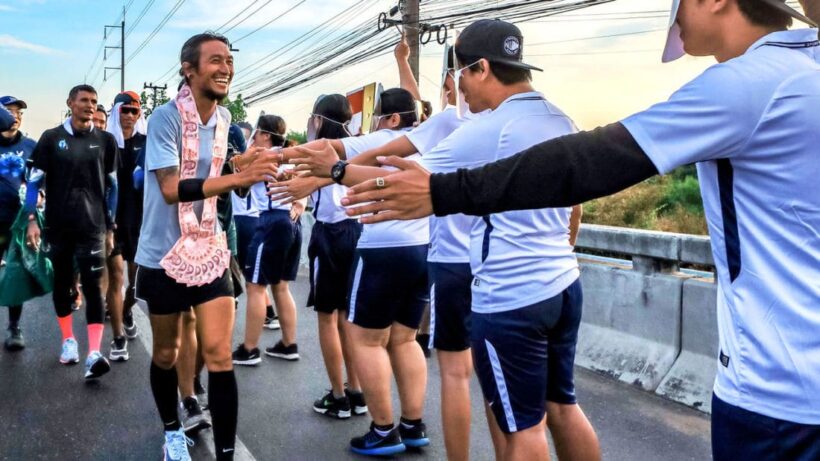 The first run of the Isaan charity run series aims to raise funds for eight hospitals in the region.
Toon became a national hero following the huge success of his epic 2017 charity run "Kao", which took him and other participants all the way from Thailand's southernmost to northernmost tips.
By the conclusion of that drama-filled effort, Toon had not only raised more than 1 billion baht for hospitals in need, but also catapulted Toon to 'national hero' status. That run has even become the subject of a Netflix documentary film (highly recommended viewing. It's called "2,215", referring to the number of kilometres he ran during the epic fund-raising journey).
Toon's 'Kao' project raised more than 1.6 billion baht in total for hospitals between 2016 and 2018. On May 8 this year, the project officially evolved into the Kao Kon La Kao Foundation. The Thaiger will continue to follow the progress of the new fund-raising journey.