Swiss score two firsts at the Laguna Phuket Triathlon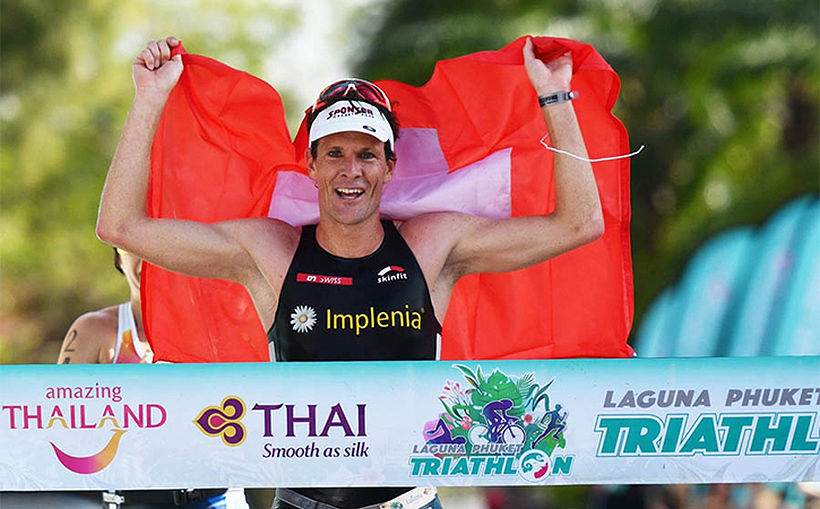 PHOTO: Ruedi Wild crossing the finish line in yesterday's men's triathlon event
Strong performances by Swiss' athletes Ruedi Wild and Imogen Simmonds game them firsts at the 26th Laguna Phuket Triathlon yesterday (November 24).
Finishing first to claim his third Phuket Triathlon championship, Wild crossed the finish line at 02:21:07, just two minutes before his toughest contender, Michael Raelert of Germany, another three-time winner.
In third place was Krzysztof Hadas of Poland, with a time of 02:26:20. Simmonds clocked 02:33:14 to hoist her firstPhuket title, followed by Emma Pallant of Britain at 02:39:31 and Australia's Dimity Lee-Duke at 02:46:12.
The Phuket crowd cheered on a field of more than 1,000 triathletes from 51 countries as they tackled the 1.8-kilometre swim, 50km bike ride and 12km run with US$20,000 up for grabs.
There was also a short-distance "25 For 25 Sprint". The transition area was at Laguna Grove in the heart of the Laguna Phuket. Participants plunged into the Andaman Sea from the resort's beachfront with mild weather.
The cycling and running became challenging once the Phuket heat kicked in.
"It felt amazing today," said Wild.
"I feel very good here with all the people and great memories from the past, especially winning for the third time after a good performance. I'm really happy and hope to come back again next year!"
Wild started with a good swim knowing that Raelert would try to open a gap between him and the rest of the field.
"I managed to keep in contact with him and we both pushed really hard at the beginning of the bike, so we were able to get away and benefit from leading the field from then on. I was able to make a gap and secure the lead in the first 2-3km of the run, so it helped when I reached the last few kilometres, which are always really tough to get through in the heat."
Meanwhile Simmonds said she felt "a bit overwhelmed" by her triumph.
"There was some strong competition out there today, so I decided to push hard in the very beginning and the strategy paid off. I had a bit of a gap in the run, so it was just the challenge of finishing in the heat."
"The crowd were amazing out there supporting us, and all the volunteers were absolutely incredible, so thank you!"
Wowing the Thai crowd were the defending champions. Jaray Jearanai in the men's field was once again the first Thai to finish, with 02:39:38, claiming his ninth consecutive win since 2011.
In the women's field, defending her title as top Thai female, was Nichakarn Ruttanaporn, in 03:17:06. It was her fourth consecutive victory.
Thai celebrity athlete Anorma "Meiji" Cook finished her first Laguna Phuket Triathlon in 04:15:20.
In the 25 For 25 Sprint – swim 0.5km, bike 18.5km and run 6km, Oliver Trott with 01:02:24 and Rebecca Kirvan-Rodger with 01:18:46 finished first in men's and women's fields.
SOURCE: The Nation
Keep in contact with The Thaiger by following our
Facebook page
.
Thai beauty takes Miss Supranational crown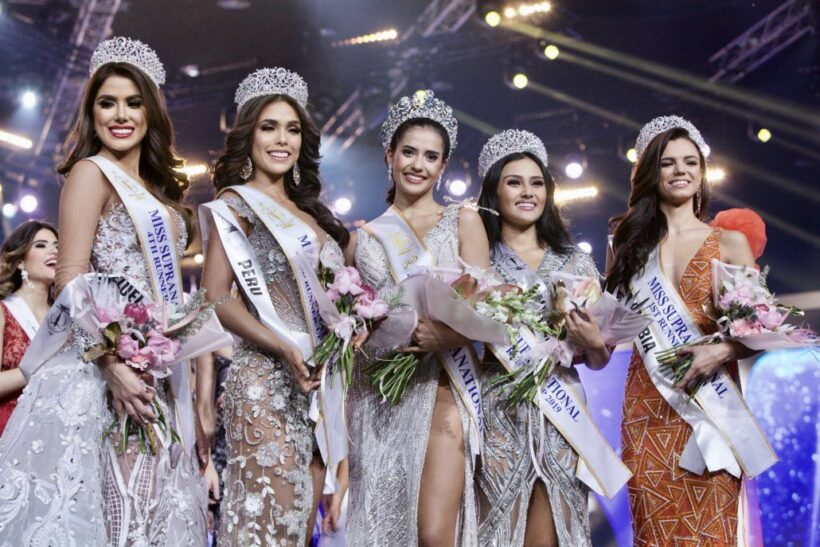 PHOTO: PAGEANTCircle
A Thai contestant, Anntonia Porsild, has been crowned Miss Supranational 2019, beating out contestants from 77 countries. She is the first Thai to receive the honour. Miss Supranational is a privately organised beauty pageant organised by a Polish TV network.
Yana Haenisch from Namibia, Jesica Fitriana from Indonesia, Janick Maceta del Castillo from Peru, and Gabriela De La Cruz from Venezuela were named runners-up.
Anntonia, who is half Danish and half Thai, was a contestant on the first season of "The Face Thailand" in 2014-15. She's currently studying advertising and public relations at Stamford International University in Thailand.
Miss Supranational is one of five international beauty contests at the "grand slam" level, dating back to 2009.
Other Thai contestants who have done well in the contest are Nanthawan Wannachutha and Parapadsorn Vorrasirinda, first runners up in 2012 and 2014 respectively.
SOURCE: The Nation
Keep in contact with The Thaiger by following our
Facebook page
.
The 33rd Phuket King's Cup Regatta runs to December 7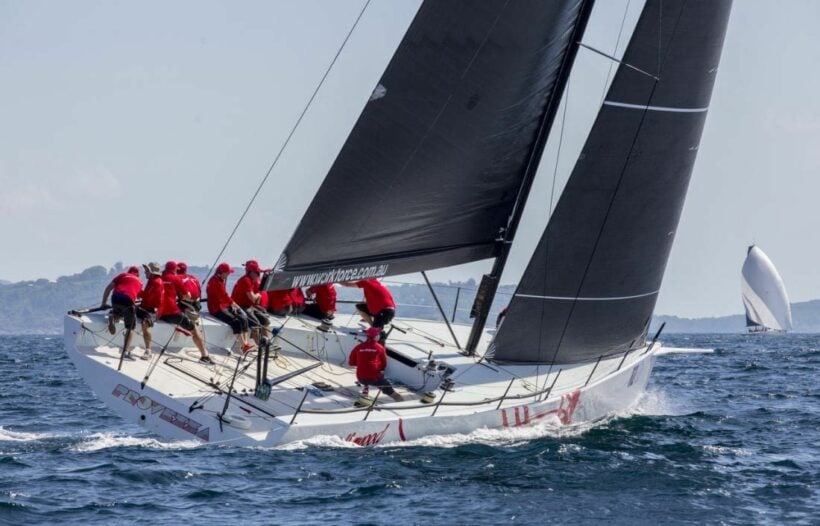 The Phuket King's Cup Regatta, kicks off its 33rd year this week and will run to December 7, 2019.
With 10 classes of Keelboats and Multihulls, and six International Dinghy Classes, and the new IOMC (International One Metre Class) class, the regatta aims to grow sustainable sailing communities and help develop the skills of a new wave of sailors and reaffirm Phuket as the hub for Asian Water Sports and Marine tourism.
Kevin Whitcraft, President of the Organising Committee, says the regatta has a special focus on growing the dinghy components of the regatta, as we in the sailing community in Thailand.
"The International Dinghy fleet is a fast-growing racing program designed to promote and encourage youth sailing in Thailand."
"In the 33 years since its inception, the Phuket King's Cup Regatta has gained a reputation as both a highly competitive event on the water featuring some of the world's best boats, skippers and crews, in one of the best holiday destinations in the world."
The keelboats and multihulls have been divided mainly into 10 classes including IRC Zero, IRC 1, IRC 2, Premier, Bareboat Charter A, Bareboat Charter B, Multihull, Multihull Cruising, Firefly 850 and Modern Classic/Cruising Class.
"This year is the biggest Premier Class we've had for many years," said Race Director Simon James. "The biggest yacht in this year's regatta is the Singapore-registered Team Spirit (Swan 90). There will be three IRC Racing Classes, split on design and performance, while the Modern Classics will combine with the Cruising Class. The Multihull Racing will be split into two classes, high performance and cruising."
The comprehensive classes with more than 100 competitors contested by the International Dinghy fleet are Optimist Boys and Girls, Laser 4.7 (Mixed), Laser Standard, Laser Radial and 420.
Appearing for the first time at this year's regatta will be the International One Metre Class (running from December 4-7, 2019) that has attracted many foreign competitors and is also open to disabled sailors. The one-metre long radio-controlled yachts provide highly competitive racing whilst the 'skipper' can remain dry and on land.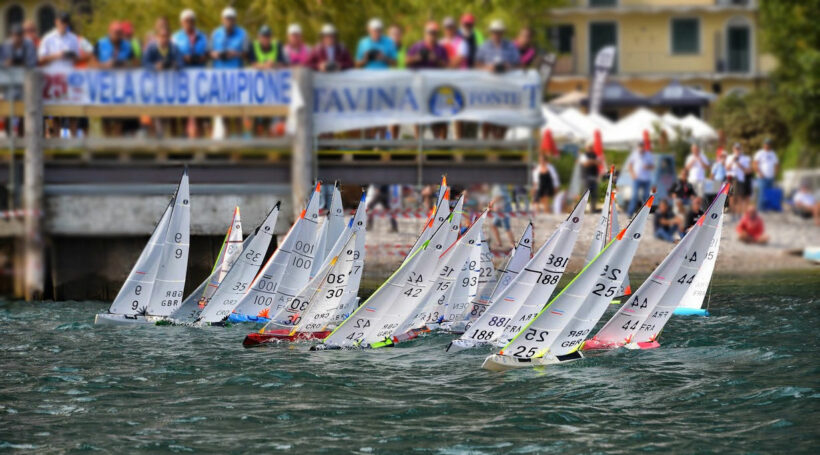 PHOTO: International Radio Sailing Association – Hanneke
The IOMC will be organised by the committee of the Phuket King's Cup Regatta under the auspices of the Royal Varuna Yacht Club in conjunction with the Yacht Racing Association of Thailand, the Royal Thai Navy, the Province of Phuket, Thailand RC Sailboat and the International One Metre Class Association (IOMICA).
There will be five days of racing for the keelboats and multihulls, with a reserve day on Thursday, December 5. For the International Dinghy Classes, four consecutive days of racing will start from Wednesday, December 4.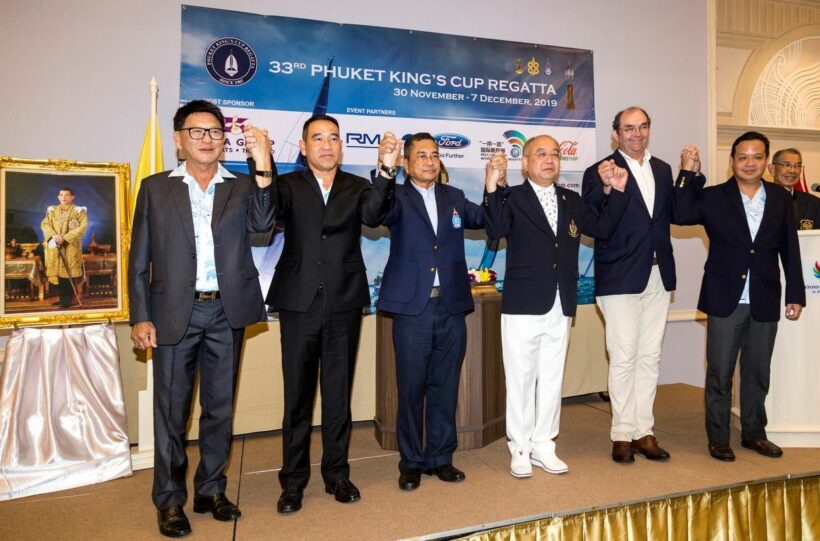 PHOTO: Mr. Pramookpisitt Achariyacha, Kata Group Resorts Founder and President; Vice Admiral Cherngchai Chomcherngpat, Commander of the Royal Thai Navy Third Area Command; Admiral Naris Prathumsuwan, President of Yacht Racing Association of Thailand; Mr. Pakapong Tawipat, Phuket Governor; Mr. Kevin Whitcraft, President of the Phuket King's Cup Regatta Organizing Committee and Mr. Nithipat Thansrikiat, Vice Commodore of Royal Varuna Yacht Club join the opening ceremony of the Phuket King's Cup Regatta 33rd at Beyond Resort Kata, Phuket.
Keep in contact with The Thaiger by following our
Facebook page
.
Thailand's Pulse Clinic now opens in Hong Kong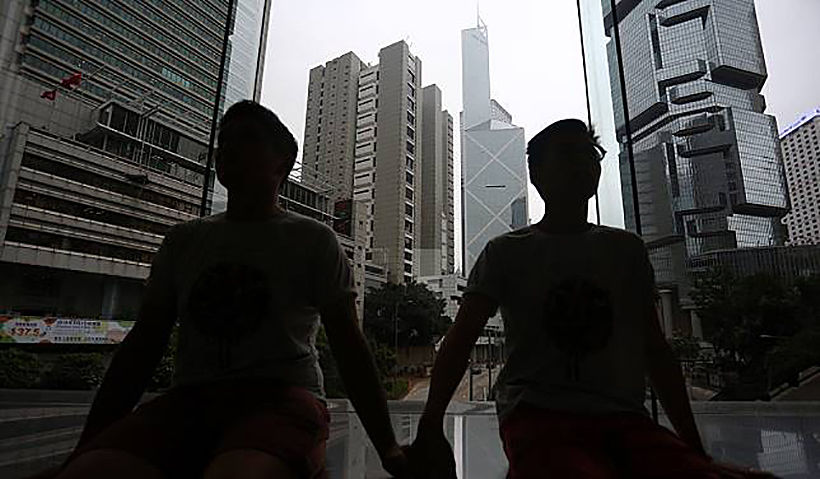 PHOTO: Jonathan Wong
Today is World Aids Day. Whilst the treatments and social acceptance of HIV and AIDS has come a long way since those scary days in the early 80s, stigmas remain, particularly in Asia. The Thaiger would like to commemorate the day by featuring a story about local Thai hero Dr Deyn Natthakhet Yaemim who has made knowledge about HIV/AIDS more available and modern treatments accessible in the Land of Smiles. And now Malaysia and Hong Kong as well.
Discrimination against sexual minorities remains rife in Asian health care. An encounter at a hospital in Thailand five years ago prompted Dr Deyn Natthakhet Yaemim to open a venue where LGBT community members are treated sensitively and, importantly, can access health care without discrimination, easily, and with the knowledge they'll be treated with the same respect as other hospital patient would expect.
An encounter with unprotected sex five years ago, found Deyn visiting a Bangkok hospital to get an emergency anti-HIV drug known as PEP, post-exposure prophylaxis. This antiretroviral medication significantly reduces, but doesn't eliminate, the chance of contracting the HIV, if taken within 72 hours of the sexual encounter. But the reaction from an attending nurse was a shock.
"Are you gay? How can you behave like that?" "Why are you gay?"
Deyn eventually received the PEP medication but not after being made to feel unwelcome and stigmatised.
The incident spurred him to open the Pulse Clinic in Bangkok in 2015.
"When we opened in Bangkok, it was like customers were coming to my family's house and we treated them that way, like you would a friend or a relative."
The first clinic in Thailand was a totally family affair. Deyn's mother was a nurse, his gay brother worked in reception, and his father in security.
In the first year the first Bangkok Pulse Clinic served 9,000 patients. Now there are three other Pulse Clinics in Thailand, another in Bangkok, one in Phuket, and another opening up in Kuala Lumpur, Malaysia, as well as the new clinic in Hong Kong. (Story continues below…)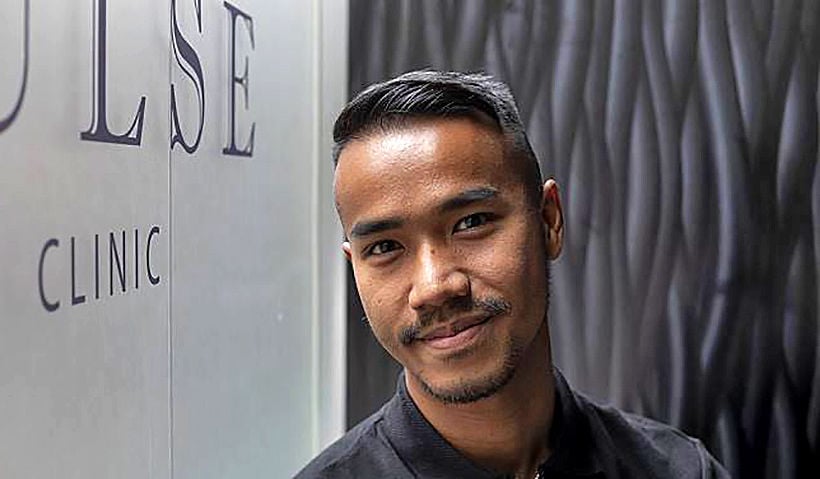 PHOTO: Local Thai hero Dr Deyn Natthakhet Yaemim, owner of Pulse Clinics
PEP and PrEP
PEP stands for post-exposure prophylaxis. It means taking antiretroviral medicines (ART) after being potentially exposed to HIV to prevent becoming infected. PEP must be started within 72 hours after a recent possible exposure to HIV, but the sooner you start PEP, the better. Every hour counts. If you're prescribed PEP, you'll need to take it once or twice daily for 28 days. PEP is effective in preventing HIV when administered correctly, but not 100%.
PrEP, on the other hand, (Pre-exposure prophylaxis) is when people at very high risk for HIV take HIV medicines daily to lower their chances of getting infected. A combination of two HIV medicines (tenofovir and emtricitabine), sold under the name Truvada® (pronounced tru vá duh), is approved for daily use as PrEP to help prevent an HIV-negative person from getting HIV from a sexual or injection-drug-using partner who's positive. Studies have shown that PrEP is highly effective for preventing HIV if it is used as prescribed. PrEP is much less effective when it is not taken consistently. www.cdc.gov
The recently opened Hong Kong outpost of the Pulse Clinic is in Central, where Deyn and staff welcome patients from the local LGBT community. But stigma against HIV still exists in Hong Kong forcing many Hongkongers living with HIV to go Thailand for treatment in the past.
"If they are HIV positive, they'd do treatment there as well because they feared their partner or anybody knowing about their status, and they didn't want to be registered in the government health care system there so they came to Bangkok."
Now Hongkongers can visit the clinic in Central, for sexual health services, STD screenings, HIV prevention and treatment strategies, and more. Importantly, confidentiality is assured.
HIV patients remain among the most unfairly demonised groups due to long-held, and mostly incorrect, misunderstandings about the virus. This, despite many medical advances including antiretroviral drugs that make patients highly unlikely to infect others.
While condoms remains the most popular barrier against HIV infection, Prep is also effective. PrEP (pre-exposure prophylaxis) is 99% effective at stopping the transmission of HIV through sex without condoms. Deyn cites partner studies (in which one is HIV positive, the other HIV negative) having almost "zero chance" of cross infection on this drug regimen.
"The protection would be 99% so it's even better than a condom. However, PrEP only prevents you from HIV, not other sexually transmitted diseases, so it is recommended you still use a condom."
A landmark study published in The Lancet in 2019 that tracked about 1,000 male couples across Europe for eight years (HIV positive gay men and their HIV negative partners) and found, thanks to antiretroviral drugs, there was no chance the HIV positive individual could infect the other, even though many participants reported having unprotected sex during that period.
SOURCE: South China Morning Post
Keep in contact with The Thaiger by following our
Facebook page
.