Record numbers flock to Khon Kaen flower festival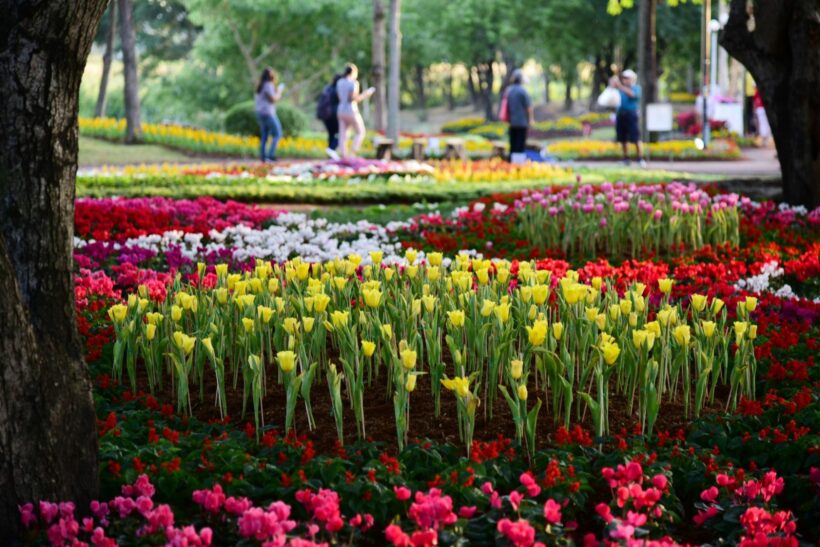 PHOTOS: 77kaoded.com
A record high of over 300,000 visitors flocked to the annual flower festival in the north eastern province of Khon Kaen this year, averaging around 30,000 a day. The "Amazing International Flower Festival 2019" was held at Bueng Thung Sang Health Garden, from December 17 to January 3.
Although the festival officially ended on Friday, the city will keep the flowers on display for people to take photos.
This year's fair, which featured hundreds of thousands of flowering plants including winter blooms like tulips, lilies and begonias, also used augmented reality (AR) to give visitors with smartphones an interactive experience. Displays were enhanced by computer-generated images and information to make photo-taking more fun.
SOURCE: Thailand Today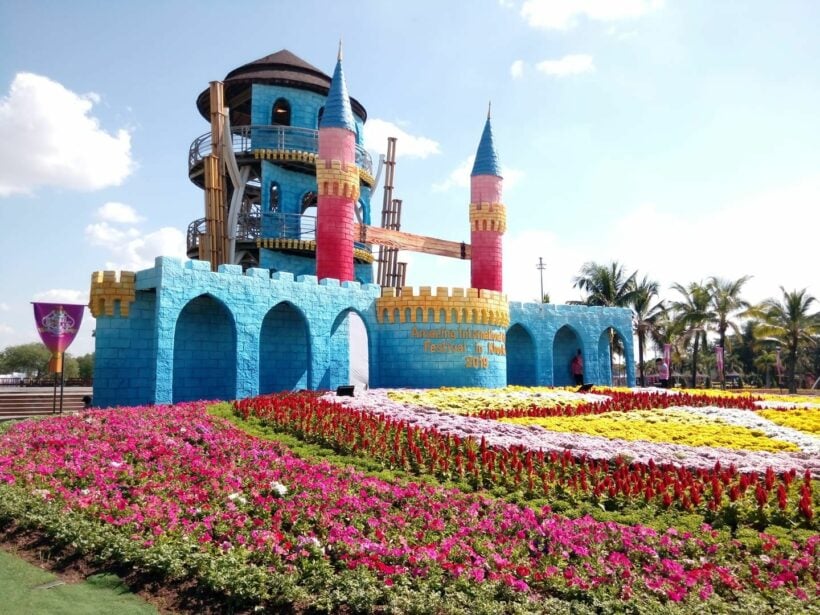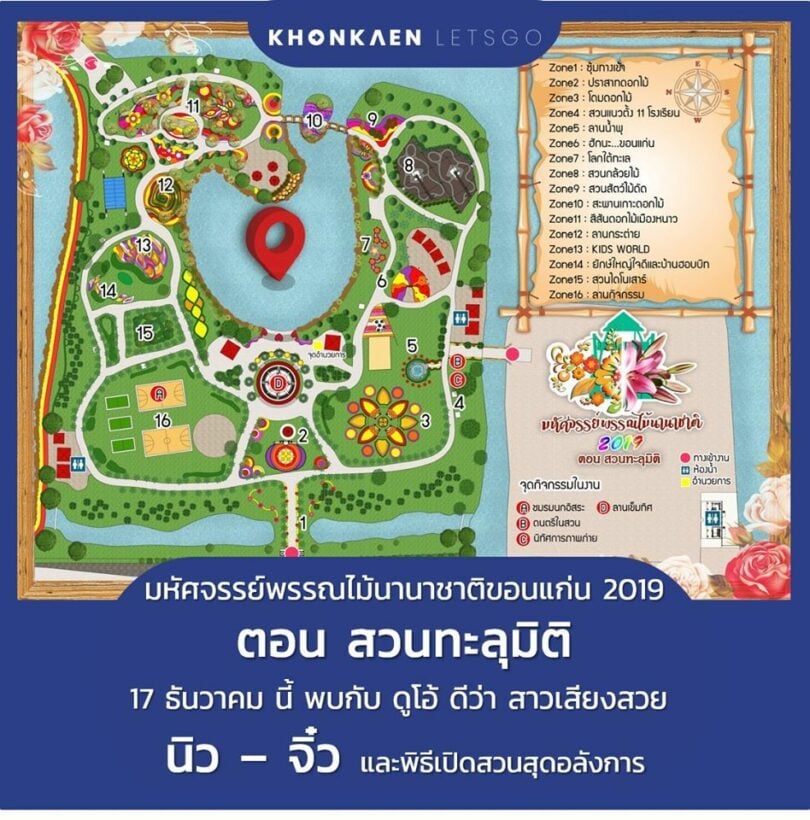 Keep in contact with The Thaiger by following our
Facebook page
.
A quick guide to the Year of the Rat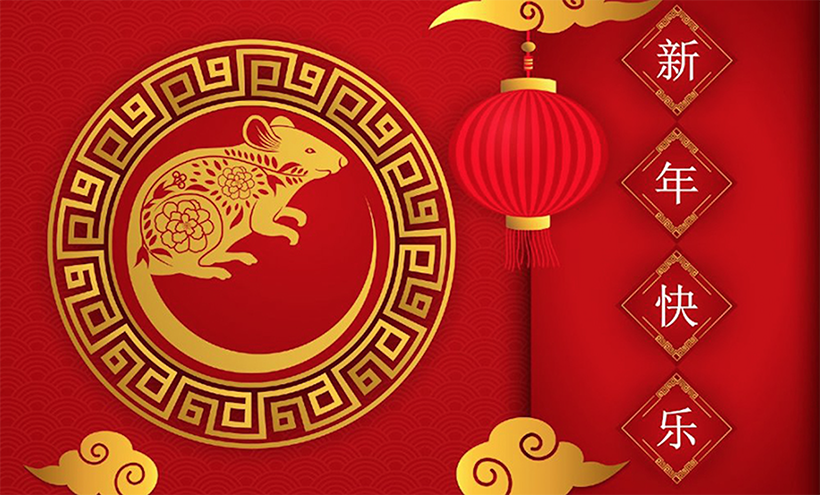 It's the biggest annual celebration of all and sparks off a yearly exodus from the cities of China as families head home, or in many case to travel to other provinces or overseas during the two week festival.
25% of the 7.7 billion world population will Chinese New Year from today. The holiday is also called Lunar New Year and spring festival. People of Chinese heritage take a break and reunite with family and friends.
But why is Chinese New Year at different times each year? Like Easter in the Christian calendar, Chinese New Year is based on the phases of the moon. It begins with the New Moon, so this year it starts on January 25. The festival lasts for two weeks and ends with a lantern festival on the date of the next full moon–February 9, 2020.
The Moon's determining of Chinese New Year means you have to be mindful if you're born in January or February when wondering what your Chinese birth year's sign is.
What's so special about the Year of the Rat?
It's actually a "Gold Rat" or "Metal Rat" year. If you are born in the Year of the Rat, you are said to be quick-witted, resourceful, versatile and kind by Chinese astrologers. You are also driven to create order.
Known as 'Sheng Xiao', the Chinese Zodiac has a 12 year cycle, and every year has a different animal sign. Each 12 year cycle starts with a year of the Rat. But added to that are also five elements that are added to the animals – wood, fire, earth, gold (metal) and water. So it's actually a 60 year cycle. First come Wood Rats, then Fire Rats, Earth Rats, Gold (Metal) Rats and Water Rats. In Chinese astrology each kind of rat, for example, is given different fates and characteristics based on their nature signs.
The 12 signs in Chinese astrology were derived from myths circulating during the times of the Jade Emperor in China. He developed a calendar in the sixth century BC. All the animals in the world were summoned to race against each other. The first 12 animals to cross the line would be awarded signs in the Chinese zodiac.
In the Chinese zodiac, it's your birth year, birth month, birth day, and birth hour that's astrologers take into account, not what month you were born in. The Rat, Ox, Tiger, Rabbit/Cat, Dragon, Snake, Horse, Goat, Monkey, Rooster, Dog and Pig won the prize (must have been a very fast snake!)
So Chinese astrologers study calendars and animal traits, while Western astrologers are more interested in imaginary celestial alignments of constellations, along with the planets, stars and moon.
So what are the next 12 years of animals in the Chinese zodiac?
Rat – 2020
Ox – 2021
Tiger – 2022
Rabbit/Cat – 2023
Dragon – 2024
Snake – 2025
Horse – 2026
Goat – 2027
Monkey – 2028
Rooster – 2029
Dog – 2030
Pig – 2031

Keep in contact with The Thaiger by following our
Facebook page
.
Thai PM says he wants to prevent political protests, from either side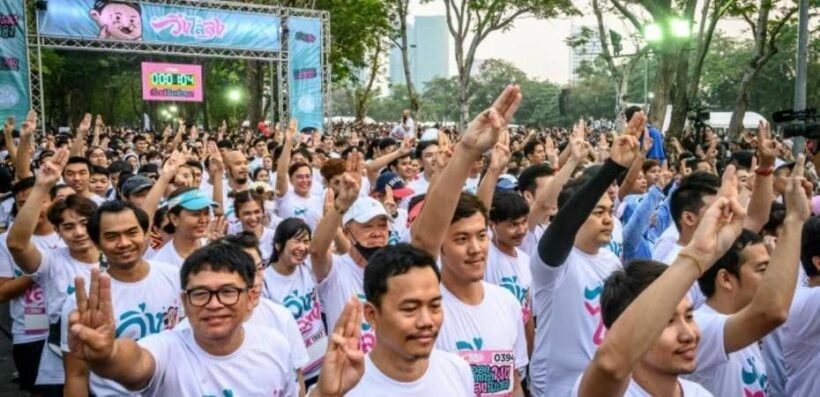 In a move that is sure to be seen as a bid to stifle opposition gatherings, protests and debate, the Thai PM Prayut Chan-o-cha is voicing concern that opposition-organised political rallies, as well as those of his supporters. will "lead to fresh conflicts". The PM told reporters yesterday that "…he has instructed security authorities to find ways to prevent such activities in the future".
Gen Prayut told reporters that he doesn't want to see divisions among the public.
"People should not be divided according to the group they belong to or along the lines of old and new generations. This will not benefit the country whatsoever. We must find ways to cooperate," the prime minister was reported as saying in the Bangkok Post.
"No matter who wants to support or oust me, I don't want anything that will lead to violence to happen again."
Deputy PM Prawit Wongsuwon has also said he disapproves of a planned anti-Prayut run in Chiang Mai on February 2. He says the event would "only deepen social divisions".
Meanwhile, Tanawat Wongchai, the organiser of the "Wing Lai Lung" (Run to Oust the Uncle) held in the Chatuchak area last Sunday, maintained the Chiang Mai event would go ahead, despite the threats from the PM. An event, to show support for Prayut and the Government, called "Dern Cheer Lung" (Walk in Support of Uncle), was also held at Lumpini Park in central Bangkok on Sunday.
Complimentary anti-government events for "Wing Lai Lung" were also held in other provinces – Buri Ram, Phayao, Chiang Mai, Nakhon Ratchasima and Nakhon Pathom. Metropolitan Police confirmed that 14,178 people participated in the Bangkok "Run Against Dictatorship" event. Various police estimates from the other provinces indicate and addition 2,500 people joined from provinces outside Bangkok.
A Future Forward Party MP, spokesman of the House committee on law, justice and human rights, and anti-government activist, Rangsiman Rome, claimed that some participants in the last Sunday's anti-Prayut event in Buri Ram were summonsed by police to "acknowledge charges for violating the public assembly law".
Pol Col Pramote Uthakit, from the Nakhon Phanom police station, told reporters that rally organisers "failed to seek permission in advance to hold the activity from police".
SOURCE: Bangkok Post
Keep in contact with The Thaiger by following our
Facebook page
.
Thousands gather for this morning's protest running event in Bangkok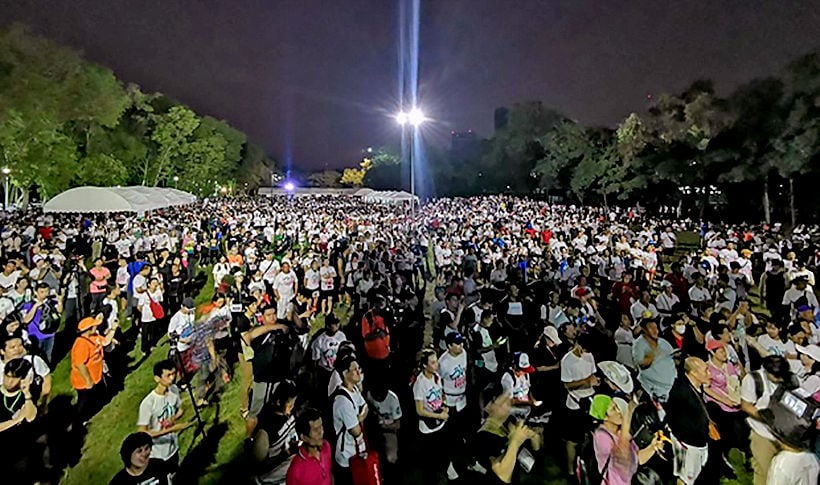 This morning's fun run/rally/political event/marathon/jog/protest at Suan Rot Fai park in Chatuchak, a northern Bangkok suburb, attracted thousands of runners. The run was organised as a protest against Thailand's Prime Minister Prayut Chan-o-cha and his government. The "Run Against Dictatorship" was organised by opposition political parties and activists calling for greater political freedom. The event was held less than 10 months after the general election.
The demonstrators gathered at Suan Rot Fai, aka. Vachirabenjatas Park, for a pre-dawn run to show their opposition of the current government. The event is the second high-profile anti-government protest in a month, following a gathering in central Bangkok on the 'skywalk' outside MBK shopping centre on December 14. Read about that HERE.
There is no official tally of the numbers at this morning's fun-run so far – the Bangkok Post is reporting 'thousands' whilst organisers claim 10,000 people had registered to participate, a self-imposed ceiling they placed on registrants.
General Prayut Chan-o-cha led a bloodless Army coup in May 2014 and seized power, ousting the democratically elected Yingluck Shinawatra government. Despite a general election in March last year, many of the same faces, who served in the military-led junta government, now appear in the new government with Prayut narrowly winning a vote to become the country's PM.
The protesters, broadly, question the fairness of last year's general poll under a military-sponsored constitution. The new constitution was voted for in 2017 and is believed by activists and opposition forces to heavily weight in favour of the army-supported regime.
While there was no official count of the numbers at Sunday's fun-run style gathering, a rough tally at the site indicated thousands of people, many wearing T-shirts and bibs made for the event. Organisers earlier said 10,000 had registered for the run, adding parallel events would take place in other provinces.
Paphatsara Netsang, a Thai who lives in Singapore, flew to Bangkok for the rally.
"Nothing changes. Everything is still the same. There's no economic improvement. I'm here to show that we're fed up. There's no economic improvement," he told the Bangkok Post.
Meanwhile, a separate rally was also being held this morning in Lumpini Park as a spoiler event to show support for the Prime Minister.
PM Prayut had a win yesterday when the Lower House passed the annual budget after a month of delays and debates. The Bangkok Post opined that "the bill was viewed as a test of his ability to shepherd key legislation through a bitterly divided legislature".
SOURCE: Bangkok Post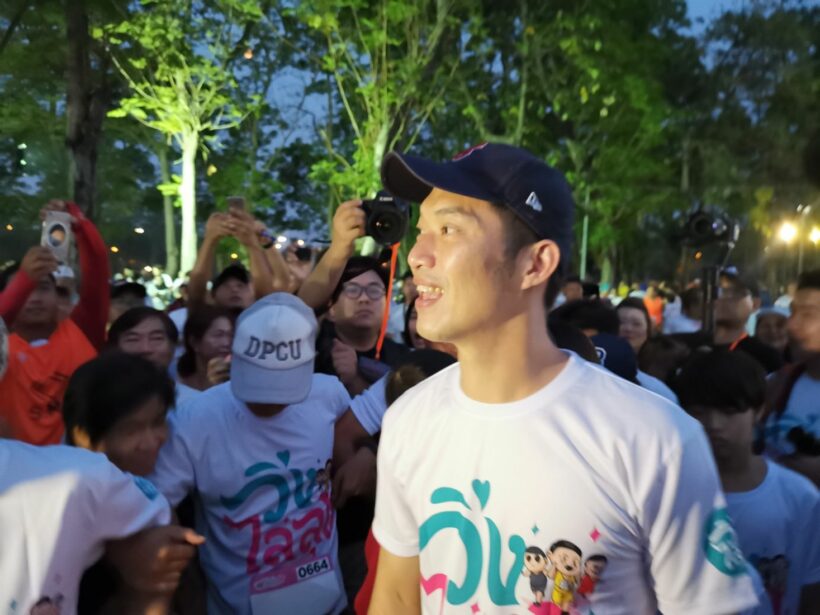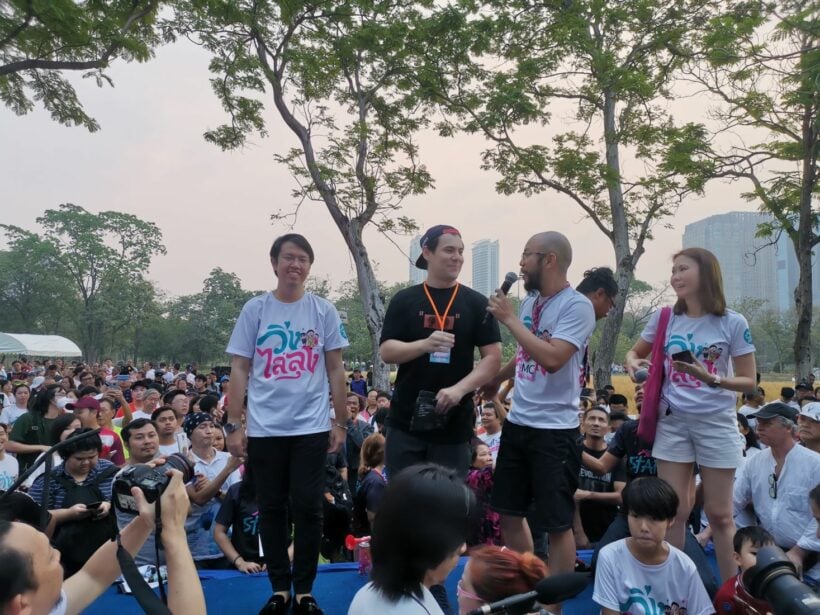 Keep in contact with The Thaiger by following our
Facebook page
.