Pope scheduled to visit Thailand this November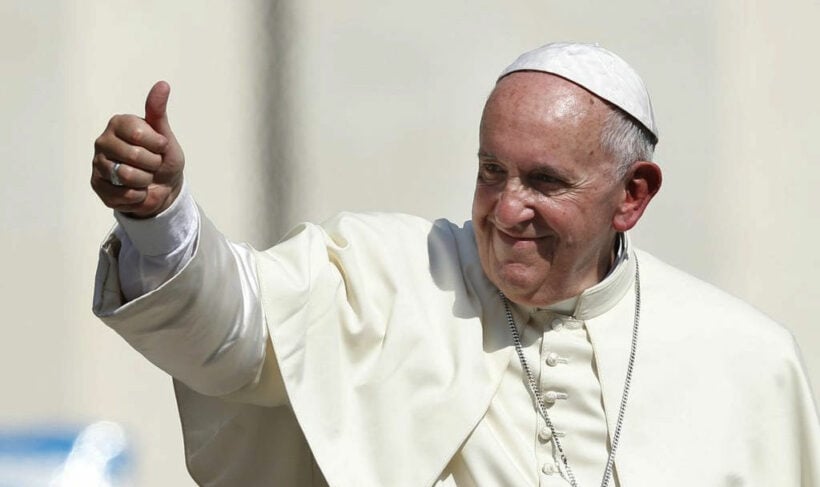 Pope Francis is scheduled to visit Thailand and Japan this November, according to reports in Catholic websites in Rome. sanook.com reported the news yesterday.
His visit will coincide with the 350th year anniversary of the presence of the Roman Catholic Church in Thailand. As of 2018, there are 379,975 Catholics in Thailand, a figure that represents 0.46% of the total Thai population of 69 million. There are 11 dioceses with 436 parishes and 662 priests.
Pope Francis will be the second Pope to visit Thailand, after Pope John Paul 2.
The first historical record of an attempt to introduce Christianity to Thailand is owed to John Peter Maffei who stated that about 1550 a French Franciscan named Bonferre, hearing of the great kingdom of the Peguans and the Siamese in the East, went on a Portuguese ship from Goa to Cosme (Peguan), where for three years he preached the Gospel, but without any result.
SOURCES: sanook.com | Wikipedia
Rehearsals continue for the grand Royal Barge Procession in Bangkok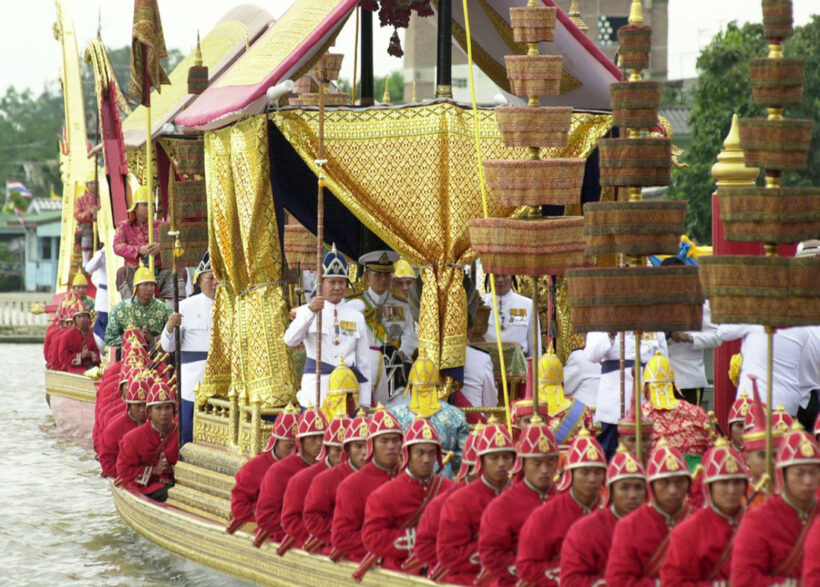 The next rehearsals for the Royal Barge Procession, the final event of the Coronation of His Majesty King Maha Vajiralongkorn (Rama X) in 2019, will be held on August 22 and 29, September 3, 10, 17, 23, and 27 and October 3, 7, and 10. The full-dress rehearsals are being held be on October 17 and 21.
The Royal Barge Procession will take place on Thursday, 24 October along the Chao Phraya River in Bangkok.
Habitat Group honoured with ten awards at 2019 PropertyGuru Thailand Property Awards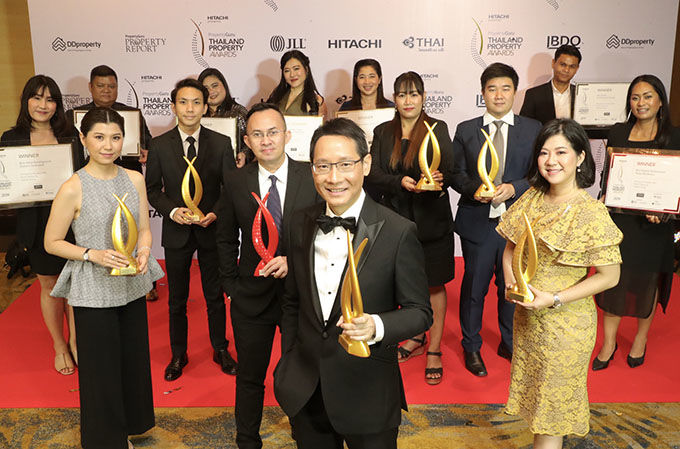 PHOTO: Winners, the Habitat Group lead by CEO, Mr. Chanin Vanijwongse 
Thailand's premium property-for-investment developer, Habitat Group, has received high acclaim at the 2019 PropertyGuru Thailand Property Awards being honoured with ten awards, including the highly coveted Best Boutique Developer.
In addition, Habitat Group's flagship Walden brand and its expertise in developing properties for investment were recognised with multiple awards in the development and design categories.
Walden Sukumvit 39, a low-rise modern luxury condominium in the heart of Bangkok's CBD, was recognised with Best High End Condo Development (Bangkok), Best High End Condo Architectural Design (Bangkok) and Best High End Condo Interior Design (Bangkok) awards.
Ramada by Wyndham Mira North Pattaya, a luxurious five-star resort-type condominium in North Pattaya, was announced Best Hotel Development (Eastern Seaboard), Best Hotel Residence, Best Hotel Interior Design, Best Hotel Architectural Design, Best Hotel Landscape Architectural Design and Best Digital Performance Hotel Residence.
Habitat Group's Chief Executive Officer, Mr. Chanin Vanijwongse said, "It's an honour to be recognised as Thailand's Best Boutique Developer and to have received ten awards for the company and two of our premium developments at the PropertyGuru Thailand Property Awards 2019. These awards further cement our position as the leading property-for-investment developer in the country.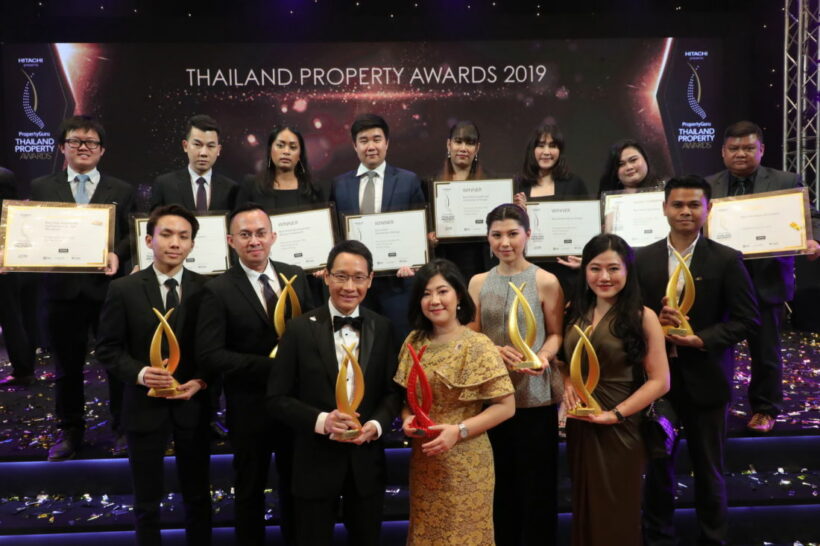 You've read the social media, now watch the TM30 debate in Bangkok – VIDEO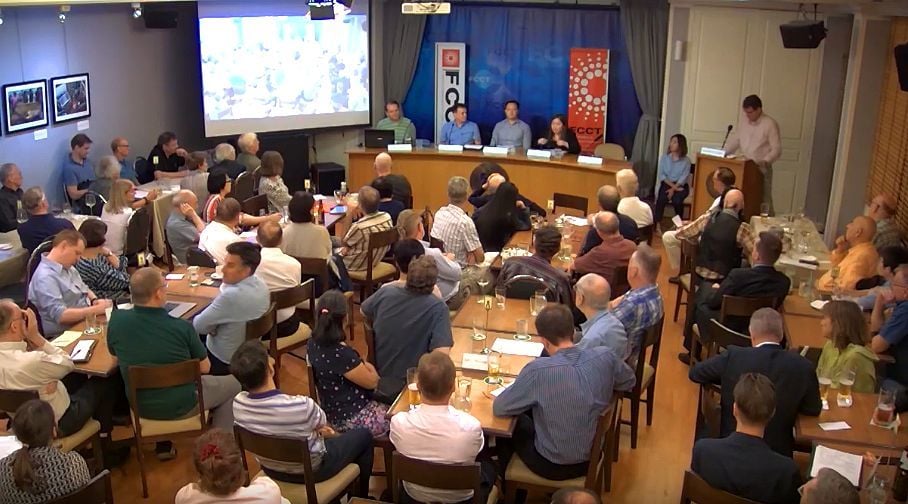 A panel of Thai and foreign experts and commentators came together yesterday to discuss the enforcement of immigration rules, government policies and concerns, and recent shifts in official procedures and attitudes. They attempted to clarify the TM30 reporting process, analyse its impact and discuss the future of this unpopular law. The speakers were…
• Pol. Maj. Gen. Patipat Suban Na Ayudhya, Commander of Immigration Division
• Pol. Maj. Teerapong Jaiareerob, Inspector of Sub-Division 2, Immigration Division 1
• Pol.Col. Thatchapong Sarawannangkul, Superintendent of Sub-Division 2, Immigration Division 1
• Penrurk Phetmani, immigration lawyer with Tilleke and Gibbins International
• Chris Larkin, director of the Australian Chamber of Commerce and a member of AustCham's Advocacy subcommittee where he works on customs alliance and immigration issues
• Sebastian Brousseau, lawyer and managing director of Isaan Lawyers, specialist in immigration issues and leading member of advocacy group reform-thai-immigration.com
• Richard Barrow, blogger and long-time Bangkok resident