Thailand's wildlife is thriving in shutdown, but maybe not for long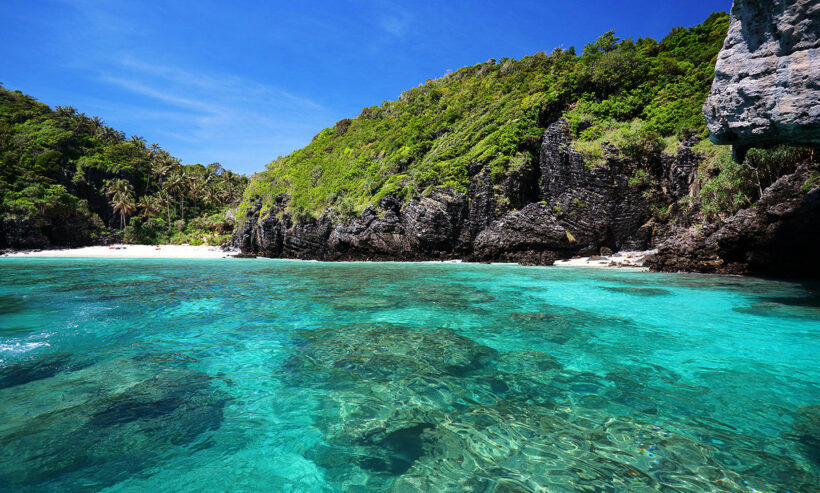 by Ben Schaye
There have been a lot of viral news stories going around Thailand the last few weeks about the way wildlife is rebounding while humans are all hunkered down at home under Covid-19 lockdown. Dugongs (sea cows) have been seen frolicking off the coast of Trang, a pod of false killer whales appeared near Koh Lanta, and endangered leatherback sea turtles have been laying eggs on beaches in numbers not seen in years.
There is a serious threat toward wildlife looming though, and this drop in tourism can create its own problems for animals. While it's great that the pressures of mass tourism have eased up on these creatures, if people don't have work and income, that pressure will be replaced by poaching and unsustainable hunting.
Thailand is a solidly middle-income, developing country. Extreme poverty is low, and hunger is close to non-existent, or at least they were when times were good. Now with much of the economy shut down to slow the spread of the coronavirus, millions of people are out of work and facing difficult times. If this goes on much longer, it's not a question of if, but when some of those people will turn toward poaching, illegal hunting, and fishing with cyanide or even dynamite.
While high profile stories of poachers and land encroachers are often in the news in Thailand, the country actually does a lot to protect its marine and land-based ecosystems. In the last few years, popular islands and beaches such as Maya Bay have been closed indefinitely, while areas like the Similan and Surin Islands are closed for half the year to allow ecosystems to recover from humans.
Thailand's national parks also offer habitat protection to thousands of species including thousands of wild elephants whose populations have finally stabilized after decades of decline.
All of this may be under threat from the effects of the economic shutdown. While marine and national parks have yet to see layoffs or budget cuts, that could change as budgets are strained across all government sectors. These parks and reserves typically have money flowing in each day from admission fees but have been closed now for around a month and counting. Any staff cuts would make it easier for poachers to sneak in and out of these areas, while pay cuts could tempt rangers to accept bribes, or become poachers themselves.
Unlike many other countries in Southeast Asia, Thailand has mostly done away with unsustainable fishing practices such as dynamite fishing or using cyanide to poison waters and kill fish. These practices that were once widespread have become quite rare due to a combination of strong enforcement and better education, but a cratering economy might threaten these gains. Desperation may lead people back into such unsustainable methods, and few things cause as much desperation as not having enough food to feed your family.
The solution to this problem needs to address the short and the long term. For now, Thailand needs to provide a way for its citizens to meet their basic needs. They also need to ensure that wildlife protection officials are still on the job and still being paid to patrol and keep poachers out.
In the longer term, there are lessons to be learned from the way wildlife is thriving right now while tourism is practically non-existent. More beaches and islands may need to be closed off, at least for temporary periods of time. There may also be value in closing off open areas of the ocean to boat traffic so that wildlife can gather there undisturbed.
There is a constant give and take between sustainability and economic development. Tourism is a crucial part of the Thai economy, and closing off too many areas will inevitably hurt locals and the broader industry. However, not doing enough will mortgage the future and ultimately be even more painful. Let's hope the government can get this right. For now, we all need to come together to help out our neighbors and our communities. Meanwhile, let's hope the animals enjoy their own little holiday in Thailand away from the stresses of ordinary life.
Ben has a blog at It's Better In Thailand
Find unexplored destinations, amazing beaches, delicious food & exciting things to do.
Keep in contact with The Thaiger by following our
Facebook page
.
African horse sickness: Imported zebras need health check and quarantine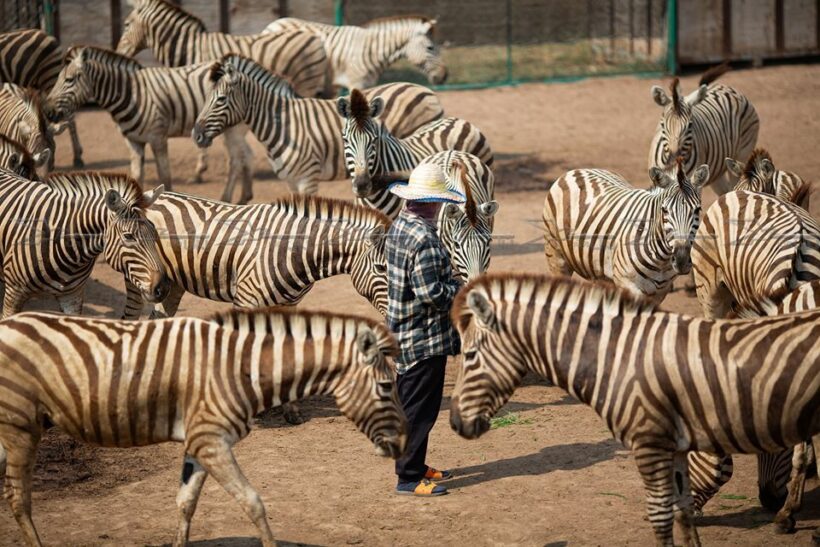 Humans have the coronavirus, the animal world in Thailand has an outbreak of their own: African horse sickness. The government is now requiring all imported zebras to be quarantined and tested before entering the country. The same goes for horses.
Why are people importing zebras? Who knows, but apparently it hasn't been that hard to get the exotic animals into Thailand. A former university faculty of fisheries dean said "zebras, for instance, are freely imported through Suvarnabhumi airport as though they were cats or dogs," according to Nation Thailand.
Thailand is experiencing its first outbreak of the disease, affecting more than 500 horses since February. Some were prized racehorses. Apparently zebras imported from Africa are the source, with some of the zebras testing positive for the disease, but officials say there's not enough evidence to completely lay the blame on the zebras.
There's been a vaccine released by the government's livestock department, but racehorse owners say that many horses have died after being vaccinated, with the assumption that the animals had become infected before receiving the vaccine and the animal building immunity. There are strict restrictions in Nakhon Ratchasima where the outbreak emerged. The Bangkok Post said any movement of giraffes, horses, donkeys and mules is prohibited.
SOURCES: Nation Thailand | Bangkok Post| Bangkok Post 
Keep in contact with The Thaiger by following our
Facebook page
.
Cyclone Amphan's death toll climbs to 83 in India and Bangladesh – VIDEO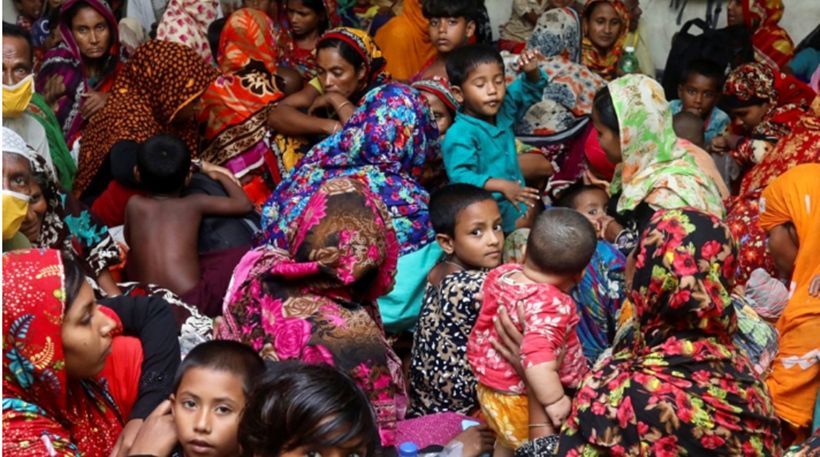 Today the clean up starts in the aftermath of Cyclone Amphan after it reached the coastline Wednesday evening and started heading inland. In parts of Bangladesh and West Bengal (eastern India boarding Bangladesh), at least 83 people have died. It's affected some 10 million Indian and Bangladeshi people, leaving countless homeless.
With winds around 170 kilometre per hour, most of the deceased were killed by falling trees, electrocuted by downed power poles or trapped within collapsed buildings, leaving a trail of destruction and grief.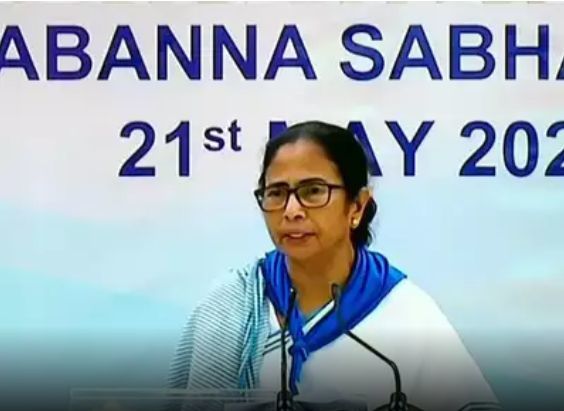 Mamata Banerjee, Chief Minister of West Bengal, told local media in a press conference that, "she had never seen such a disaster before and the impact of Amphan cyclone is worse than the coronavirus."
On Tuesday and Wednesday, as the storm barrelled up the Bay of Bengal, emergency crews headed to populated beach areas, trying to convince locals to leave their homes and evacuate to the shelters. Read more HERE
Around 3 million people in India and Bangladesh followed the calls and moved to safety. However, Indian police officers say that some villagers resisted going to shelters as they feared becoming stuck in a closed space with thousands of others at a time the coronavirus.
Yesterday, after the cyclone had weakened as it moved inland towards the northeastern parts of India, with wind speeds of 60 kilometre per hour. Many villagers who had fled to the cyclone shelters began heading back to their villages, only to find their homes completely wrecked.
Among the reported deaths, the authorities revealed that 10 people had died in Bangladesh, and at least 73 in India, 15 in Kolkata alone.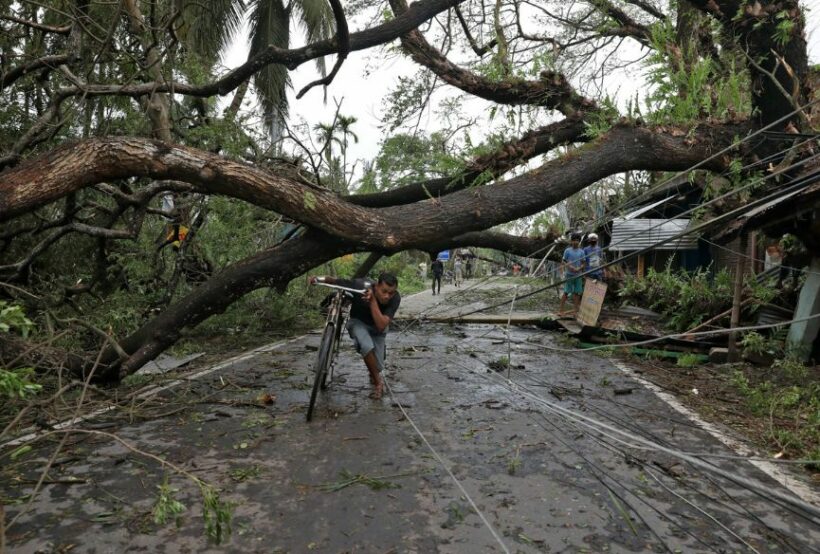 Ms. Banerjee, the West Bengal minister, says that the region was in a "warlike" situation and that the loss of lives could surpass the toll of Covid-19. The authorities there reported that "Bangladesh seemed to do better at getting people into emergency shelters, evacuating a total of 2.4 million people. Whereas in India, officials estimated that only around 660,000 had been evacuated."
"Even the local news was focused more on coronavirus than the cyclone, when the government finally started evacuating people and people realised the intensity of the storm, it was too late."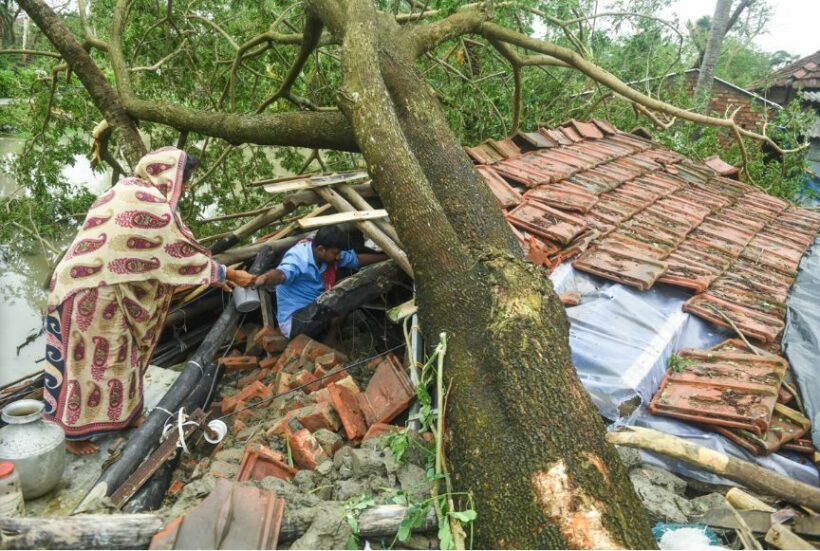 Today Indian PM Narendra Modi left New Delhi to conduct an aerial survey of the worst hit areas of West Bengal and Odisha states.
Through an initial assessment, officials in Bangladesh say the cyclone caused damage to infrastructure, homes, fisheries, livestock, water supplies and agriculture to about US$130 million (more than 4 billion baht). The full extent of the damage is not yet full apparent and the death toll is expected to rise.
The PM says that "no stone will be left unturned in helping the affected."
SOURCE: Ny Times | Aljaeera | Times of India | Hosted
Keep in contact with The Thaiger by following our
Facebook page
.
Government claims they're serious about northern air pollution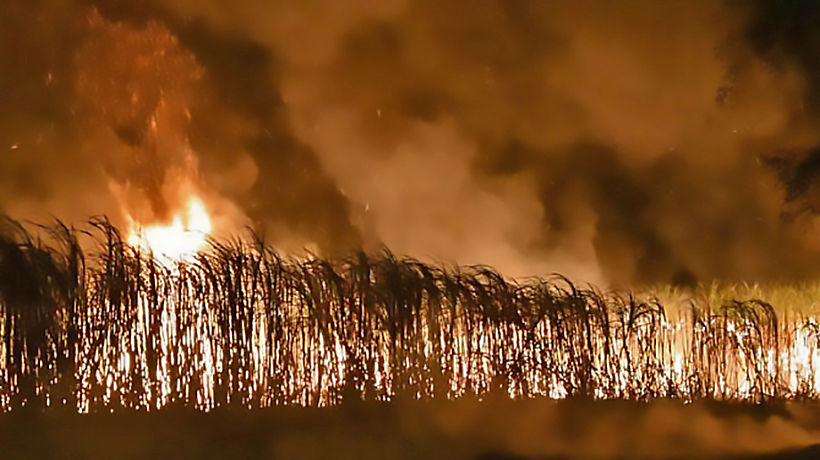 Thailand's northern provinces, particularly Chiang Mai and Chiang Rai, suffer mightily during the annual plantation burning season, infamously known as "smoky season," when farmers there and in neighbouring Laos, Myanmar and Cambodia burn their fields in preparation for the next harvest. The season lasts from January to April, and during that time Chiang Mai often rates as having the worst air quality in the world. But now the government says it's taking air pollution seriously and aims to clean up the North.
Chiang Mai's air quality problems have been a consistent issue, since the northern Thai city was declared 'most polluted city in the world' on March 10, according AirVisual.com. The city has 'won' the accolade on more than 10 days this year. Adding to the problem, in March and April this year were the forest fires challenging local authorities in the mountains around the city.
Government spokeswoman Narumon Pinyosinwat expressed gratitude to the Chiang Mai Breath Council for its concern on smog in the North and gave assurances the government is earnest about solving the problem. Responding to the council's demand for successful resolution she said the council makes a huge contribution by monitoring air pollution for the sake of public health.
"The government has tried to solve the problem and assigned local authorities to implement relevant measures. It is never distracted from the effort, despite the coronavirus pandemic."
"The government is grateful for the Chiang Mai Breath Council's campaigns for clean air. However, the problem cannot be solved by a single organisation. All parties must join forces. I believe that solutions will improve from now on."
The government spokeswoman also said that Deputy PM Prawit Wongsuwon would visit Chiang Mai province today to follow up on smog solutions.
"The government understands that it may not be impossible for provincial and regional parties to solve the issue by themselves. We believe that if all parties join hands and watch out for wildfires, which are at the root of the problem and cause of the fine dust, air pollution will be relieved eventually."
Keep in contact with The Thaiger by following our
Facebook page
.