New delivery application focuses on reducing Thailand's food waste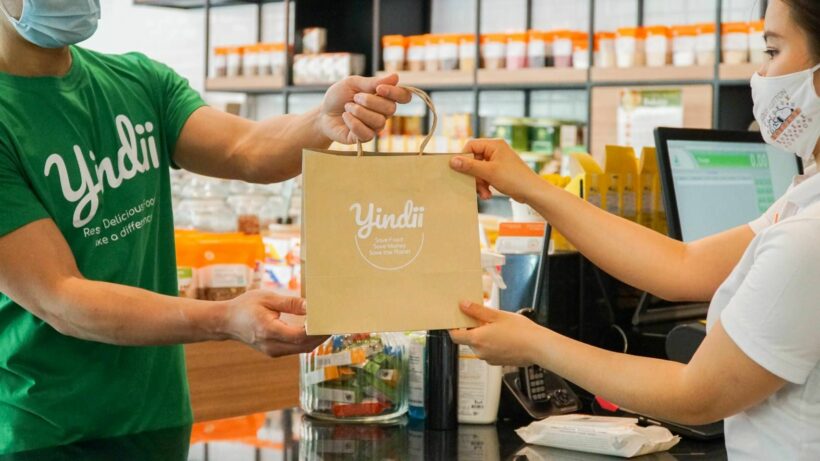 The following story was sent to The Thaiger from the Yindii, a business focused on sustainability and reducing waste produced from the food industry.
Yindii, a Thai anti-food-waste startup, launches a mobile application designed to match hungry, deal-seeking Bangkok residents with environmentally-conscious restaurants, grocery stores and cafes offering delicious food that could otherwise go to waste. Through its discounted "flash sales," Yindii helps battle an escalating societal problem while enabling restaurants to gain potentially lost revenue.
Yindii's mobile application is designed to be a direct-to-consumer platform created for restaurants and cafes who can create exclusive and immediate "Happy Hour Deals" offers regularly, with up to discount from 50 to 70%. Once a Yindii box offer is published, Yindii users can then purchase the Yindii box before heading to the restaurant to collect their items or getting them delivered. Transactions are completed electronically.
Consumers can discover what is inside when they open their surprise gift box. Aside from the savings – and committing to the reduction of food waste – consumers benefit from the app by connecting with their favourite food joints to easily find highly discounted items.
"33% of all food produced globally is wasted or lost every year. That is close to a billion and a half tons which is never consumed, accounting for 8% of the greenhouse gas emissions around the globe, 4 times more polluting than the airline industry. All this is an ecological disaster!"
"The growing problem of food waste is challenging to solve for endless reasons including logistics, the complexities of short-lived items and the lack of a set market, which is what we are working to help solve – with a simple system for people and restaurants of surplus food to connect and enact." – Yindii founder and tech entrepreneur Louis-Alban Batard-Dupre
"All the food available on Yindii is delicious and untouched, coming from premium places, that just cannot wait for tomorrow to be eaten. Think about pastries in coffee shops or fresh meals in restaurants. Our community, the Food Waste Fighters, can rescue the food and provide access to quality meals at an affordable price."
For the first 100 users who download the app, Yindii is offering free delivery up to 5km from any store with the code: SAVETHEPLANET.
Available for download on Apple's app store for iOS devices and on Google Play for Android devices, the Yindii app features an initial group of restaurants and cafes including: Sofitel Sukhumvit, Veganerie, Ohana Poke, Broccoli Revolution, Delifrance, Sunshine Market, Banana Warrior, among others.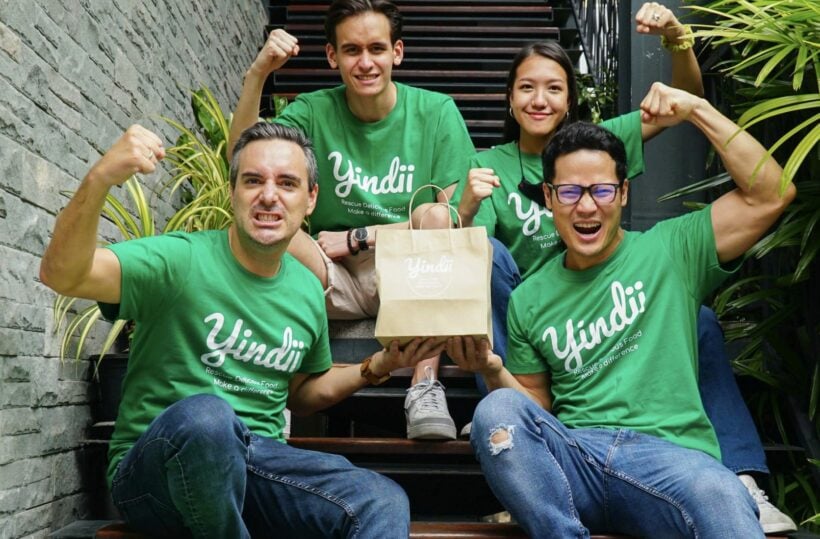 Keep in contact with The Thaiger by following our
Facebook page
.
Never miss out on future posts by
following The Thaiger
.
Health officials call for smoking to be banned in residential buildings in Thailand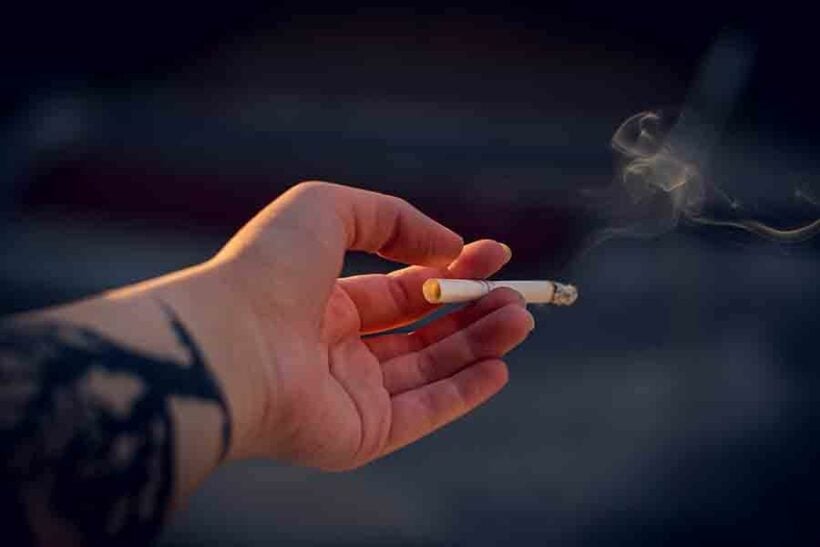 Thai health officials are calling for a ban on smoking in residential buildings, such as condominiums, hotels, and dormitories. Those campaigning for a change in the law say it's needed to protect the health of residents, and children in particular. Paisan Limsathit, from the Health Laws and Ethics Centre at Thamassat University, says residential buildings should be smoke-free in order to protect residents from second-hand smoke. He was speaking at a seminar on the protection of non-smoking condo residents.
The seminar was organised by the National Health Foundation and examined the results of a September – October study from Thammasat University that looked at smoking in condominium buildings.
According to the findings, out of over 1,200 people surveyed, 15% say they are smokers. Nearly half of those say they usually smoke on the balcony of their condo. 89% of respondents are in support of a total ban on smoking in condo buildings.
Meanwhile, Nipapan Kangsakulniti from the Faculty of Public Health at Mahidol University, says non-smokers are susceptible to second-hand smoke in shared buildings, adding that, according to a US study, banning smoking in residential buildings could cut maintenance costs by nearly 5 billion baht, as well as protecting the health of residents and reducing the risk of fires.
While the law in Thailand outlaws smoking in government and office buildings, as well as shopping malls and other public spaces like lobbies and corridors, there is no outright ban on smoking in residential buildings. Charan Kesorn from the Property Management Association of Thailand and the Thai Real Estate Association, says a compromise would be to reserve dedicated smoking areas away from non-smoking residents.
The fine for breaching Thailand's ban on smoking in public places starts at 2,000 baht, rising to a potential 100,000 baht and/or a year in prison for smokers caught puffing on the beach.
SOURCE: Chiang Rai Times
Keep in contact with The Thaiger by following our
Facebook page
.
Never miss out on future posts by
following The Thaiger
.
Human feces dumped in watershed contaminates Karen people's drinking water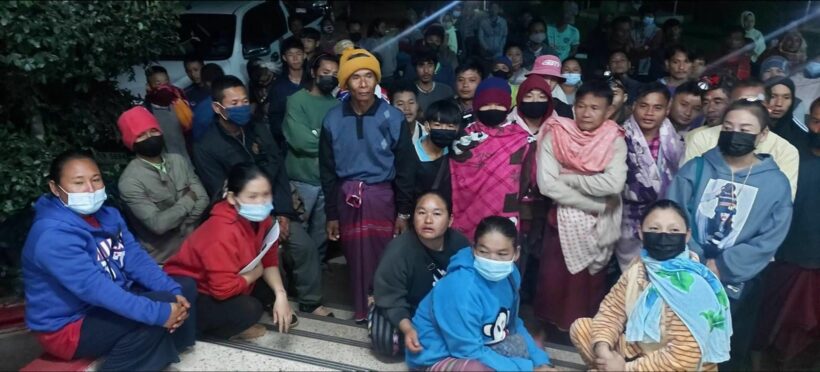 A truck allegedly dumped a tank of human feces in a watershed that drains into water sources used by a group of Karen people, leaving the community in Northern Thailand's Tak province with no clean drinking water. Around 200 Karen people gathered at a police station in the Phop Phra district to file a complaint.
For generations, water drained from the watershed has been used by the Karen people. Recently, there have been other incidents involving waste dumped in the watershed and locals have been concerned that the polluted water could affect their health.
The Karen people say they identified the business behind the dumping. Nation Thailand did not report on the name of the business, but says the company agreed to pay 10,000 baht in compensation. Legal action against the business may follow.
SOURCE: Nation Thailand
Catch up with the latest daily "Thailand News Today" here on The Thaiger.
Keep in contact with The Thaiger by following our
Facebook page
.
Never miss out on future posts by
following The Thaiger
.
Homeless hermit crabs in Koh Lanta need seashell donations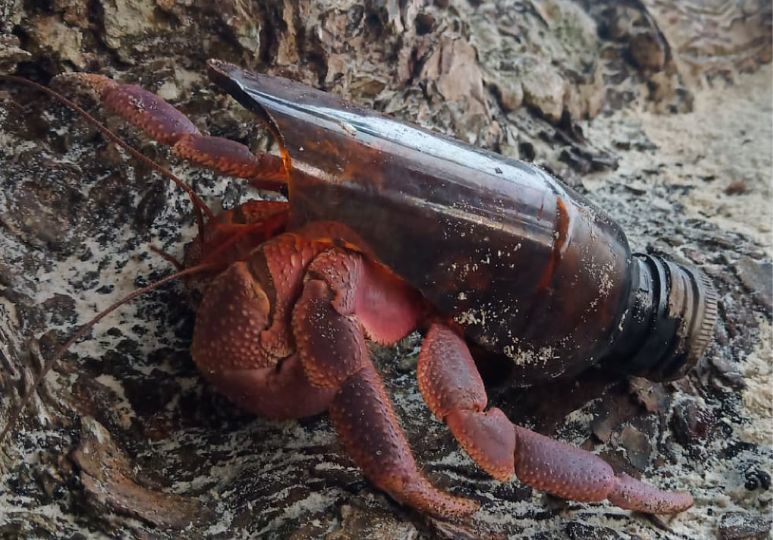 Hermit crabs on Moo Koh Lanta Marine National Park have been seen making homes out of broken glass bottles and other pieces of trash. With the shortage of shells on the Krabi beaches, park officials have launched a project called "Returning Homes to Hermit Crabs."
The park made a post on Facebook with photo a hermit crab that appears to be living in a broken glass bottle. So far, a number of people responded and pledged to donate around 200 kilograms of shells. A park official, who spoke to the Bangkok Post, says they still need more.
"We still need more… All donated items will be dropped on beaches for hermit crabs to choose their new homes."
The number of hermit crabs is rapidly growing, but the island doesn't have enough shells for the crabs and many have resorted to trash left on the beach. The park official says they don't believe tourists contributed to the shortage of seashells.
"Some tourists might take shells home but that was not the underlying cause of the problem… There are simply more hermit crabs than shells."
To donate or to get more information, contact the park at 075-656-576.
SOURCE: Bangkok Post
Catch up with the latest daily "Thailand News Today" here on The Thaiger.
Keep in contact with The Thaiger by following our
Facebook page
.
Never miss out on future posts by
following The Thaiger
.