Dr. Thon pleads for dugong conservation plan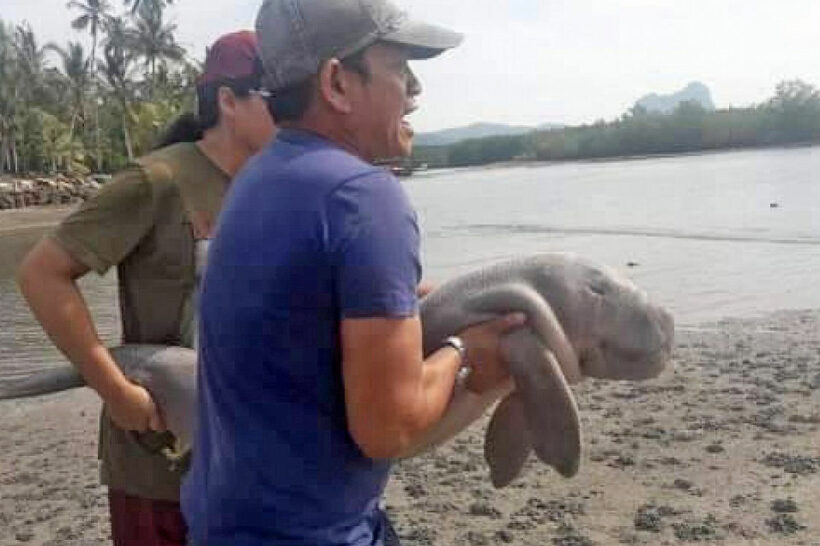 PHOTO: SCMP
Thailand's leading marine biologist is urging the Thai government to speed up conservation plans for the dugong, an imperiled sea mammal, aka. sea cow, after their death toll for the year in southern Thai waters has already climbed to a record 21.
Dr. Thon Thamrongnawasawat says that the carcass of another deceased dugong was found this week off the coast of Krabi in southern Thailand. The young female appears to have drowned after being caught in a fishing net, a common threat to sea animals.
Thon, who has served on a government environment and development committee, says a three year master plan for dugong conservation awaits approval by the Thai cabinet.
"We have lost too much this year, I have hope we can get what we ask for and will be able to start the program soon."
Fishing boats often discard old nets overboard or simply get them caught whilst fishing and leave them to cause a hazard for marine life. Marine biologists now estimate there are only 250 dugongs remaining in Thai waters.
Thon's plan is called the "Mariam Project" named after a rescued baby dugong who became celebrated in Thailand after images of veterinarians embracing and feeding her with milk and seagrass spread across social media.
She died two months ago despite the intensive care, and her demise is said to be due to shock – he was thought to have been chased and attacked by a larger male dugong during mating season, and ingesting plastic waste. A large amount of plastic waste was found in her intestine, which led to gastritis and blood infection.
Dugongs are a species of marine mammal similar to a manatee and can grow to over 3 metres in length. They are listed as a vulnerable species by the International Union for Conservation of Nature and are protected under Thai law.
SOURCE: AP | Thai PBS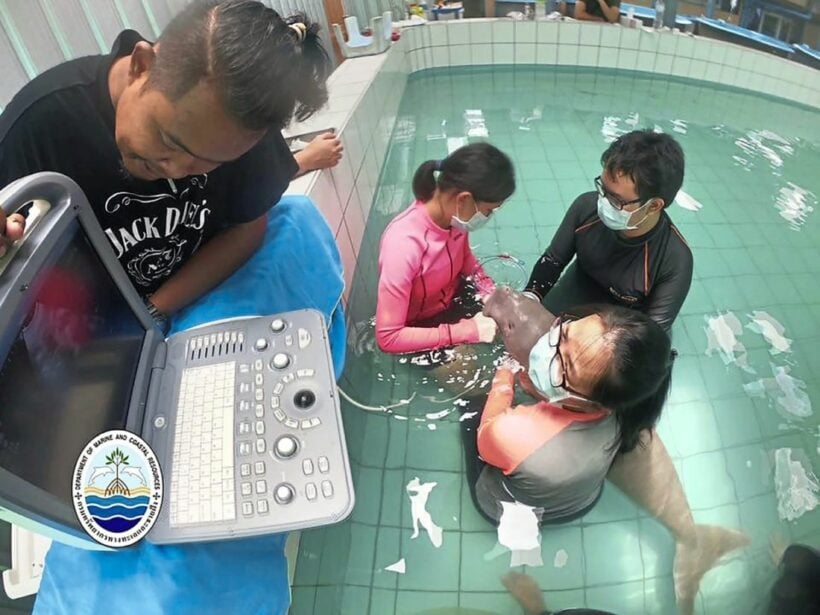 PHOTO: Department of Marine and Coastal Resources
Keep in contact with The Thaiger by following our
Facebook page
.
Never miss out on future posts by
following The Thaiger
.
Camera captures rare footage of tiger at Kanchanaburi national park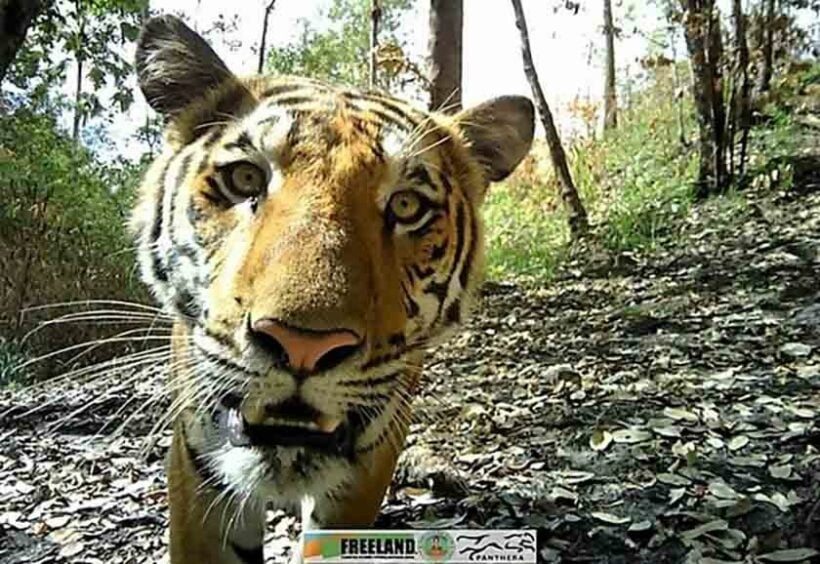 A camera installed by rangers at Khao Laem National Park, in the western province of Kanchanaburi, has captured rare footage of a tiger patrolling the park. The discovery has been confirmed by park chief, Thewin Mesub. "This sighting of a tiger proves that natural resources in Khao Laem are still abundant, and that park rangers have done a great job protecting the forest. For years, our staff have patrolled Khao Laem to prevent illegal hunting and make the area a safe sanctuary for wildlife in Kanchanaburi and connecting provinces." According to a report in Nation Thailand, Khao Laem encompasses approximately […]
No ammonium nitrate stored in Bangkok – BMA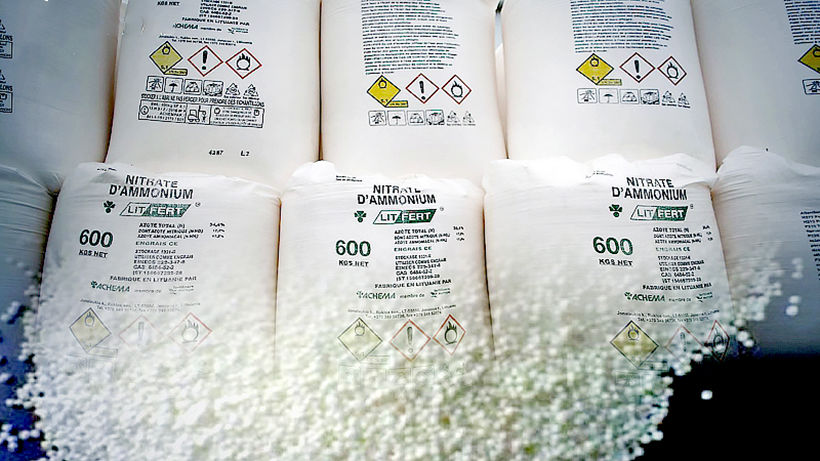 The spokesman for the Bangkok Metropolitan Administration, aka. City Hall, has confirmed that no ammonium nitrate is stored in the capital. His remarks come after Tuesday's devastating explosion of the chemical in Beirut that killed more than 150 and injured over 5,000. Pongsakorn Kwanmuang sent condolences to those affected in the tragic blast and said that no ammonium nitrate is in storage in Bangkok. He said the only things that might explode in the capitol are cooking gas and hazardous chemicals handled by nearly 5,000 operators. Pongsakorn says BMA's Health Department is implementing measures to prevent such explosions. They regularly […]
Samui ferry company facing legal action over environmental impact of capsize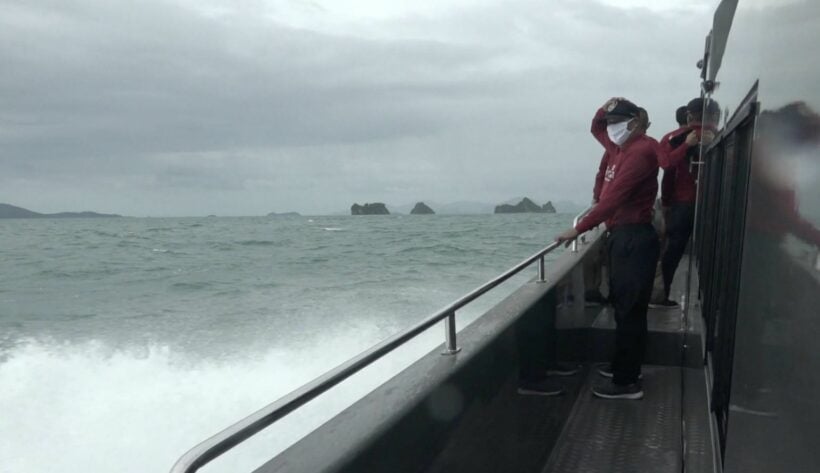 Thailand's Ministry of National Resources and the Environment is threatening to sue the Raja Ferry company as a result of environmental contamination from the capsizing of a ferry off Koh Samui. The cargo ferry sank in rough weather last Saturday night, while attempting to transport rubbish from Samui to the Surat Thani mainland, resulting in dead and missing crew. The Pattaya News reports that around 90 tonnes of garbage ended up in the sea, with the Ministry saying it will survey the damage caused and may sue the ferry company for compensation. The Ministry adds that if found liable, the […]