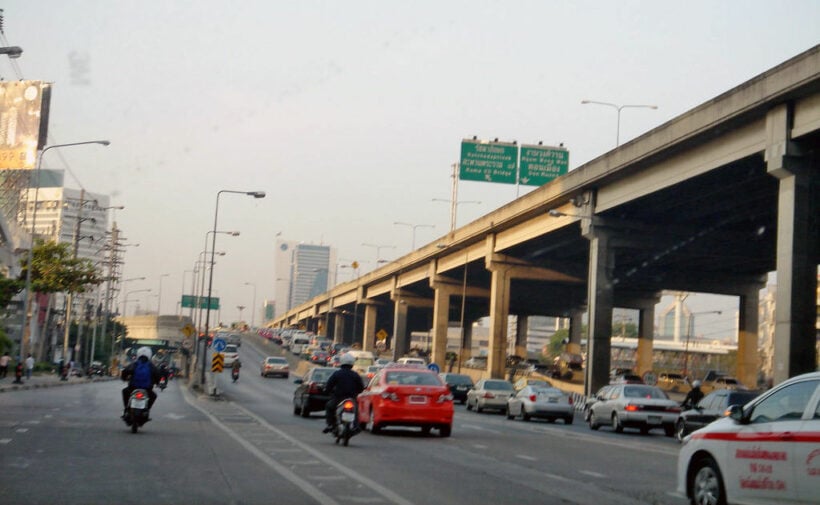 Huh?! I can't hear you!!
Bangkok's Din Daeng Road in Bangkok is noisiest road in the capital, with the average 24 hour noise levels measuring between 72-82 decibels, exceeding the standard level of 70 decibels, according to the Pollution Control Department
Din Daeng is one of the 50 districts of Bangkok, Thailand. Its neighbours, clockwise from north, are Chatuchak, Huai Khwang, Ratchathewi, and Phaya Thai.
The finding is the result of the department's year-long survey of noise levels in areas along Bangkok's roads. Automatic sound level meters were installed in order to assess the noise situation and the local trends in noise pollution.
But the director-general of the PCD Pralong Damrongthai has defended the findings saying that comparing the average noise levels last year with those recorded over the previous ten years shows little change, with areas close to the main roads being the most affected by noise.
In addition to Din Daeng Road, the two other areas with average noise levels exceeding the 70 decibel standard are those along Intharapitak Road in Thonburi and Prachasongkroh Road in Huay Khwang district.
Motorcycles, cars and other vehicles, with modified exhaust pipes, are being blamed as the main source of the noise problem, said Pralong, adding that the department will submit its findings to the relevant authorities.
SOURCE: Thai PBS