Army chief steps into the political fray again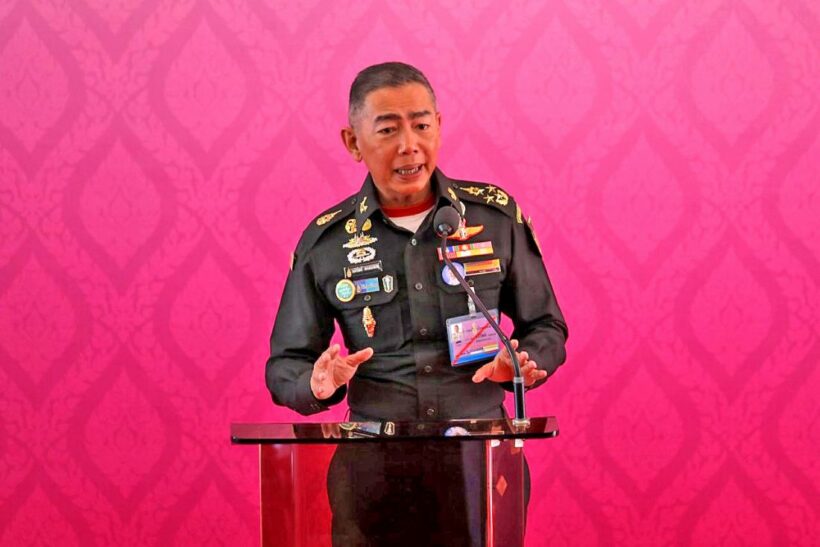 PHOTO: Army chief General Apirat Kongsompong against a snappy hot pink backdrop
by Supalak Ganjanakhundee
Army chief General Apirat Kongsompong's provocative comments against foreign-educated politicians with 'leftist leanings' and activists is a threat to democracy, and could lead to social unrest, violence and even collapse of the regime… warnings from prominent Thai scholars and rights defenders yesterday.
The comments follow another step into the political realm by the Thai Army chief.
"Those who graduated from abroad shouldn't bring extreme leftist ideology to topple the Thai democratic regime with the monarchy as head of state," Apirat said at a press conference held to mark the 112th anniversary of the First Infantry Division."Students, scholars and even government officials, no matter where you graduated from, should bear in mind that democracy needs to be adjusted in line with local culture and norms."

"We are Thai and this is Thai democracy. You have to adapt what you have learned to fit within our country. Thai democracy is the notion of Thais love Thais, and we are united."

Though the Army chief did not mention any group, he was clearly referring to comments posted on social media – a weapon that he admits is more powerful than military hardware – that labelled one political group as a democratic force and the junta as dictator.

The Army chief called on all parties to accept the rules set and enforced by the Election Commission.

"Like a football match, if a team loses, the fans have to accept defeat too," he said.

"The connotation of democracy versus dictatorship is a political discourse created to divide voters," he said implying that a six-party coalition led by Pheu Thai, calling themselves the pro-democracy camp, are competing with the pro-junta Phalang Pracharat Party to form a government.

"Let me ask if the NCPO is a dictator? Is our work over the past five years that of a dictatorship?" asked Apirat, who is also the NCPO secretary-general.

Human Rights Watch's Sunai Phasuk, meanwhile, said military coups and military interference in politics are the biggest threats to Thailand's democracy.

Hence, he said, instead of denouncing people's demand to end military dictatorship, the Army chief should take his troops back to the barracks and end all forms of meddling in politics.

"The right way to ensure stability and reconciliation is to respect differences and peaceful coexistence in society, not repression and prosecution of dissenting voices. That is why the military needs to give power back to the people and return the country to democratic civilian rule," Sunai told The Nation.

Paul Chambers, an expert on military affairs from Naresuan University, said Apirat's comments were clearly directed at the Future Forward Party, as he detests the party because of its anti-military standpoint and political reformist nature.

The Future Forward's secretary-general, Piyabutr Saengkanokkul, who graduated in law from France, is in the hot seat as ultra-rightists are accusing him of championing an anti-monarchist ideology with the intention of toppling the institution of monarchy.

Many have twisted Piyabutr's lecture on the role of monarchy in the justice system, painting the scholar-turned-politician as a threat to the monarchy.

Meanwhile, former Thammasat rector and prominent historian Charnvit Kasetsiri used the Thai proverb "iron loses its strength when it rusts inside" as a metaphor to warn people that sometimes one ends up destroying what they want to preserve.

"The administration of the ancient Ayutthaya kingdom had collapsed from inside long before the Burmese came and toppled it," he warned.

STORY: The Nation
Keep in contact with The Thaiger by following our Facebook page.
Never miss out on future posts by following The Thaiger.
Education minister's wife plans to run for governor of Bangkok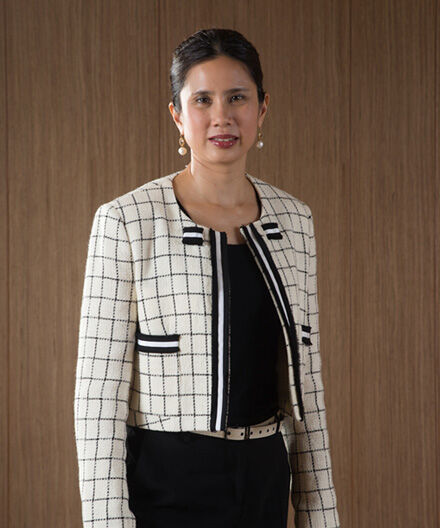 The education minister of Thailand's wife is planning to run for the governor of Bangkok when the city poll is called, in a move that puts her in direct competition with others for the backing of the ruling Palang Pracharath Party.
Nataphol Teepsuwan confirmed on Friday that his wife Taya Teepsuwan, a former core member of the now-defunct Peoples' Democratic Reform Committee, would contest the unscheduled gubernatorial election.
Natapol met briefly with PM Prayut, with some speculating that the Government House meeting was centred around his wife's future political career. But Natapol denied that was the focus of the meeting.
Her decision to run could be problematic as Bangkok governor Aswin Kwanmuang or former police chief Chakthip Chaijinda are expected to run under the Palang Pracharath banner. Both of those candidates were close to the party back when PM Prayut was the junta leader.
Chakthip has given signs of his intentions to run as he set up a Facebook page this month, while Aswin has not officially made up his mind whether to run or stand aside for the former national police chief.
But Natapol says his wife, who is a former deputy Bangkok governor, plans to a run as an independent if she is passed over by Palang Pracharath. The education minister said he had informed party leader Prawit Wongsuwon of his wife's intention.
Taya is the youngest child and only daughter of the late business tycoon Chalermbhand and Khunying Sasima Srivikorn. Along with her husband, she co-founded the Rugby International School in Chonburi.
Taya was also the managing director of Srivikorn School and holds a Bachelor's Degree in Economics from Thailand's Chulalongkorn University as well as a Master's Degree in Business Administration from the Sasin Graduate Institute of Business Administration at Chulalongkorn University. She also has a Master's in Analysis, Design and Management of Information Systems from The London School of Economics & Political Science.
SOURCE: Bangkok Post
Keep in contact with The Thaiger by following our Facebook page.
Never miss out on future posts by following The Thaiger.
Voting starts in Thailand's provinces, excluding Bangkok, alcohol ban in place until 6pm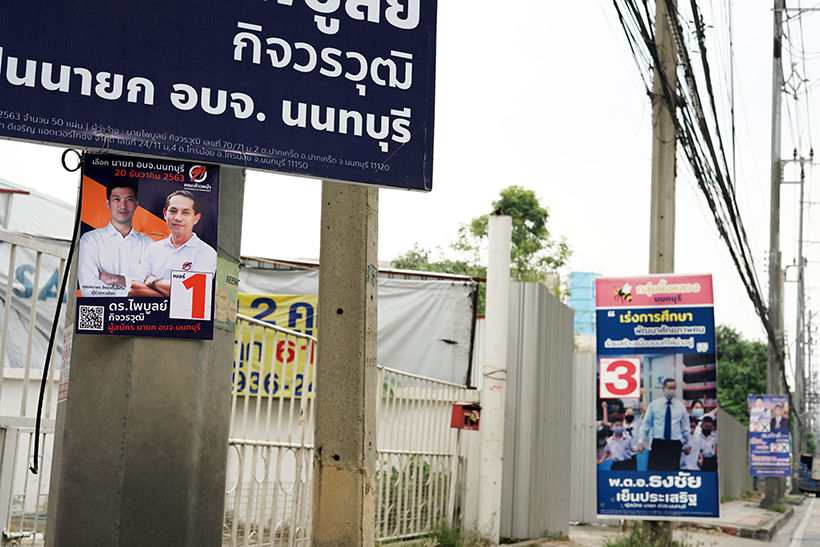 Thailand goes to the polls today for the first time in 6 years for provincial elections. The last time was in 2014, just before the latest military coup seized power from the Yingluck Shinawatra government in May 2014. An election for Thailand's central government was held in March 2019.
The elections taking place today are for the provincial administrative organisation chiefs as well as council members for the provincial administrative organisations. Pattaya and Bangkok, both considered special administrative zones, will have similar local elections sometime next year according to the Thai Election Commission (other parts of Chon Buri still have to vote today).
An alcohol sales and distribution ban is still in place in all other provinces in Thailand. It started at 6pm last night and will last until 6pm this evening, after the polls close.
Voting Thais have been told they must wear a face mask when they go to place their vote today.
A provincial administrative chief is the elected official for province management who works in conjunction with the Provincial Governor, a government appointment.
SOURCE: Pattaya News
Keep in contact with The Thaiger by following our Facebook page.
Never miss out on future posts by following The Thaiger.
US federal judge shoots down President Trump's attempt to block Pennsylvania vote certification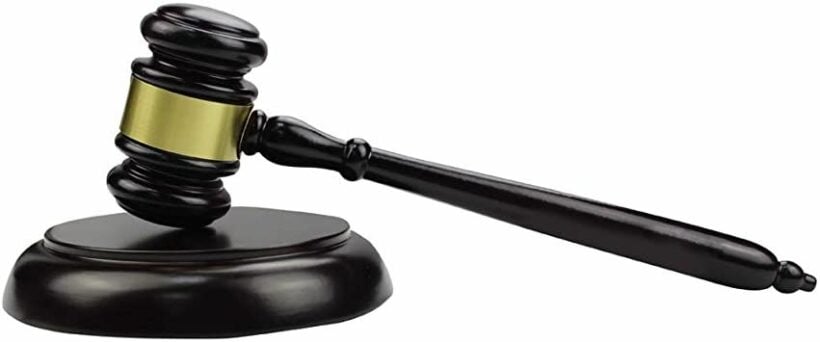 A US federal judge has shot down US President Trump's campaign team's attempt to block the certification of votes in the state of Pennsylvania. The judge issued the order that also refuted claims of widespread irregularities for mail-in ballots. The news comes after President Trump has refused to concede the election despite other leaders worldwide already recognising Joe Biden, a democrat, as the president-elect.
Pennsylvania may have been Mr. Trump's final hope for arguing against the election results, as the state holds 20 electoral votes. In an attempt to bring the issue into court, Trump's personal attorney, Rudy Giuliani, made an appearance in the court, for the first time in decades, to argue the case.
But the US District Court Judge Matthew Brann wasn't having it. In his order, he detailed Trump's request for the court to disenfranchise almost 7 million votes. Judge Brann ruled that Pennsylvania officials indeed could certify the election results by showing that Mr. Biden had won the state by 80,000 votes. He further noted that the Trump campaign team presented strained legal arguments "without merit and speculative accusations … unsupported by evidence".
"One might expect that when seeking such a startling outcome, a plaintiff would come formidably armed with compelling legal arguments and factual proof of rampant corruption, so much that the court would have no option but to stop the certification even though it would impact so many people. That has not happened."
Despite Pennsylvania's strong number of votes in the electoral college, Donald Trump still would have needed to win the other lawsuits that he had filed, where his campaign team also asked to delay certification of votes. Following suit, however, most of the courts rejected the lawsuits, citing the need for proof that fraud could have occurred.
Giuliani and a Trump campaign lawyer are holding fort by noting that they welcomed the dismissal as they could appeal to the US Supreme Court faster, where Trump has continuously claimed that he has sympathetic justices. Senator Pat Toomey, a Pennsylvania Republican who helped place Judge Brann on the bench, said the ruling showed Trump had exhausted all possible legal avenues in the state and went on to congratulate Biden on his victory.
"Brann is a longtime conservative Republican whom I know to be a fair and unbiased jurist."
Giuliani, a former federal prosecutor and New York mayor, didn't appear to be much of a help in the court after he seemingly confused the meaning of "opacity", provoked an opposing lawyer, and seemed unaware of the Pennsylvania election code when he said it was illegal for counties to help people vote. Trump's attorneys also teamed up by saying that the U.S. Constitution's guarantee of equal protection under the law was violated when Pennsylvania counties took different approaches to notifying voters before the election about technical problems with their submitted mail-in ballots.
The judge dismissed the argument entirely, and Mark Aronchick, an opposing lawyer, addressed Giuliani directly about the Pennsylvania election code
Pennsylvania Attorney General Josh Shapiro, a Democrat, tweeted shortly after Brann's ruling that "another one bites the dust."
"These claims were meritless from the start and for an audience of one," Shapiro said in a statement. "The will of the people will prevail. These baseless lawsuits need to end."
SOURCE: Associate Press
Keep in contact with The Thaiger by following our Facebook page.
Never miss out on future posts by following The Thaiger.