Ministry of Finance proposes extension to shopping stimulus scheme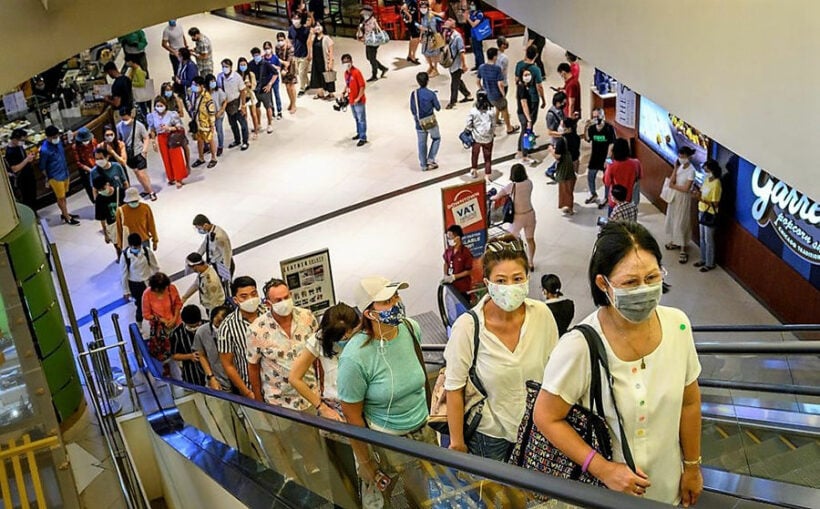 The Ministry of Finance is proposing to get Thais to shop the country out of recession. They've proposed an extension to the shopping co-payment scheme, Khon La Khrueng (Let's Go Halves), first introduced last month. The scheme aims to encourage spending by offering Thai shoppers discounts of up to 150 baht a day at participating stores, to a maximum of 3,000 baht per person for the duration of the campaign.
Supak Chaiyawan from the Ministry of Finance says a proposal to extend the scheme will be submitted to the Centre for Economic Situation Administration for approval next week. The hope is that people will still be able to avail of discounted prices over the New Year holidays.
The campaign started on October 23 and is currently due to expire on December 31, with participating stores refunded by the government, who transfer payments through Thung Ngern app.
Supak says she hopes to announce details of the extended scheme next week, pending CESA approval.
"This week we have opened registration for an additional 720,000 participants to fill the 10 million people target in the first phase, after some who had previously registered forfeited their rights by not spending within the 14 days. Those who could not register in time are advised to wait for the second phase. Details should be announced next week."
She adds that another stimulus scheme is in the works, this time hoping to benefit those who hold state welfare cards.
"This project will serve as economic stimulus to low-income earners, which would complement the Khon La Khrueng campaign that is aimed at middle-income earners."
SOURCE: Nation Thailand
Want more from the Thaiger family?
📱 Download our app on Android or iOS for instant updates on your mobile
📧 Subscribe to our daily email newsletter
👍 Like/Follow us on Facebook
🔔 Subscribe to or Join our YouTube channel for daily video updates
Market down as good US economy drives interest rate fears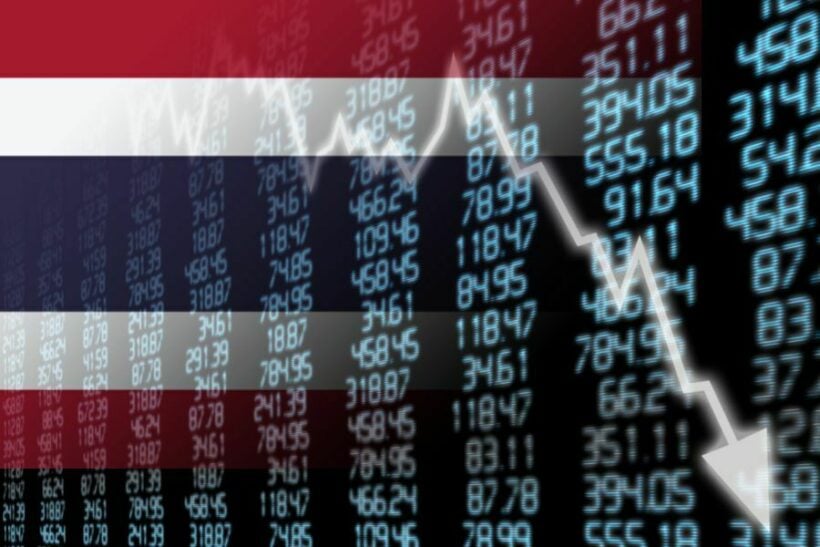 After US inflation exceeded targets and increased 4%, global stock markets including Thailand plummeted yesterday with fears of rising interest rates. Almost 144 billion baht was traded yesterday with the market at one point diving down 70 points in the late afternoon before recovering to a 23.72 point loss, closing at 1548.13.
2% is a high rate of inflation so the big numbers sparked fears that the US Federal Reserve will reduce quantitative easing and increase interest rate which decreases the market's liquidity. The US economy is surging with the Consumer Price Index up 4.2% over last year.
The balancing out of the economy will likely push risky prospects like the stock market down while driving up commodity prices like energy and oil. This may hurt the Stock Exchange of Thailand in the short run, but will likely have long-term positive effects as the SET has a large number of energy stocks that will benefit from the market's change.
Some long-term investors in Thailand fear quantitative easing and the market's tightening because it drives away foreign investors which in the past made up 30% of the Thai market. But now foreigners only account for 20% so the negative effect should be much less. However, in the normal inflation range of 1 to 3%, the stock market should have a price-to-earnings ratio of 20 and some experts have downgraded it to 18 now.
Eyeing the US, some experts predict that even accelerated quantitative easing won't come into effect until the end of the year and interest rates probably won't rise significantly within the next 2 years. Watching the continued effect of the Covid-19 pandemic and US unemployment figures will be key indicators driving the global market up or down.
Even with the stock market down in Thailand, there's still some good news as Thai corporations listed on the SET expected to cross the 200 billion baht profit threshold this week, after reporting 180 billion baht in the first quarter of the year, with 55% of the market recording a profit.
SOURCE: Bangkok Post
Want more from the Thaiger family?
📱 Download our app on Android or iOS for instant updates on your mobile
📧 Subscribe to our daily email newsletter
👍 Like/Follow us on Facebook
🔔 Subscribe to or Join our YouTube channel for daily video updates
Bank of Thailand announcing 3rd phase case-by-case debt aid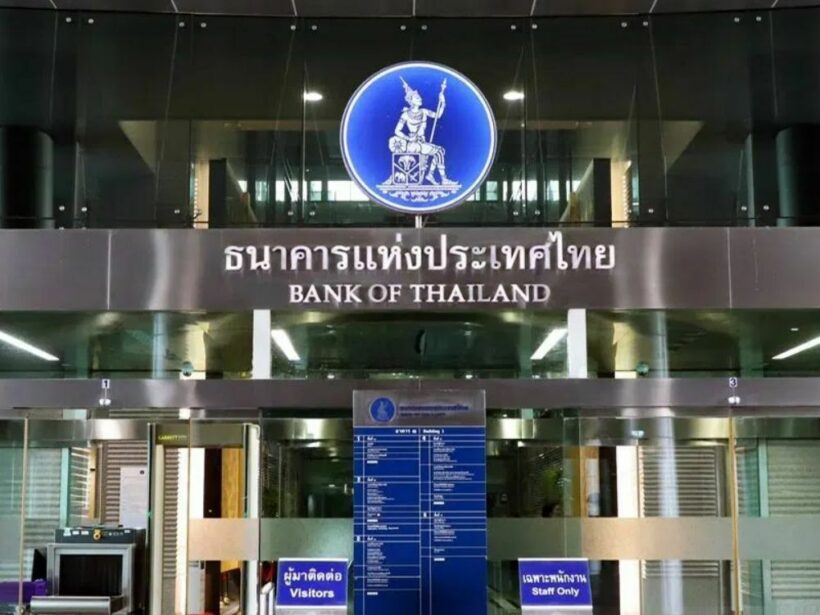 Today the Bank of Thailand will announce the third phase of their plan to reduce debt strain on people affected by the third wave of Covid-19. The phase is part of a continued effort to help individual borrowers cope with their debts by implementing restructuring measures. Financial aid is planned to be given to those in need after evaluation on a case-by-case basis, according to the Deputy Governor for Financial Institutions Stability.
The Bank of Thailand is considering the many different ways that people's debt has been affected by Covid-19 in Thailand. The third wave that started in early April has been spreading exponentially more than any of the previous 2 waves of the Coronavirus, delaying any economic growth or eased reopenings. With much worse outbreaks, many retail operators that had taken loans found themselves unable to repay their debts. Covid-19's economic stranglehold on Thailand has shuttered businesses and lowered people's incomes.
The decision was made to not implement blanket measures but rather address the variety of situations borrowers may be in. The bank had recently approved amended soft loans and asset warehousing schemes and had offered over 3,000 borrowers an average of 2.1 million baht each, investing 6.21 billion baht into the programme. Previous measures included a debt moratorium, which has now expired for most borrowers, meaning that they have restarted their loan repayments.
There have been rumours that the third phase of the Bank of Thailand debt restructuring would include a " debt haircut" plan, a term for revaluing assets factoring in the risk of a decrease in value and possible liquidation. That plan would essentially recalculate the value of the assets of the borrowers and lower the loan amount as a result.
Bank of Thailand officials declined to comment on debt haircuts while other banks indicated they would not agree to such cuts claiming borrowers need to be financially disciplined and a reduction on their debt would lead to a moral decline. They said that their default rate was reasonably low and they believe sustainable growth will only be achieved if both the borrower and the lender remain financially disciplined.
SOURCE: Bangkok Post
Want more from the Thaiger family?
📱 Download our app on Android or iOS for instant updates on your mobile
📧 Subscribe to our daily email newsletter
👍 Like/Follow us on Facebook
🔔 Subscribe to or Join our YouTube channel for daily video updates
Lungtoo, A PM Prayut-themed Thai meme crypto, debuts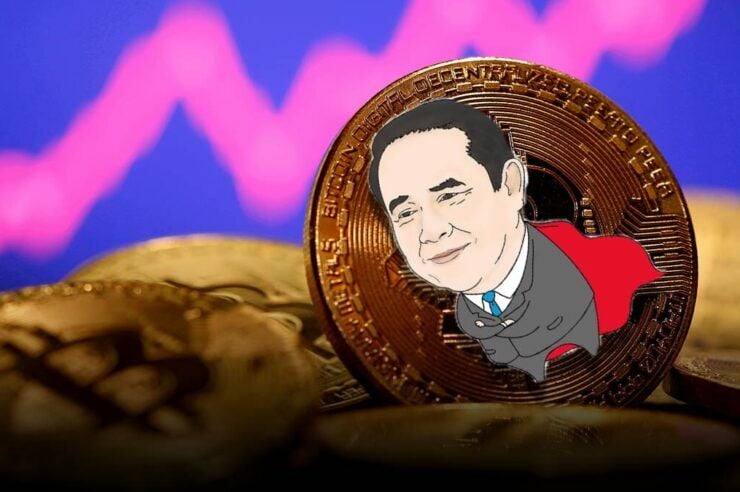 For those looking to get into the cryptocurrency craze in the shadiest way possible while also offending the Thai government, the perfect option now exists. Say hello to Lungtoo, the newest meme crypto be making its way through the Thai blockchain community. The name is pronounced like the Thai translation of Uncle Tuu, the affectionate nickname given to PM Prayut Chan-o-cha by his supporters. The cryptocurrency was launched on Monday, perhaps as a response to Elon Musk's Saturday Night Live appearance during which Dogecoin, the crypto he has supported, plummeted.
The website for Lungtoo features artwork from anonymous political cartoonist Kai Maew who claimed he had no involvement and had not given permission for his art to be used. The site is targeting Thai youth that have been protesting Thailand's current government and the digital currency claims to be donating profits to Siriraj and Phramongkutklao hospitals. The crypto was created completely anonymously and the website was offline today.
Much of the cryptocurrency and its website seems to have used the Binance Smart Chain service the launch a knockoff of another cryptocurrency, Dogemoon. The website and all associated information and press releases seem to be cobbled together from Dogemoon's website and other crypto sources. The Lungtoo website was registered anonymously but it was confirmed to be set up in Victoria, Australia.
939 crypto investors had purchased the original Lungtoo coins before a red-flag-raising back-end switch changed the contract account where the coins originated. 40 people have purchased the new coins and the crypto creators announced later that people could exchange old coins for new coins. They claimed the accounts were switched because their original didn't meet the regulations for some crypto exchange platforms.
Experts say this shady change, and other setup vulnerabilities, make the coin a humorous meme but a risky and easily exploited investment.
SOURCE: Coconuts
Want more from the Thaiger family?
📱 Download our app on Android or iOS for instant updates on your mobile
📧 Subscribe to our daily email newsletter
👍 Like/Follow us on Facebook
🔔 Subscribe to or Join our YouTube channel for daily video updates