Korat restauranteur will change your perception of airline food

An entrepreneur in Isaan's Nakhon Ratchasima province is transforming an old Airbus A330 jetliner (formerly flying with Thai Airways) into a restaurant, hoping his new business will take off after months of being 'grounded' by lockdown restrictions enforced by the Thai government. 33 year old Sirikorn Phimparat, manager of Airways Land, says the aircraft is now being refurbished as a tourist attraction and unique, quirky dining option.
In the cabin, diners will find the atmosphere of air travel meticulously recreated, down to the waitresses dressed as flight attendants. But he promises the airline food will be seriously upgraded when the restaurant opens later this year.
But it's not just a humongous plane that will attract customers. The new adventure park will also allow visitors to trot, canter or gallop straight into another fantasy world. Airways Land will also take them to the land of cowboys, Thai style. The themed attraction is scheduled to open at the end of this year.
SOURCE: Nation Thailand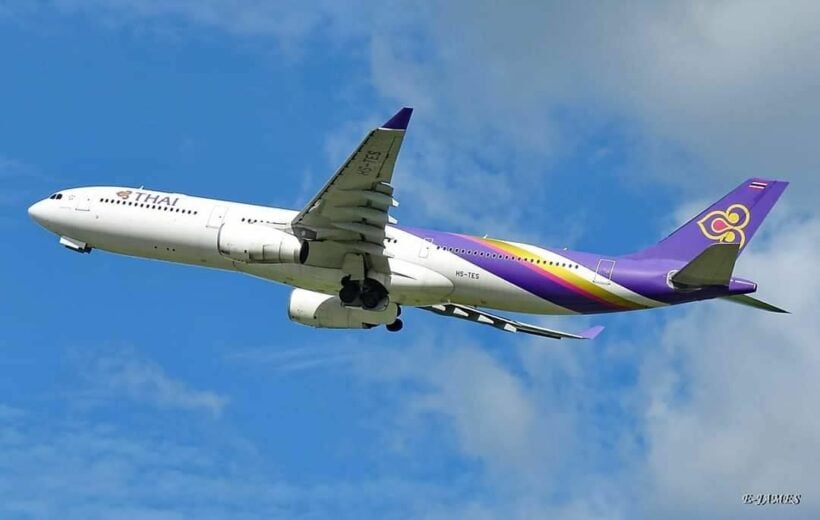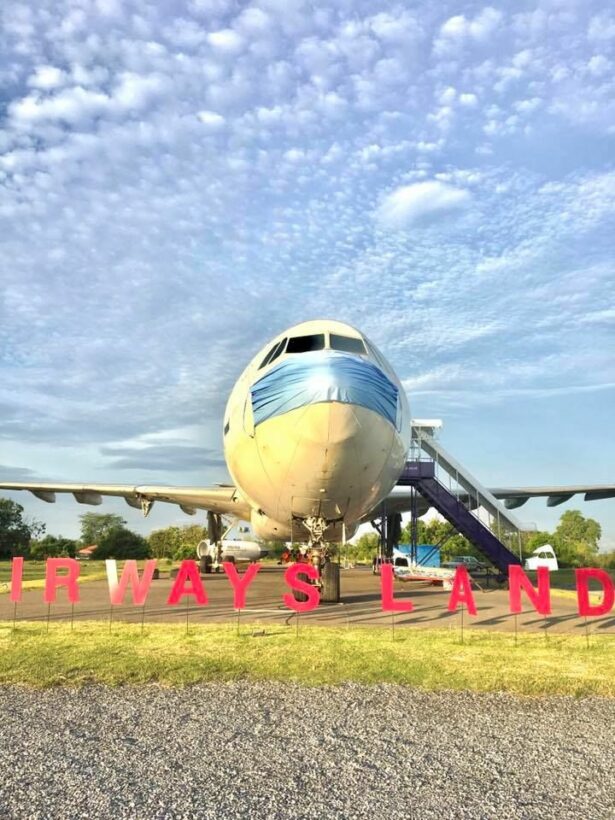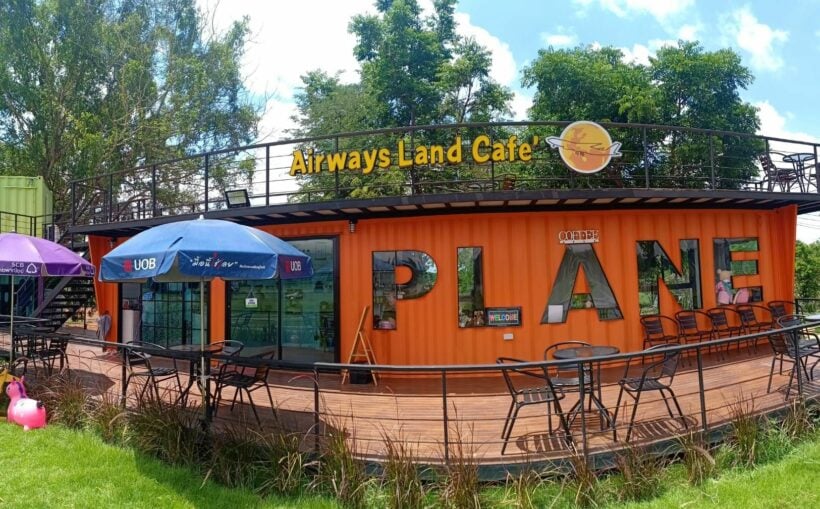 Some more photos of the park and the original Thai Airways plane that has been decommissioned – Facebook/Airways Land
Keep in contact with The Thaiger by following our
Facebook page
.
Poll shows most Thais still oppose foreign arrivals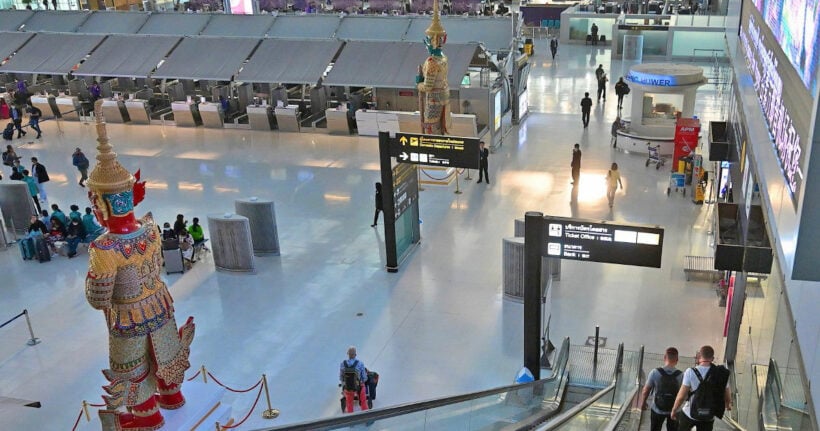 A recent survey carried out by the National Institute of Development Administration, or Nida Poll, shows that a majority of Thais still oppose opening the country to foreigners, even if they're not infected with Covid-19, saying the global coronavirus situation is still very serious. The poll was conducted on July 6-8 on 1,251 people aged 18 and over, of various education levels and occupations throughout the country. A "medical and wellness" program would open the country to foreigners who test negative for Covid-19 to receive medical treatment. They would undergo a mandatory 14 day quarantine before being allowed to return […]
Koh Lan to get "neo" branding to attract tourists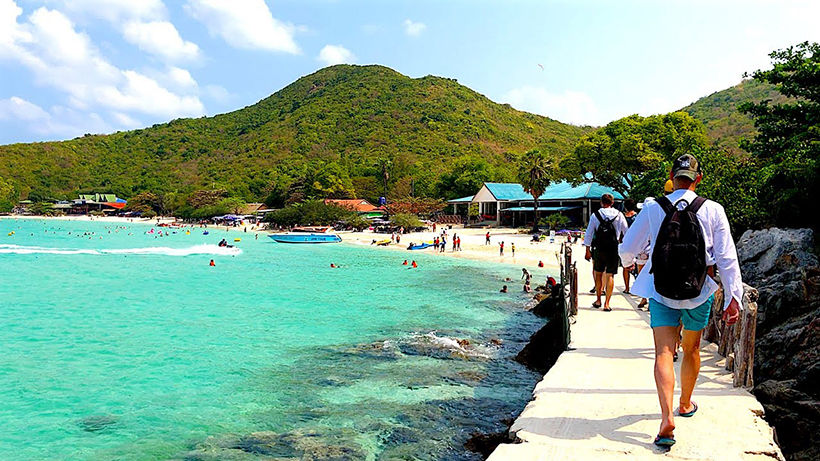 The popular resort island of Koh Lan, about 8 kilometres off the Pattaya coast in the Gulf of Thailand, will become "Neo Koh Lan", as Pattaya is being upgraded as a tourism and investment hub under the Thai government's poster economic project, the Eastern Economic Corridor (EEC) scheme. Pattaya's mayor says the island, along with Koh Sichang (north of Koh Lan) in Chon Buri and Koh Samet in Rayong, will be promoted as destinations for "quality tourism" under the Neo Koh Lan plan. "Neo Koh Lan plan will be modelled on the Neo Pattaya plan, which focuses on 5 key areas… […]
Travel bubbles may be postponed "indefinitely"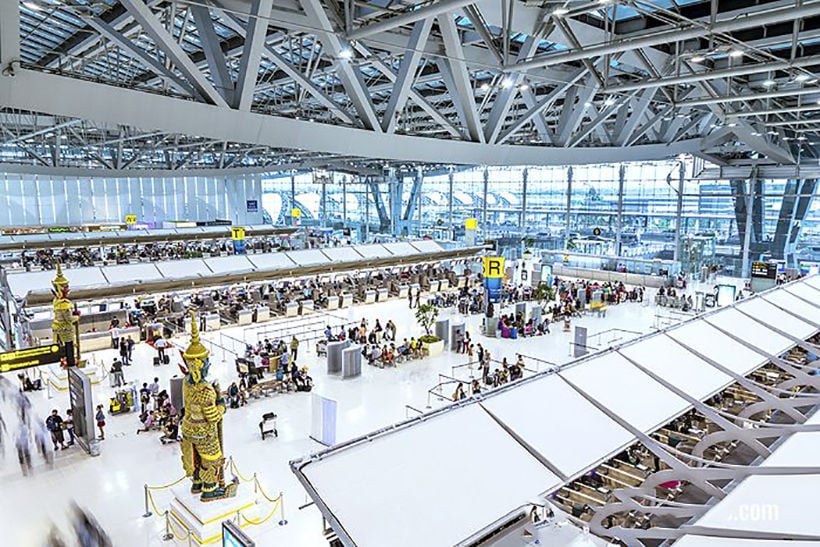 The Civil Aviation Authority of Thailand now says the proposed "travel bubble" scheme, which could have allowed limited numbers of tourist arrivals from designated "low risk" countries, may have to be "postponed indefinitely", after its 3 target partners – China, Japan and South Korea – experienced new outbreaks of Covid-19. On Tuesday, the CAAT's director-general told reporters he expected Thailand to start exchanging tourists in August with countries that had controlled their coronavirus epidemics as Thailand has. But while negotiations have begun, new outbreaks in Beijing, Tokyo and outside Seoul now mean "we probably will have to postpone indefinitely." He […]