Finance Ministry mulls stimulus packages to boost property sector, consumption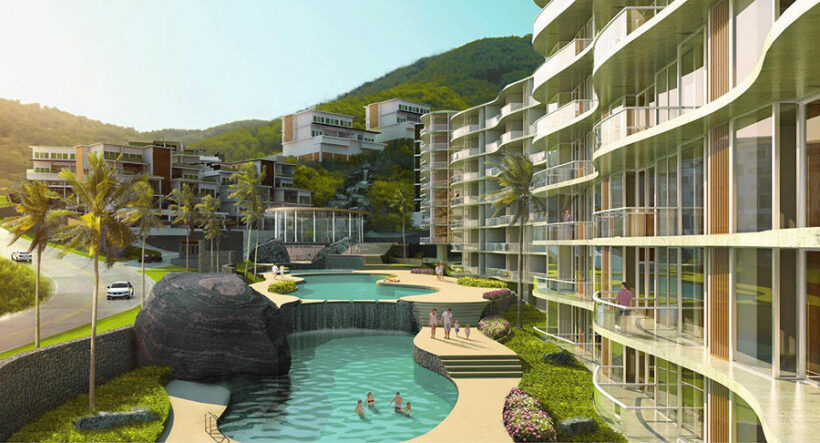 The new permanent secretary at the Finance Ministry, Krisada Chinavicharana, says officials are considering additional stimulus measures to support Thailand's property sector and to further boost consumer spending. Krisada says he plans to meet with senior officials to debate more ways to get the economy going again, as the impact of the Covid-19 pandemic continues to make itself felt. He says there are some signs of recovery, with August showing more encouraging economic activity than that of July.
A report in Nation Thailand says the Finance Ministry is now looking at ways to support the country's property sector. Krisada says high-rise developments, such as condo projects, are particularly suffering, as supply outstrips demand.
The ministry is also considering a reboot of the successful "Eat, Shop, Spend" campaign rolled out twice already this year, aimed at boosting consumption for Thai citizens. The scheme provided shoppers with a subsidy on travel, dining out, and consumer items.
Thailand's economy is expected to shrink by nearly 10% this year, due to the significant hit taken by its 2 key drivers, exports and the tourism sector.
SOURCE: Nation Thailand
Keep in contact with The Thaiger by following our
Facebook page
.
Never miss out on future posts by
following The Thaiger
.
"Protests could affect the economy" – Bank of Thailand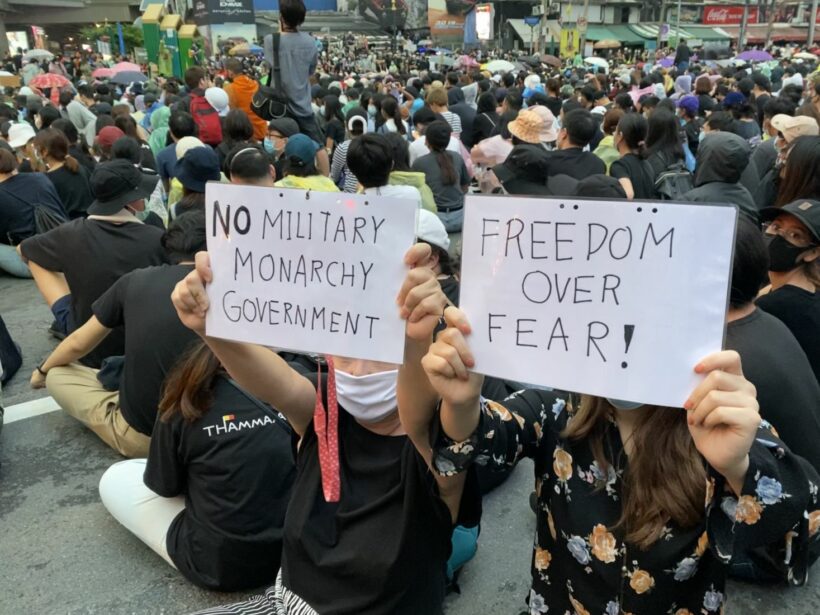 The ongoing political protests could have a negative impact on Thailand's already crippled economy by weakening domestic consumption and tourism even more, according to the Bank of Thailand. The bank's newly appointed governor Settaput Suthiwart-Narueput, who started this month, says they need to keep a close watch on the situation.
"Basically, the political factor is one of the uncertainties… It could affect the economy, particularly consumer confidence and tourism. The central bank has been monitoring the situation closely especially how all the parties concerned handle the protests."
The halt of foreign tourist arrivals over the past 7 months have heavily impacted the economy. Thailand lost 1.6 trillion baht, or 10% of the GDP. Around 40 million foreign tourists visited Thailand last year while this year is only expected to have a total of 6.7 million. The bank's governor says it's going to take some time for the economy to recover.
"It will take at least 2 years for the economy to return to pre-pandemic levels… From now on, the economy is likely to see a continuous contraction on a quarterly basis. It is expected to begin to show a positive growth rate in the second rate in the second quarter of 2021 and be back to normal growth in the third quarter of 2022."
President of the Tourism Council of Thailand Chairat Tirrattanajarasporn also says the continuing pro-democracy protests could negatively impact the tourism industry and is urging government officials to engage in dialogue with the protesters. He also says that people tend to save their money during protest movements rather than spending it on trips.
Those interested in travelling to Thailand on the Special Tourist Visa are not concerned with the political climate and ongoing protests, according to Tourism Authority of Thailand governor Yuthasak Supasorn.
"It is too early to assess the impact on tourism as mass gatherings have occurred recently and there has been no violence."
While monitoring the protests and the potential effect they have on the economy, the governor says the Bank of Thailand will also tackle the debt crisis. Debt relief measures, put in place by the bank to aid businesses battered by the pandemic, are lifting this month. The bank is now working on debt solutions.
SOURCE: Bangkok Post
Catch up with the latest daily "Thailand News Today" here on The Thaiger.
Keep in contact with The Thaiger by following our
Facebook page
.
Never miss out on future posts by
following The Thaiger
.
Up to 5,900 jobs to go as Hong Kong carrier Cathay Dragon shuts down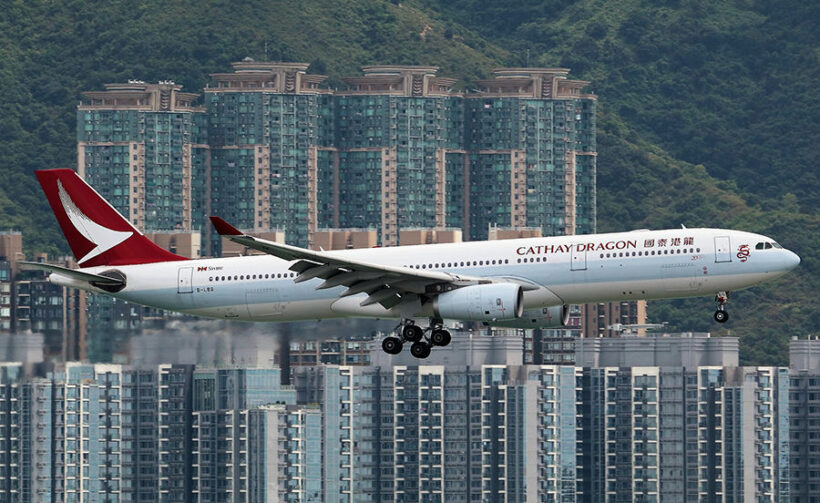 Hong Kong airline Cathay Pacific is set to close its subsidiary, Cathay Dragon, with the loss of up to 5,900 jobs. The carrier, that used to be called Dragon Air before being absorbed by Cathay, has become yet another casualty of the Covid-19 pandemic that has decimated the aviation business.
The Bangkok Post reports that 5,300 jobs are expected to go in the airline's Hong Kong base, with a further 600 axed overseas, accounting for 17% of Cathay's total workforce. Cathay Dragon primarily operated short-haul routes within Asia, including direct flights from Hong Kong to Bangkok and Phuket.
Cathay Pacific bosses have hammered out a HK$2.2 billion restructuring plan that involves thousands of job cuts, pilots and cabin crew having to sign cheaper contracts, and total closure of its subsidiary carrier. The South China Morning Post describes the plan as, "life or death", reporting cuts to a total of 8,500 jobs across the group. The parent airline is understood to be applying for approval to absorb Cathay Dragon's routes into the Cathay Pacific network, as well as that of its low-cost carrier, HK Express.
Cathay Pacific CEO, Augustus Tang, says the restructuring plan is essential to Cathay's future survival as the effects of the Covid-19 pandemic show no sign of abating.
"The global pandemic continues to have a devastating impact on aviation and the hard truth is we must fundamentally restructure the Group to survive. We have to do this to protect as many jobs as possible and meet our responsibilities to the Hong Kong aviation hub and our customers."
SOURCE: Bangkok Post| South China Morning Post
Keep in contact with The Thaiger by following our
Facebook page
.
Never miss out on future posts by
following The Thaiger
.
Phuket tax revenue plummets during pandemic – VIDEO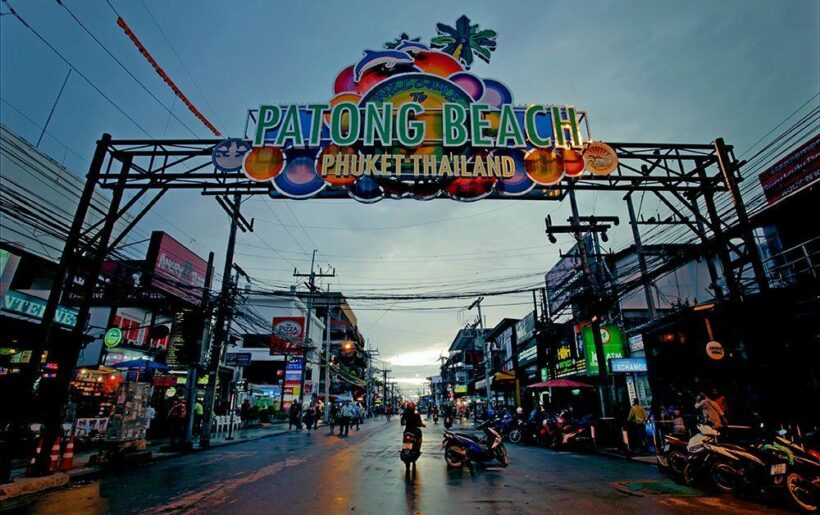 The Covid-19 pandemic led has tax revenue in Phuket to be cut in half. Border closures, banning international tourists, has caused the tax revenue for the popular island destination to plummet. From January to August, total tax receipts year on year fell by more than 46%, according to data from the Phuket Area Revenue Office, obtained by The Phuket News.
In January, while the virus was still concentrated in China, Phuket's tax revenue year on year increased by 5.38%, rising from 1.03 billion baht to 1.09 billion baht. As the coronavirus spread, by the end of the month, tax revenues fell by 5.22%, going down to 1.03 billion baht.
The numbers plunged even more when the outbreak spread over the world and Thailand closed its borders, banning international tourists. In March, when the Covid-19 outbreak was declared a pandemic by the World Health Organisation, Phuket's tax revenues fell by 42.31%, going down from 1.13 billion baht to 797 million baht. The next month, they drastically dropped 296.86%, going down from 1.24 billion baht to 313 million baht.
Tax revenue continued to drop…
May – year on year decrease by 175%, dropping from 1.36 billion baht to 495 million baht.
June – year on year decrease by 210%, dropping from 1.72 billion baht to 555 million baht.
July – year on year decrease by 104%, dropping from 861 million baht to 422 million baht.
There was a year on year increase in April, going up 38.5% from 1.12 billion baht to 1.81 billion baht, but The Phuket News notes that this increase was because the deadline for filing tax returns was postponed as a relief from financial trouble brought on by the pandemic.
Tax receipts dropped year on year from January through August…
Personal income tax receipts fell by 40.8%.
Corporate income tax fell by 68.9%.
VAT receipts fell by 32.5%.
Special business tax receipts fell by 77.4%.
Revenue stamp receipts fell by 44.4%.
Tax revenues categorised as "others" fell by 72.8%.
SOURCE: Phuket News
Catch up with the latest daily "Thailand News Today" here on The Thaiger.
Keep in contact with The Thaiger by following our
Facebook page
.
Never miss out on future posts by
following The Thaiger
.