Finance Ministry mulls stimulus packages to boost property sector, consumption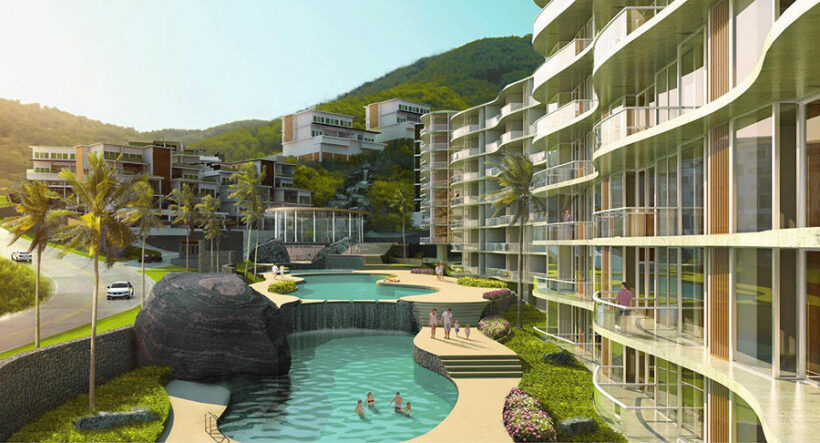 The new permanent secretary at the Finance Ministry, Krisada Chinavicharana, says officials are considering additional stimulus measures to support Thailand's property sector and to further boost consumer spending. Krisada says he plans to meet with senior officials to debate more ways to get the economy going again, as the impact of the Covid-19 pandemic continues to make itself felt. He says there are some signs of recovery, with August showing more encouraging economic activity than that of July.
A report in Nation Thailand says the Finance Ministry is now looking at ways to support the country's property sector. Krisada says high-rise developments, such as condo projects, are particularly suffering, as supply outstrips demand.
The ministry is also considering a reboot of the successful "Eat, Shop, Spend" campaign rolled out twice already this year, aimed at boosting consumption for Thai citizens. The scheme provided shoppers with a subsidy on travel, dining out, and consumer items.
Thailand's economy is expected to shrink by nearly 10% this year, due to the significant hit taken by its 2 key drivers, exports and the tourism sector.
SOURCE: Nation Thailand
Want more from the Thaiger family?
📱 Download our app on Android or iOS for instant updates on your mobile
📧 Subscribe to our daily email newsletter
👍 Like/Follow us on Facebook
🔔 Subscribe to or Join our YouTube channel for daily video updates
GDP forecast dropped to 1-2% with best, middle and worst case scenarios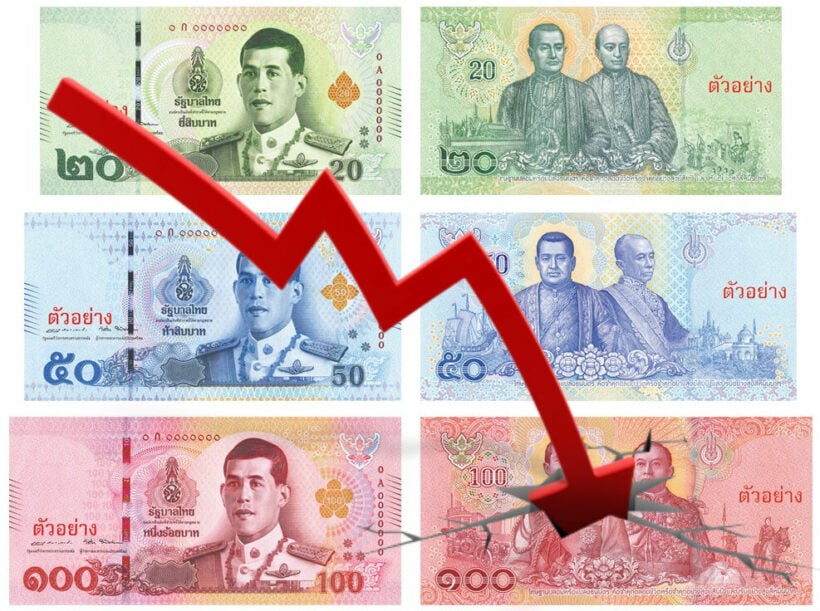 Mass vaccination will be the key stop the slump in economic growth after the Bank of Thailand revised their 2021 GDP forecast to between 1 – 2%. They had previously estimated a 3% growth in the gross domestic product but are now creating tiered predictions of a base level, worse situation, and a worst-case scenario, according to the Bank of Thailand's Monetary Policy Committee.
The base GDP forecast, which you could call a best-case scenario, expects a 2% growth predicated on some rosy numbers like foreign tourism growing to 1.2 million people and unemployment staying around 2.7 million. It also operates on the assumption that Thailand reaches 100 million vaccines distributed by the end of the year which would allow herd immunity by the beginning of 2022.
The middle ground prediction is a 1.5% GDP growth if 64.6 million vaccines are administered, delaying herd immunity to the third quarter of 2022. It also allows for unemployment to grow by another 100,000 people, and tourism to reach only 1 million foreign visitors. If we don't get this tourism growth and unemployment and underemployment expands to 2.9 million or above, and we distribute less than 64.4 million jabs, the worst-case scenario would be only a 1% GDP growth and herd immunity not being possible until the end of 2022 at the earliest.
The worst-case scenario would be a 5.7% drop in the GDP this year, a loss of 890 billion baht. The middle ground forecast would cost about 460 billion Baht, about a 3% drop in Thailand GDP.
The BOT had originally forecast stronger GDP growth but reduced from 3.2% to 3% before dropping their predictions to the 1% to 2% figure. With the devastating effect of the third wave of Covid-19 being much more far-reaching than originally expected, this new prediction was released now instead of when it was scheduled in June. They did state that government economic stimulus packages could still have a positive effect and allow the economy to grow 3 to 5.7%, assuming mass vaccination goes into effect quickly.
The tourism sector and small-to-medium-sized enterprises would be the most affected by the delays in vaccination. The Monetary Policy Committee stressed that the economy hinges on the speedy importing and administering of vaccines. Faster vaccination will prevent mutations, new strains, and new outbreaks, as well as allowing international borders to fully reopen more quickly and more successfully. They stress that government efforts to support the economy must continue as the government has recently announced they will extend cash stimulus programs and allot money to more low-income assistance.
SOURCE: Bangkok Post
Want more from the Thaiger family?
📱 Download our app on Android or iOS for instant updates on your mobile
📧 Subscribe to our daily email newsletter
👍 Like/Follow us on Facebook
🔔 Subscribe to or Join our YouTube channel for daily video updates
225 billion baht Covid-19 stimulus package gets initial approval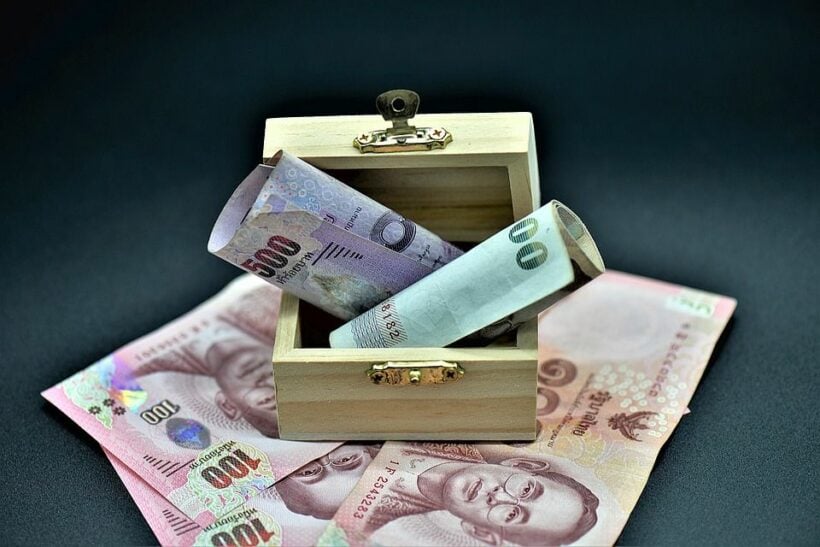 Thailand's cabinet gave initial approval today for a stimulus package of 225 billion baht to provide low-income groups relief from the devastating third wave of Covid-19. The plan to invest nearly a quarter of a trillion baht into financial stimulation measures passed its initial stage today and will be reviewed and voted on within the next few weeks according to PM Prayut Chan-o-cha.
The package would include a 1-month extension of 2 programs that provide cash to those most in need. The cost of this extension is about 85.5 billion baht. The proposal also includes spending for co-payment and e-voucher programs and additional cash offerings to card-holding welfare recipients and other special groups. The investment of 140 billion for those programs is expected to be a stimulus for domestic consumption according to government officials.
The third wave of Covid-19 has seen drastically more infections, hospitalisations, and death than the first two waves in Thailand. Covid-19 infections and deaths more than doubled since the beginning of last month. This, in addition to a painfully slow vaccination rollout, leaves the original date of July 1st to begin no-quarantine reopenings in select tourist sandbox areas of Thailand in doubt. For a country heavily reliant on tourism this delay spells economic disaster. People need stimulus aid to cope with Covid-19 and the business and travel sectors have seen several control measures implemented.
Among the steps being taken to try to bolster the struggling economy are the Bank of Thailand announcing today that the decision to keep the record low interest rates to support economic recovery was a unanimous vote. PM Prayut also announced plans for a second phase of relief measures in the second half of the year when hopefully the coronavirus outbreak is contained. The planned implementation of Covid-19 stimulus is expected to generate 473 billion baht of economic growth and aid 51 million Thai people.
Apart from the 225 billion baht stimulus package, other Covid-19 money discussed in today's cabinet meeting included 20 billion baht of loans from state-owned banks with low-interest rates, and a Health Ministry budget of 12.6 billion baht to deal with the third wave of Covid-19 infections. Measures were also passed to extend grace periods for loans from state-owned banks, extend tax incentives until the end of the year for companies hiring former prisoners, and cut water and electricity rates for the majority of customers throughout May and June.
SOURCE: Bangkok Post
Want more from the Thaiger family?
📱 Download our app on Android or iOS for instant updates on your mobile
📧 Subscribe to our daily email newsletter
👍 Like/Follow us on Facebook
🔔 Subscribe to or Join our YouTube channel for daily video updates
Thailand requires in-person registration for cryptocurrency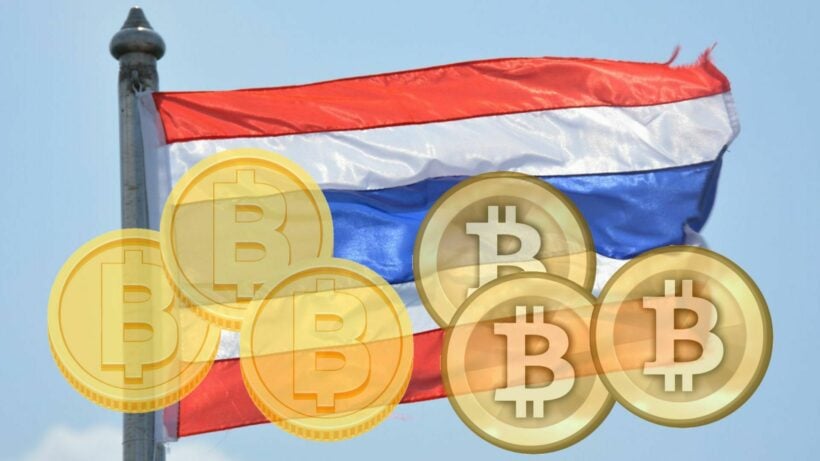 Thailand has launched new regulations for anybody opening a cryptocurrency account that requires physical registration and forbids online setup. The Anti-Money Laundering Office created this rule that goes into effect in September 2021 in an effort to reduce money laundering, a practice that plagues crypto. People registering a cryptocurrency account in Thailand will be required to scan their Thai ID card and submit identifying documents in person.
The registration will involve a machine referred to as a "dip-chip" that has been used for gold traders in the past. The system essentially registers all people in the trading system and has been successful in the gold trading industry to manage customer relations and increase security.
Critics point to a violation of privacy, and a complication of registration and trade of crypto that will slow adoption and usage in Thailand. Others argue that the point of crypto was to create a decentralized digital system, something in-person centralized registration directly contradicts. Crypto accounts in Thailand have grown from 160,000 accounts last year to 700,000 this year, but the majority of accounts have been opened online so these new regulations are expected to dramatically slow the growth of Thai crypto.
Thailand is not alone and their push to add heavy regulation to avoid money laundering and other illegal activities via cryptocurrencies. Turkey recently joined countries like Bolivia, and India in imposing drastic regulation. In February, Nigeria banned the use of cryptocurrencies sparking huge outrage in Nigeria and around the world, as the country had been second only to the United States in cryptocurrency usage.
While crypto exchanges and related industries have been fortifying and expanding their systems to handle the huge influx of new cryptocurrency users, the new in-person regulations are expected to severely hamper the growth by creating a process so complicated that it drives away people curious about the emerging currencies.
SOURCE: Be In Crypto
Want more from the Thaiger family?
📱 Download our app on Android or iOS for instant updates on your mobile
📧 Subscribe to our daily email newsletter
👍 Like/Follow us on Facebook
🔔 Subscribe to or Join our YouTube channel for daily video updates