Asia leads the world in medical tourism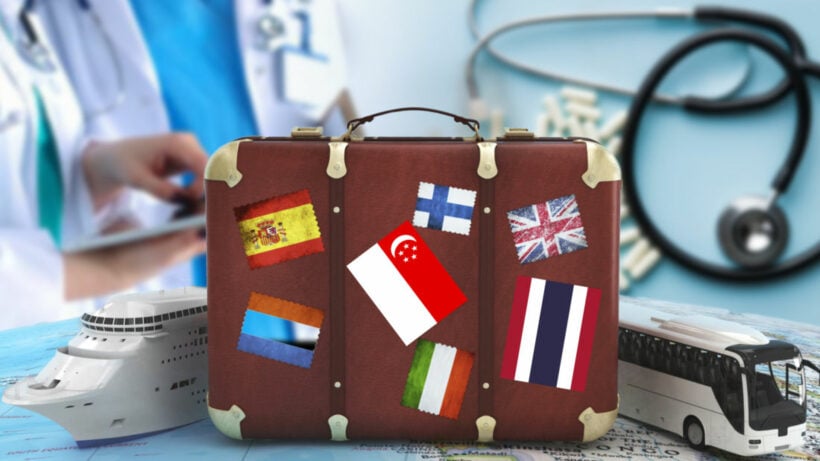 Over the past ten years, Asia has become a favourite destination for medical tourism for people from around the world. Besides the white sand beaches, historic monuments and rich cultural legacy, healthcare in Asia is now a major attraction. From transplants and surgeries to dental procedures and botox, people are turning to Asia.
But what makes Asia the most popular destination? Some say lack of specialised treatments in their home countries or the affordable cost of treatment in Asia: these combined with ease of travel and lax visa rules for medical treatment have opened vast avenues for the region.
In 2017, some one million medical tourists visited Malaysia and 3.3 million visited Thailand. India too saw a surge from 4,27,014 medical tourists in 2016 to 4,95,056 in 2017.
Here's a look at the top Asian countries for various medical treatments:
Thailand is popular for breast implants and gender reassignment surgeries. Since 2003, the Thai Government has taken steps to make Thailand a global centre for medical tourism through its Centre of Excellent Health Care of Asia initiative, and now has 37 Joint Commission International (JCI) accredited hospitals.
A 2016 WHO study revealed that medical tourists visiting Thailand were more likely to be residents of the eastern Mediterranean or south-east or south Asia. However, what makes the country a preferred destination is its world-class hospitality, highly specialised care and tailored care packages.
India is a favoured destination due to its its advanced technology, world-class surgeons and cost-effective treatments. Patients visit India not just for specialised treatment and surgeries but for routine check-ups as well.
India amended e-visa rules for 150 countries in 2016, making visa procurement easy for foreigners. India's National Health Policy specifies that the government supports medical tourism and issues visas patients' accompanying spouses.
Singapore is a choice for patients seeking state-of-the-art facilities, well trained doctors and quality care. Although it is one of the most expensive cities in the world, the city-state has more than 15 hospitals catering to medical tourists. Singapore was ranked the most attractive among seven Asian countries in terms of "patient experience", but was also one of the least attractive in terms of cost-effectiveness.
Malaysia is picking up the pace and is a preferred destination for people from other Asian countries, especially Indonesia. Of one million medical tourists who visited the country in 2017, 600,000 were from Indonesia.
According to the Malaysia Healthcare Travel Council, Malaysia has set a target of at least one million medical tourists from Indonesia by 2020. Since the health ministry regulates the prices that private hospitals charge in Malaysia, quality care at affordable prices lures patients from across Asia and the world.
World-famous for its beauty clinics, South Korea's ambitions go beyond cosmetic surgery. According to the South Korea Ministry of Health and Welfare, about 3,64,000 foreign medical tourists visited the country in 2016, including patients from Canada, the USA, UAE, China and Japan.
South Korea's healthcare system is considered one of the best in Asia and has established a niche in the medical technology industry. To promote medical tourism, the government offers a special visa to medical tourists and insurance that covers both injury and death resulting from medical treatment or procedures.
SOURCE: nationthailand.com
Keep in contact with The Thaiger by following our
Facebook page
.
US ambassador meets deputy PM to discuss Thailand's "great investment potential"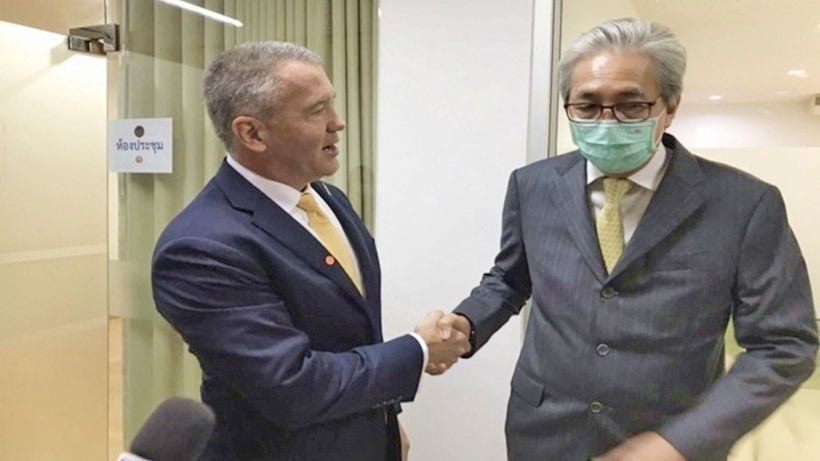 US Ambassador to Thailand Michael George DeSombre, who raised eyebrows in May when he described the US as "a better friend than China," has praised the kingdom's "great investment potential", highlighting the expansion of current projects and further support for industry as ways to promote further cooperation. Deputy PM Somkid Jatusripitak welcomed the ambassador to the open discussion amongst key trade officials.
The US Ambassador chose not to wear a facemark during the visit.
The DPM and the ambassador discussed cooperation between the 2 nations, to help strengthen the economies of both countries and promote more US investment in Thailand. The ambassador says Thailand has huge potential and suitability for US companies to invest, especially as part of the supply chain of the South East Asia region.
Somkid says DeSombre is enthusiastic about the development of mutual economic relations, revealing that the ambassador proposed ideas on what industries should receive more support from both sides.
The ambassador expressed confidence that Thailand will become a technological hub in the region, with immense growth potential in the manufacturing and service sectors, as well as stock exchanges that could connect to Hong Kong and Shenzhen.
"Thailand provides excellent medical services, an area which could be expanded to reach more clients and patients…. related agencies are ready to develop mutual exchange packages through the Board of Investment, to promote competitiveness and attract investment."
The DPM said Thailand doesn't need standalone investment from individual companies, but rather demands investment packages, which the ambassador says he'll be proposing soon.
Somkid also stressed that he's still working on the country's domestic and international economic affairs, while declining to comment regarding the recent political developments in ruliing Palang Pracharath Party.
Thailand's economic ministers will meet on Friday to discuss 2 main economic packages.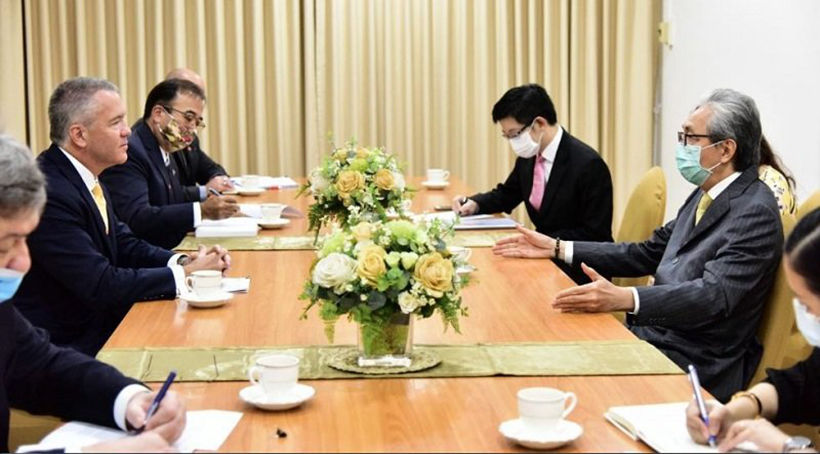 SOURCE: NNT
Keep in contact with The Thaiger by following our
Facebook page
.
Thai PM expresses concern over "travel bubbles"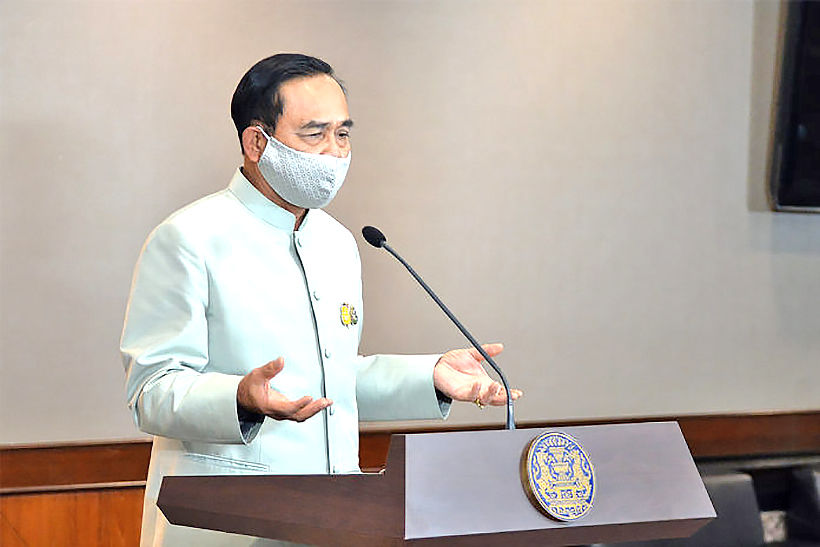 PM Prayut Chan-o-cha has expressed serious concerns about the resumption of international travel under the "travel bubble" scheme, stressing that Thailand must implement a vigorous arrivals screening protocol. The scheme is a proposed limited resumption of international travel to and from countries with a reciprocal agreement.
The Thai government has indicated it has taken a risk-averse stance with future Covid-19 legislation after largely getting the local outbreak under control in late May, early June. There hasn't been a locally transmitted case in Thailand for 40 days.
Prayut discussed the proposed scheme with the media, saying Thailand must be prepared to allow the resumption of some international travel, with the other countries involved to be carefully considered, and adding that a full agreement must be reached, to ensure compliance with public health measures at the national level.
The PM says the government is concerned about the prospects of international aviation and the country's external revenue.
During this long weekend, the Ministry of Finance expects up to 10 billion baht in cash flow from domestic economic activities. The PM says Thais are now making more domestic trips, with many hotels reporting a slow return of customers, thanks to the further easing of Covid-19 restrictions. But tourist locations, like Pattaya and Phuket, remain quiet due to their popularity with foreign visitors.
The PM stressed that all businesses "must remain strict with their precautionary measures in order to minimise the risk of a new outbreak of the virus".
SOURCE: Press Release from Thai National News Bureau
Keep in contact with The Thaiger by following our
Facebook page
.
Major international retailers banning monkey-picked coconuts – VIDEO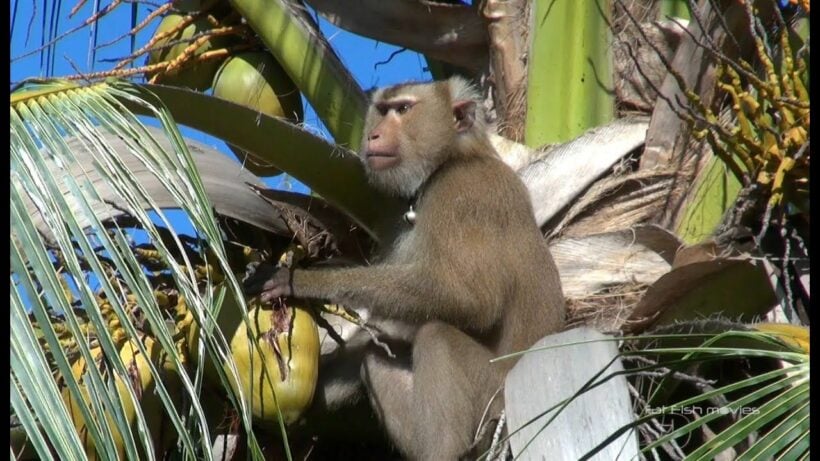 Allegations of animal abuse are prompting major Western retailers to pull Thai coconut products from their shelves, amid accusations that the coconuts are picked by monkeys treated inhumanely. People for the Ethical Treatment of Animals claim monkeys are snatched from the wild and trained to pick up to 1,000 coconuts a day. The animal rights group says pigtailed macaques are treated like "coconut-picking machines".
PETA claims monkeys are used by farms supplying 2 of Thailand's best known coconut milk brands: Aroy-D and Chaokoh, which are exported to many countries, including Europe and the US.
"Following PETA Asia's investigation, more than 15,000 stores will no longer purchase these brands' products, with the majority also no longer buying any coconut products sourced from Thailand monkey labour."
The BBC reports that in the UK, major retailers Waitrose, Ocado, Co-op and Boots are pledging to stop selling some coconut products from Thailand.
"Our own-brand coconut milk and coconut water does not use monkey labour in its production and we don't sell any of the branded products identified by Peta. We don't tolerate these practices and would remove any product from sale that is known to have used monkey labour during its production."
The Morrisons chain said it has already removed products made with monkey-picked coconuts from its shelves. Sainsbury's, the UK's second largest grocery chain, told the BBC…
"We are actively reviewing our ranges and investigating this complex issue with our suppliers."
A PETA statement says it has found 8 farms in Thailand where monkeys are forced to pick coconuts for export around the world. Male monkeys are reportedly able to pick up to 1,000 coconuts a day; it's thought that a human can pick about 80.
"Other coconut-growing regions, including Brazil, Colombia and Hawaii, harvest coconuts using humane methods such as tractor-mounted hydraulic elevators, willing human treeclimbers, rope or platform systems, ladders, or they simply plant dwarf coconut trees."
The group says it's also discovered "monkey schools," where the animals are trained to pick fruit, as well as ride bikes or play basketball to entertain tourists.
"The animals at these facilities, many of whom are illegally captured as babies, displayed stereotypic behaviour indicative of extreme stress. Monkeys were chained to old tyres or confined to cages that were barely large enough for them to turn around in."
"One monkey in a cage on a lorry (truck) bed was seen frantically shaking the cage bars in a futile attempt to escape, and a screaming monkey on a rope desperately tried to run away from a handler."
SOURCE: Bangkok Post
Keep in contact with The Thaiger by following our
Facebook page
.