Democrats say, as far as they're concerned, nothing has changed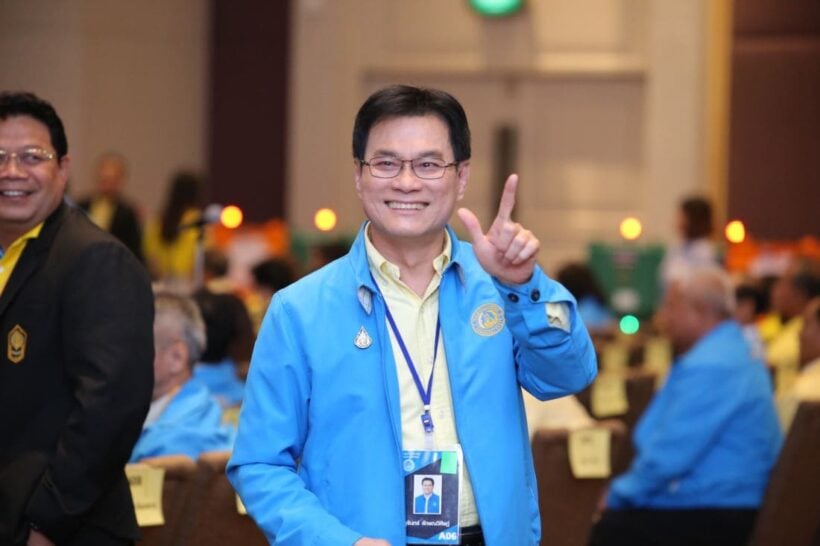 "Everything is OK. There have been no changes to ministry portfolios. The Democrat seats in Cabinet are secure."
Democrat Party leader Jurin Laksanavisit has been dismissive this morning about weekend reports of factional members within Palang Pracharat wanting to reclaim ministries in the new parliament. He says confusion over the ministerial portfolios in the new government arose after members of a Palang Pracharat faction said that the allocations hadn't been settled.
Jurin conceded that there had been numerous postings over the weekend, and duelling Tweets between a spokesperson from Palang Pracharat and the Bhumjaithai leader, saying that the allocation of cabinet ministers had not been concluded.
Mr Jurin says that the Democrats will discuss the issue of their MPs acting as ministers for the new Cabinet. He said this would follow the confirmation of the election of Prayut Chan-o-cha in parliament last week receiving royal assent.
Speaking to the Bangkok Post, Jurin said that the new PM was entitled to consider the cabinet line-up before it was submitted for royal approval.
Want more from the Thaiger family?
📱 Download our app on Android or iOS for instant updates on your mobile
📧 Subscribe to our daily email newsletter
👍 Like/Follow us on Facebook
🔔 Subscribe to or Join our YouTube channel for daily video updates
Thai woman admits to stealing lottery tickets from blind ticket seller in Bangkok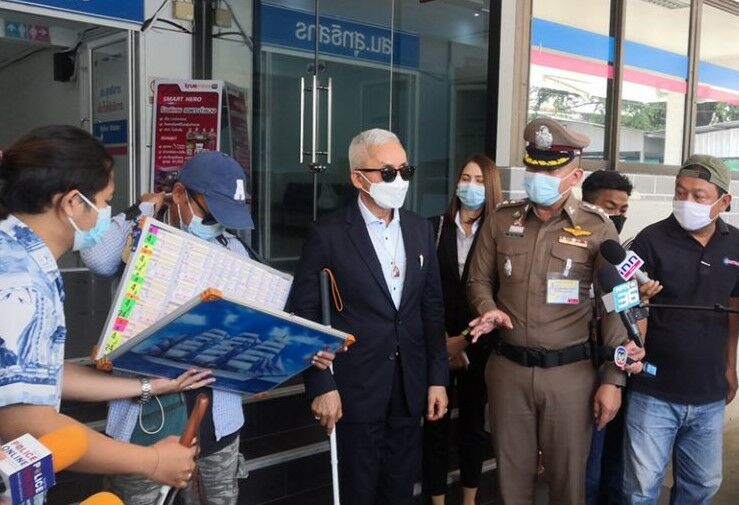 A 57 year old Thai woman is admitting to stealing lottery tickets from a blind seller in Bangkok. The woman, Sumali Muangpluem, is now under arrest for allegedly stealing from the disabled seller in the underground Sutthisan Station train between November 25-27 of last year. Sutthisan police say they collected evidence of the same type of theft in many districts, leading them issuing an arrest warrant for Sumali.
Police say their investigations revealed that the suspect would approach blind lottery ticket sellers while holding several tickets in her left hand. She would then use the right hand to pretend she was choosing a ticket and pull all of the tickets off at once so that the lottery seller would only hear one ticket being pulled. She would then hand some tickets to the seller while she hid the rest so onlookers wouldn't notice. She would then put the tickets in her bag while talking to the seller at the same time to keep her from noticing.
They say the suspect would then tell the seller she would be back to get the tickets and would leave money for the seller in the form of a deposit. One seller said he was keeping in regular touch with police as the same woman kept stealing lottery tickets from other blind sellers. He says he is afraid the suspect may hurt him because he filed a police report against her.
Police say Sumali has stolen about 450 tickets, valued at over 45,000 baht. They say she has stolen tickets at Victory Monument, Payathai, and Bang Na train stations in Bangkok.
SOURCE: Thai Residents
Want more from the Thaiger family?
📱 Download our app on Android or iOS for instant updates on your mobile
📧 Subscribe to our daily email newsletter
👍 Like/Follow us on Facebook
🔔 Subscribe to or Join our YouTube channel for daily video updates
Thailand to remain on US Trade watch list over online piracy and intellectual property violations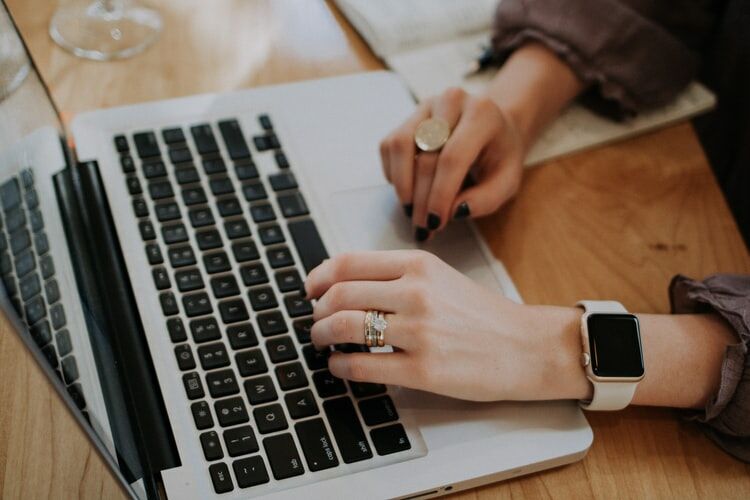 Thailand is to remain on the US Trade Representative's watch list as it tackles intellectual property violations and online piracy. Director-general of the Intellectual Property Department, Vuttikrai Leewiraphan, says the USTR made the announcement in its annual report that was released April 30. The report includes findings for more than 100 trading partners after engaging with stakeholders and further research.
"The US government admires the Thai government's and Commerce Ministry's progress in preventing IP infringement, the continuous development of IP protection and crackdowns on violations in both the offline and online markets."
The report indicated that Thailand continues to make progress by seizing counterfeit and pirated goods and has increased efforts to combat the sale of those goods online, and publishing its efforts. It also noted that Thailand increased its efforts against online piracy, through intra-agency coordination, but concerns still remain as counterfeit and pirated goods are still readily available in markets and online.
In addition, the US has urged Thailand to ensure that amendments to its Copyright Act address concerns expressed by the US and other foreign governments and stakeholders, including overly broad technological protection measure exceptions, procedural obstacles to enforcement against unauthorised camcording, and unauthorised collective management organisations.
Vuttikrai has pledged to work with US agencies to build an IP work plan to remove Thailand from all US lists in the future. He said IP rights protections should lead to more Thais benefitting from IP, leading to an increase in the country's competitiveness and economic development. But he has not released details on the counter-measures to be taken that would ensure the government is continuing to make strides towards addressing the issue of counterfeit and pirated goods even further.
Last year, the USTR released its annual report on Intellectual Property Protection and Review of Notorious Markets for Counterfeiting and Piracy, with Thailand being included among 22 other countries on the Watch List:
Barbados, Bolivia, Brazil, Canada, Colombia, Dominican Republic, Ecuador, Egypt, Guatemala, Kuwait, Lebanon, Mexico, Pakistan, Paraguay, Peru, Romania, Thailand, Trinidad & Tobago, Turkey, Turkmenistan, the United Arab Emirates, Uzbekistan and Vietnam
SOURCE: Bangkok Post/USTR.gov
Want more from the Thaiger family?
📱 Download our app on Android or iOS for instant updates on your mobile
📧 Subscribe to our daily email newsletter
👍 Like/Follow us on Facebook
🔔 Subscribe to or Join our YouTube channel for daily video updates
Pattaya fisherman surprised by friendly whale shark visit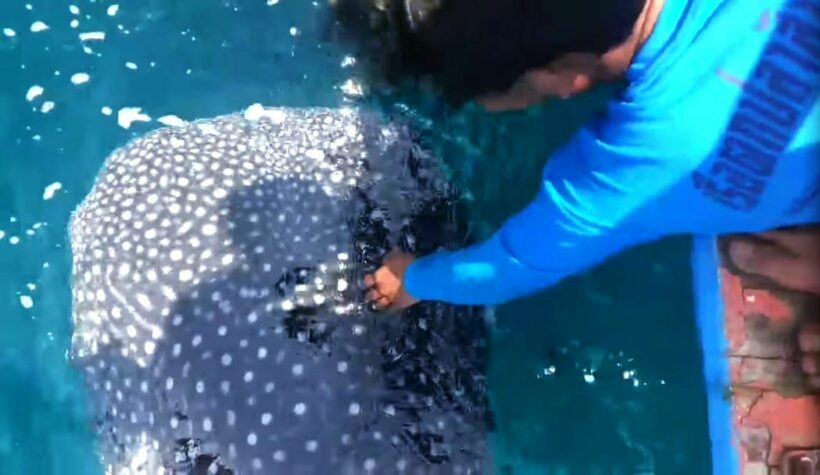 A local Pattaya fisherman had a shocking surprise visitor and was conscious enough to record a video to share with the world. The man, a fisherman for 10 years, posted 2 videos to Facebook on Wednesday of what appears to be a friendly whale shark casually visiting his fishing boat. Sightings in Pattaya of the majestic sea creature are relatively rare.
Whale sharks are the largest known fish species still living on Earth. They average from 5.5 to 10 metres in length, but the largest shark ever confirmed had a length of 18.8 metres.
The man, who goes by Mai Yud Yoo Ning Naklua (ไม่หยุดอยู่นิ่ง นาเกลือ) was sailing near Pai Island when the shark approached. The shark spent several minutes floating just inches from the boat and could be seen with shark suckers flanking it. The whale shark swam around the back of the boat and the man was able to capture a 3-minute video of the shark and another 49-second video where he can be seen getting up close and personal with the sea creature as it surfaced.
The Facebook video can be viewed on his original post, seen here. The man's post showed his excitement, as he described that it was his first time experiencing this in his 10 years on a fishing boat.
"This is my first time seeing a whale shark. I have been a fisherman for ten years and have heard many stories but this is my first opportunity to see one and share it with the world."
Locals in the Koh Larn area believe the appearance of this friendly fish is a sign that the environment is thriving. Covid-19 has prevented the throngs of tourists that normally flood the area, and with the reduction in traffic and boats churning the water, marine life such as whale sharks can safely return. In the waters off the coast of Pattaya, it appears that nature is healing.
SOURCE: The Pattaya News
Want more from the Thaiger family?
📱 Download our app on Android or iOS for instant updates on your mobile
📧 Subscribe to our daily email newsletter
👍 Like/Follow us on Facebook
🔔 Subscribe to or Join our YouTube channel for daily video updates