Thai officials target alleged wildlife trade kingpin, seize 330 million baht worth of assets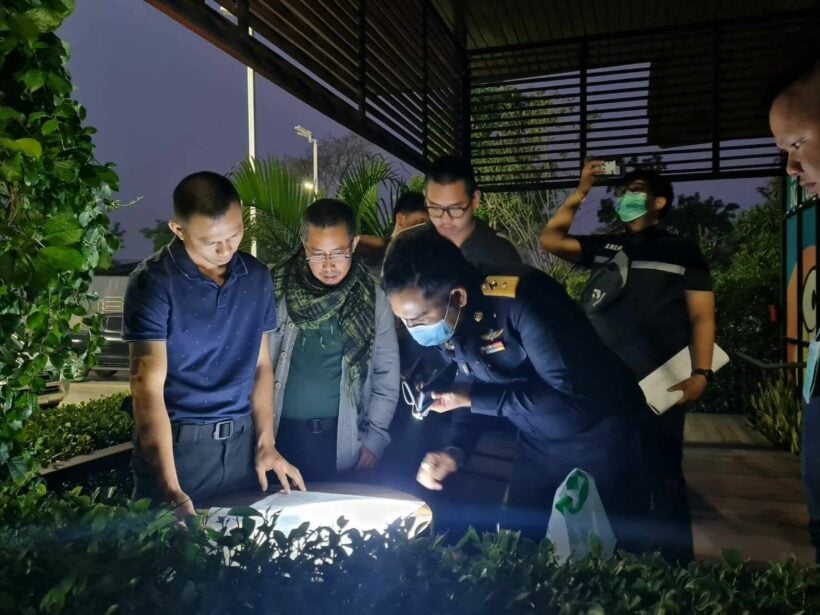 In what some consider a major breakthrough in the ongoing crackdown on the illegal endangered species trade, Thai authorities targeted a suspected wildlife trafficking kingpin, freezing his bank accounts and seizing millions worth of assets.
Thai officials say last Friday's operation was aimed at the alleged kingpin of the illegal wildlife trade in Asia, Boonchai Bach, who is Vietnamese with a Thai citizenship. His family is said to be heavily involved in a major Asian crime syndicate called "Hydra."
Thailand is said to be a major transit in the illegal wildlife trade with exotic and endangered animals trafficking in from Malaysia, Indonesia and Africa, and then sent out to China through Laos and Vietnam.
Boonchai was arrested back in 2018 for allegedly smuggling 14 rhino horns worth $1 million USD from Africa to Thailand. Boonchai had been acquitted, which was seen as a major setback for the wildlife trade crackdown.
After Boonchai's acquittal, Thailand's Anti-Money Laundering Office investigated the illegal wildlife trade for over a year, according to a press release by the Freeland Foundation. Officials then opened a new case against Boonchai.
Freeland says some registered zoos in Thailand have been a source of illegal wildlife trade, including the Mukda Tiger Park & Farm which faces the threat of permanent closure due to alleged smuggling of tiger cubs.
In an investigation aimed at Boonchai's alleged operations, police raided several locations in Nakhon Phanom and Chaiyaphum last Friday. Thai authorities seized or froze more than 330 million baht worth of assets including a hotel as well as cash, Buddhist amulets, firearms and wild animals. Thai authorities say bank accounts linked to Boonchai have now been frozen. The Freedom Foundation says suspects have 90 days to explain how they accumulated the assets.
The recent crackdown is a breakthrough in the fight on illegal wildlife trade, the chair of the Freeland Foundation, Steve Galster, says adding that the raids and asset seizures likely hindered the operation.
"Too often, wildlife criminals continue operating with impunity in spite of law enforcement efforts, whether they get arrested or not. Penalties are too light, jail sentences too short – if they go to jail – and anyone who gets arrested just gets replaced.
… But what the AMLO has just done is completely different: they have grounded this syndicate's operations by freezing and seizing their financial resources. That means they don't have the time or money to order the killing of more wild animals. This approach needs to be copied and expanded to help wildlife populations recover."
SOURCES: Associated Press | Bangkok Post
Keep in contact with Thaiger by following our Facebook page.
Never miss out on future posts by following Thaiger.
Immigration police arrest Frenchman on drug charges, 3 other foreigners for overstay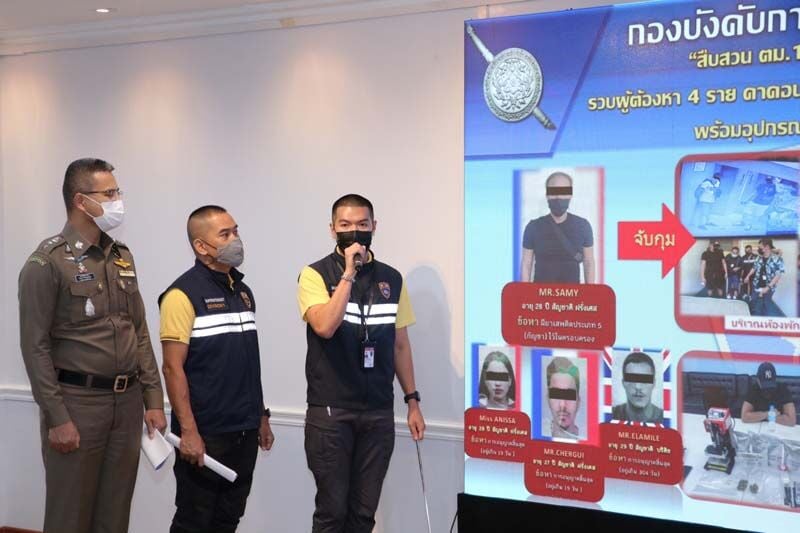 Immigration police arrested a French man who was allegedly involved in a crime network who allegedly smuggled cannabis, and arrested 3 other foreigners on overstay charges. Police say the crime network sold cannabis to foreigners living in tourist cities in Thailand.
Officers say they suspect there are more people involved in the alleged smuggling operation on the Eastern seaboard, which includes Chon Buri and Rayong. Police are now launching an investigation.
Police were tipped off earlier this year about an alleged French gang selling cannabis to tourists. Apparently, the drug suspects would rent rooms to store the cannabis and frequently change locations. Foreigners had rented a room off a soi in Bangkok, but the manager noticed they were acting suspicious. No one appeared to actually be living in the room and people would stop by the room for less than an hour, the manager told police.
Police arrested a man who was stopping by the room. Officers say the 28 year old, identified as Samy, had a suitcase filled with dried cannabis and scales. He faces charges for possession and distribution of a Category 5 narcotic.
The police went to the man's apartment in the Charoen Nakhon area and arrested 2 French nationals, ages 27 and 28, and a 29 year old woman from the UK for overstaying their visas. Police say they had thrown cannabis and smoking equipment out the window before officers entered the room.
SOURCE: Thai Visa
Keep in contact with Thaiger by following our Facebook page.
Never miss out on future posts by following Thaiger.
Thailand hoping to be upgraded to a Tier 1 nation in anti-human trafficking efforts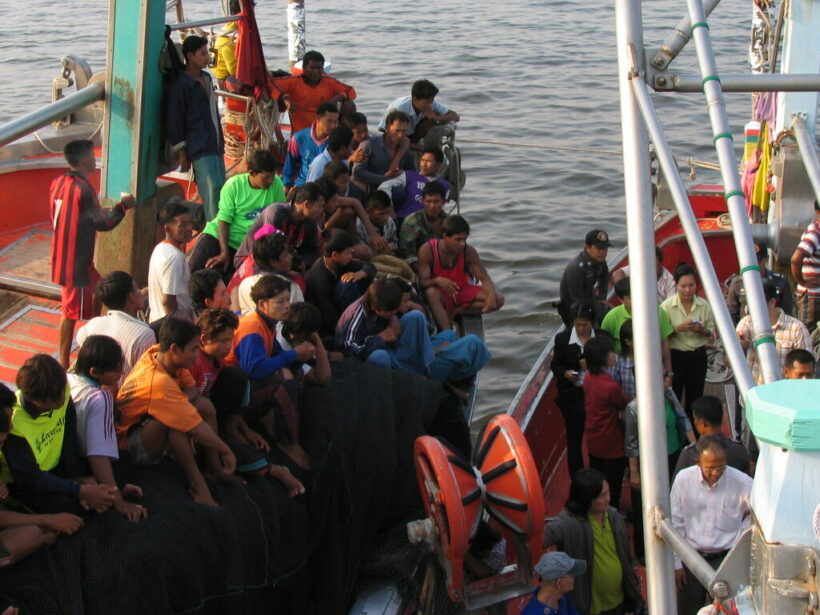 Thailand is hoping its newest anti-human trafficking report will earn an upgrade from the US from Tier 2 to Tier 1. The report was submitted to the Washington's Trafficking in Persons Report. Deputy government spokeswoman, Rachada Dhnadirek, said the government is ready to be upgraded after remaining on Tier 2 for 3 years in a row. Those nations who fall on the Tier 2, are deemed to not be fully complying with the minimum standards set out in the US' Trafficking Victims Protection Act. Those on the Tier 2, however, are supposed to be making efforts to comply with the minimum standards.
Before 2018, Thailand was placed in Tier 3, which is for nations who don't fully comply with the minimum standards and are not making efforts to do so. Then, Thailand was upgraded to Tier 2 after making progress compared to the previous year.
Rachada says Thailand submitted the 2020 TIP Report on February 2 and a report on progress in its anti-human trafficking operations from January to March of this year to the US embassy on April 3. The data includes the number of arrests and punishments for human-trafficking offences. Thailand also has created a new plan, making it the first in Asia to introduce such a plan. That plan is called the National Action Plan on Business and Human Rights.
Rachada says now Thailand is processing human trafficking cases more quickly by shortening the investigation time to 70 days as of last year. In 2015, the investigation time was 118 days. She says the country has also set up centres to help LGBT human-trafficking victims as well as helping migrant workers with work-related issues.
Thailand has also introduced the PROTECT-U app for smartphones in which human-trafficking victims can access protection and launch complaints in 7 different languages. The app was developed by the Social Development and Human Security Ministry.
SOURCE: The Phuket News
Keep in contact with Thaiger by following our Facebook page.
Never miss out on future posts by following Thaiger.
Phuket man shot by off-duty police officer now paralysed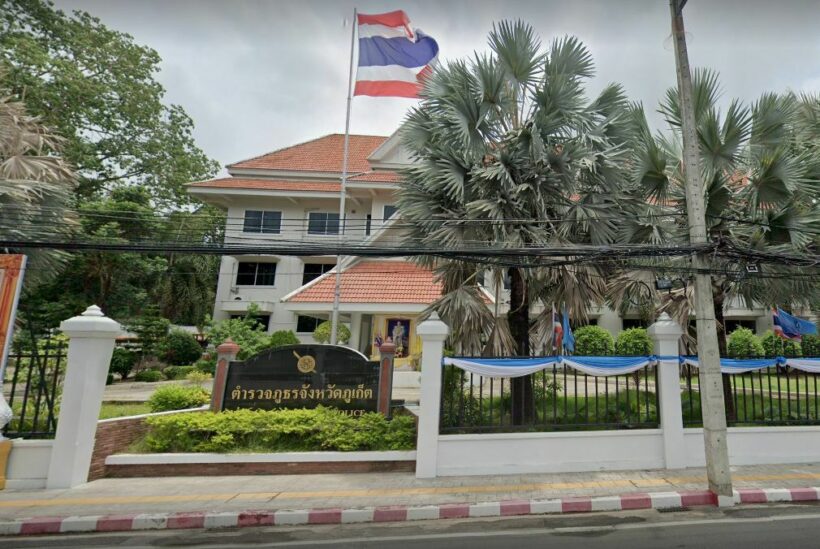 A 25 year old Phuket man who was allegedly beaten and shot by an off-duty, drunken police officer, will never walk again as he remains paralysed in the hospital. The news, according to doctors at Vachira Phuket Hospital, comes after Aroon Thongplab, was shot from a close range, with the bullet hitting his spine.
The man was a noodle vendor and was collecting a bowl from a customer on Bangla Road when he was allegedly shot by Pornthep Channarong of the Phuket Provincial Police at around 6am. Doctors told his wife about his prognosis after he woke up from a coma and underwent surgery to increase his prospects of being able to sit up. His wife, who is only known by her surname as Kulthida, told The Phuket News that she received news that he would never walk again.
"He cannot feel or move the lower part from his waist. Doctors just gave him spine surgery last week, so that he can sit. However, the doctors cannot assure that the surgery will work. We have to wait to see if his recovery goes well along with physiotherapy."
Pornthep was discharged from the Royal Thai Police less than a day after he allegedly shot the noodle vendor. Now, he is facing charges of attempted murder, firing a weapon in a public area, and carrying a firearm in a public area without a necessary reason. But those charges have come slowly, according to Kulthida.
"I have already asked Patong Police, and they told me that at this stage the report to file (with the public prosecutor) is about 90% complete. I am also waiting for a notice from the court. Today, officers from Region 8 Police came to the hospital to question Aroon, but he has not been able to speak… I asked them about the bail conditions, and they told me that the suspect is still in jail."
The Phuket Provincial Court is allowing Pornthep to go out on bail, despite the Royal Thai Police asking the court to keep in locked up.
SOURCE: The Phuket News
Keep in contact with Thaiger by following our Facebook page.
Never miss out on future posts by following Thaiger.