Kitten killer arrested in Chiang Mai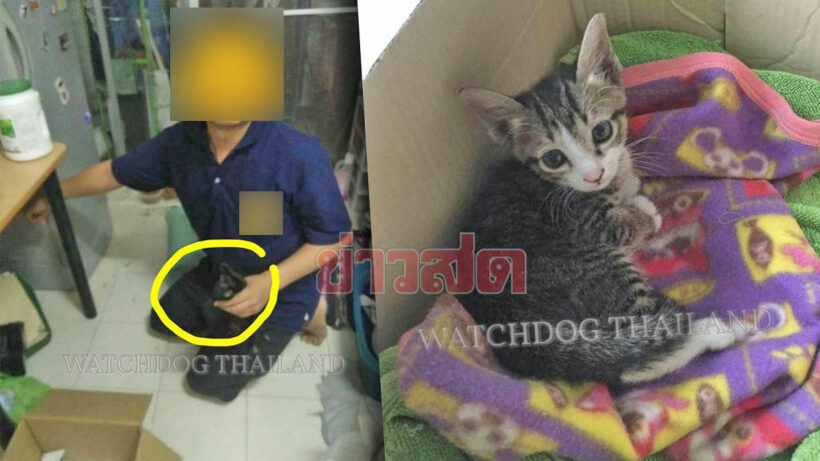 The internet is abuzz with outrage and indignation as netizens and animal lovers express their outrage over a man in arrested in northern Thailand for adopting kittens, then killing them. Officers in Chiang Mai arrested the man, identified as Waitaya Kadpab, on animal cruelty charges for adopting and killing up to 12 kittens.
Authorities told Thai media that several people came forward complaining a man had been abusing cats. Police say three separate people posted on social media that they needed homes for stray cats they'd found. In each case, Waitaya responded, saying that he'd adopt them. According to police, Waitaya then tortured and killed the cats.
One woman said that she found a stray cat and posted that it needed a home. On February 26 she handed over the cat to Waitaya, who said that he would "take great care of it.
But the woman later discovered through an online site that the man is a known animal abuser. She called Wataya and asked how the cat was, and whether she could have it back.
She says he fobbed her off a few times, eventually telling her that the cat was dead.
The Watchdog Thailand Foundation reports Waitaya has been accused of killing up to 12 cats. He will be sent to court, and if found guilty he faces a maximum of two years in jail and a 40,000 baht fine.
Wataya maintains his innocence, saying that these cats were untrained and difficult to care for, and that had to use violence to keep them orderly. He said that he had been "stressed and unable to control himself."
SOURCE: Chiang Rai Times | Khaosod
Keep in contact with The Thaiger by following our
Facebook page
.
Chiang Mai bans booze to battle coronavirus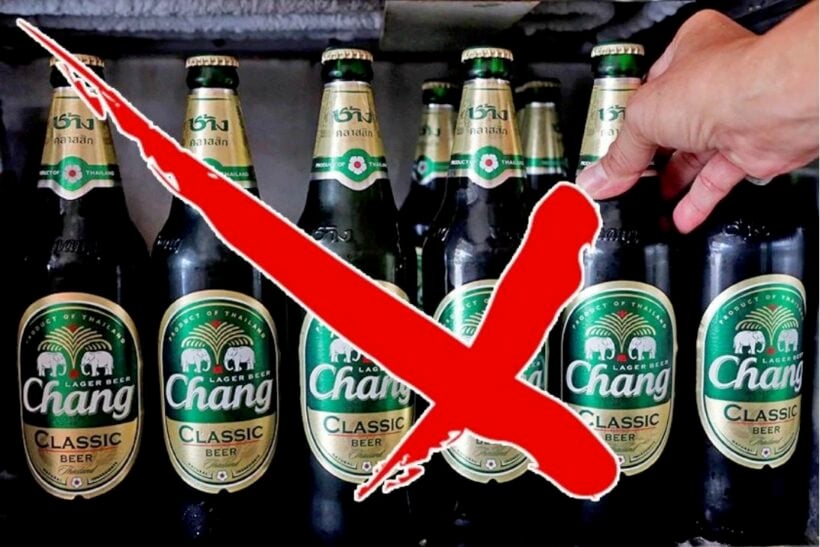 There's likely to be a rush on for booze over the next few days in Chiang Mai. The northern province is banning alcohol sales for 10 days, from April 10 – 20 in its local battle with the Covid-19 coronavirus. Provincial governor Charoenrit Sanguansat issued the order yesterday.
He says the Chiang Mai Communicable Disease Committee has already issued emergency measures to deal with the outbreak in Chiang Mai, but the situation has not improved.
"To enhance measures to monitor, control, and prevent the spread of the virus by focusing on risks of infection and people's needs, the Chiang Mai Communicable Disease Committee has ordered retail and wholesale stores to temporarily stop alcohol sales."
He added that the announcement was made under the Communicable Diseases Act, and the national state of emergency declared last week
"Entrepreneurs who violate this order will be punished with not more than a year in prison or a fine not exceeding 100,000 baht, or both, under Section 52 of the Communicable Diseases Act, or they will face not more than 2 years in jail or a fine of up to 40,000 baht or both, under Section 18 of the Emergency Decree."
"This order will be in effect from April 10 to 20."
SOURCE:The Nation
Keep in contact with The Thaiger by following our
Facebook page
.
Chiang Mai vigilantes set up roadblocks and checkpoints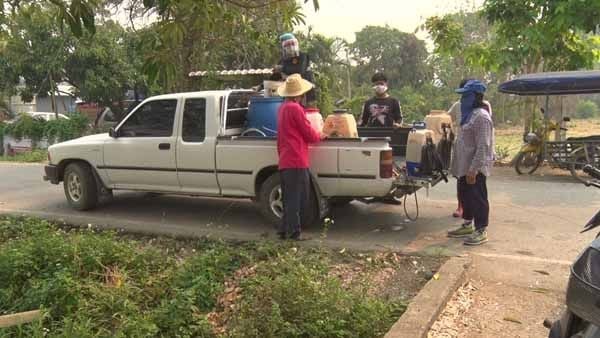 A subdistrict of the northern Chiang Mai province is taking matters into its own hands by locking down residents and setting up checkpoints to screen people entering the area in the fight against the Covid-19 coronavirus.
The village headman in Khilek in Mae Taeng district

Anan Siriphakphokhin
says residents are worried about the worsening outbreak.
"In Khilek subdistrict alone, about 30 returnees from risky areas are reportedly in self-quarantine after being laid off. So community leaders in the Chiang Mai provincial and local administrative organisation, and the hospital in neighbouring Ban Ram Poeng decided to lock down the community and set up screening."

Volunteers at each checkpoint are taking the body temperature and travel histories of people entering, as well as handing out surgical masks, face shields, and hand wash gels.
"Meanwhile, another group of volunteers are spraying disinfectant around homes, temples, markets and other public areas to prevent the spread of Covid-19 virus."
In addition to the stock issued by the authorities, the small community of about 10,000 has established funds to buy materials to make face shields, disinfectants and other emergency medical supplies to help, according to Siriphakphokhin.

SOURCE: The Nation
Keep in contact with The Thaiger by following our
Facebook page
.
Chiang Mai firefighters chased up a tree by wild elephants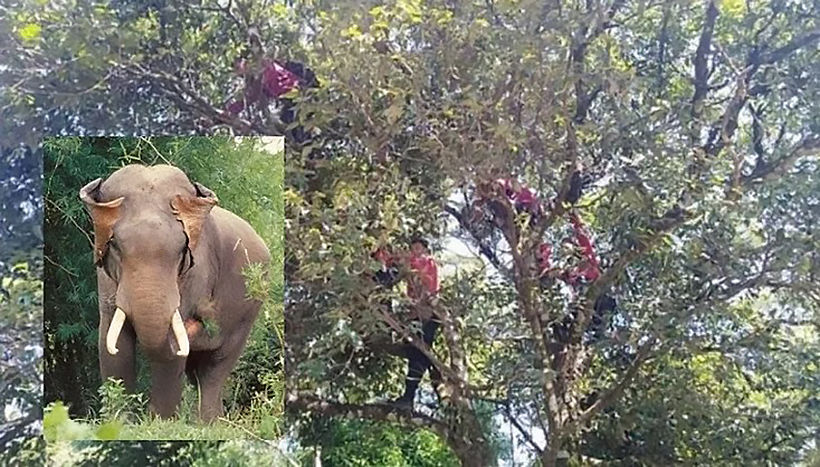 Firefighters in Thailand's North were chased up a tree by a herd of elephants yesterday. The group were on patrol searching for fires in Chiang Mai province's Omkoi district.
The men told reporters they were patrolling for fires when they ran across a small herd of wild elephants. Fearing for their safety, the fled up a nearby tree and stayed there until the elephants went their way.
Located in the south of Chiang Mai Province, Omkoi is the home of the Omkoi Wildlife Sanctuary, which has a number of rare and endangered species including wild Asian elephants. But stumbling across wild elephants in the park is uncommon as it has a small population.
The firefighters were in the area as part of efforts to fight and spot forest fires burning across the province. Many villagers start fires to improve annual mushroom harvests and prepare land for planting new crops.
In another story, two men have been arrested in relation to fires that have caused widespread damage in Chiang Mai's Doi Suthep-Pui National Park. The two are alleged to have started a fire in a forest area in Ban Thung Pong Tai, in Hang Dong District.
The men admitted to starting the fire but claimed "that they were only trying to create a fire protection line", fighting fire with fire and providing protection from other fires in the park, but their fire got out of control. They face criminal charges.
In Chiang Mai's Mae Chaem district, a major source of corn crops, the district chief ordered an investigation after reports of a fire in the Pa Baan Tuan area. Officials arrived to find a man standing in the area with a lighter in his hand (doh!).
The man was taken into custody, and told authorities he was taking a shortcut home when he saw a pile of leaves and branches. He says he decided to get rid of them by lighting a fire which got out of hand.
The was taken into custody where he will have time to reflect on much better excuses in the future.
SOURCE: Chiang Rai Times
Keep in contact with The Thaiger by following our
Facebook page
.