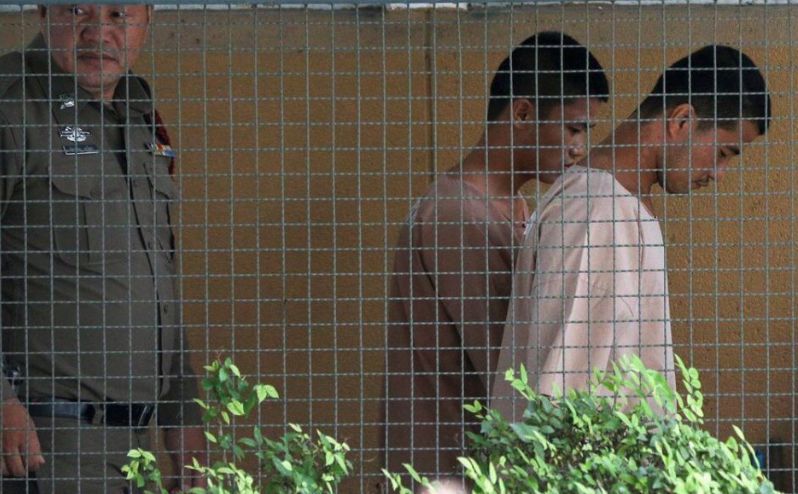 Yesterday the Thai Supreme Court decided to uphold the death sentences handed down previously to the two young Burmese men for the September 2014 murder of two British tourists on Koh Tao. The defence team says they will now seek a royal pardon for the pair in the next 60 days.
The defendants, now 26 year old, were escorted from Bang Kwang Central Prison to Nonthaburi Court to hear the verdict.
The verdict, which took nearly two hours to deliver, said this case has clear, credible and detailed evidence against the pair, including DNA matches, so "it is not convincing that the police will fabricate evidence to frame the pair as claimed".
Noting that the forensic evidence was carefully collected to prevent contamination and had been tested by a credible agency, and also that DNA tests were done on many Thais and foreigners in the vicinity, the court ruled that the defendants were not being targeted and found them guilty as charged.
The pair were escorted back to the Bang Kwang prison after hearing the verdict.
The Rakhine migrant workers were arrested nearly three weeks after British tourists 23 year old Hannah Witheridge and 24 year old David Miller were found bludgeoned to death on September 15, 2014. Autopsy results also showed that Witheridge had also been raped.
Although the suspects, facing charges of assault, murder, rape and theft as well as illegal entry into Thailand, reportedly confessed initially, they later retracted their confessions saying they had been tortured into doing so.
Zaw Lin and Wai Phyo were sentenced to death by the Koh Samui Provincial Court in December 2015, resulting in protests outside the Royal Thai Embassy in Myanmar. Later, in March 2017, the Court of Appeals Region 8 also upheld the pair's convictions. Their lawyer then appealed to the Supreme Court, alleging that the police had failed to carry out proper procedures in search for DNA evidence and had forced the pair to confess to the murders.
SOURCE: The Nation