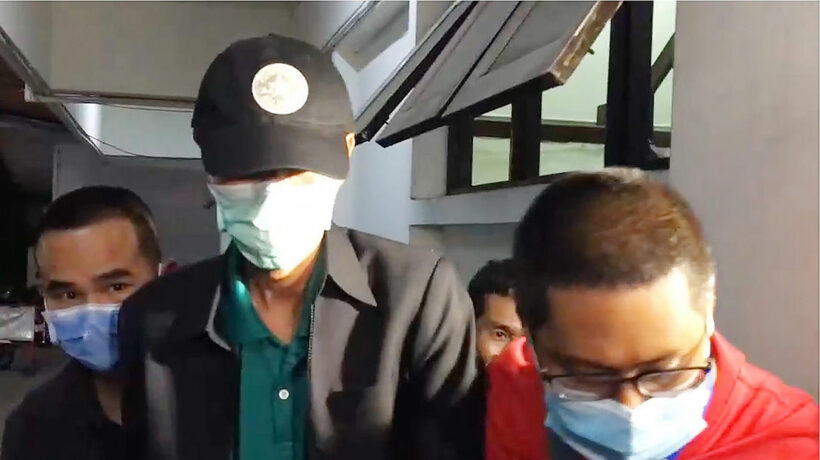 Bangkok police have arrested a man for the abduction of a woman and the death of her boyfriend in the city's Lumpini Park Tuesday night. Authorities say he is a sexual sadist who preyed on sex workers in the downtown area.
Police say a woman, identified as 35 year old Natchada Kiengkaiwaykin, was lured into his Volkswagen van. Her boyfriend, Somkiat Kiengkaiwaykin, then jumped onto the front of the van in an attempt to make it stop.
Instead, the van drove off and crashed into a traffic sign near Thai-Belgium bridge at the intersection of Rama IV road. Somkiat was seriously injured and later died.
Officers of the Region 5 and Thung Mahamek police arrested 44 year old Nadech Sitmanomai at a Lotus Express convenience store. He is not the owner of the van but driver for a local factory.
He reportedly admitted to often going to the park at night to pick up prostitutes for sex in the vehicle. He would then attack them with equipment he kept in the van.
Sanook reports that working girls in the area knew about the man's activities and spoke about it together.