Smog continues to blanket Bangkok and surround provinces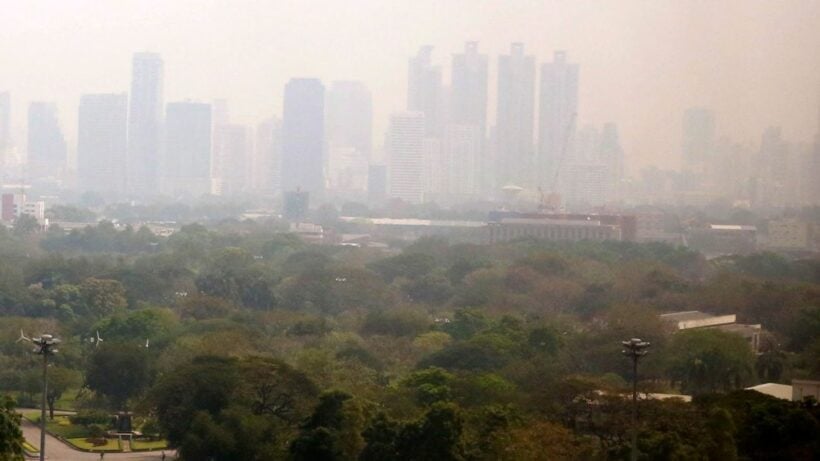 Bangkok and surrounding provinces remain cloaked in dust and smog today, with a red zone reported in Saraburi province, north of Bangkok. The area had a reading of 155, more than three times the World Health Organisation recommended upper limit. But, generally, the air quality has improved, compared to yesterday higher readings.
Several areas in the greater Bangkok area were still covered in palpable air pollution with larger dust particles caused by emissions from vehicles as well as industrial and construction activities adding to the misery of residents.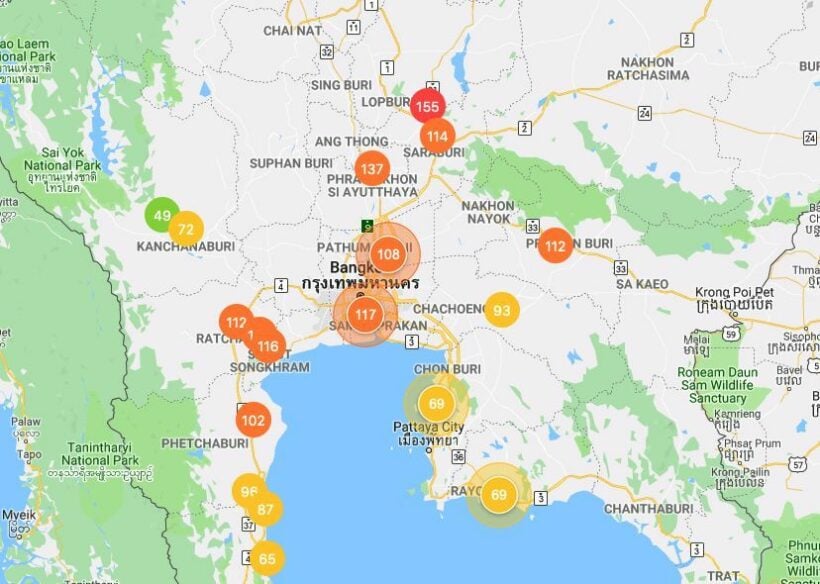 GRAPHICS: AirVisual.com
The air quality index was orange in more than 30 zones around the capital today, including Sathorn, the business district of Bangkok, which had an air quality index 147 earlier in the day, and Charoen Krung Road with an AQI of 170.

Chaloem Prakiat in Saraburi, meanwhile, moved into a hazardous red, meaning unhealthy air.
A weaker high pressure over China and low wind speeds have caused the concentration of small particulate around the Capital and surrounding suburbs, according to the department.
People are advised to avoid outdoor activities and many have started to wear masks again. The spike in pollution last year led to a shortage of shortage of masks and a boom in the sale of the air purifying products.
SOURCE: The Nation
Keep in contact with The Thaiger by following our
Facebook page
.
Never miss out on future posts by
following The Thaiger
.
Report claims air pollution "kills thousands", costs billions annually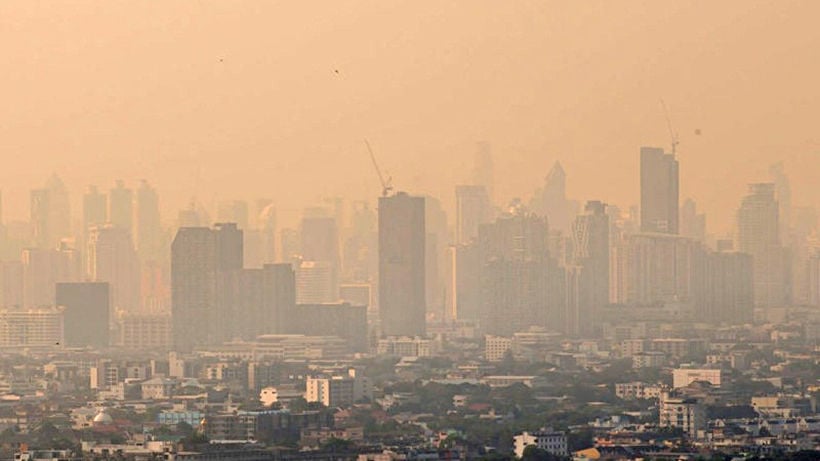 "In mere months, major cities around the world have lost tens of thousands of lives and well into the tens of billions of dollars in economic productivity." New data released by environmental groups makes claims that air pollution in Bangkok alone has caused some 6,800 deaths and an economic loss of 81.4 billion baht so far this year. The data, released online earlier by the Helsinki-based Centre for Research on Energy and Clean Air, Greenpeace – Southeast Asia and the real-time air quality monitor IQAir Air Visual, measured smog in 28 major cities worldwide and used models devised by the […]
Poll shows most Bangkok residents dissatisfied with public bus service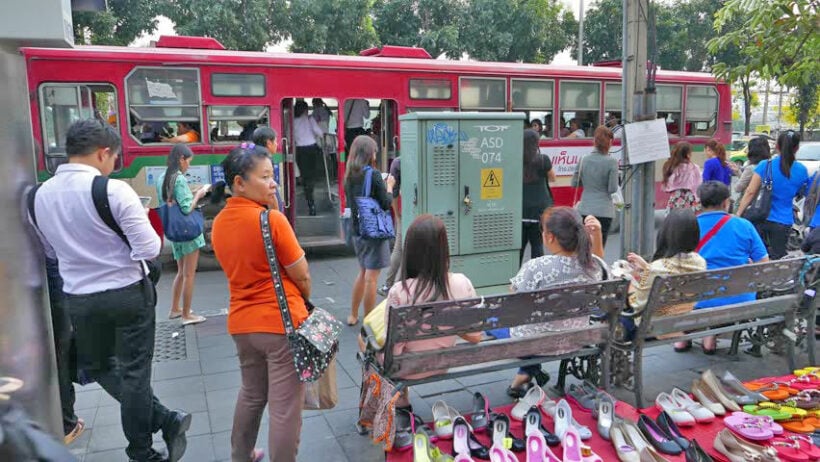 A recent survey by Bangkok Poll showed most of the city's residents aren't satisfied with the capital's bus services, citing long waiting times, shabby conditions and thick black exhaust. The poll, conducted June 25-29 by the Bangkok University Research Centre, surveyed 1,299 people aged over 18 to gauge public satisfaction with city buses. The largest group, 46.7%, said they were unsatisfied with buses operating on Bangkok streets; 33% were partly satisfied and 20.3% were mostly satisfied. Asked to identify the problems with the capital's public buses, 61.1% complained of long waiting and inadequate numbers of buses. Another 51.7% said most […]
Government claims they're serious about northern air pollution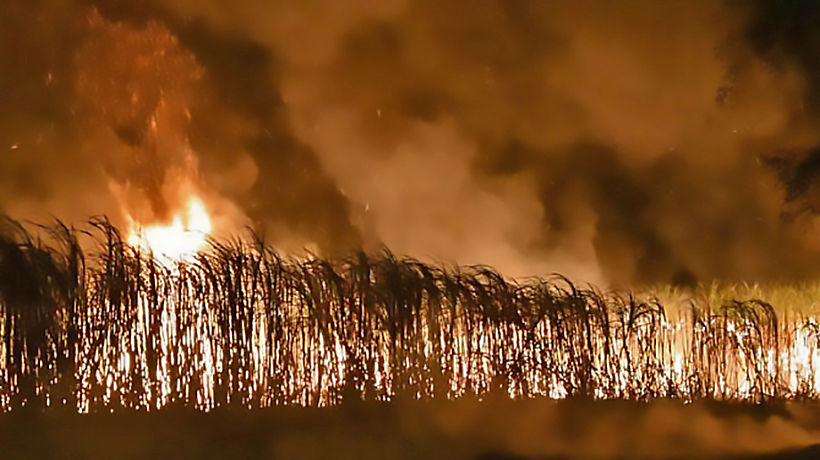 Thailand's northern provinces, particularly Chiang Mai and Chiang Rai, suffer mightily during the annual plantation burning season, infamously known as "smoky season," when farmers there and in neighbouring Laos, Myanmar and Cambodia burn their fields in preparation for the next harvest. The season lasts from January to April, and during that time Chiang Mai often rates as having the worst air quality in the world. But now the government says it's taking air pollution seriously and aims to clean up the North. Chiang Mai's air quality problems have been a consistent issue, since the northern Thai city was declared 'most […]