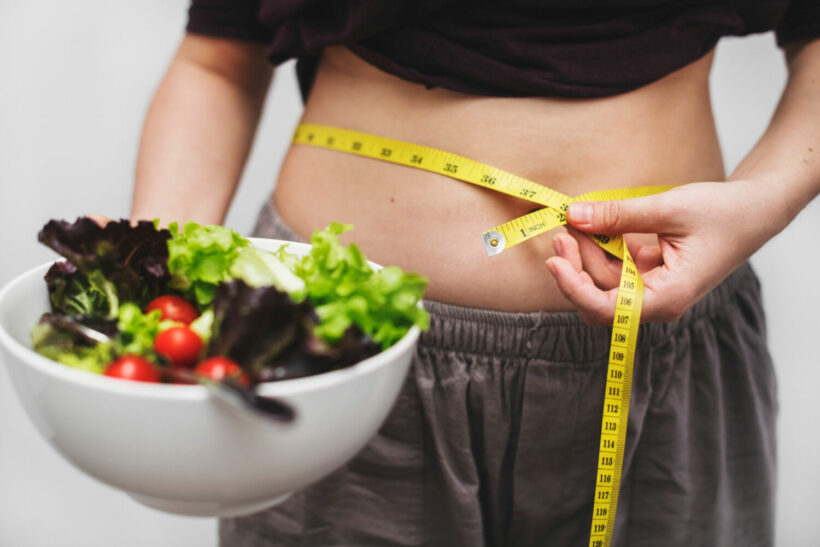 You've dieted and you've exercised, yet those stubborn bulges in certain areas of your body just won't go away. You want to take it to the next step by getting a fat reduction procedure, but you don't want to go under the knife and get liposuction. So, what's your option? Thanks to the advancement of technology, there are less painful and less invasive liposuction alternatives for you. The proliferation of these minimally invasive fat reduction procedures is much more attainable for many people since they require no anaesthesia and little to no downtime. If you want to achieve your dream body shape with minimal fuss, here are the top 5 alternatives to liposuction in Thailand.
1. CoolSculpting
CoolSculpting is possibly the most popular alternative to liposuction. According to Darren Lyons of MyMediTravel, the number of people booking CoolSculpting appointments in Thailand has risen significantly in the past several years. CoolSculpting is a fat-freezing method that uses cold temperature to break down fat cells in specific areas without harming the skin and nearby tissues. As the frozen fat cells die, your body gradually eliminates them. The result is not instant, but it'll look natural. With regular exercise and a proper diet, you'll likely lose the fat permanently. CoolSculpting is particularly effective to reduce fat in the stomach, thighs, upper arms, back, and love handles.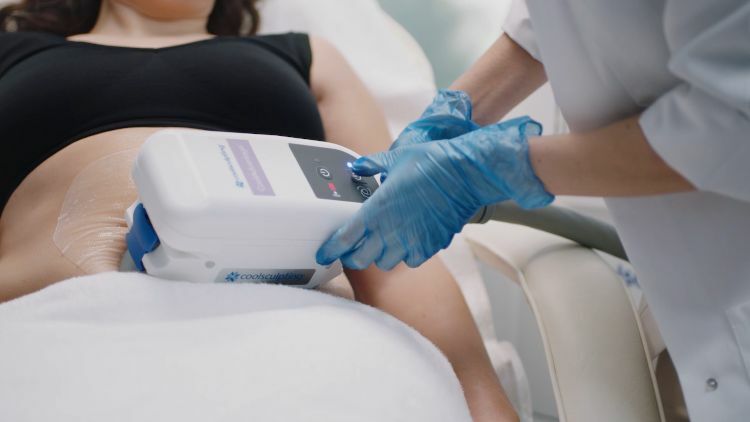 2. UltraShape
UltraShape is a procedure that eliminates fat cells in the abdominal area using advanced pulsed ultrasound energy. Although it's mostly used to reduce fat in the stomach area, it's also effective to eliminate fat in your butt, hips, love handles, upper arms, and thighs. During the procedure, the practitioner will put the UltraShape applicator on the targeted area. This applicator emits ultrasound energy pulses that specifically target the fat below the skin, so the surrounding skin, tissue, and nerves are left intact. The ultrasound energy creates pressure that breaks down the membrane of the fat cells to rupture. Your body will then remove the ruptured fat cells in the following weeks after your treatment.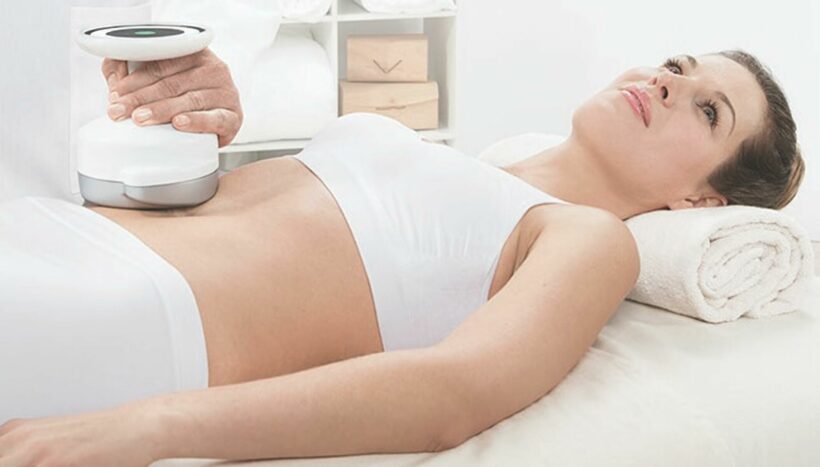 3. SculpSure
SculpSure is often compared to CoolSculpting because the two procedures destroy fat cells with temperature manipulation. While CoolSculpting freezes unwanted fat cells, SculpSure melts them. SculpSure is a type of laser lipolysis, which is a procedure that uses laser energy to heat up fat cells and melt them away without impacting other cells around the targeted area. The procedure can reduce fat cells in many areas of the body. However, it's particularly recommended for people who want to reduce volumes of fat in the abdomen and flanks.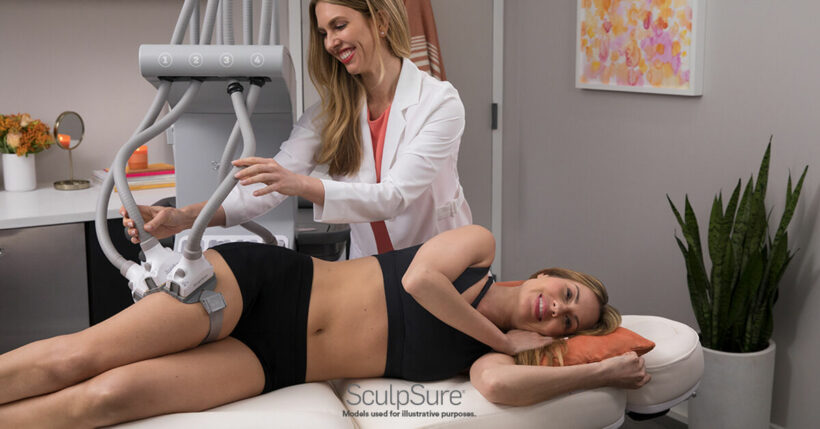 4. Vanquish
Vanquish is one of the latest non-invasive fat reduction procedures. It's a common type of radiofrequency lipolysis. Radiofrequency lipolysis is a type of fat reduction procedure that uses a radio frequency to heat the unwanted fat cells. It's among the few procedures where the applicator doesn't make any physical contact with the patient. The applicator heats the fat cells from a distance, typically around one centimetre from your skin. The heated fat cells will gradually shrink, and your body will eliminate them naturally. Like other fat reduction procedures on this list, Vanquish destroys fat cells without affecting other nerves and tissues around the area.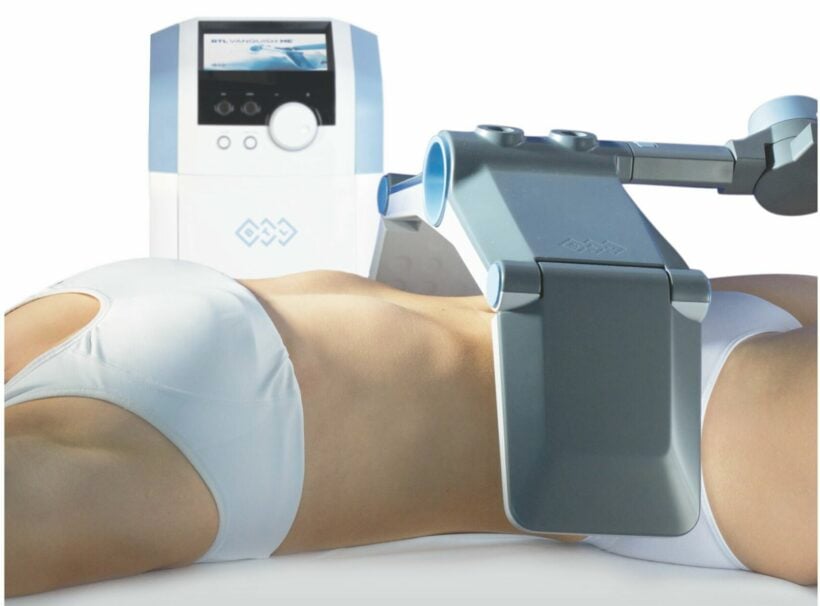 5. Kybella
If you have stubborn fat under your chin or the dreadful double-chin, Kybella might be the perfect procedure for you. Kybella is the most well-known type of injection lipolysis. This procedure chemically reduces fat cells around the targeted site. The chemical used in injection lipolysis is deoxycholic acid, a naturally-occurring substance in our digestive system. Our body uses deoxycholic acid to emulsify fat for absorption in the intestine. Similar to other procedures on this list, you won't see the results immediately. Most people who got this procedure see results by 6 to 8 weeks following one treatment.
And there you have it, our top 5 alternatives to liposuction in Thailand. So, are you ready to finally bid farewell to annoying fat bulges without having to go under the knife?
Whether you want to undergo CoolSculpting or Kybella, keep in mind that these procedures aren't a way for you to lose weight. They're recommended for people who are already close to their ideal body weight but want to eliminate stubborn fat from certain areas of their body. Additionally, although they require less downtime and risks compared to liposuction, that doesn't mean that there are no side effects to these procedures. Be sure to do your research before deciding to get through with any of these non-invasive fat reduction procedures in Thailand.

Join the conversation and have your say on Thailand news published on The Thaiger.
Thaiger Talk is our new Thaiger Community where you can join the discussion on everything happening in Thailand right now.
Please note that articles are not posted to the forum instantly and can take up to 20 min before being visible. Click for more information and the Thaiger Talk Guidelines.