Top 20 things to purchase in 7-11 Thailand Edition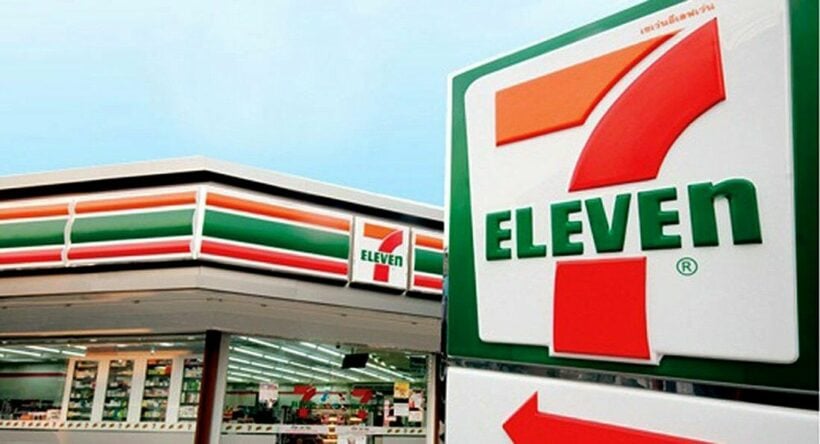 Over 11,000 7/11 stores serve over 11.8 million customers every day in Thailand. In the Bangkok Metropolitan Region alone, there are about 5,000 stores. In comparison, the United States has just over 9,000 7/11. When in Thailand you will never go hungry as 7/11s offers all types of snacks, food, drinks, and desserts. Let's take a look at a local guide on the top 20 items you can buy from 7/11 in Thailand. You can also download the 7-11 delivery application to get deliveries.
Top 20 things to purchase in 7-11 Thailand Edition
1. Cream Filled Soft Cake
This is one of the fluffiest and softest cakes available in 7-11. You'd be missing out if you didn't sample this wonderfully satisfying soft cake, which has received rave reviews from locals. Costing a merely 20 baht You'll be surprised at how well this tasty treat that pairs with tea or coffee.
2. Japanese Style Strawberry Flavoured Pancake
Are you stumped as to what to make for breakfast? This delicious strawberry cream bundle is available at 7/11 for 20 only baht. You don't have to bother with preparing pancakes or searching for the perfect maple syrup. It's as simple as buying it, ripping it open, and devouring it.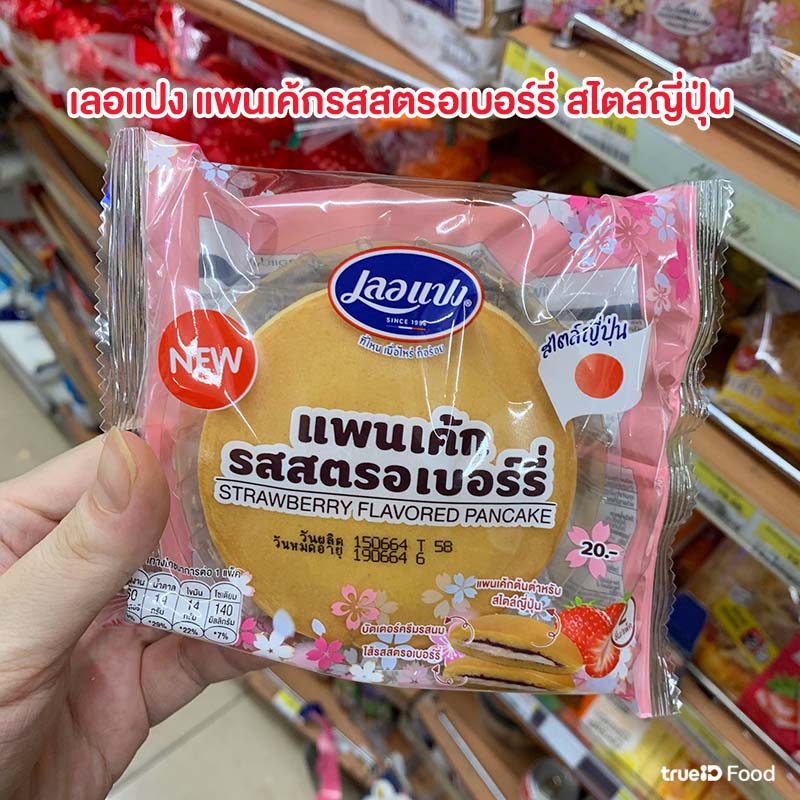 3. Crispy roasted seaweed mixed with Taro Chips
Thailand's most popular snack is Tao Kae Noi. Tao Kae Noi, which is essentially a brand of crispy fried seaweed, has seen sales skyrocket since the debut of the film "Top Secret" last year. Top Secret presented the tale of Aitthipat, the founder of Tao Kae Noi, and how he built the company into the success it is today.
Much on this crunchy roasted seaweed that is mixed with taro. These savoury treats promise to delight your palate. Its low in calories and high in Vitamin and Mineral, the compact size is just right to fit inside a lunch box. Also comes in vegetarian flavour!
4. Supplement Drinks
7-11 has the solutions to all of your problems. You could be suffering from constipation, tiredness, or simply require a pick-me-up beverage. A variety of juices, detox coffees, and collagen drinks are available, each with its own set of health advantages. Veta Berry has been praised for its high vitamin content and pleasant flavour.
5. Authentic Thai custard desserts
Did you just say that we could get Thai desserts at 7/11? Yup! When you are there, you can bring home some Thai sweets such as Longan Sticky Rice Pudding, Sago with Black Beans, Sweet sticky rice with kaya, and even Mung Bean Soup. The Thai custard with sticky rice has been ranked number 5 for its sweetness and authenticity, it's a must-try when going to your local 7-11.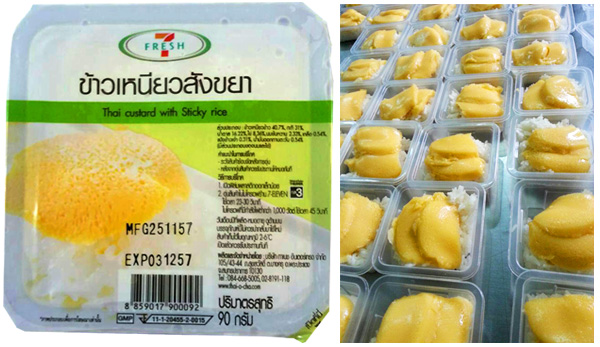 6. Mama instant noodle
Instant noodles have been popular among Thais as a hunger-satisfying option. Many of us like the wonderful flavours of many types of soups, while some of them are also delicious without them. Your trip to Thailand will not be completed without trying some mama noodles. It comes in various flavours but the popular ones are Tom Yum and minced pork. There are also vegetarian flavours such as mushrooms.
7. Ready-made meals
Yes, you can buy your breakfast, lunch, and dinner at 7/11 in Thailand. They come in microwaveable containers and are made for instant consumption. If you are short on cash, don't worry as you can buy the chicken basil rice at only 40 Baht that will satisfy your hunger and taste buds.
8. Tuna Spread with crackers
Time to crack it up with this delicious tuna spread that comes with crackers for only 30 baht! Sealect Tuna spread is high in omega-3 fatty acids, which aid to maintain blood vessel balance and lower cholesterol levels in the arteries. This snack is popular as it's healthy, and yet very satisfying!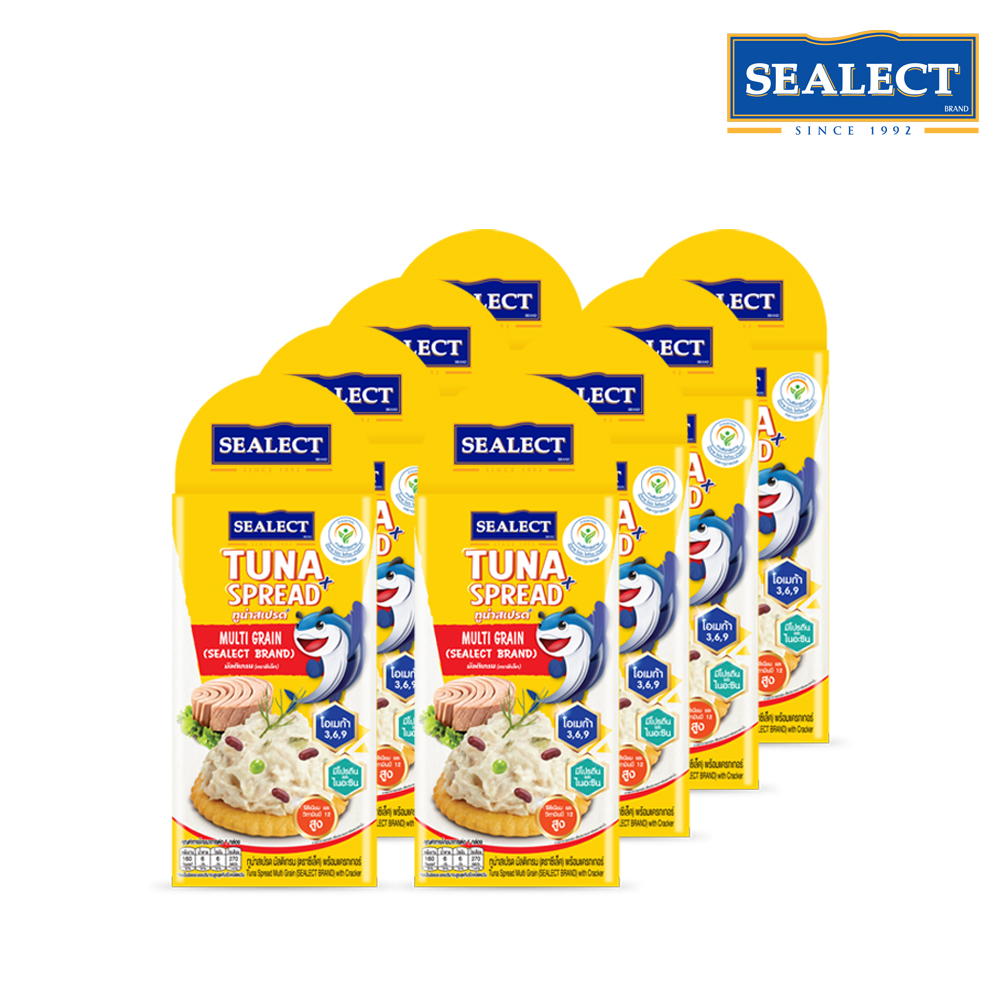 9. Salted Egg custard cream croissant
This delicious salted egg custard cream croissant is only 280 calories. With a sweet and sour taste from the custard within the croissant locals enjoy this snack for just 29 baht. You can have it cold or heated it up as it's tasty both ways. It's a quick snack to munch on if you are in a rush to go somewhere.
10. Salted Papaya Dried Fruit
Salted mangosteen and dried papayas are must-try options in 7/11, as its unique sour taste is one of a kind. The snack nutritional content of dried fruits is similar to that of fresh fruits. You can get a variety of dried fruits to snack on at Thailand's 7/11.
11. Sausage Cheese Croissant Sandwich
The sausage cheese croissant sandwich is one of the most popular grilled cheese sandwiches. There is, however, a vast assortment of sandwiches to choose from, and all you have to do is hand it over to the 7/11 workers, who will cook it for you in minutes.
12. Tasto Grab Curry
When you are in 7/11 make sure you grab Tasto Grab Curry chips or tasto pla sam rod (3 flavoured fish). These are popular Thai flavours and are loved by locals and foreigners. You get a mix of sweet, spicy savoury and salty at the same time. If you are not into spicy, you can always opt for the yellow butter and cheese flavoured chips.
13. SPY Cocktail
Apart from the well-known Singh and Chang beers, the Spy Cocktail and other cool and pleasant alcoholic beverages are available for purchase. The drink is available in seven different flavours, each with its own distinct flavour. It's possible that you'll have to sample all of the flavours to figure out which one you prefer.
14. Rice Toppings and Stocks for cooking
You don't have to go through the hassle of cooking Thai food from scratch as you can find ready-made toppings such as Tom Yum, red curry, green curry at Thailand's 7/11. All you have to do is buy the packets and heat them up on your cooking pan. Some of the toppings come in powder form and you will have to add some water to it. You can add your favourite meat or vegetables and cook them with the toppings and there you have your delicious chicken green curry.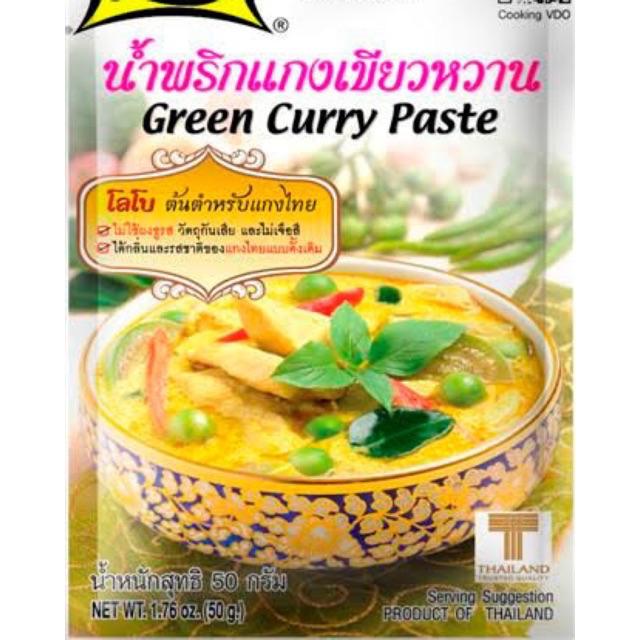 15. Freshly brewed coffee
You can get freshly brewed coffee and frappes at 7/11 in Thailand starting at only 30 Baht! You can choose between Americano, cappuccino, latte or mocha. Apart from that, you can also try the famous Thai ice tea and matcha green tea. It's not just fresh but also got a very authentic taste to it. Before you enter, you will see a poster outside 7/11 that says, 'all cafe' and therefore you will know that this 7/11 served freshly brewed coffee.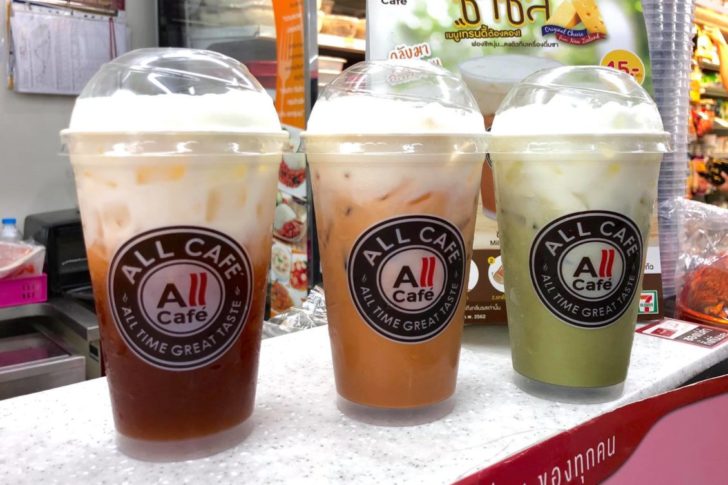 16. Skincare Products: Facial Masks and Gels
Because many Thais are obsessed with having clear, flawless skin, 7/11 in Thailand sells a variety of face masks, gels, and creams. Many of the products sold in Thailand's 7/11 can be used to treat skin problems. Cathydoll blackhead masks, oxe cure acne spray, and isme eye cream Soaps made with Thai herbs are also available.
17. Medicines
If you fall off a motorbike, get a cold, fever, stomach problems, or allergies, you can get medication for all of these conditions at any 7/11 in Thailand. Vitamins, dietary supplements, protein, and collagen are also available. Those who prefer inhalers for stuffy noses might choose one of the Ramakien Herbal Inhalers instead. It's a lovely method to unblock your noses, and it's different from the normal lip balm-sized inhalers.

18. Mae-Ruay Peanuts
Mae-Ruay Snack Food first opened its doors in 1964. Peanut snacks are produced by a leading company with many flavours to choose from. Vegetarians will also appreciate the high quality snack. Thais of all ages have become enamoured with Koh-Kae nut snacks as they are perfect for a snake while drinking.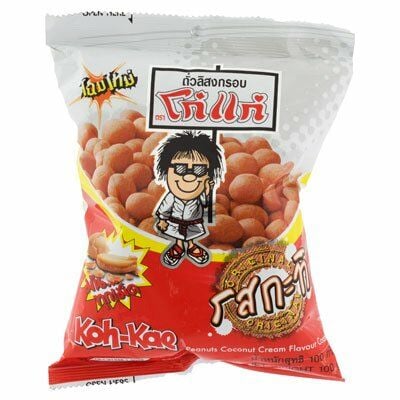 19. Yakult
Yakult is a delightful probiotic fermented milk drink made with Yakult's proprietary Lactobacillus casei Shirota strain (LcS). Yakult helps to promote digestion and immunity when consumed on a daily basis. Yakult is available in 2 types Yakult (look for red lids) and Yakult Light (look for blue lids).
20. Coffee, tea and malt drinks Sachets
ChaTra Mue is a popular traditional Thai tea, and since mango is linked with Thailand, you can expect the instant Mango Drink to be equally delicious. Apart from that, you can buy the usually Lipton tea and Gold Nescafe.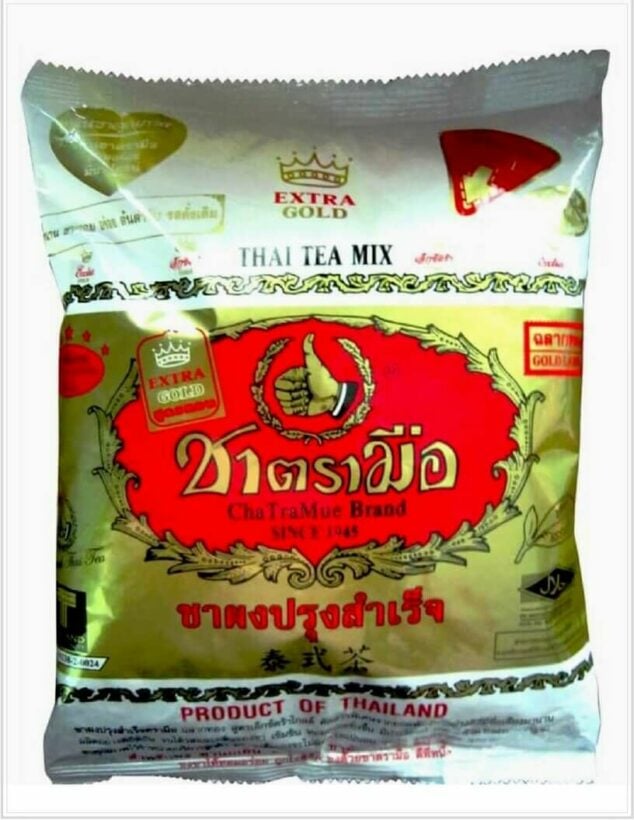 In Thailand, 7/11 can be found on almost every street corner. Thailand has the world's third-largest number of 7/11 stores. Almost anything is available, including toiletries, drugs, microwaveable meals, and freshly brewed coffee!
Things To Do

Join the conversation and have your say on Thailand news published on The Thaiger.
Thaiger Talk is our new Thaiger Community where you can join the discussion on everything happening in Thailand right now.
Please note that articles are not posted to the forum instantly and can take up to 20 min before being visible. Click for more information and the Thaiger Talk Guidelines.