How non-native English speakers can teach in Thailand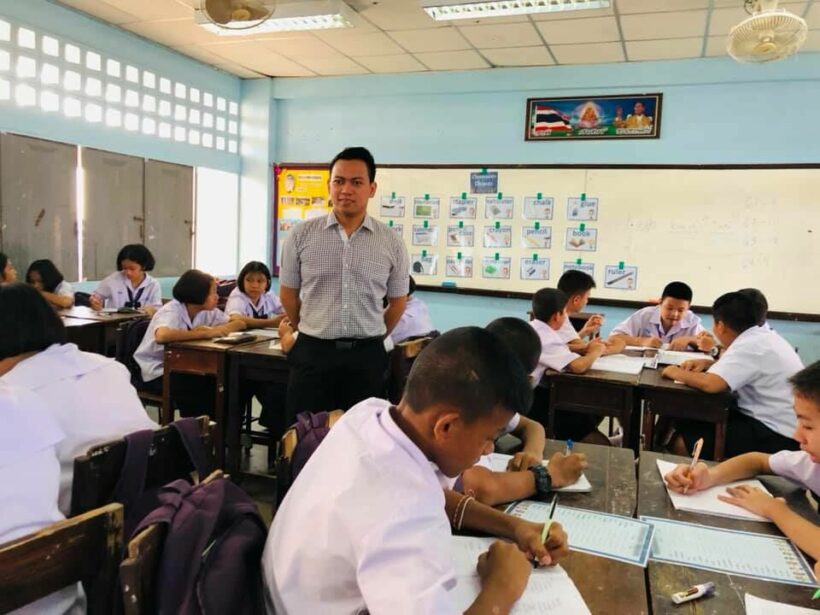 Thailand is a land of many opportunities. For native English speakers, it can be a pot of gold when it comes to teaching jobs that are available. For those who aren't native English speakers, there is still opportunities to teach in Thailand. And, you can even get a job teaching English, despite not being fluent or a native speaker.
Even if you aren't from the countries of England, Scotland, Wales, Ireland, Australia, Canada, New Zealand, and the United States, you can still be a native English speaker. And, if you are from those countries but were born speaking a different language, you still have the unique advantage of hearing fluent English speakers all around you. Here, we have a list of commonly-asked questions about getting a job in Thailand as a non-native English speaker.
Does Thailand accept non-native English speakers to teach in their schools?
The short answer is yes. But, you must show evidence that you can speak English to a certain lebel and are able to teach. From international English proficiency exams, like the IELTS or TOEIC, getting a score from taking one of these, is essential.
Other things that are considered a 'must' when it comes to teaching in Thailand, include the qualifications and/or document and certifications below.
Do I need a university degree?
Most schools in Thailand technically require teachers to have earned a university degree, as per the Ministry of Education. So, upon applying to a job in Thailand, it is a good idea to have documents ready to show that you have graduated from a university.
Having a degree in English language and literature is definitely an advantage, especially if you aren't a native English speaker. Moreover, if you have a degree in education, it will also be advantageous. In Thailand, if you show that you have graduated from a university with an education degree, you are automatically qualified to get a permanent teaching license.
What score do I need on the TOEIC or IELTS to show that I am proficient in English?
For the TOEIC, you will need a score of at least 600 points. This will show that you are proficient in English and can be successful in teaching. For the IELTS, you must have a minimum band score of 5.5 for the same reasons.
Is earning a TEFL certificate necessary?
As we noted before, technically you should be a holder of a university degree to be considered for a teaching job in Thailand. But, this isn't always followed or observed. If you have a TEFL certificate, it can help you land a job in the Land of Smiles even if you don't have a degree. Other certifications that are similar, include the CELTA, ESL, or TESOL certificates. The CELTA is definitely the best one to get if you are wanting the most reputable. Any of these certificates, especially the TEFL, should be issued in the form of at least a 120 hour course. Anything less, it can be said, is not usually accepted.
Your resume or CV is even more important if you are not a native English speaker.
We have all heard this before: make sure your resume is attractive and error-free. This is even more important if you are not a native English speaker and are hoping to get a teaching job. Spelling, grammar, formatting, and overall neatness are essential features on a resume. So, review and review your resume to make sure there are no errors before sending it off.
The simple rules of creating a resume should also be observed. Keep your resume to only 1 page-long and only feature jobs and experiences that are directly related to the job in which you are applying. For example, if you're wanting to teach young EFL learners, tell them why you're perfect for the job and highlight your teaching experience with younger students.
What should I wear to the interview?
Thailand, believe it or not, is actually a very conservative country. That being said, it is very important to look clean and well-dressed when arriving to an interview. Teachers are held in high-esteem in Thailand, and it should be evident that you are aware of the expectations through your behaviour and attire. Long sleeves for men and collared shirts is a must, as well as a tie. For women, a long dress or skirt and collared shirt is sufficient. Pants for women is usually unacceptable. And, make sure you don't show tattoos or have a shirt or dress that comes low on your chest. If so, you may be asked to leave as it is highly unappreciated.
Is it necessary to be in Thailand in order to find a teaching job?
No. It is not necessary to be in Thailand when looking for a teaching job. Interviews also aren't always conducted in-person. However, when you are in Thailand, it is much easier to check out a job and for them to check you out. Additionally, it is best to come to Thailand for at least a few weeks before trying to get a job. This will help you decide if the culture, atmosphere and expectations are a good fit. And, if an employer knows you are already in Thailand, it will usually put you in a higher position over the rest of the applicants. Learning a bit of conversational Thai and the wai greeting is also highly recommended when you converse and interact with a potential employer.
Yes, your bilingual skills could help you get a job!
Even if it is not teaching English, many schools in Thailand will appreciate your bilingual skills. You can use this to your advantage by showing your potential employer that you have experience in learning the English language as a non-native speaker. As it can be said, non-native English speakers may be more aware of the common problems and issues encountered when trying to learn English, which can be useful to your future students.
Overall, it is important to be open-minded when trying to get a job as a teacher in Thailand. As it is somewhat a disadvantage to not be a native English speaker, you should be prepared to be offered a teaching job for another subject other than English.
Being open-minded and showing this attribute to your potential employer is important. Keep in mind that teachers in Thailand don't always stay long-term. This means you may not get an English teaching job now, but if you are already hired to teach another subject, you may be first in line to teach English if they have an unexpected opening.
The most important thing about teaching, is your relationship with the students and staff. If you can show that you are a team player, accept constant change, and go with the flow, you will undoubtedly be more successful than others.

Join the conversation and have your say on Thailand news published on The Thaiger.
Thaiger Talk is our new Thaiger Community where you can join the discussion on everything happening in Thailand right now.
Please note that articles are not posted to the forum instantly and can take up to 20 min before being visible. Click for more information and the Thaiger Talk Guidelines.