US evacuates citizens from Japan virus ship as China death passes 1700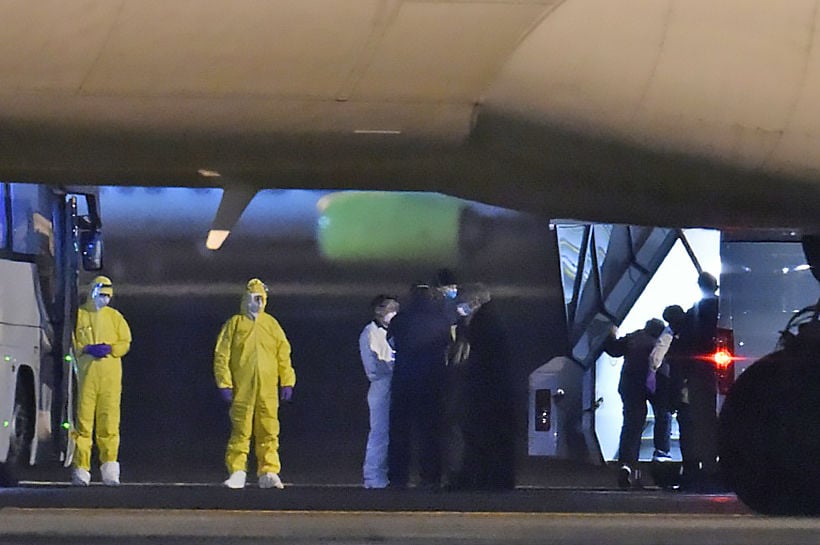 Some US citizens from the cruise ship Diamond Princess, currently quarantined off the coast of Japan, have been evacuated and flown home, where they face a further 14 day quarantine. Other nations are preparing to follow suit as global concern grows over the spread of the COVID-19 coronavirus, and the death toll at its epicentre in China topped 1,700. More than 70,500 in China have been infected by the flu-like disease, which has sparked panic buying and jitters over the global economic impact.
The Diamond Princess represents the biggest cluster of infections outside of China. Cases have climbed to 355, despite passengers being confined to their cabins. Governments are scrambling to repatriate their citizens amid growing criticism of Japan's handling of the crisis, with Canada, Australia, Italy, Israel and Hong Kong all poised to evacuate their citizens.
This morning, a convoy of buses driven by people in protective suits removed American passengers from the ship after a makeshift passport control. There were no health checks at that point, said one US passenger, a 52 year old medical social worker, who complained that the US government "should have acted much sooner, at the beginning."
"I am happy and ready to go. We need a proper quarantine. This was not it."
The US embassy in Japan has confirmed two jets had left Japan en route to the US. Those on board expected to undergo a further 14-day quarantine period on US soil.
But some Americans on the ship declined to go. An American lawyer on the ship with his wife tweeted:
"My health is fine. And my two-week quarantine is almost over. Why would I want to be put on a bus and a plane with other people they think may be infected when I have spent nearly two weeks isolated from those people?"
He described a fellow American standing on her balcony chanting "USA, USA" as buses arrived to collect them.
"Of course, in contravention of the rules of quarantine, she's not wearing a face mask, and she's talking with a passenger on the adjacent balcony… And you wanted me to get on a bus with her?"
Forty US passengers tested positive for the virus and were rushed to hospitals in Japan, according to Anthony Fauci, a senior official at the National Institutes for Health. It isn't clear if they were already counted among the 355 known cases on the ship.
Chinese authorities have placed about 56 million people in Hubei province and its capital Wuhan under quarantine, virtually sealing off the province from the rest of the country and the world in an unprecedented effort to contain the virus. New cases outside the central province have been steadily declining for the last thirteen days. There were 115 fresh cases outside the central province — sharply down from nearly 450 a week ago.
Chinese authorities are quick to point to the slowing rise as proof their measures to stem the spread are working, even as the death toll climbed to 1,770.
But World Health Organization head Tedros Adhanom Ghebreyesus has warned it is "impossible to predict which direction this epidemic will take."
SOURCE: Bangkok Post
Want more from the Thaiger family?
📱 Download our app on Android or iOS for instant updates on your mobile
📧 Subscribe to our daily email newsletter
👍 Like/Follow us on Facebook
🔔 Subscribe to or Join our YouTube channel for daily video updates
Krabi tourism operators call for vaccination ramp up, clarity on national park rules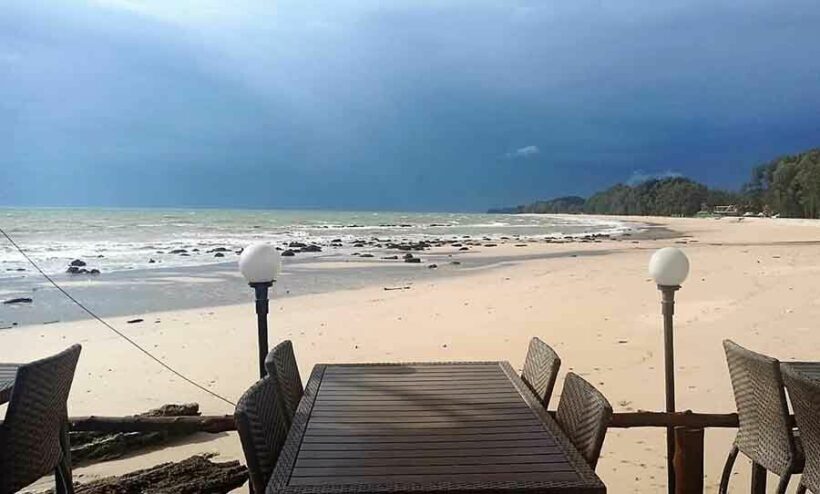 With Krabi eyeing October 1 for a re-opening to vaccinated foreign tourists, operators in the region are calling for greater clarity and for vaccination to be ramped up. Ekawit Pinyotamanotai from the Krabi Tourism Association says tourism workers need to be prioritised for vaccination and there is a need for clarity on regulations governing national parks.
The Krabi sandbox model covers Koh Lanta, Koh Phi Phi, Ao Nang, and Railay Bay, which are all hoping to open to vaccinated travellers and reboot their decimated economies. The Bangkok Post reports that Ekawit is calling for a ramp-up of vaccination efforts in the region, saying this is crucial to rebuilding confidence among locals and tourists alike.
According to Ekawit, between 40,000 and 80,000 workers in the tourism sector in Ao Nang, Railay, Lanta, and Phi Phi need to be prioritised for Covid-19 vaccination. Krabi's vaccine rollout is expected to kick off next month, with officials aiming to administer between 8,000 and 10,000 doses a day in the first stage.
Ekawit says there has been interest in the province from travel agents in Scandinavian countries, as well as Germany and the UK. However, with 90% of tourist attractions being located in areas designated as national parks, he points out that there is an urgent need for the National Parks, Wildlife and Plant Conservation Department to clarify the regulations applicable to these sites.
Furthermore, he says the sudden closure of places like Maya Bay make it extremely challenging for operators to plan itineraries in advance. He says that while operators appreciate a need for periods of rehabilitation, the department must implement more practical solutions to manage visitor capacity, including clarifying how long tourists can spend on islands and beaches.
"Operators agree natural resources need rehabilitation, but the closures require more clarification."
Meanwhile, the president of the Krabi Tourism Association, Sasithorn Kittidhrakul, says businesses are calling for an extension to the domestic tourism stimulus package to cover low periods such as August and September. She points out that such an extension would give businesses in places like Koh Lanta a chance to make some money, given that they cannot open to international tourists until October.
SOURCE: Bangkok Post
Want more from the Thaiger family?
📱 Download our app on Android or iOS for instant updates on your mobile
📧 Subscribe to our daily email newsletter
👍 Like/Follow us on Facebook
🔔 Subscribe to or Join our YouTube channel for daily video updates
Pfizer vaccine OK for US children 12-15, critics urge better use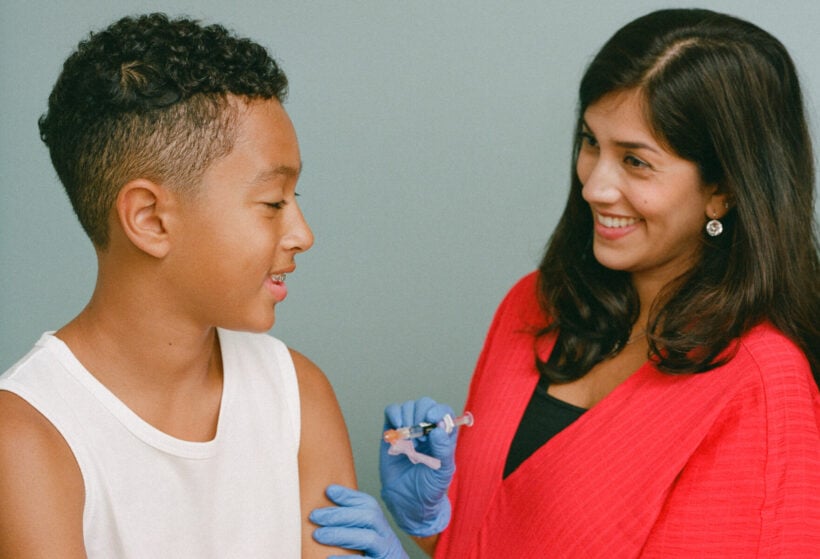 While drug regulators authorised Pfizer vaccine for children aged 12 to 15 in the US, critics are saying that the jabs would be more useful if sent to poor countries. The American Food and Drug Administration cleared the vaccine on Monday, saying that it was safe for children over the age of 12, and the US Centres for Disease Control will now convene an advisory committee to discuss the formal recommendation. But there are many countries where very vulnerable people still have not had access to any vaccine. Children are considered to have a minimal risk for Covid-19.
The head of the World Health Organisation spoke critically against vaccine diplomacy, the red tape and international negotiation that is slowing the distribution and administering of vaccines to other countries in need. The United States is one of many wealthy nations that have been able to quickly spread the vaccine throughout its population, with over 115 million people already fully vaccinated. The American economy is the world's biggest, and thanks to the rapid vaccination, governmental authorities have begun to loosen restrictions related to Covid-19 and begin to revive the ailing economy.
President Joe Biden hailed the vaccine approval for children aged 12 to 15, saying that it was a promising development and will help the country fight against the Coronavirus. But the United States has been coming under increased pressure to aid in getting vaccines to less fortunate countries with greater need. The United States has recently joined the push to convince Covid-19 vaccine manufacturers to release their intellectual property rights in order to allow other nations to produce vaccines locally.
Here in Thailand, Americans have been calling for the United States government to make arrangements for expats and citizens abroad to get vaccinated when they're in countries that do not provide them with vaccines. At the same time, many frustrated Thai people with the means to travel to the US are participating in vaccine tourism, planning American vacations where they can get vaccinated.
The head of the European Medicines Agency believes that the EU will also approve the Pfizer vaccine for children aged 12 to 15, possibly within this month. The move will further help vaccination efforts it hopes to jumpstart European economies. As Covid-19 restrictions are being lifted, the Justice Minister in Spain reminded people the coronavirus is not gone and they need to behave responsibly following the end of a six-month state of emergency there. People had responded by dropping masks and social distancing protocol to celebrate in the streets. Greece has reopened schools for younger children up to middle school and hopes to remain open from May 14th for the tourism season. Ireland also revoked domestic travel bans allowing people to move around the country more freely again.
SOURCE: Thai PBS World
Want more from the Thaiger family?
📱 Download our app on Android or iOS for instant updates on your mobile
📧 Subscribe to our daily email newsletter
👍 Like/Follow us on Facebook
🔔 Subscribe to or Join our YouTube channel for daily video updates
Wednesday Covid UPDATE: 24 deaths and 1,983 new infections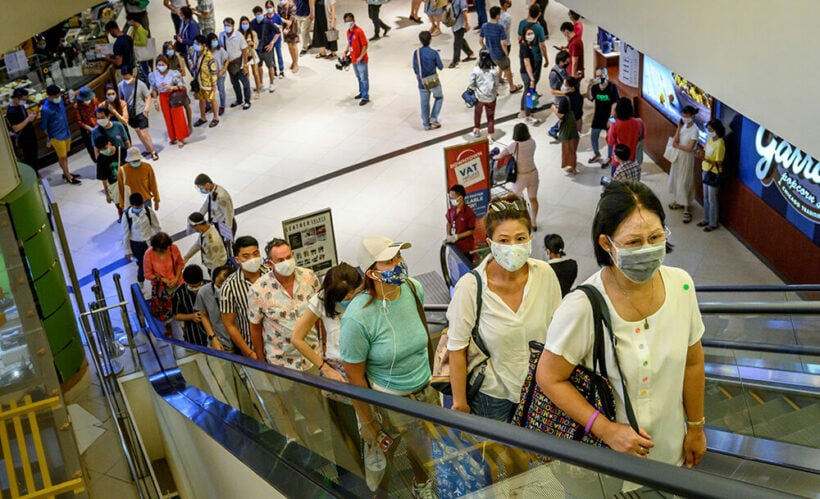 The Thai public health ministry is reporting an additional 34 Covid-related deaths and 1,983 new infections from the past 24 hours of Bangkok and provincial reports. We'll post all the provincial numbers just after lunch when they become available.
• Bangkok health officials are aiming to get around 70% of the Bangkok's residents – about 5 million people – vaccinated within 2 months.
Yesterday PM Prayut Chan-o-cha noted that the number of people registering for vaccinations with the government had fallen below target.
• Krabi's tourism operators are urging the government to push forward with local vaccination plans and commit to regulations for the province's national parks so they can proceed with plans to re-open on October 1.
Ekawit Pinyotamanotai, president of the Krabi Tourism Association, says that "vaccine readiness is the key factor to build the confidence of locals and tourists".
• The Marine Department is imposing strict new social distancing and regular cleaning aboard boats on the capital's main canal routes for passenger ferries. They are also ordering more frequent services to spread out the load on each boat.
Boat operators will now add more trips during the morning rush hour from 7am to 8.30am and in the evening from 4:30pm to 6pm. The service frequency will increase from 5-7 minutes to 2-3 minutes to prevent crowding on both boats and piers – Nation Thailand
Want more from the Thaiger family?
📱 Download our app on Android or iOS for instant updates on your mobile
📧 Subscribe to our daily email newsletter
👍 Like/Follow us on Facebook
🔔 Subscribe to or Join our YouTube channel for daily video updates