Thailand's entertainment venues and bars poised to reopen in July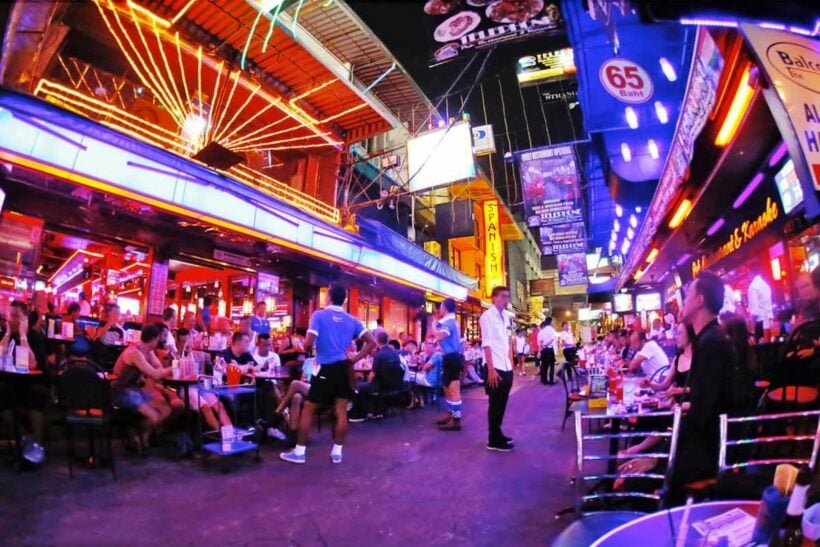 Pubs, clubs and karaoke bars will be allowed to re-open in July. That's a promise from the committee which has been rolling out Thailand's gradual re-openings in staged phases. It will be the fifth phase of lifting the restrictions, originally imposed on all levels of business in Thailand in response to the threats from Covid-19. But, it should be stressed, the good will from the committee now needs to be given assent from the Centre for Covid-19 Situation Administration at its next meeting this Friday before it happens
Talks were held yesterday between Thailand's deputy Army chief and committee members, along with representatives from venues. Notably, massage parlours weren't mentioned in the reports from the meeting.
Last week the country's musicians made an emotional appeal to the government to permit them to get back to earning a living as they continued to face financial hardship whilst the rest of the country was heading back to work. It is estimated that there are over 100,000 self-employed musicians in Thailand struggling to survive.
The committee will be recommending a re-opening of the country's entertainment industry and musicians being allowed to ply their trade again.
The introduction of phase 5 re-openings is nothing to do with the expected sunset of emergency decree provisions at the end of June. Thailand has recorded no new local transmissions for 27 days, with recent cases imported by Thais returning to the country.
The president of the Khao San Business Association says the outcomes of the meeting were good news for owners of entertainment venues as it meant their businesses could reopen and they could have some liquidity to stay afloat. This would enable them to pay for their premises and support their staff. It is estimated that more than 90% of Thailand's entertainment industry caters for the domestic market.
He also noted that the reopening will go ahead with all the necessary precautions in place by venue owners to protect staff and patrons.
"Nightlife operators have prepared plans to prevent virus transmissions based on the guidelines of the Public Health Ministry. I think the pandemic is now under control in Thailand."
"Customer temperatures will be checked before entry, there will be hand sanitiser on tables and so on."
The reopening of entertainment venues in the party spots of Bangkok, plus Pattaya and the southern resort island of Phuket, remains a vexed problem as, once open, there are currently limited customers until the flow of international tourism resumes.
SOURCE: Bangkok Post | CCSA
Keep in contact with The Thaiger by following our
Facebook page
.
Poll shows most Bangkok residents dissatisfied with public bus service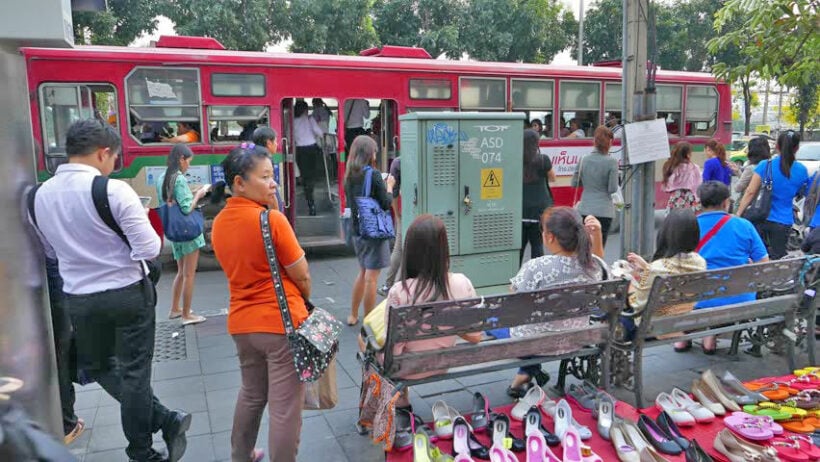 A recent survey by Bangkok Poll showed most of the city's residents aren't satisfied with the capital's bus services, citing long waiting times, shabby conditions and thick black exhaust. The poll, conducted June 25-29 by the Bangkok University Research Centre, surveyed 1,299 people aged over 18 to gauge public satisfaction with city buses.
The largest group, 46.7%, said they were unsatisfied with buses operating on Bangkok streets; 33% were partly satisfied and 20.3% were mostly satisfied.
Asked to identify the problems with the capital's public buses, 61.1% complained of long waiting and inadequate numbers of buses. Another 51.7% said most of the buses are old, while 41.2% complained of black smoke.
Asked to suggest improvements they'd like to see, 61.6% said they want buses to arrive on time to shorten commuting times. Some 53.1% wanted all city buses to be air conditioned. About 51.9% wanted them to be less crowded by adding frequencies and seats, in line with "new normal'' and social distancing measures to prevent the spread of Covid-19, according to the poll.
SOURCE: Bangkok Post
Keep in contact with The Thaiger by following our
Facebook page
.
Thailand growing more expensive for expats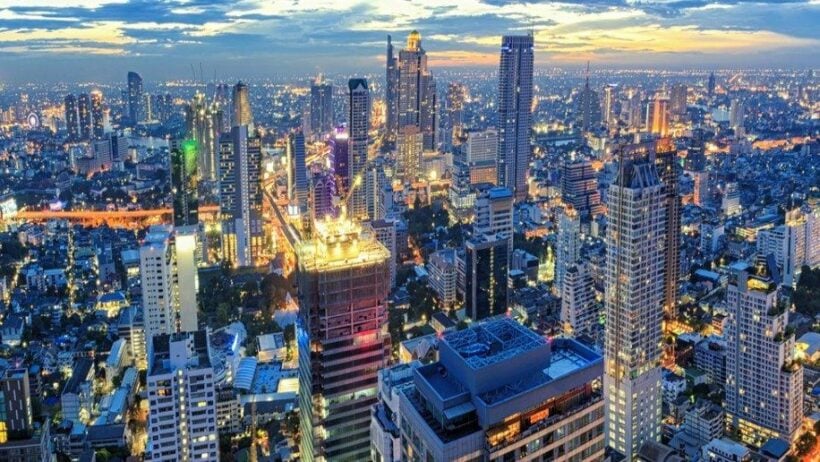 According to Employment Conditions Abroad, Bangkok and Chiang Mai are among the 30 most expensive cities for expats in Asia. The capital of Turkmenistan might not spring to mind when with considering the priciest cities, but according to ECA International it ranks first on both the global and Asian tables, a 5 point rise up the rankings due to an ongoing economic crisis, food shortages and the resulting hyperinflation.
The survey is performed in March and September every year, based on a basket of items such as rents and utility fees. Car prices and school fees are not included.
In Asia, Bangkok ranks 28th, just above Chiang Mai, according to the latest ECA International survey on the cost of living for expatriates. But it dropped out of the top 50 global rankings from the report released in December 2019. In global rankings, Bangkok is now at 60 and Chiang Mai at 142. Bangkok has lost a good deal of its former appeal for budget-conscious travellers and expatriates, rising 64 places over the past 5 years, according to the survey.
ECA says a rapidly expanding economy and increased foreign investment, at least, prior to the Covid-19 pandemic, made Thailand more expensive, fuelled by the strengthening baht.
"The baht has strengthened considerably, making the country more expensive for expatriates and tourists. However, this trend has slowed over the past year, partly in response to government attempts to weaken the baht in order to keep the country competitive."
Hong Kong is the second most expensive city in Asia after Ashgabat (Turkmenistan), but ahead of Tokyo and Singapore. Singapore is rated the most expensive place for expats in Southeast Asia and has led that ranking for many years.
Hong Kong remains sixth in the global standings, 1 place ahead of the Japanese capital. Singapore was fourteenth in Asia, dropping 2 notches from the previous survey.
Ashgabat's sudden rise to the top of the is largely attributable to the economic dilemmas of Turkmenistan's government, according to ECA. The energy-rich Central Asian nation faces severe inflation, and a black market for foreign currencies has caused the cost of imports to rise. Both factors have sparked a large increase in the costs visitors pay.
The ECA says Chinese cities fell across the board due to signs of a weakening economy and poorly performing currency, even before Covid-19 began taking its toll.
SOURCE: Bangkok Post
Keep in contact with The Thaiger by following our
Facebook page
.
Hospital director proposes importing overseas Covid-19 patients for treatment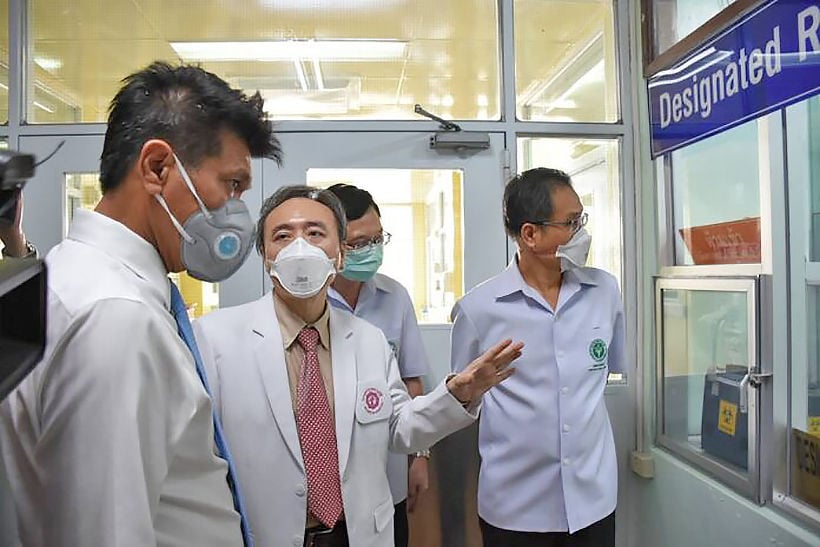 With the Covid-19 situation in Thailand apparently well in hand (there have been no locally transmitted cases for well over a month), a hospital director in Bangkok is proposing flying in patients from abroad for treatment at his hospital. The director of Mongkutwattana Hospital is considering medical flights to bring international Covid-19 cases to the hospital for treatment, in an effort to stimulate the economy.
In a Facebook post, Dr Rienthong Nanna said flights would carry 60 passengers and be specially adapted to prevent the spread of the coronavirus outside the cabin. Under his proposal, the hospital would act as a state quarantine facility, caring for foreign patients until they are certified virus-free and allowed to travel in Thailand as tourists.
The proposal has the support of several clinics that treat international patients. Accommodation providers who want to collaborate with the hospital to prepare medical flights and state quarantine are invited to contact the director of Mongkutwattana Hospital's office.
The Ministry of Public Health Ministry has not announced whether Thailand will consider accepting Covid-19 patients from overseas.
SOURCE: Nation Thailand
Keep in contact with The Thaiger by following our
Facebook page
.