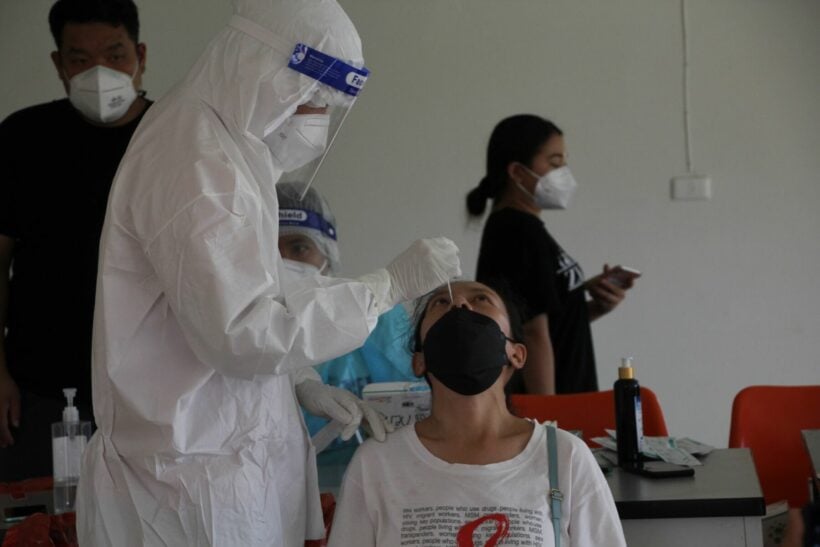 The Federation of Thai Industries says it believes the government can slow the rate of Covid-19 infection, despite the alert level being raised yesterday. The level moved from 3 to 4, with officials asking people to work from home if possible and to avoid all non-essential travel. However, Kriengkrai Thiennukul from the FTI is confident Thailand will cope.
"The FTI is not seriously concerned about the infections as they are still under 30,000 cases a day, which is viewed as a manageable rate by the government."
According to a Bangkok Post report, he goes on to say the government now has 2 years' experience in handling the pandemic and this will stand it in good stead for the current wave. Kriengkrai says there are now 3 possible scenarios that could play out with the Omicron variant. The first is that new cases remain below 10,000 a day. The second is that they rise to between 10,000 and 30,000 a day, and the third scenario would be if they exceed 30,000 a day.
"If the rate exceeds 30,000, that will be the worst-case scenario for Thailand."
The Bangkok Post reports that the FTI agrees that only partial lockdowns should be considered, targeting high-risk venues and zoning off areas with high-infection rates.
"It is acceptable if the government targets only some establishments such as bars and nightclubs, and does not resort to a broad Covid-19 lockdown."
Kriengkrai adds that meanwhile, the FTI will wait to see the impact of the government's work-from-home measures, which will determine the impact of Omicron. The rapid spread of the variant is being blamed on the recent end-of-year celebrations and increased travel and mass gatherings during the holiday period.
SOURCE: Bangkok Post