Thai family of three are focus of local coronavirus outbreak in northern Bangkok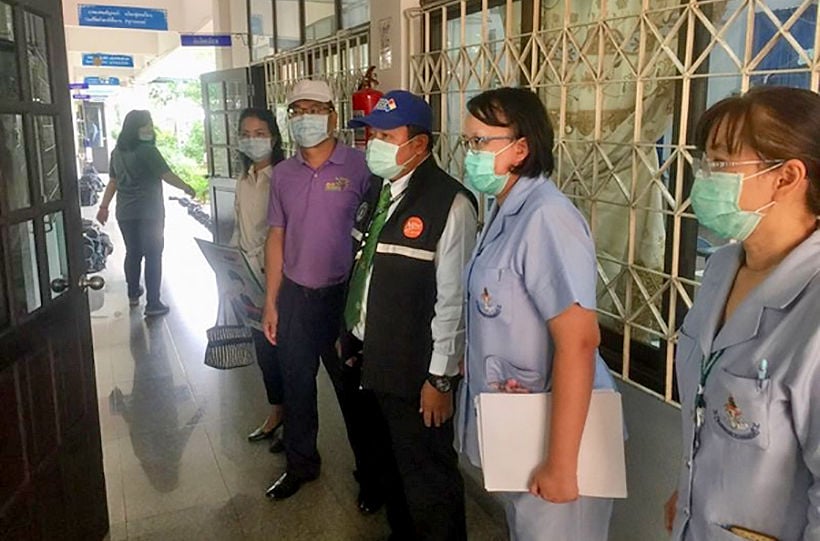 UPDATE
Three worrying new Thailand coronavirus cases are being reported as coming from the same family. A 65 year old man, the grandfather in the family, had returned from Japan with his wife but didn't disclose his situation or travel history to health workers when he took himself to hospital with a fever. The grandfather tested positive and his workplace, B.Care Medical Centre in Bangkok's Sai Mai district, has been closed down. The grandson, who is also confirmed as being infected by the virus, potentially infected 50 children in his classroom and possibly more at his school.
Officials quizzed and tested 30 students and 11 teachers at Phraharuthai Donmuang School in Bangkok's Don Meuang district who had had contact with the man's grandchild. They were advised to quarantine themselves at home for 14 days. The school's other 100 students were asked to avoid public activities and crowded places.
Meanwhile the Thai health ministry is asking Thai people not to be tempted by cheap flights "but travel within Thailand instead". The spokesman claims "that a cheap holiday could turn into an expensive problem". He said at-risk countries include China, Macau, Hong Kong, Taiwan, South Korea, Singapore, Italy, Iran & Japan.
And TMB Thanachart bank is confirming this afternoon that a family member of an employee of the Don Mueang branch has tested positive for coronavirus. The bank says the branch is closed for disinfecting "because the grandfather's son works there". The son is also now in self-quarantine, according to The Nation and The Nation.
(In this latest update there are confusing alternative reports which have reported the grandson as a granddaughter, and various branches of banks included in the reports. The Thaiger will try and clarify the confusion as soon as possible.)
EARLIER STORY
Two new coronavirus (Covid-19) cases have been confirmed in Thailand, bringing the total number of cases to 37. Of these, 22 have made full recoveries. The new cases are a 31 year old woman whose relative had visited Guangzhou, China, and a 29 year old driver who chauffeured Chinese tourists.
Sukhum Kanchanapimai, permanent secretary for public health, says the woman is a maid and was initially diagnosed with pneumonia of unknown cause. Later, doctors learned she had a relative who'd returned from Guangzhou. She is now being treated at Rajavithi Hospital.
The man showed up with fever and a cough after being in close contact with Chinese tourists, and was admitted to Bamrasnaradura Infectious Diseases Institute in Nontha Buri province just west of Bangkok. Health officials are investigating whether friends and family of the patients are also infected.
"We found more confirmed cases because the Public Health Ministry improved its surveillance on February 18, increasing the number of countries, visitors and provinces under close watch."
The good news, Sukhum says, is that another coronavirus patient has fully recovered and been discharged in Krabi. The patient was a 32 year old Chinese woman who had landed in Bangkok before Wuhan airport was locked down. He said that of the 37 confirmed cases, 22 (60%) have been discharged, 12 of whom were Thai.
1,580 patients have so far been "under investigation." Of these, 1,160 were diagnosed with influenza and discharged under monitoring. The other 420 remain in hospital.
SOURCE: Bangkok Post
Keep in contact with The Thaiger by following our
Facebook page
.
Never miss out on future posts by
following The Thaiger
.
The Thaiger needs an excellent English-speaking vlogger and TV host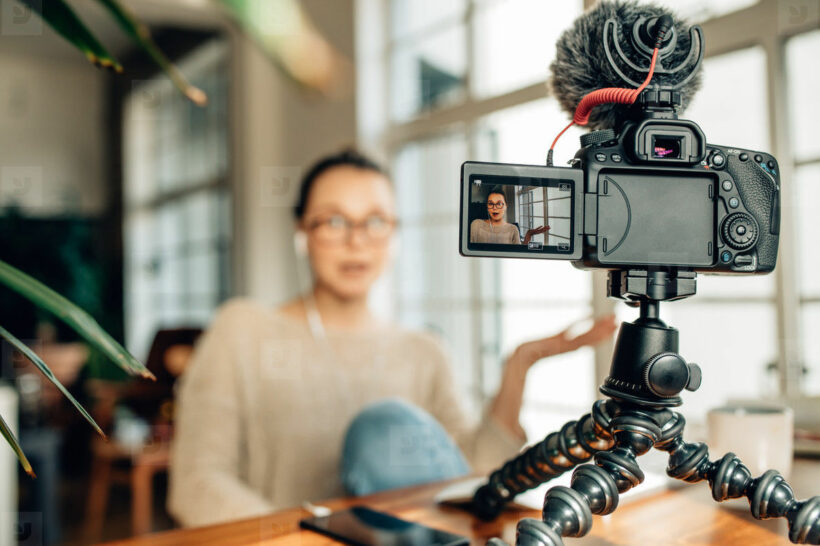 Job Description
The Thaiger needs an amazing Bangkok-based English-language "Video presenter (News Anchor/YouTuber)" for our website and social media platforms. You will have previous presenter, host or journalist experience but be ready to learn the tools of modern digital news and information delivery, in text and video. You can be male or female, preferably one or the other.
You will work directly with the CEO at our Bangkok office in Asoke and have an intuitive understanding of social media, experience with online news and an understanding of the Thai media landscape.
You will understand the urgency of the news cycle and be able to adapt and roll with the changes in media delivery. You'll be motivated and keen to perform at a high level.
You can be Thai or foreigner, but you must be able to communicate as an English native-speaker. If a foreigner, you would have lived in Thailand for long enough to have an intuitive understanding and inside knowledge of the news cycle and culture.
As the Video Presenter you will…
Be the Thaiger's news headline presenter to help produce interesting and exciting original content
Sourcing, writing script and presenting stories for multiple platforms and work as part of The Thaiger video content and publishing team to produce excellent content and high SEO level
Participate in helping to formulate news stories by pitching ideas and providing feedback on content
Quality check each story to ensure grammatical correctness, accuracy and clarity
Assist the Thaiger team continue our pursuit as Thailand and the region's biggest media company
Become a modern day media 'Svengali'
We're also looking for a full time video editor. They will work with our presenters and writers to edit the video material into high-quality finished product. If you are Thai, with good English-language proficiency, and interested in working with the Thaiger team, send a CV to tim@thethaiger.com and mark your application VIDEO EDITOR. We usually edit on the Davinci Resolve platform.
The Thaiger already produces a range of videos, including the daily 'Thailand News Today' and other general information videos.
You can apply through the Jobs DB website HERE.
Keep in contact with The Thaiger by following our
Facebook page
.
Never miss out on future posts by
following The Thaiger
.
Bangkok woman arrested for allegedly stealing 1 million baht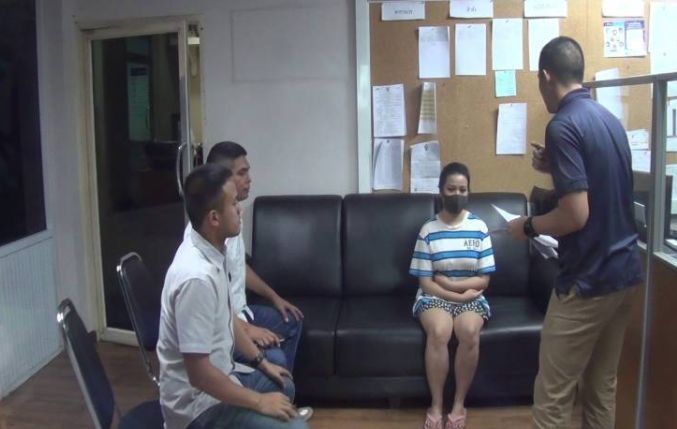 A Bangkok woman was arrested on fraud charges for allegedly stealing a company checkbook and withdrawing 1 million baht. The 29 year old woman, identified as Krissadee, worked in accounting for a clothing design firm in the city's Ekkamai area.
Apparently, shortly after she was hired, Krissadee suddenly stopped showing up for work. The company then noticed the checkbook was missing as well as a million baht from the company account.
In an investigation, Khlong Tan police found Krissadee made cash withdrawals. She allegedly told police that she used the money to pay for trips and gambling expenses.
SOURCE: Thai Visa
Keep in contact with The Thaiger by following our
Facebook page
.
Never miss out on future posts by
following The Thaiger
.
State Railway officials sign 5 high-speed rail contracts as part of project linking Thailand and China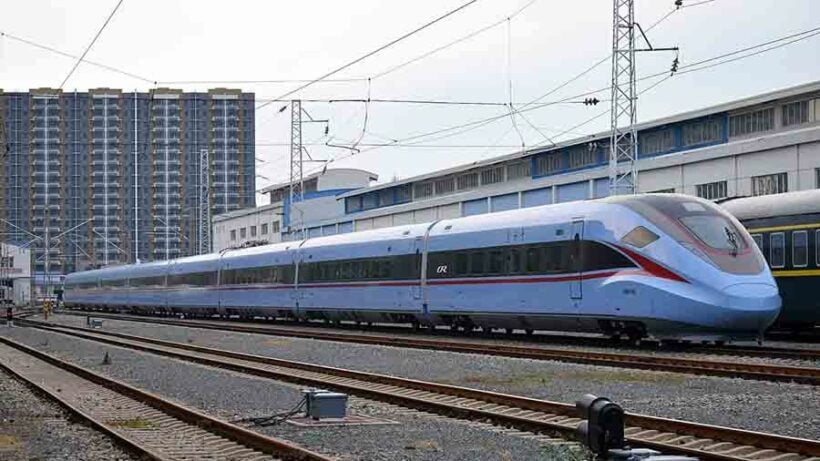 Officials from the State Railway of Thailand have signed 5 high-speed rail contracts worth more than 40 billion baht, in the latest development in the Thailand – China rail connection. It's understood the contracts cover phase 1 of the railway, from Bangkok to the north-eastern city of Nakhon Ratchasima (Korat).
It's hoped that section will carry its first passengers in 2023 and that the line will eventually reach further north, to Nong Khai, and from there, link with a rail connection connecting Laos and China. The high-speed trains will run at speeds up to 250 kilometres an hour.
Nation Thailand reports that the contract signing took place at the Transport Ministry, between SRT governor Nirut Maneephan and the 5 contractors, Nawarat Patanakarn, Thai Engineer Industry, Italian – Thai Development, SPTK Joint Venture, and Civil Engineering. In total, the project will involve over 100 kilometres of railway, with a budget of 40.275 billion baht. The first phase of construction involves 14 contracts, with work under the first one completed and ongoing under the second.
Nirut say the 5 new contractors are expected to take delivery of the land in early 2021, with the 7 remaining contracts being signed next year.
SOURCE: Nation Thailand
Keep in contact with The Thaiger by following our
Facebook page
.
Never miss out on future posts by
following The Thaiger
.