Bangkok taxi driver returns 100,000 baht to Japanese man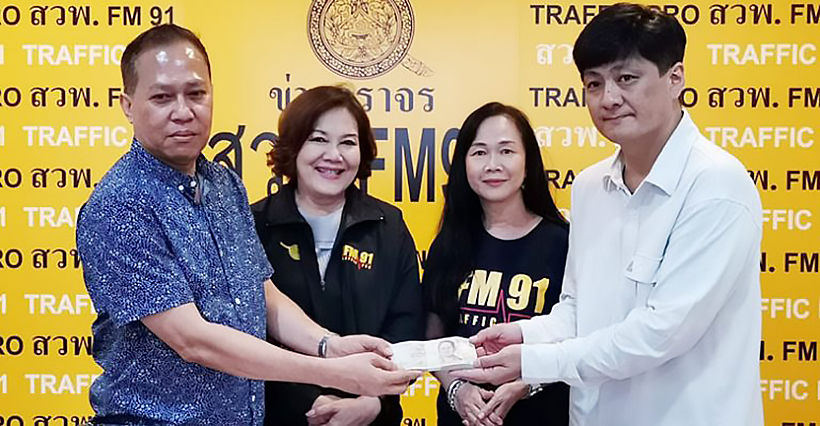 A Bangkok taxi driver returned 100,000 baht that was left in his cab to a Japanese man yesterday. 55 year old Pratuang Klongkaew returned a backpack to Masaomi Fukurono, aged 49, from Japan. Masaomi left the backpack in Pratuang's taxi at about 4am.
Pratuang says that as he was delivering a tourist to a condo on Rama 4 road, the passenger handed him a grey and blue backpack and asked who it belonged to. At the time Pratuang didn't look inside, he simply placed the bag on the front passenger seat. He returned the taxi at 6am and took the backpack home with him. While having breakfast with his wife, Pratuang opened the backpack and found 100,000 baht inside.
Asked how he felt when he saw the stack of cash, Pratuang said he didn't feel anything because it wasn't his money and he didn't want to keep it. He says he wanted to return the money but didn't know how, so he called local radio station FM 91 Traffic Pro and asked the station to help find the owner.
Masaomi revealed that he was with another Japanese friend when he called a taxi to On Nut BTS Station. Not long after leaving the taxi he realised he no longer had the backpack. The money didn't even belong to him, but rather his friend asked him to look after it. He never expected to retrieve money and feared the backpack could've been picked up by the next passenger. He was overjoyed when FM 91 contacted him and will be returning the money to his friend.
SOURCE: Thai Residents
Keep in contact with The Thaiger by following our
Facebook page
.


Have something to say? Scroll down to leave a comment, or visit our Thaiger Thailand Q&A Forum to discuss people, events, to-do and more with the local community.

Legendary Thai singer Suthep Wongkamhaeng has died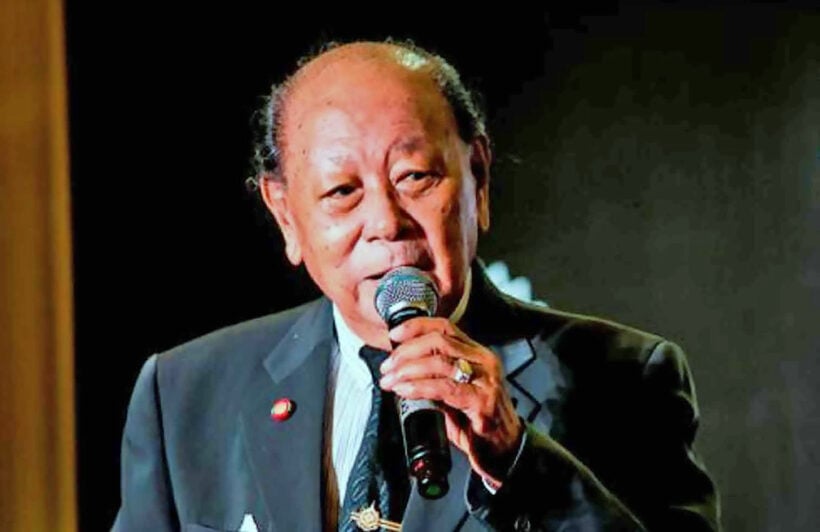 A Thai icon is dead. Legendary "luk krung" singer Suthep Wongkamhaeng died today at his Bangkok residence, aged 86. A team of police and a doctor from Chulalongkorn Hospital were dispatched to Suthep's house to examine the body and attempt to determine the cause of the death.
Luk krung (Thai: ลูกกรุง, literally "child of the city"), also called phleng luk krung (เพลงลูกกรุง), is a genre of Thai popular music. It's a more polished, urban style compared to its folk music counterpart, luk thung. Luk krung songs commonly feature themes about the feelings of society, people in the Thai capital and occurrences of the day.
A beloved national treaure, Suthep was adored by the older generation for his soft, sweet easy-listening songs. Among his best loved songs are "Rak Khun Khao Laew" (I Have Already Loved You), "Look Kamphra" (Orphan), "Jai Pi" (My Heart), "Pid Tang Rak" (Wrong Way to Love), "Ter Yu Nai" (Where Are You?) and, "Botrian Korn Wiwa" (Lesson Before the Wedding) among others.
Suthep performed in several movies and sang the themes to many classic Thai films.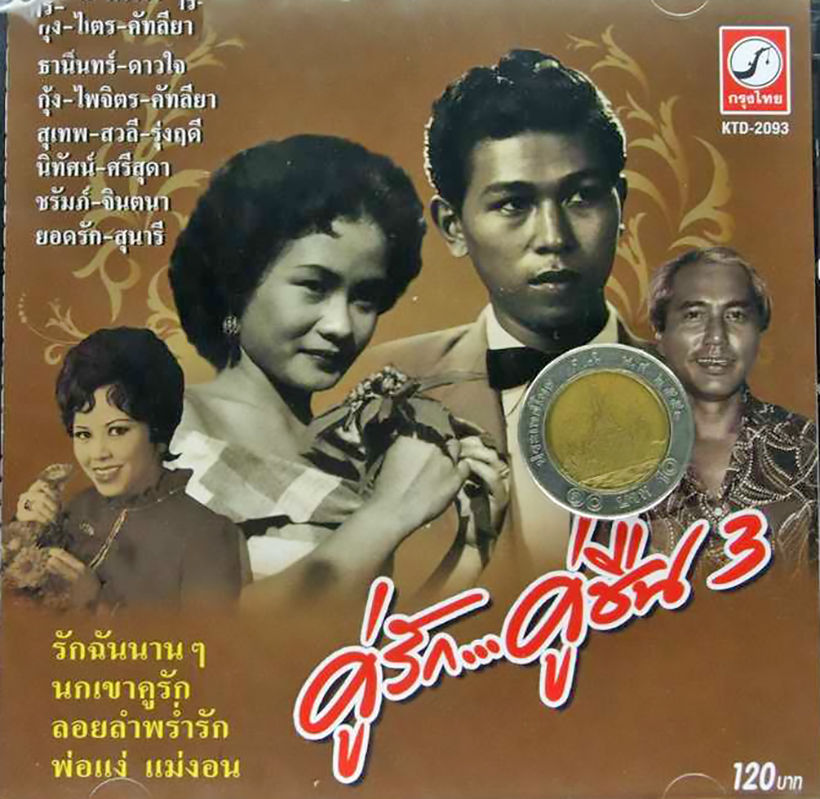 Suthep was admitted to Siriraj Hospital last year for treatment of a blood infection. He suffered from diabetes and other ailments associated with old age.
SOURCE: Thai PBS World
Keep in contact with The Thaiger by following our
Facebook page
.
Two new SV 14 boats donated to Disabled Sailing Thailand in Phuket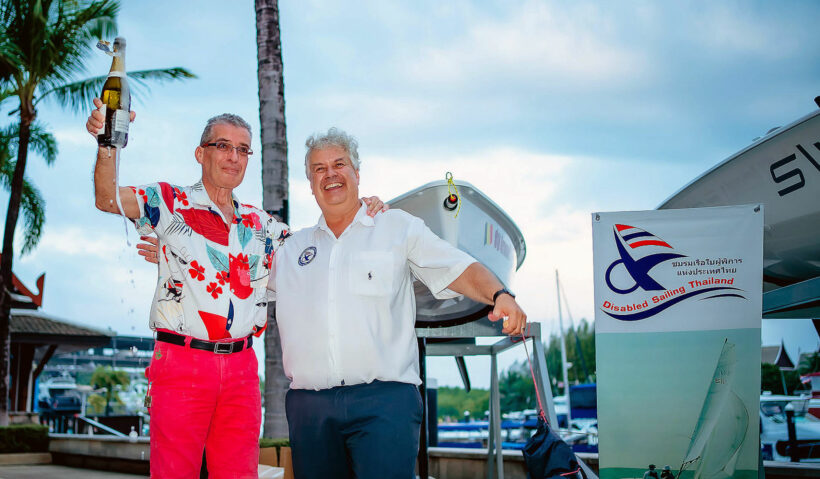 Two new sailing boats have been added to the Phuket fleet of Disabled Sailing Thailand. Two boats have been launched, the S\V Arnaud 1 and S\V Arnaud 2, named after long-time Phuket expat and philanthropist, Arnaud C. Verstraete.
The two 14 foot S\V14 sailing dinghies are designed to be sailed by people with disabilities and will support Disabled Sailing Thailand's goal to make sailing a sport easily accessible for everyone.
Arnaud kindly donated them to Disabled Sailing Thailand and was present to celebrate their launching in Phuket recently.
"I've been following Disabled Sailing Thailand with interest for some time. What they are doing, providing opportunities to people with disabilities that never before existed, is a great thing and something I am proud to support. It's not only about sailing though, it's about building people's self-confidence and giving people with disabilities the feeling of freedom and enjoyment."
Disabled Sailing Thailand was established in 2015 with the aim to provide people with disabilities the opportunity to experience sailing in a safe environment, empowering them and giving them the freedom and mobility on-the-water that is often lacking in their lives onshore.
The availability of these boats in Phuket is part of an ongoing effort to make the island a more accessible destination for people with disabilities. They will appeal to international travellers with disabilities who are looking for safe and accessible activities to enjoy while traveling, as well as to professional Para Sailors from around the world who can now come and train in Phuket.
Disabled Sailing Thailand's Founder, Peter Jacops says the kind donation of the two brand-new S\V14s by Arnaud will make a big difference to sailing in Phuket.
"Currently, there are very few boats in Thailand that are suitable for para sailors and the S\V14 is a perfect sailing dinghy for novice or professional. These two new boats means our fleet in Phuket now totals four and we will be able to offer more fun sailing opportunities for people with disabilities on the island."
For more information about Disabled Sailing Thailand and the S\V14, visit disabledsailingthailand.org and sv14.org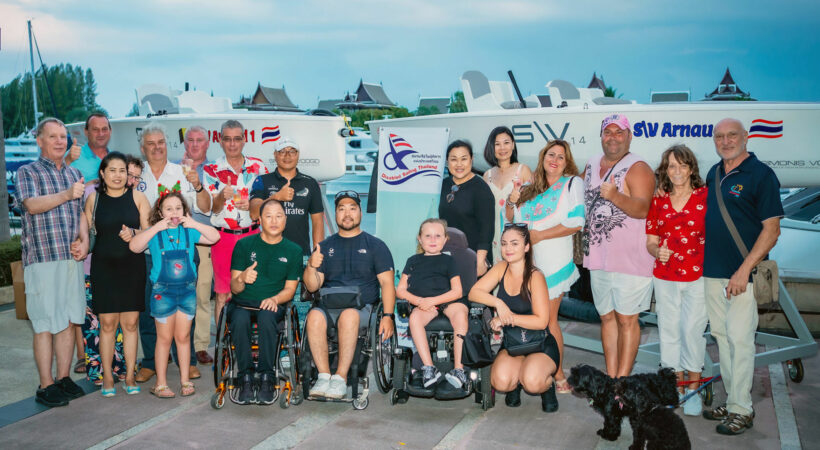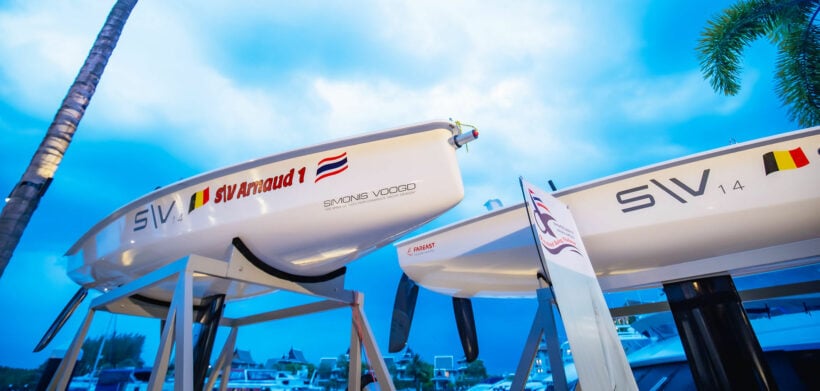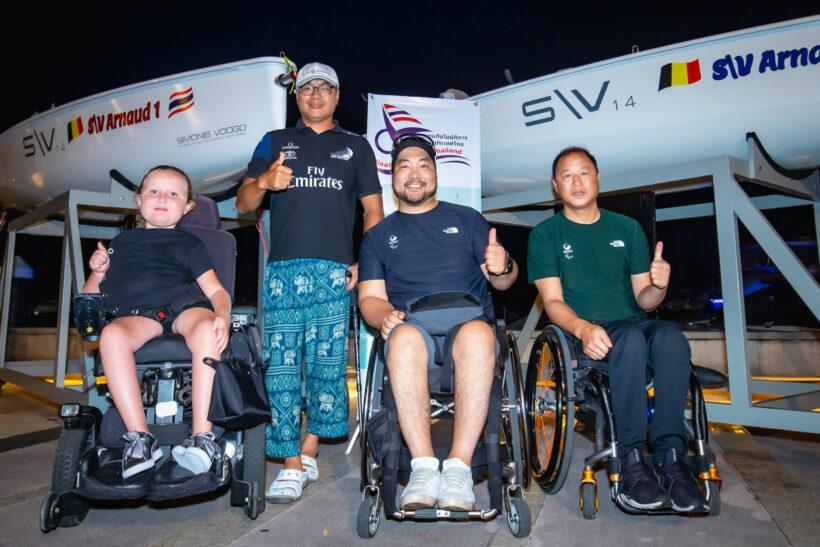 Keep in contact with The Thaiger by following our
Facebook page
.
Tesla's Elon Musk wins defamation trial over 'pedo guy' tweet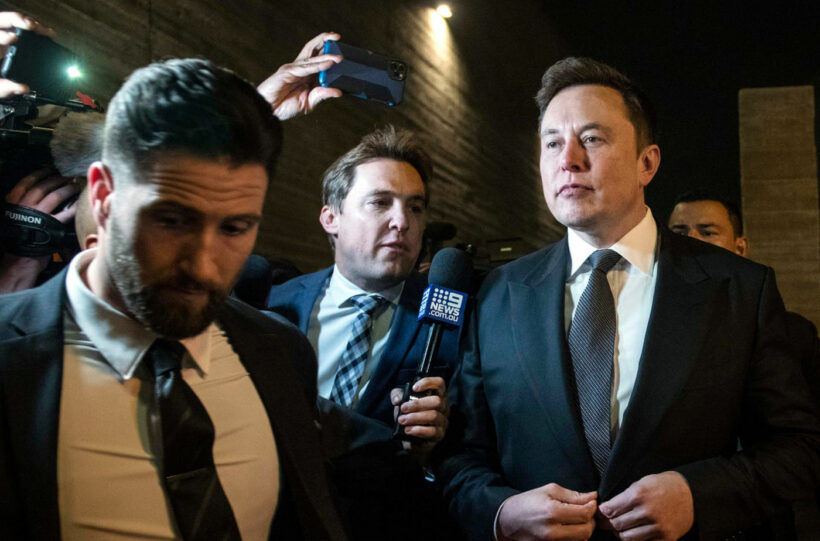 PHOTO: Christian Monterrosa/EPA
"My client went toe to toe with a billionaire bully."
Tesla's mercurial Elon Musk has emerged victorious after a defamation trial as a federal court jury swiftly rejected the US$190 million claim brought against him by a British cave explorer, Vernon Unsworth, who Musk branded a "pedo guy" on Twitter. The incident happened during the attempts to rescue the 13 young football players from the Tham Luang cave in Chiang Rai in July 2018.
The unanimous verdict by a jury of five women and three men was returned after roughly 45 minutes of deliberation on the fourth day of Musk's trial. The case has been closely watched by legal experts because it is believed to be the first major defamation lawsuit by a private individual to go to trial over statements made on the Twitter platform.
Musk shook hands with his lawyer after the four-day trial in LA. He didn't address Mr. Unsworth, whose team had told the court earlier on Friday the Tesla CEO should pay at least US$190 million in damages for his tweets about the diver.
Meanwhile, 64 year old Vernon Unsworth spoke outside the courthouse saying that he was resigned to his defeat.
"I accept the jury's verdict, take it on the chin and get on with my life."
L. Lin Wood, a high-profile trial lawyer, leading the legal team for the plaintiff Vernon Unsworth, says the jury's decision signals a higher legal threshold for challenging libelous material on social media.
"The challenge that was thrown down by Elon Musk was that if you don't sue it's true. We sued because it's false."
"This verdict puts everyone's reputation at risk."
The outcome was a triumph for Musk, whose fickle behaviour in a number of instances last year came under close scrutiny from federal regulators and shareholders of Tesla, his Silicon Valley-based electric car manufacturer.
48 year old Musk, who had testified during the first two days of the trial in his own defence and returned to court on Friday to hear closing arguments, exited the courtroom after the verdict."
"My faith in humanity is restored."
Unsworth's lawyer says he nevertheless saw the lawsuit as meaningful in helping erase the stain he said his client's reputation suffered.
SOURCE: Thai PBS World | The Guardian
Keep in contact with The Thaiger by following our
Facebook page
.