Suicide deaths during pandemic could exceed virus-related deaths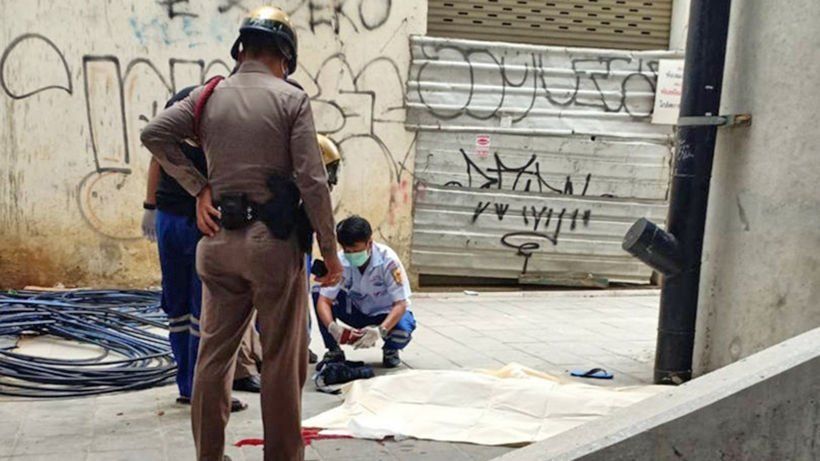 Stress with money and other worries, brought on by the pandemic, have led a significant number of people in Thailand to take their own lives. Those who have studied the subject in Thailand say the number of suicide deaths this year could exceed the number of coronavirus deaths.
Scholars in Chiang Mai University studied suicide cases that took place between late March and mid-April when the government tightened emergency measures to slow the spread of the virus. They found that 38 suicide attempts were driven by the lockdown, business closures, job losses and furloughs, according to Bangkok Post reports. Out of the 38 cases, 28 people died.
So far, 56 people have died from the coronavirus in Thailand. The total number of suicides this year is unknown, but there have been many reports of recent suicides, many people with money problems and job loss.
Just last month, a number of people took their own lives. Two university students in a suicide pact jumped off the Rama VIII Bridge in Bangkok. A 51 year old man jumped out of a hospital window on his last day of his 2 week quarantine upon returning home from Indonesia. And in a 24 hour span, 3 people jumped to their deaths in unrelated incidents in Bangkok and Sura Buri, about 90 kilometres northeast.
A British businessman jumped to his death last month as well. His wife told police the man had financial trouble due to the pandemic. A month prior, a young British man jumped after being stressed about his income.
If you or anyone you know is in emotional destress, please contact the Samaritans of Thailand 24-hour hotline: 02 713 6791 (English), 02 713 6793 (Thai) or the Thai Mental Health Hotline at 1323 (Thai).
SOURCES:Bangkok Post | Nation Thailand | Chiang Rai Times | Chiang Rai Times
Want more from the Thaiger family?
📱 Download our app on Android or iOS for instant updates on your mobile
📧 Subscribe to our daily email newsletter
👍 Like/Follow us on Facebook
🔔 Subscribe to or Join our YouTube channel for daily video updates
Family sues prime minister, CCSA after Covid-infected relative dies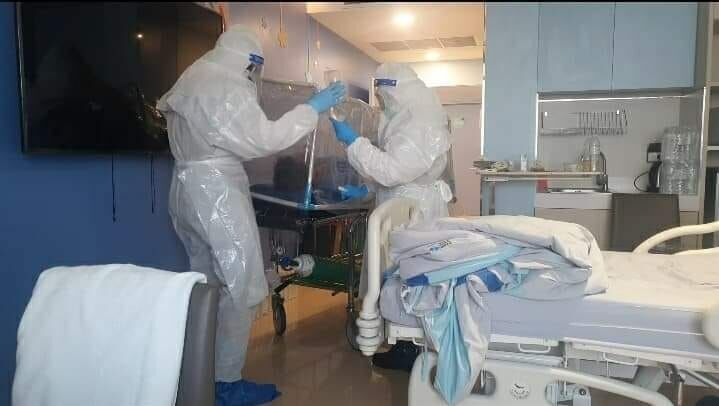 The family of a man who died while infected with Covid-19 is demanding the prime minister, as well as other government officials, pay millions of baht in compensation, citing "negligence" after calls to Covid-19 hotlines went unanswered or were not of help.
35 year old Kunlasub Watthanaphon died on April 23. Kunlasub is said to have contracted the virus from a cluster in Bangkok. Many of the clusters of infections early in the recent outbreak were concentrated in nightlife districts in Bangkok including Thong Lor and Ekkamai.
When Kunlasub developed Covid-19 symptoms, he called the hotline numbers for those who think they make have contracted the virus. If he had received proper treatment quicker, the family says he might still be alive.
"The CCSA announced telephone helplines – 1330, 1422, 1668, 1669 and 1323 – for people who suspected they had contracted Covid-19. When my brother developed Covid-like symptoms he called these numbers. However, they were either busy or someone picked up but did not send help right away."
Kunlasub had documented his illness on Facebook, posting updates, as well as photos and videos, up until the day of his death.
The death of the 35 year old man, who is well known in the esport, or video competition industry, sparked controversy. One person wrote on Facebook after Kunlasub's death "My friend didn't die because of a congenital disease. He died because he wasn't treated in the early days."
The case was filed at the Administrative Court today. It demands compensation of 4.53 million baht from the Centre for Covid-19 Situation Administration as well as PM Prayut Chan-o-cha, his secretary and the prime minister's office.
The family is also suing Thong Lor entertainment venues, where the first clusters were reported in the recent outbreak, for negligence.
"Had the CCSA imposed a strict lockdown on entertainment venues and banned travel during the Songkran holiday, the latest wave of Covid-19 with over 2,000 new infections daily would never have happened."
SOURCE: Nation Thailand
Want more from the Thaiger family?
📱 Download our app on Android or iOS for instant updates on your mobile
📧 Subscribe to our daily email newsletter
👍 Like/Follow us on Facebook
🔔 Subscribe to or Join our YouTube channel for daily video updates
Inmates in Thai prisons to get vaccinated against Covid-19 next month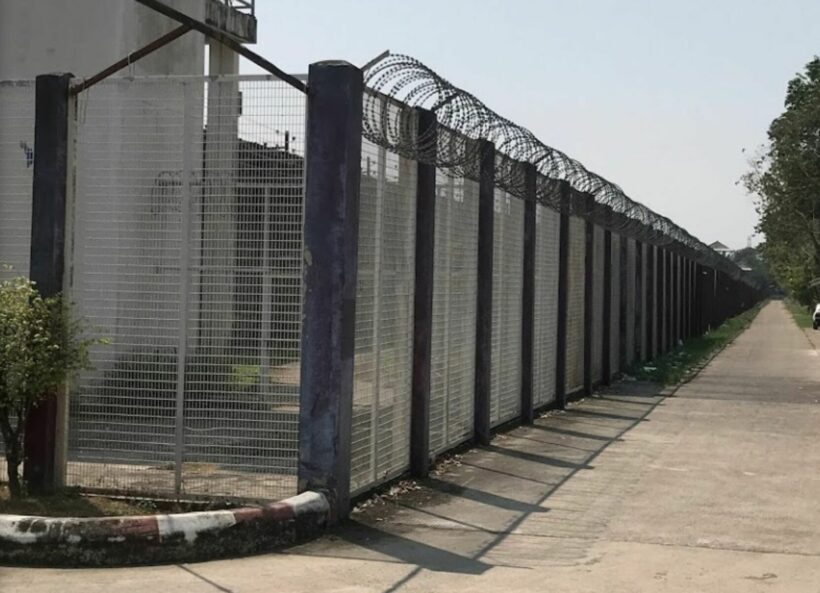 All inmates in Thai prisons will be vaccinated against Covid-19 starting next month. The announcement of the nationwide prison vaccination campaign follows this week's outbreaks infecting nearly 3,000 inmates at 2 Bangkok prisons. There have also been outbreaks at prisons in Chiang Mai and the southern province of Narathiwat.
At the Central Women's Correctional Institution in Bangkok, more than 1,000 inmates are infected with Covid-19. The outbreak started from a new inmate who was infected with the virus, according to the Department of Corrections director-general. At the Bangkok Remand Prison, where more than half of the prison population has tested positive for Covid-19, the virus was brought into the prison by a department official who was infected.
With Covid-19 spreading and infecting inmates at Thai prisons, human rights activists have called on Thai authorities to tackle the longstanding problem of overcrowded prisons and release inmates that are in court detention for minor or nonviolent crimes.
To prevent the spread of Covid-19 at Thai prisons, the Department of Corrections also plans to conduct rapid Covid-19 tests on new inmates before they are placed in the general prison population. The tests results come back in 20 minutes and inmates will no longer need to quarantine for long periods waiting for a result.
Many officials who work for the Department of Corrections, like guards who are in close contact with inmates, have already been vaccinated against the coronavirus. The department will start vaccinating inmates once another order of Covid-19 vaccines arrives in June. Those who are at high risk of a severe infection will be vaccinated first.
SOURCE: Thai PBS
Want more from the Thaiger family?
📱 Download our app on Android or iOS for instant updates on your mobile
📧 Subscribe to our daily email newsletter
👍 Like/Follow us on Facebook
🔔 Subscribe to or Join our YouTube channel for daily video updates
Thailand urged to join in reducing global prisoners for Covid-19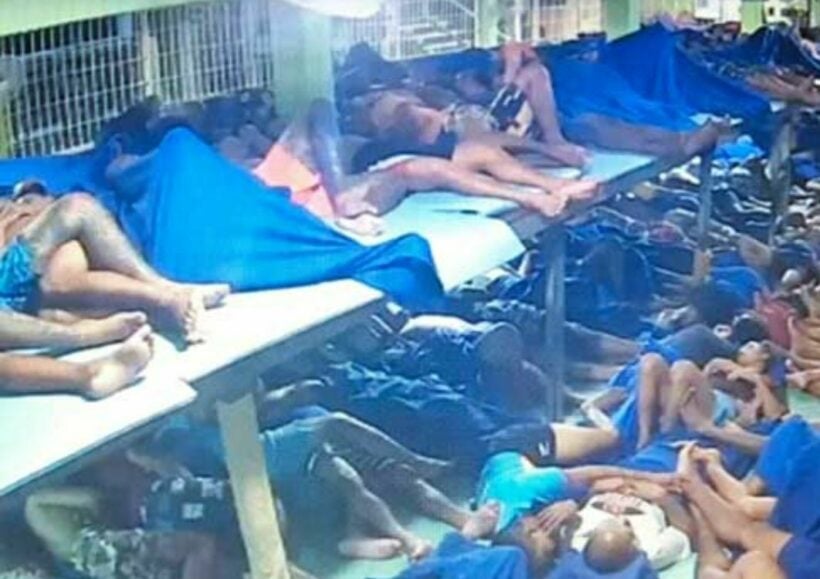 After it was revealed that nearly 3,000 inmates in Thailand's prison system have Covid-19, criticism and calls are mounting to follow the global trend of reducing the total number of prisoners in the country. Human rights groups are calling for the release of inmates held on minor charges, with Amnesty International Thailand requesting those in "unnecessary custody to be minimised" in an open letter sent to the Supreme Court president and Justice Ministry on Tuesday.
Covid-19 outbreaks in prison have been a problem for many countries, with the United Kingdom identifying 12,000 infections and considering plans to prioritise vaccinations for those incarceration facilities. The United States, a country with one of the worst Covid-19 outbreaks and the largest prison population in the world, saw 612,000 prisoner infections.
Amnesty International argued that over 600,000 inmates had been scheduled for release in 100 countries to minimise Covid-19 risk by reducing overcrowded prisoners. In New South Wales, Australia 14,000 non-felony inmates are scheduled for release, and in New Jersey in the US 1,000 releases are being considered. Even in Iran, prison populations were thinned with the March release of 85,000 prisoners.
In Thailand, plans for reducing the number of incarcerated prisoners by freeing more than 50,000 inmates are being enacted. Suspending sentences, requesting Royal pardons, and even amending laws to free those serving on drug offences are avenues being pursued, according to Thailand's Justice Minister. He also denied rumours of a Covid-19 cover-up, saying that the Department of Corrections just received complete data on Wednesday and released it then.
Only six staff members of Thai prisons have been infected while 1,795 prisoners at Bangkok Remand Prison and 1,040 prisoners at the Central Women's Correctional Institution now have Covid-19. Inmates have reported dire conditions, with symptomatic prisoners found in nearly every holding cell. Field hospitals have been set up within prisons to treat mild infections and those more seriously afflicted have been moved to hospitals.
Overcrowding is a major problem for prisons in Thailand, a country with one of the highest incarceration rates worldwide. The maximum capacity for Thailand's 143 incarceration centres is 217,000 people but the World Prison Brief reports that Thailand's prison system now houses over 377,000 inmates, highlighting the need for reducing the number of prisoners in the country.
Authorities at these institutions say that prisoners returning from attending court hearings are responsible for bringing in infections. But prisoners have reported that all inmates returning on any given day are held together for their 14 day isolation period instead of separated to avoid Covid-19 spread.
Vaccines are expected to arrive in prisons next month where, just like the general population, they will first be given to those with chronic diseases and other high-risk inmates. The Department of Corrections expects to receive enough jabs for the entire prison population.
SOURCE: Thai PBS World
Want more from the Thaiger family?
📱 Download our app on Android or iOS for instant updates on your mobile
📧 Subscribe to our daily email newsletter
👍 Like/Follow us on Facebook
🔔 Subscribe to or Join our YouTube channel for daily video updates