Phuket immigration offers 30 day extensions for stranded foreigners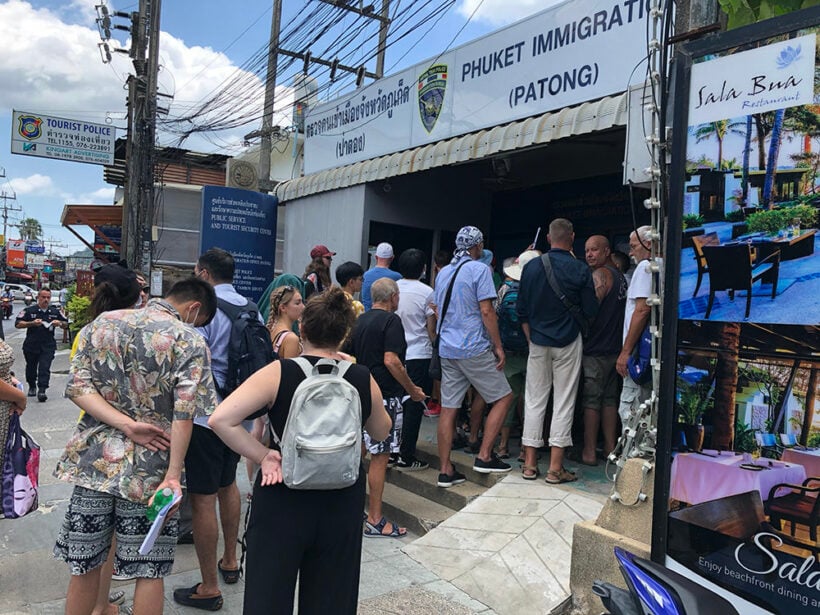 "Please, any foreigners coming to the Immigration office must wear face masks. If they don't have one, they will have to go get one first, then we can talk."
On Wednesday the Sorts and Tourism Minister said that he'd been discussing the problem of overstaying tourists and visitors, due to a lack of flights or border closures in their home countries, with Thailand's immigration officials. Now some immigration offices are announcing an official 'clemency'.
In Phuket, foreigners stranded in Thailand due to the Covid-19 coronavirus outbreak may apply to Phuket Immigration for a 30 day visa extension to avoid the need to travel, thus risking infection and mandatory quarantine if they try and repatriate – the latest information posted in The Phuket News this morning.
The deputy chief of Phuket's Immigration Department, Udom Thongchin, says that the extensions will be issued both to tourists and foreigners staying on other types of visas.
"It is very difficult for foreigners to leave the country due to the COVID-19 coronavirus situation, and doing so right now risks infection. So we are issuing 30 day extensions in accordance with immigration regulations that allow for such measures during special circumstances, such as an outbreak of disease."
The extensions will cost the standard 1,900 each. But it's not quite as simple as all that. Udom said that any foreigners seeking to extend their visas will require a letter from the embassy or consulate of their home country.
"The letter must be from the embassy or consulate requesting that the Royal Thai Police Immigration Bureau allow the foreigner to stay in the country longer. It must name the foreigner and it must have the sentence that the foreigner 'is unable to travel due to the COVID-19 coronvirus situation.' It must be an actual letter, hand over with a copy of their passport at the Phuket Immigration Office during office hours."
Anyone who has already overstayed but has yet to receive such a letter from their embassy can wait until they have the letter in hand.
"Immigration can wait for this."
Udom confirmed that foreigners are being turned away from the Phuket Immigration Office in Phuket Town if they do not wear a face mask. He pointed out that his immigration officers wear gloves while interacting with foreigners and handling documents at the office.
"Also, we clean the seat and table every time after people use it."
At this stage there has been no confirmation of a nation-wide roll out of the 'clemency' visa extensions for an estimated 500,000 tourists and visitors stranded in Thailand. We will post more information and confirmations as they come to hand.
SOURCE: The Phuket News
Keep in contact with The Thaiger by following our
Facebook page
.
Thai government schools push reopening to July 1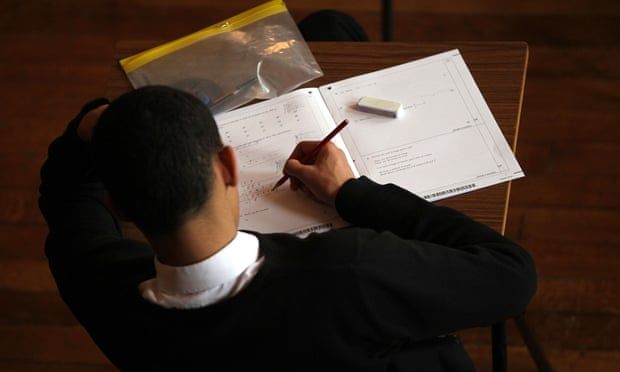 The cabinet announced today that government schools will be permitted to reopen from July 1 instead of May 16, which was in the original school calendar.
A government spokesman says the cabinet acknowledged that the first semester of the 2020 academic year will have to be adjusted and schools will be permitted to start the semester on July 1, a near two month delay from the previously anticipated May 16 start date first proposed by the Education Ministry.
International schools will announce their own re-opening dates at some stage.
Keep in contact with The Thaiger by following our
Facebook page
.
1.9 trillion baht stimulus aims to relieve Covid-19 impacts on Thai business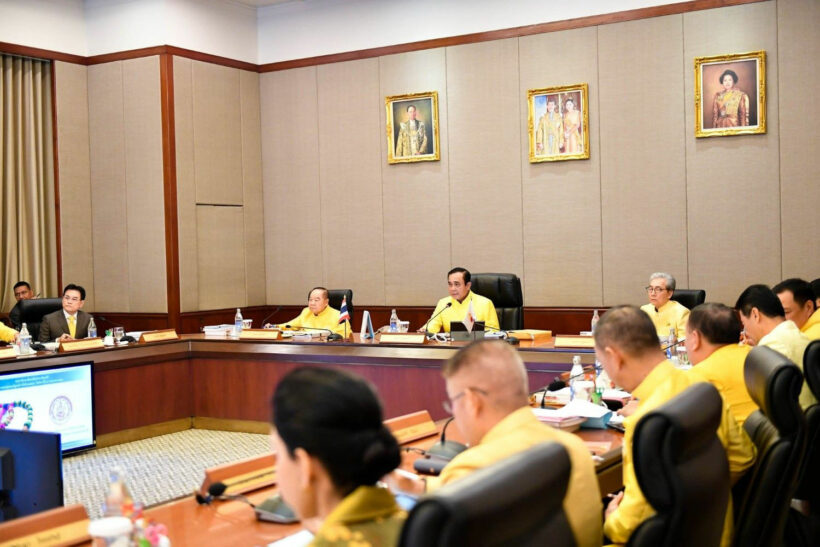 Today, on the weekly meeting with the Thai Cabinet, it was concluded and approved that the third phase of the economic stimulus will commence as of today. The stimulus is valued at 1.9 trillion baht and is aimed to relieve some of the impacts of the Covid-19 outbreak.
PM Prayut Chan-o-cha revealed that the third phase of economic stimulus measures consists of three emergency decrees…
The first decree will transfer 80 billion baht to 100 billion baht to the central budget to use as stimulus funds.
The second will permit the Bank of Thailand to use up 900 billion baht for moves to boost the economy.
The third decree allows the Finance Ministry to borrow up to 1 trillion baht, of which 600 billion baht will be used for cash handouts and public health and 400 billion baht will be spent on economic recovery measures (in addition, there will be another 80 billion baht to 100 billion baht available after rearranging the budgets of government authorities).
Meanwhile, the Bank of Thailand will allocate 500 billion baht in soft loans at 2% interest rates to aid the economy, especially to small and medium enterprises, with credit lines of up to 500 million baht. In addition, the BOT will instruct commercial banks and government financial institutions to allow SMEs with loans not exceeding 100 million baht to postpone principal debt and interest payment for 6 months.
Government spokesperson Narumon Pinyosinwat says "the Cabinet has also approved the Finance Ministry's draft regulations to disregard import duty for materials that can be used to cure, diagnose or prevent the Covid-19 virus."
The waiver has been in effect since March 26 and will be valid until September 30.
SOURCE: The Nation / The Nation
Keep in contact with The Thaiger by following our
Facebook page
.
HRH Princess Sirindhorn sets up fund to aid Thai hospitals and health care providers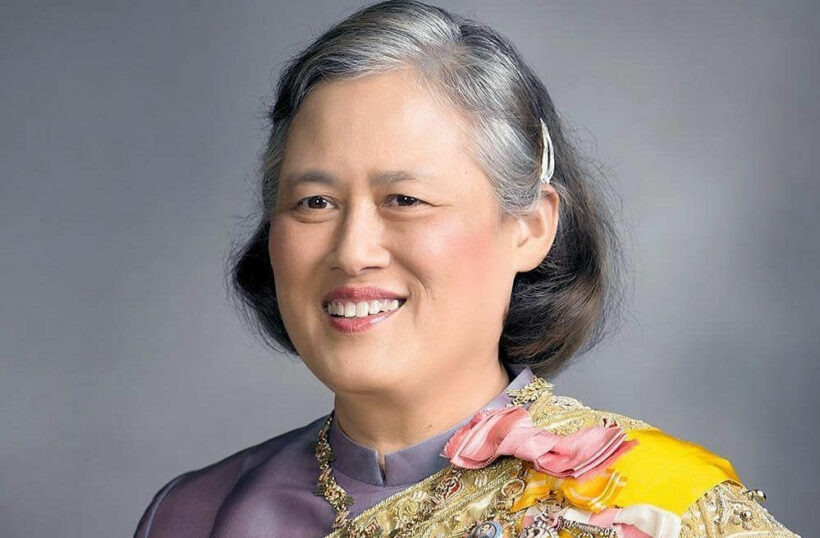 Her Royal Highness Princess Maha Chakri Sirindhorn has assigned the Chaipattana Foundation (a non-government organisation) to set up funds and raise money to help hospitals and health care providers as an aid to battle against the Covid-19 virus.
The fund is to support the requirement of medical equipment and supplies for hospitals and health care providers who are currently treating patients with Covid-19 and other diseases.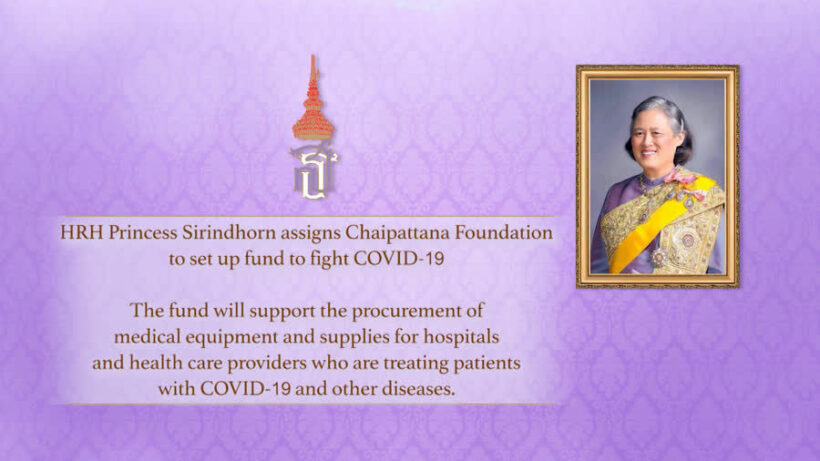 For more information, call 02 447 8585 to 8, extensions 109, 121 or 259, in normal office hours during the week. Donations can be made by transferring money to Siam Commercial Bank account number 067-300487-3.
Donations to this cause are tax-deductible, with donors required to provide a donation receipt, together with their name and contact information through…
Givedonate@gmail.com.
Fax number 02 447 8574
Postal service, at Chaipattana Foundation 2012, Arun Amarin Soi 36, Arun Amarin road, Bang Yikhan subdistrict, Bang Phlat district, Bangkok, 10700.
SOURCE: Thai News PRD
Keep in contact with The Thaiger by following our
Facebook page
.