New Covid-19 cases in 17 provinces, CCSA spokesperson says to view migrants as "family"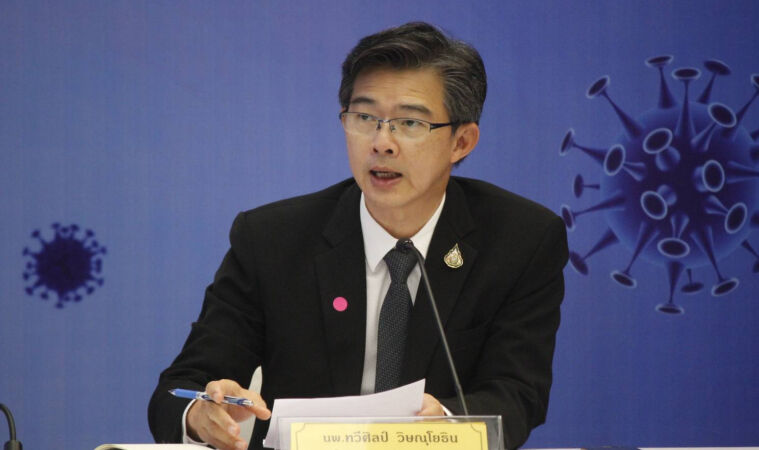 With Covid-19 cases spreading in Thailand and many concerned with the migrant population after the outbreak at a Samut Sakhon seafood market, the Centre for Covid-19 Situation Administration spokesperson Taweesin Visanuyothin says to view the migrant workers as family.
"When family members are sick, we have to take care of them."
46 new Covid-19 cases were confirmed today in the CCSA's daily report. 39 were local transmissions in 17 provinces while the other 7 were detected in quarantine for people travelling from overseas. Many of the local cases are Thai fishermen and other workers in the seafood industry. There are now 1,607 people in Thailand currently receiving medical treatment for the coronavirus.
Out of the 39 local cases in today's official count from the CCSA, 11 cases were detected in Bangkok, 5 in Chachoengsao, 3 in Nakhon Pathom, 2 in Kamphaeng Phet, 2 in Tak, 2 in Prachin Buri, 2 in Ayutthaya, 2 in Samut Prakan and 2 in Saraburi. Cases were also detected in each of the following: Phetchabun, Krabi, Khon Kaen, Nakhon Ratchasima, Nonthaburi, Pathum Thani, Phuket and Suphan Buri.
Fingers are pointing at Burmese migrants after hundreds of mostly migrant workers near a seafood market in Samut Sakhon tested positive for the virus over the weekend. Taweesin says he wants the Thai community to view and treat the migrants like family.
"I want everyone to view them (migrant workers) as family. They have been helping us in driving our economy for a very long time. When family members are sick, we have to take care of them. Don't hesitate to help by donating or providing necessities since they are living in hard times."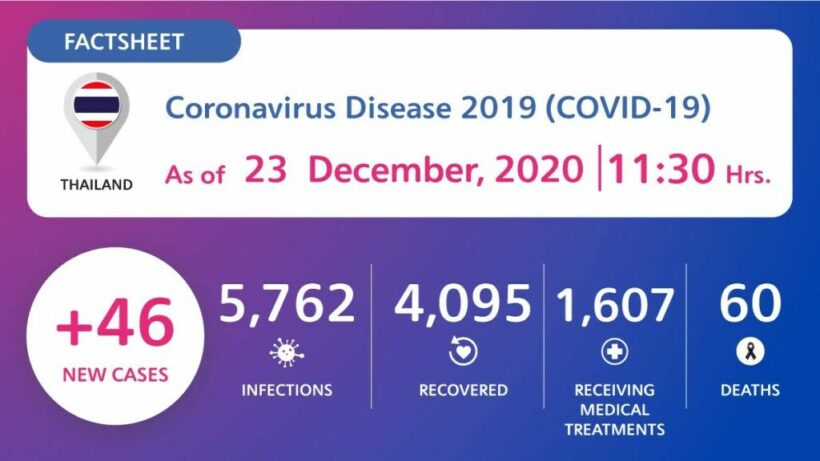 SOURCES: Nation Thailand | Bangkok Post
Keep in contact with The Thaiger by following our Facebook page.
Never miss out on future posts by following The Thaiger.
50,000 to be tested for Covid-19 in Samut Sakhon, 198 new infections reported in Thailand today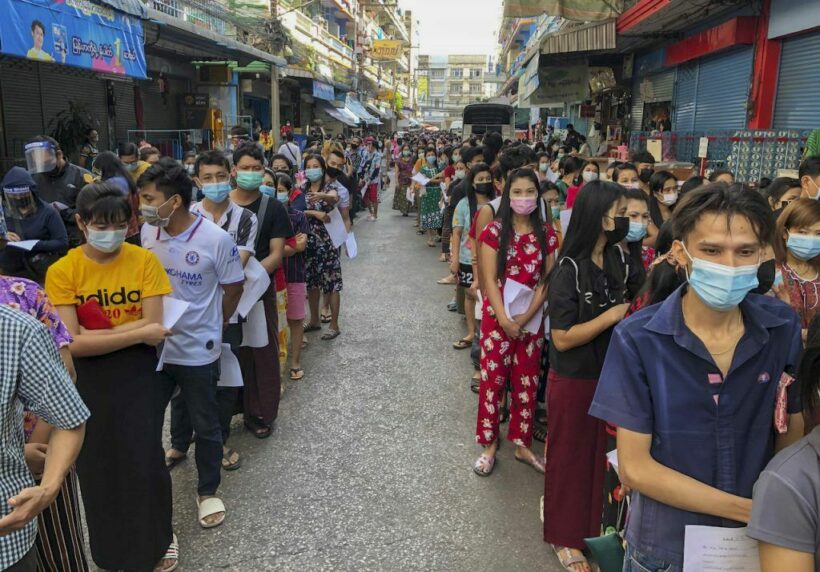 50,000 people are lining up to be tested for Covid-19 in the hotspot of Samut Sakhon over the next 5 days as health officials step up pro-active testing in the hard-hit Thai province. The target of 10,000 people to be tested per day will focus on factory workers, communities and dormitories in an effort to change Krathum Ban and Muang districts from red to yellow and then green zones.
Apisamai Srirangsun, the CCSA deputy spokesperson, says they expect to find 2,000-3,000 new cases as a result of the increased tracking, tracing and testing. She says health officials are trying to track down and free Samut Sakhon of new infections.
"Officials are optimistic that that the pandemic will ease during the 2nd week of February."
Samut Sakhon is the centre of the 2nd core wave of Covid in Thailand as a cluster of infections broke out late last year in the provincial seafood markets along the coast, just south west of Bangkok. She also said that educational institutes, in some areas of Samut Sakhon, may be allowed to reopen during the next month, if the situation improves.
"But many businesses may have to wait to reopen."
So far, 70,000 people in the province have been tested for the virus with 5,332 found to be infected. Most of those infected are migrant workers from Myanmar, with the infection rate around 7%.
According to the CCSA, 198 new Covid-19 cases were recorded today, including 191 locally-transmitted infections and 7 imported. 1 more fatality was reported, bringing the national total death toll to 73.
The latest victim was a 73 year old woman from Samut Sakhon, who also suffered from dementia, high blood pressure and epilepsy. She was found to have been infected by family members on January 9 and was admitted to the hospital suffering from fatigue and a severe lung inflammation. The woman was placed on a respirator and was transferred to Thaksin Hospital, but she passed away yesterday after her condition worsened.
SOURCE: Thai PBS World
Keep in contact with The Thaiger by following our Facebook page.
Never miss out on future posts by following The Thaiger.
Czech 'Covid' sniffer dogs can detect Covid-19 with a 95% success rate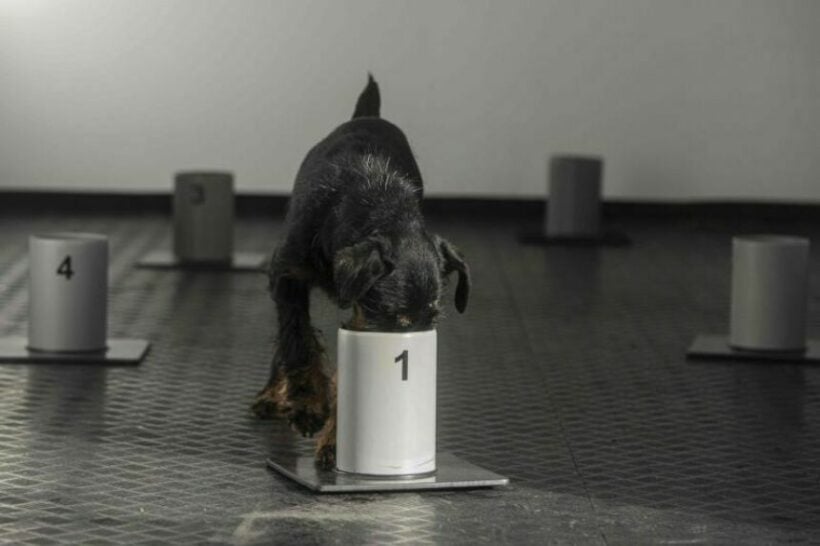 Czech dog trainers say canines can sniff out Covid-19 with an astonishing 95% success rate. The team of trainers in Renda, a Czech mountain village, are working in their own time to teach the dogs to tell the difference between fake samples of Covid and real ones by sniffing pieces of cloth. Lenka Vlachova, a trainer who works at Prague's fire brigade, says the cloths either feature a scent from patients with Covid-19 or from those that tested negative for the virus. They also say they there are cloths with fake samples of the virus that are part of the testing group.
The project head, Gustav Hotovy, says the study is designed to verify dogs' ability to detect the virus and generate a method enabling the use of training dogs in combatting the pandemic.
"The method should also work with other diseases, even more lethal than Covid-19. In the end, we should be able to detect a huge number of people in a very short time with a trained dog."
Hotovy, who is a retired cynologist, whose team started training the dogs last August, says the first study confirming that dogs are able to detect tissue attacked by a virus was conducted in the United States about 10 years ago.
"The virus changes the human tissue, affecting the scent signature of the person."
He says that the signature changes so much that it is immediately picked up on by the dogs. The samples are gathered by rubbing a piece of cotton against the patient's skin and then the team has to make sure the sample is virus-free to keep the dogs from catching the virus.
A Finnish team has also been using dogs to detect the virus at Helsinki airport, reporting its dogs can detect the virus with close to 100% accuracy.
SOURCE: Reuters
Keep in contact with The Thaiger by following our Facebook page.
Never miss out on future posts by following The Thaiger.
Hong Kong partially locks down, forcing thousands to undergo Covid screening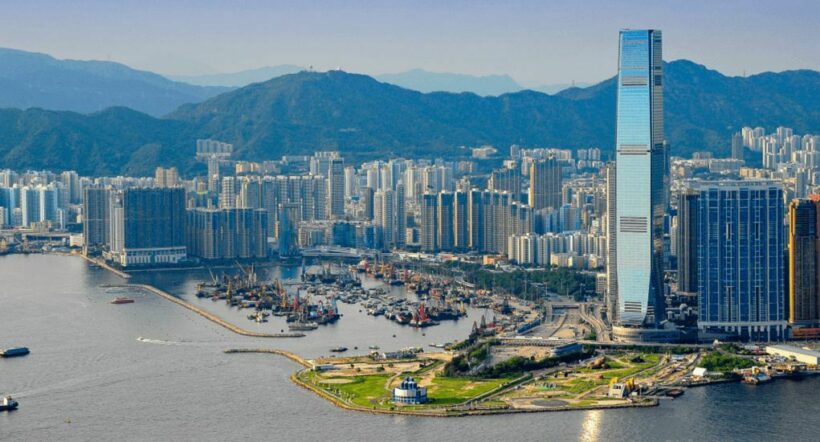 Hong Kong's government is forcing a partial lockdown until 10,000 residents of an area in the Kowloon peninsula, complete a Covid-19 test. The 2 day lockdown in the city's poorest neighbourhood of Jordan, comes after a new strain of the coronavirus was identified, making it the 1st lockdown that the city has seen.
The area, which features many deteriorating buildings and 150 stacked housing blocks, has confirmed 162 confirmed cases of Covid-19 this month, with the ratio of virus detected in sewage samples from buildings there was higher than that of other areas.
Over the last 2 months the city has been hit by a 4th wave of infections with authorities struggling to bring the daily numbers down. Such clusters have hit the low-income neighbourhoods the most, which are notorious for cramped conditions in districts such as Yau Tsim Mong.
In recent days, health officials began mandatory testing in some 70 buildings in the area but the government has now decided to test everyone much to the confusion of local residents. As rumours of a lockdown were leaked to the local media, the government didn't officially announce the measure until this morning. The area is also home to many ethnic minorities, mainly South Asian Hong Kongers, a community that often faces discrimination and poverty.
Earlier in the week a senior health official was criticised when he suggested ethnic minority residents might be spreading the virus more readily because "they like to share food, smoke, drink alcohol and chat together."
The health official's comments also came as a video was released of predominantly white migrants dancing at a packed brunch on the more affluent Hong Kong Island. But those who agreed with the health official pointed to cramped conditions, not race or culture, as being the cause of the virus spreading more easily.
SOURCE: Thai PBS World
Keep in contact with The Thaiger by following our Facebook page.
Never miss out on future posts by following The Thaiger.