Move over WHO and CDC, Marvel and DC have joined the fight in Thailand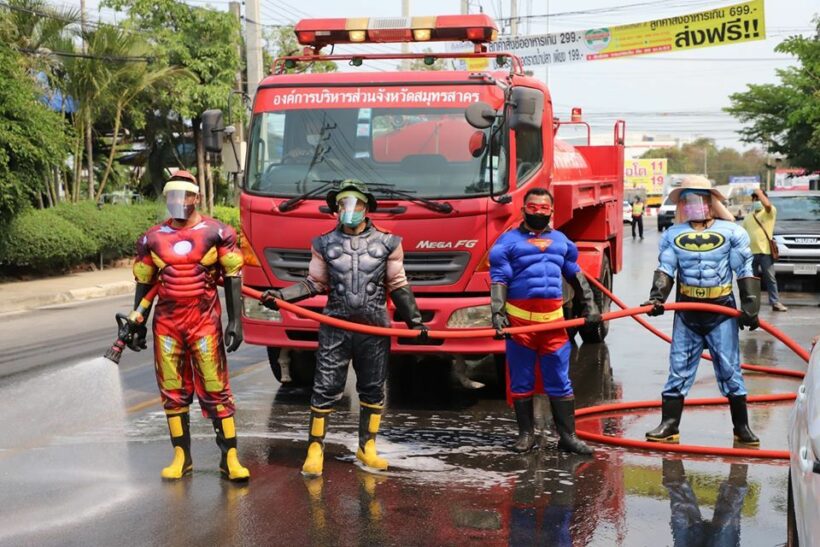 While it may seem that a plague swept across our world with a snap of the fingers as if Thanos and the infinity gauntlet indeed managed to set asunder half the worlds population, not though a dematerialised cloud of ash (sorry for the spoilers…but come one it's been two years now) but rather a global pandemic that has shut down travel and forced millions into self isolation, fear not faithful citizans a new hope is on the horizon.
Hope has been a challenge these days as many of us, now 30 days and counting into isolation and social distancing, are looking more and like that down and out Thor in Endgame (oops…yeah it's a real let down ladies) while we "Netflix and Quarantine."
Yet, with all the challenges we face, some heroes have decided to defy all known, and unknown, laws of the universe and parallel universe alike to join in the fight against Covid-19.
Provinces all over Thailand are deep cleaning to stem the spread of the SARS-Covid II virus and reduce the rate of Covid-19 infection and that caught the attention of the Marvel as well as DC universe. Apparently Gotham got wind of the bat situation over in Wuhan and it seems Batman decided to self isolate here in our dimension. I'm guessing Superman assisted in his flight arrangements seeing how difficult it is to fly these days.
In a bid to cheer up the people, officers throughout Thailand have been suiting up in Superhero regalia and cleaning the streets of the crime that is Covid-19.
Thor, Ironman, Super Man, and Batman clean the mean streets of CovidCity in Samut Sakhon
PHOTO: สำนักงานประชาสัมพันธ์จังหวัดสมุทรสาคร
Superman and Batman show the Marvel boys how cleaning up the streets is done in the DC Universe
PHOTO: สำนักงานประชาสัมพันธ์จังหวัดสมุทรสาคร
The official facebook page of the PR Department of Samut Sakhon in Central Thailand suggested that we could be superheroes too. Submit your best photo to The Thaiger and you could be featured as well.
SOURCE: The Smart Local
Keep in contact with The Thaiger by following our Facebook page.
Never miss out on future posts by following The Thaiger.
Arrest warrants sought for 8 civilians suspected of smuggling migrant workers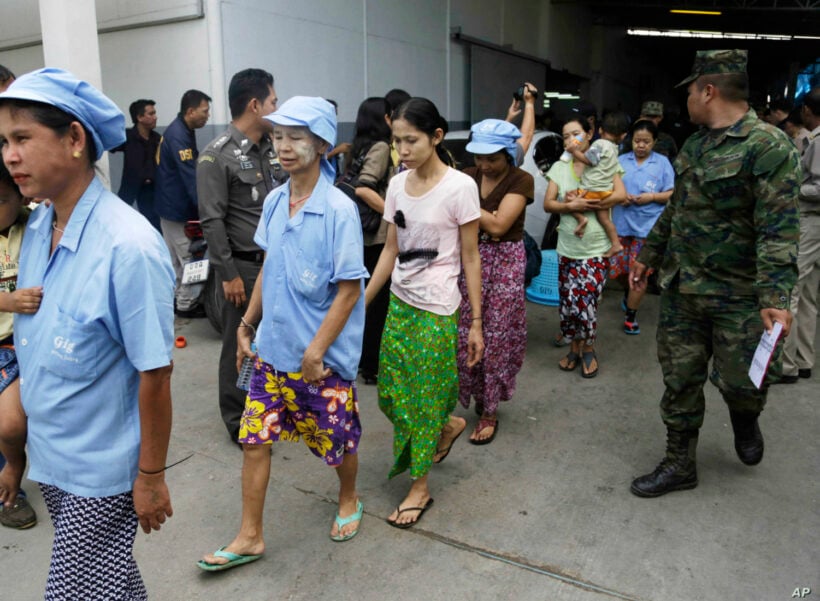 Deputy national police chief Damrongsak Kittiprapas has confirmed that arrest warrants are being sought for 8 civilians implicated in the illegal smuggling of migrant workers. The Bangkok Post reports that the 8 face charges of aiding and abetting illegal immigration. The workers were trafficked from Myanmar to the central Thai province of Samut Sakhon, where the latest outbreak of Covid-19 began last month. 20 police officers are also being investigated for their role in the smuggling operation. They have been suspended from duty pending a full investigation. It's thought there are up to 25 police officers suspected of involvement.
"After tracing the migrant workers' route into Samut Sakhon and then jobs at its shrimp market, we found that most received direct assistance from more than 20 police officials and eight civilians. They smuggled the workers across the border in Sangkhla Buri district of Kanchanaburi and then provided transport to get them to Samut Sakhon."
Damrongsak says an investigative committee is being set up prior to criminal prosecution and disciplinary action being taken against the police officers involved.
"A formal fact-finding procedure will be carried out before both disciplinary and legal action is pursued against them."
The committee, which is being chaired by the assistant national police chief, will work with a separate panel set up by the government to investigate the role of police officers in people smuggling. The committee is mostly made up of police officers. Damrongsak says PM Prayut Chan-o-cha insists that investigating officers carry out their duties in an honest and transparent manner.
SOURCE: Bangkok Post
Keep in contact with The Thaiger by following our Facebook page.
Never miss out on future posts by following The Thaiger.
40 arrested in a suspected gambling house in Nonthaburi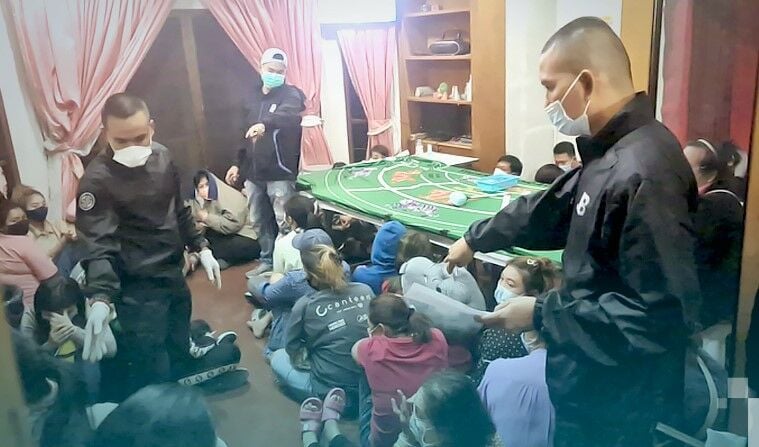 Last night, police raided a house in Nonthaburi and arrested 40 people for allegedly gambling.
According to the deputy chief of the Central Investigation Bureau, 33 are Thais and 7 are migrant workers of the casino. The officials also confiscated decks of cards of the Dragon-Tiger game, plastic chips and some cash as evidence.
During the raid, the migrant workers allegedly revealed that the gambling operations at the home had only been going on for 2 days and that the owner planned to move it to other locations.
Police have been cracking down on gambling after the Covid-19 outbreak at a Rayong gambling den in line with the PM's order made last week to shut down the illegal venues and tracking down "influential figures."
SOURCE: National Thailand
Keep in contact with The Thaiger by following our Facebook page.
Never miss out on future posts by following The Thaiger.
Former finance minister proposes legalisation of gambling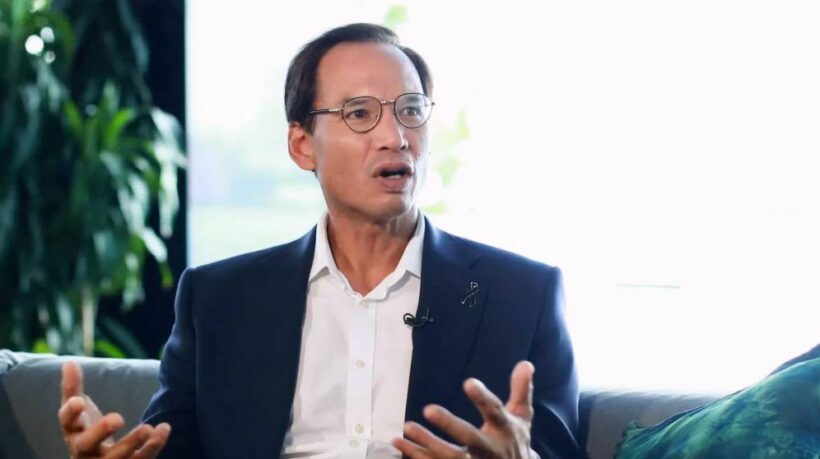 With Covid-19 cases linked to some illegal gambling dens, causing a headache for health officials trying to track down elusive gamblers to contain the virus, the former Finance Minister floated the idea to legalise gambling.
The former Finance Minister and current leader of the Kla Party, Korn Chaitkavanich, claims legalising gambling will help contain the spread of Covid-19. He also hinted that it will gain more tax revenue. If it's legalised, gamblers will spend their money in legal casinos that pay taxes, drawing in more money the government can use for public improvements, he says.
The Royal Thai Police spokesperson insists police are pursuing legal action against owners of the illegal gambling dens. Interior Minister Anuphong Paojinda has also told provincial governors to suppress illegal gambling dens and take responsibility if more gambling dens are found.
SOURCE: Bangkok Post
Keep in contact with The Thaiger by following our Facebook page.
Never miss out on future posts by following The Thaiger.