Interior ministry sends new measures to provincial governors to fight coronavirus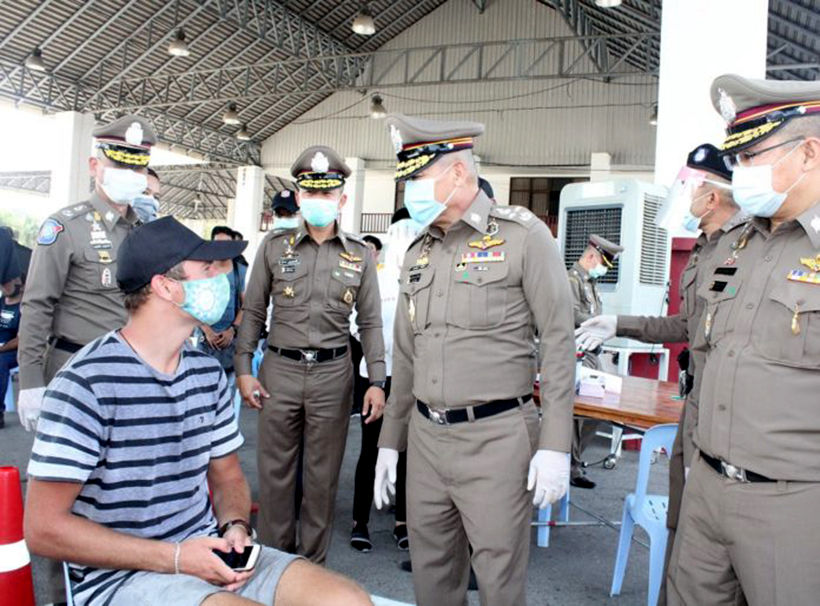 The permanent secretary of Thailand's interior ministry has sent an urgent communiqué to the nation's provincial governors, telling them that the newly formed National Covid-19 Coronavirus Disease Management Centre will require new measures at the provincial level to combat the spread of the Covid-19 coronavirus.
These measures are issued under the national state of emergency declared last week by the government of PM Prayut Chan-ocha…
Prepare a local quarantine area. This must include an investigation/detention center, field hospital, food, beverage, donation points and public relations points for news providers and news outlets. If there are budgetary restrictions potentially preventing these actions the provincial governor must immediately report to the Ministry of the Interior for an expanded line of credit to help address these urgent actions.
Ensure it is made very clear by local, regional and provincial governors that the message should be Do Not Travel unless completely essential. Checkpoints should be in place and all officials should be working to ensure that people are encouraged to stay at home and practice social distancing. All officials should also have and rehearse a disaster response plan. (There is no current national ban on travel, however several provinces have taken stricter measures.)
Measures should be in place to prevent stockpiling of essential goods and hoarding, especially those who wish to profit by reselling needed goods. Any offense should be strictly prosecuted per the law.
Plan for a transportation system of essential goods, such as food and medicine, and clearly state and develop points for food and beverages to be given to residents who need assistance.
All provinces must report to the Ministry of the Interior on the status of their current plans by 6:00 PM every day.
The PM stated last week that if the country doesn't see improvement in the control of the spread of Covid-19, and if people don't comply with advice to practise social distancing, stricter measures may be necessary, including expanding curfews and limiting gatherings and travel further.
SOURCE: The Pattaya News
Keep in contact with The Thaiger by following our Facebook page.
Never miss out on future posts by following The Thaiger.
50,000 doses of AstraZeneca vaccine to arrive in Thailand in early February, more ahead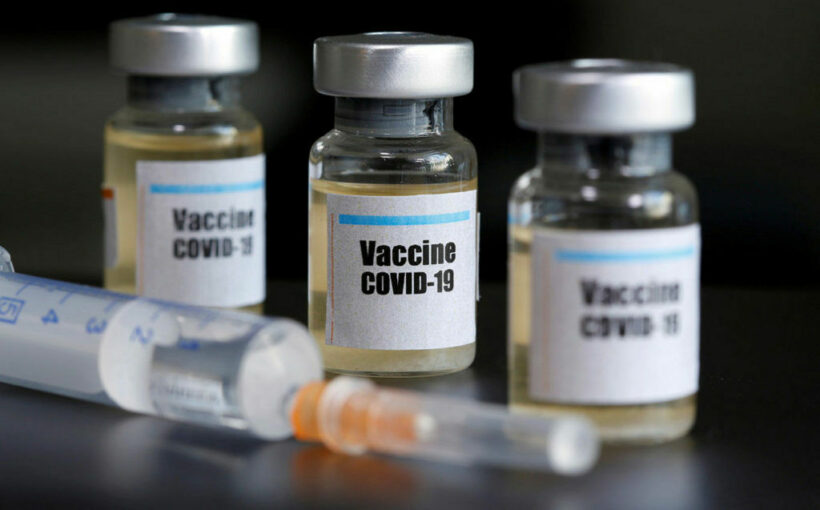 The first 50,000 doses of the Oxford AstraZeneca vaccines are scheduled to arrive in Thailand in the first week of February. The upcoming shipment is part of the first lot of 26 million doses on the agreed purchase in October last year. Still, Thailand needs another 35 million doses as the procured vaccines are enough for only 30 million people. The price negotiation for more AstraZeneca doses is currently underway.
According to the Public Health Minister Anutin Charnvirakul, the vaccine price agreed on the purchase made in October last year is 150 baht per dose. More vaccines are expected to arrive in March and April. He also confirms he would be the first person in the country to receive an inoculation of the Covid-19 vaccine.
Apart from AstraZeneca, Thailand has also ordered the Chinese made Sinovac vaccines, but the delivery might be delayed because the vaccine's final registration is still pending in China.
SOURCE: Nation Thailand
Keep in contact with The Thaiger by following our Facebook page.
Never miss out on future posts by following The Thaiger.
Famous Thai actor tests positive for Covid-19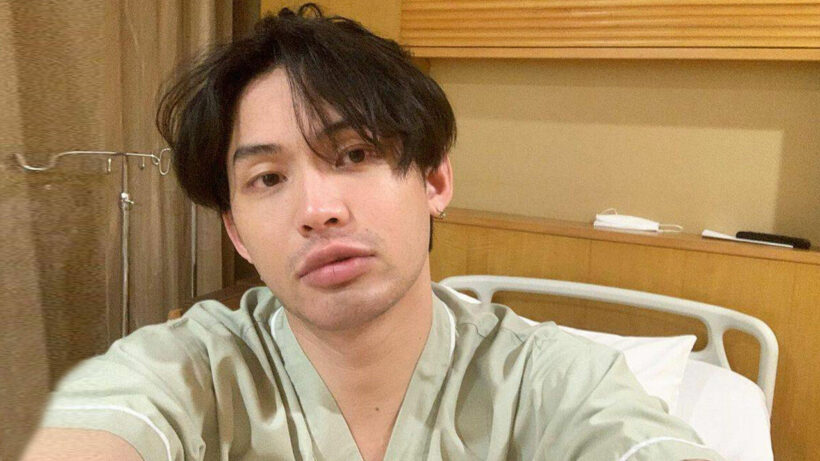 A famous Thai actor has announced he is infected with Covid-19after posting a video on Instagram. He says both him and his mother were tested, but he was the only one with a positive test result.
Techin Ployphet, aka DJ Matoom, says he met an infected but asymptomatic friend on January 9, but that friend didn't know he was infected until January 19 in which he told Matoom.
Matoom detailed his timeline in the Instagram video which reveals that on January 7, he was at his condominium in the Ladprao area, but then visited Power-Buy at the Central Ladprao shopping centre at around 8pm.
The following day, he went to GMM Grammy in the morning to work and then visited the Banyan Tree Hotel at around 4pm. Then, he went to the Big C supermarket in the Ladprao area at 6pm.
On January 9, he says he checked in to a hotel at 9am and had dinner at a rooftop restaurant in the evening. It was there that he met his then-asymptomatic friend. The next evening he left the hotel and had dinner at a Korean restaurant in the Ari area before going back to his condo.
On January 19, he was again working at GMM Grammy in the morning, and then went to Central Embassy for work at 12:30pm. He visited the FoodLand supermarket at The Street Ratchada at 5pm. Then, that same day, he was notified that his friend had tested positive for the virus, which prompted him to also get tested at Bangkok Hospital that night at 10pm. He says he received the positive results yesterday.
Celebrities and actors who worked with him have now taken Covid-19 tests. One of them is actress Natapohn Taemeeruk,who says her test was negative, but will enter a self-imposed quarantine for 14 days and then will get tested again.
The Banyan Tree Hotel has issued a statement saying that it has closed its rooftop restaurant, called "Vertigo," for cleaning and disinfection, and will reopen it this Saturday. The hotel says it will also disinfect the entire floor where the actor stayed, and has urged all employees, who were in contact with Matoom, to get tested and quarantine themselves for 14 days.
FoodLand supermarket also announced its closure for cleaning and disinfection and says it will reopen this Saturday. The air-conditioning system of the entire mall is also being cleaned. Employees deemed to be at-risk have also been tested and confirmed negative for the virus.
The CCSA's spokesman, Taweesin Wissanuyothin, says that it is too early to determine whether Matoom could be considered a super-spreader, but he thanked him for disclosing his timeline in the public interest.
SOURCE: Thai PBS World
Keep in contact with The Thaiger by following our Facebook page.
Never miss out on future posts by following The Thaiger.
13 Bangkok businesses allowed to reopen tomorrow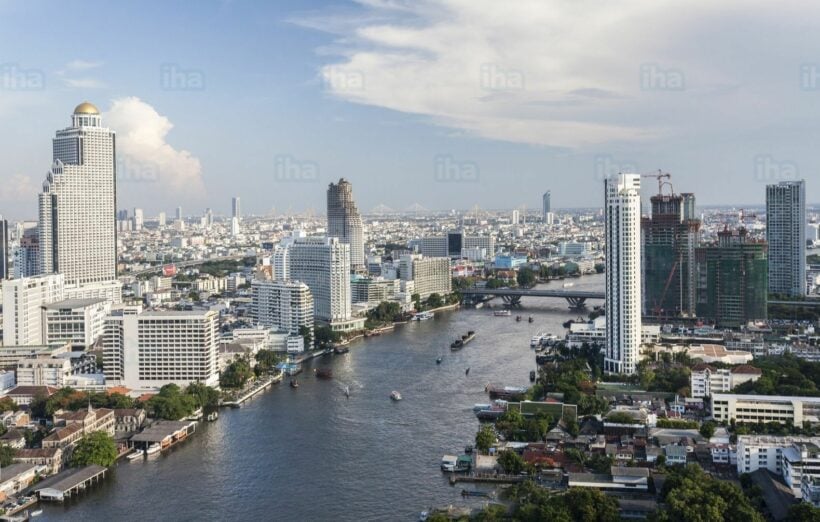 Tomorrow, 13 types of businesses in Bangkok are being allowed to reopen but must have strict disease control measures in place. The Bangkok Metropolitan Administration made the decision which would undoubtedly give many businesses some relief as well as potential customers.
Such businesses with restrictions include:
Banquet venues, which will need authorisation from BMA for events with over 300 participants
Amulet shops and markets
Beauty salons, tattoo and piercing shops
Fitness centers, but personal trainers and communal steam rooms are not allowed
Game Arcades; but all points of contact must be regularly disinfected and facemasks worn at all times.
Internet shops
Senior nursing homes, but with limited activities
Sports venues, except for boxing rings and race tracks, but no audiences allowed
Spas, Thai massage shops, excluding massage parlours
Gymnasia and boxing venues for training only
Bowling alleys and ice skating rinks, but no competitions or audiences allowed
Dancing academies
Martial art schools, but no tournaments or audiences allowed
Playgrounds, night entertainment venues, cock fighting, fish fighting, child care centres, theme parks, snooker clubs, bull fighting venues, massage parlours, tutoring schools and nurseries, however, are still ordered to stay closed.
The announcement comes after Bangkok saw 14 new cases today, joining 128 other cases reported in Thailand by the Centre for Covid-19 Situation Administration.
Meanwhile, plans for Chinese New Year seem to be on the back burner as the upcoming February 12 holiday has yet to see anything concrete to celebrate the new year. Pattaya city has decided to decorate its streets for the holiday, but like many other provinces, Chon Buri remains as a highly controlled zone, which essentially bans domestic and foreign tourists from entering, despite single digit infections being recently reported by authorities.
The lifting of the measures in Bangkok come after PM Prayut urged the publicto stay away from social gatherings, specifically pointing out political gatherings, which have rocked the streets of the nation's capital for months.
SOURCE: Thai PBS World
Keep in contact with The Thaiger by following our Facebook page.
Never miss out on future posts by following The Thaiger.