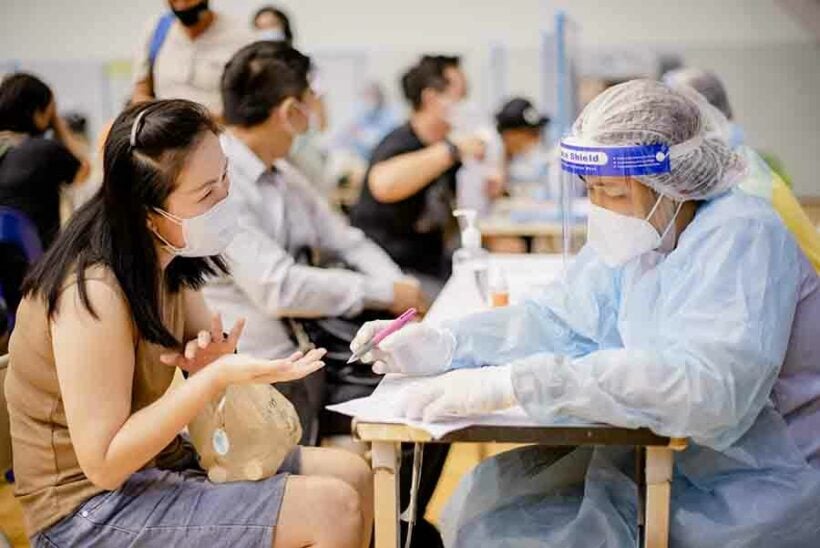 The Public Health Ministry has instructed Thai hospitals to honour vaccination appointments, even though they may not have received the number of doses expected. According to Thai PBS World, Satit Pitutacha from the Health Ministry says it's vital that people over the age of 60, as well as those with 1 or more of 7 underlying health conditions, receive a Covid-19 vaccine.
Satit says most hospitals received enough vaccine doses to kick off mass vaccination on Monday. However, around 20% of hospitals have received fewer doses than expected since then. He acknowledges the supply challenges and says it's not the hospitals' fault, but adds that inoculation of at-risk people must continue, particularly as some have to travel far to reach their nearest hospital.
According to Satit, the ministry is working to address the supply problem, adding that a further 800,000 doses of AstraZeneca are expected next week, with another 2 million arriving the week after. In total, the government expects to receive 6.3 million AstraZeneca doses this month.
Satit admits that, should any of the deliveries be delayed, there could be a knock-on effect, but says the government will do its best to get doses distributed quickly across the country. He denies the supply issues are politically motivated, saying it's simply a case of areas with high infection rates being prioritised in the distribution process.
SOURCE: Thai PBS World