Dr Li Wenliang, the face of the Wuhan Coronavirus, and failed censorship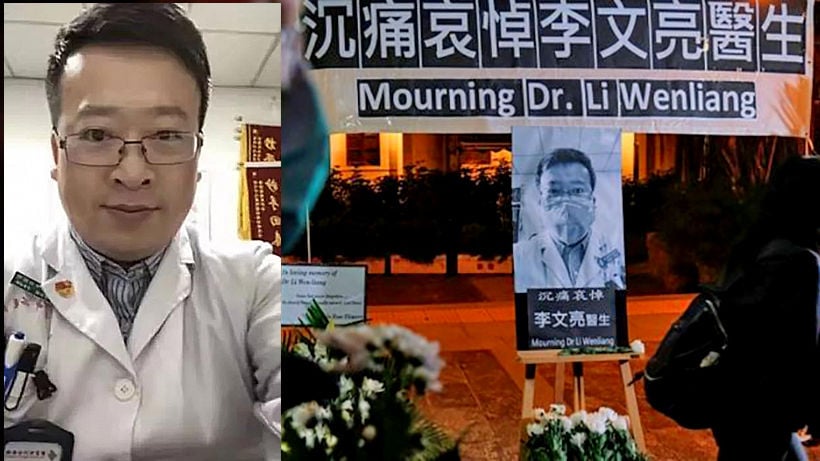 In a country where media, especially social media, is tightly controlled, the events surrounding the death of young doctor Li Wenliang have been particularly surprising. An outpouring of frustration, grief and anger, directed at the Chinese government, made its way onto the Chinese social media platforms and was shared by millions before, as expected, finally being taken down.
Such is the Great Firewall of China, that any critical social media is usually removed in quick time by an 'army' of censors said to be even larger than the physical Chinese Army – you know, the ones with guns and things that go BANG.
As the young doctor, whose early pleas were caught up amongst the early media flurry and other random videos coming out of Wuhan, was ailing in a hospital, a victim of the coronavirus, Chinese censors tried to actively diffuse his message, punish and discredit him. Until he actually died.
But let's back up a month or so…
A young ophthalmologist in one of Wuhan's hospitals alerted his peers and sent online messages about a mysterious new virus afflicting residents and starting to fill up hospital beds. He was subsequently arrested and punished for spreading "rumours" as the city's government continued to downplay the dangers of the virus. His messages spoke of "the spread of a SARS-like virus".
"I only wanted to remind my university classmates to be careful."
Li was speaking from his hospital bed, having succumbed to coronavirus himself. On Friday morning, his condition worsened, and the 34 year old died, just another statistic out of the hundreds of fatalities from an outbreak that has spread well beyond Wuhan.
We now know the Wuhan government tried to actively stifle information in the early weeks of the outbreak, including the news that Li and other whistleblowers were being silenced. There have been countless medical staff, and even officials (including the Wuhan Mayor) who have since apologised for not reacting quickly enough and trying to control the flow of information.
It led to considerable anger amongst the Chinese citizenry and plenty of tut-tutting from western media. But central authorities were able to wrest back control of the narrative by allowing a rare transparency and access to information on what was going on, and giving Chinese media a free hand in covering the outbreak, a rare courtesy.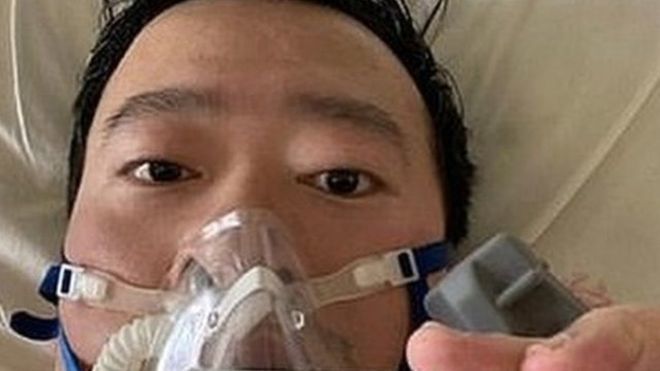 Certainly over the past week the central authorities have re-tightened their grip on information, as they've also introduced unprecedented steps to control the virus, including complete lockdowns of entire cities. Much of the country remains on voluntary or mandatory quarantine. The fallout from the outbreak – the way it was handled medically and as news – will resonated in the Chinese psyche, and the economy, long after the spread of the virus is brought under control.
Speaking about the early whistle blowers who who trying to raise the alarm, before the virus had a name or had started to kill people, Dr Li's peers and some officials are now acknowledging that their early warnings probably saved thousands of lives.
Zeng Guang, chief epidemiologist at the Centre for Disease Control and Prevention says… "In retrospect, we should highly praise them. They were wise before the outbreak."
The reaction to Li's death spread quickly across the Chinese internet. The comments came fast and furious, it was immediate and almost unprecedented.
"Are you angry? If any of us here is fortunate enough to speak up for the public in the future, please make sure you remember tonight's anger."
"Countless young people will mature overnight after today… the world is not as beautiful as we imagined."
For a much longer time than usual, the people pulling levers that control the Great Firewall either didn't know what to do, or simply couldn't control the wave of frustration being tapped out on millions of Chinese smartphones.
Usually, anything vaguely controversial, or critical of the Chinese Government, communism, or even discussion about censorship, is quickly removed. This time the messages were circulating for many hours and were seen and shared by, probably, tens of millions.
Two hashtags were trending on the Weibo platform (Weibo is a Chinese-made combo of Twitter, Facebook and Line, all in one mega-platform).
"The Wuhan government owes Dr. Li Wenliang an apology"
"We want freedom of speech"
Another hashtag, "I want freedom of speech," had around 2 million views in the early hours of Friday, before it eventually vanished from Chinese screens as well.
The controlling of the narrative following his death was as clumsy as the earlier attempts to stifle Dr Li's efforts of whistle-blowing.
Online state media outlets reported the doctor's death late on Thursday night, quoting friends and peers at Wuhan Central Hospital. Then all references to the reports vanished without explanation. The hospital then claimed efforts were underway to resuscitate Li, but later issued a statement that he had died. The eventual confirmation came late at night, a PR tactic used by governments everywhere to announce things they don't want noticed. But plenty of people were still awake.
"I knew you would post this in the middle of the night."
"You think we've all gone to sleep? No. We haven't."
The fury came thick and fast as Chinese recognised the ham-fisted attempts at twisting the narrative and then misreporting and mishandling the doctor's death.
"A doctor had to die twice," wrote a user on WeChat.
"That is national humiliation."
For a fleeting moment in China's recent history the Great Firewall failed and the plight of of a plucky young doctor became the talk of China, spread quickly through social media, before it was stifled. But the discussions about his death, and what it means, continue around the water coolers of Chinese offices and the corridors of hospitals.
Li's death and the authorities' clumsy handling of the news, and the news about the Coronavirus generally, continues to exacerbate a crisis that is already rattling the stern communist foundations of the Chinese state. Beijing's efforts to manage both the coronavirus, and the news about the virus, have laid bare the worst aspects of China's governance under President Xi Jinping.
Dr Li Wenliang may well end up the face of the Wuhan or Chinese Coronavirus, a story of courage and pluck, and how his message pierced through the Great Firewall of China.
Keep in contact with Thaiger by following our Facebook page.
Never miss out on future posts by following Thaiger.
Off to a field hospital? Here's what to pack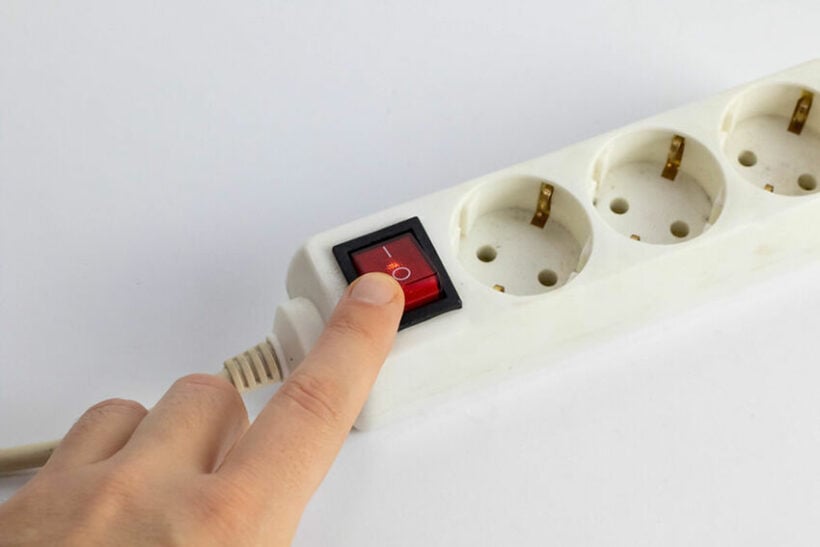 A Thai netizen has posted a useful list of "must pack" items for anyone being admitted to a field hospital for Covid-19 treatment. As concerns rise that the rapid rise in infections may lead to a shortage of hospital beds, officials are planning a number of field hospitals, some of which have already opened. A total of 10 field hospitals are planned for Bangkok, while a field hospital in Phuket, closed after discharging its last patient in May 2020, is now set to re-open.
With all that in mind, Nation Thailand reports that Facebook user Ratchasee Jitasa recommends 12 items patients should stick in their bag if being admitted to a field hospital. To be fair, most of these items would come in pretty useful in a regular hospital too:
1. Power strip
2. Personal items, such as toothbrush, toothpaste, shampoo, soap, towel, and hairdryer
3. Power bank
4. Wet wipes
5. Items to help relieve loneliness (??)
6. Pillow, blanket, and mattress
7. Eye mask
8. Food supplements, such as Vitamin C
9. Thermos bottle
10. Snacks
11. A set of clothes for when you're discharged
12. A 14-day supply of underwear
Ratchasee also has some words of comfort for those worried about the whole field hospital "experience".
"Staying at the field hospital is not as scary as everyone thinks, but some facilities may not meet the people's demands."
Thailand has a policy of mandatory hospitalisation for anyone who tests positive for Covid-19, even if asymptomatic or with only mild symptoms. Officials say they have no plans to change this, despite concerns about hospital bed shortages, insisting the policy enables them to control the spread of the virus more effectively than relying on people to self-isolate.
SOURCE: Nation Thailand
Keep in contact with Thaiger by following our Facebook page.
Never miss out on future posts by following Thaiger.
2 police officers transferred over Covid cluster linked to Bangkok nightlife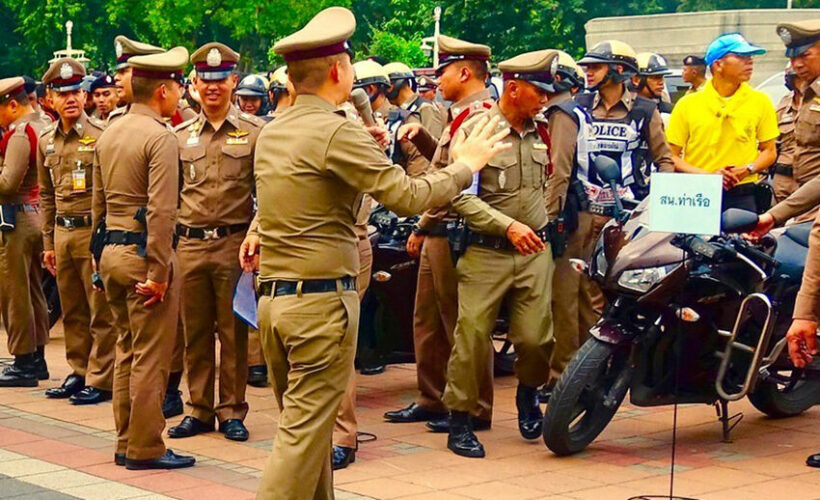 2 senior police officers in Bangkok's fashionable Thonglor district have been transferred pending an investigation into a Covid-19 cluster linked to pubs and clubs in the area. According to Thai PBS World, the superintendent of Thonglor police station, Duangchote Suwancharas, and the inspector for suppression affairs, Thanakorn Ngamyen, were re-assigned to the operations centre of the Metropolitan Police Bureau's 5th Division yesterday.
The transfers were ordered by the commander of the 5th Division, Sophon Sarapat, who has placed Kampanart Arunsri in the role of acting superintendent of Thonglor police.
The pubs and clubs of Thonglor are popular with "Hi-So" Thais, including celebrities, politicians, business figures, and senior government officials. The third wave of Covid-19, currently surging across the country, is thought to have sprung from Thonglor's party scene. Revellers at the district's nightlife venues are being blamed for a rapid rise in infections which has now led to over 1,000 infections in Bangkok alone. The highly contagious UK variant, aka B117, was also detected in the Thonglor cluster.
Bangkok officials are planning a number of field hospitals to cope with a rise in infections that may lead to bed shortages in the capital's hospitals. Several facilities in the city have suspended Covid-19 testing amid speculation they have run out of beds. Everyone who tests positive for the virus is admitted to hospital for quarantine and treatment purposes, even if asymptomatic. This is believed to be contributing to the bed shortage, but officials say they have no intention of changing a policy that has previously enabled them to contain the virus more effectively.
A new field hospital is set to open near Bangkok City Hall at the sports stadium in the Bang Bon district today.
Officials say 3 other field hospitals are ready and a number of hotels, many of which have already served as alternative state quarantine facilities, will also operate as "hospitels", housing asymptomatic patients and those with only mild symptoms. City officials say that between them, the field hospitals and hotels can accommodate up to 5,000 patients.
SOURCE: Thai PBS World
Keep in contact with Thaiger by following our Facebook page.
Never miss out on future posts by following Thaiger.
China may combine its Covid-19 vaccines to improve efficacy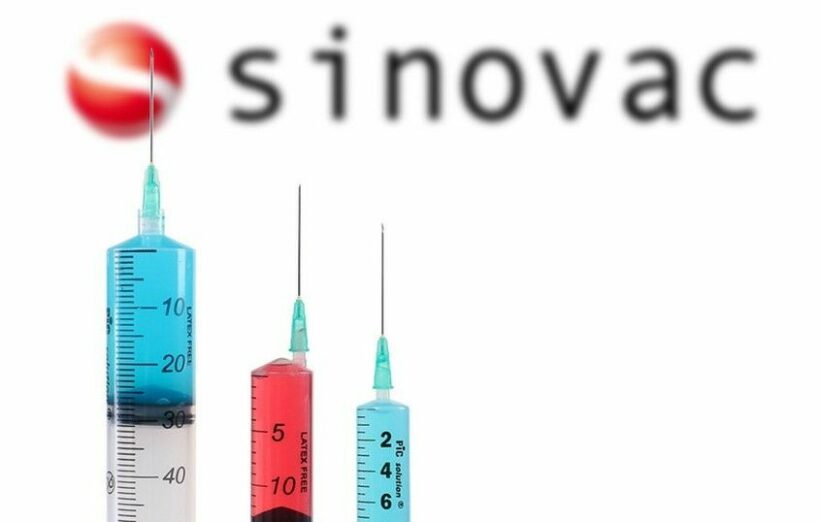 Health officials in China say they may consider combining vaccines to boost their efficacy, after admitting the protection rate is "low". In a rare acknowledgment of weakness, Gao Fu from the Chinese Centres for Disease Control and Prevention admitted the country's vaccines do not offer high levels of protection. He was addressing a conference in the south-western city of Chengdu at the weekend.
According to a Thai PBS World report, China has 4 Covid-19 vaccines and the country plans to produce 3 billion doses by the end of this year. However, data shows that although strict temperature requirements govern their storage and transportation, the Pfizer and Moderna vaccines far outperform their Chinese counterparts in terms of efficacy. As a result, Gao says researchers in China are now considering combining their vaccines. They may also look at altering the number of doses required and/or the amount of time between doses.
"Inoculation using vaccines of different technical lines is being considered."
The Chinese-developed Sinovac jab, currently being rolled out in Thailand, was found to be just over 50% effective in trials involving the Brazilian variant, although a separate Turkish study found it to be 83.5% effective.
Meanwhile, the efficacy rate of a second vaccine, made by the China National Pharmaceutical Group Corporation, aka Sinopharm, is not known. However, the manufacturers say they have developed 2 vaccines and that interim results show them to be 79.4% and 72.5% effective.
Officials in China have long defended the country's vaccines, while casting doubt on those developed by other countries. Chinese vaccines are the only ones being administered in China and the country has also exported millions of jabs around the world.
SOURCE: Thai PBS World
Keep in contact with Thaiger by following our Facebook page.
Never miss out on future posts by following Thaiger.