Thousands queue outside Finance Ministry for relief cheques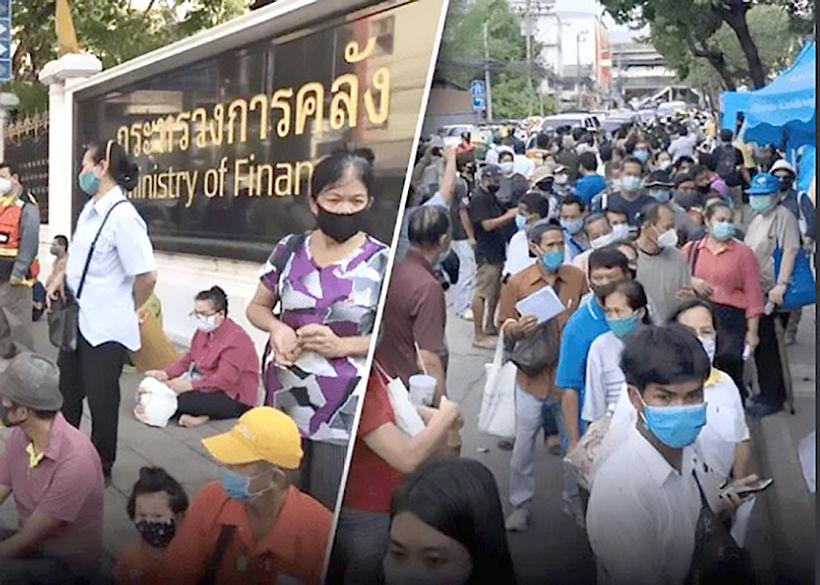 People began arriving before sunrise. It was around 5am on Friday that 49 year old Bawonlak Rasameebunsrisuk from Samut Prakan, just south of Bangkok, started the queue outside the Finance Ministry. She soon gave up her spot to 71 year old Gasorn Bunin, feeling sorry for the grandmother.
The Finance Ministry offices wouldn't open until 9am.
All were hoping for the 5,000 baht relief cheque for "informal workers" promised by the Thai government weeks ago. Bawonlak said that she normally works in villages putting up advertising signs. She says she registered for the relief package on the first day, but the system said the registration was not complete, so she hoped that an officer could help her re-register and discover what the issue was.
Gasorn said she doesn't know how to register online, but when she heard that the MOF was accepting complaints she came all the way from Suphan Buri province, more than a hundred kilometres away, to confront someone about her desperate situation. She stayed at her granddaughter's home and left at 4am to join the queue. Gasorn works as a cook in Suphan Buri, but the restaurant was closed due to Covid-19 leaving her with no income.
54 year old Wasanpat waited in line with his 4 year old daughter but left before getting the chance to file a complaint. Wasanpat said there were too many people in the queue and he didn't believe he'd get the 5,000 baht anyway. He'd worked as a driver and lived with his boss, until he was fired, and now has to find a new place to live with no income.
By 7am the line was already 500 metres long, according to Khaosod News. Officials expected about 400 people to file complaints, but at at 9am when the office opened the number was already up to 600. The Ministry called in about 80 more officers to help accept complaints after they realised at 10:30am that at least 1,000 people were waiting in line.
Of the more than 20 million who registered, not all were eligible and the number of persons receiving the 5,000 baht monthly aid package was limited to 16 million citizens. About 11 million have already received the relief, and officials will be reevaluating the information sent in for the other 5 million.
SOURCES: Thai PBS World | Khaosod News
Keep in contact with The Thaiger by following our Facebook page.
Never miss out on future posts by following The Thaiger.
Man arrested for allegedly importing millions of fake designer sunglasses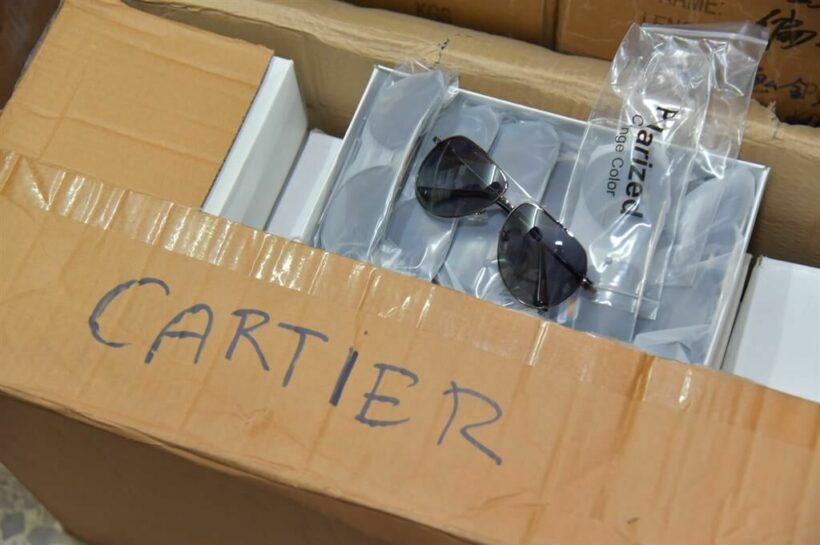 A 42 year old Chinese man was arrested for allegedly importing fake designer sunglasses after police raided 2 locations in Bangkok's Thonburi area and seized 3 million pairs of fake designer sunglasses worth around 300 million baht.
Officers from the Department of Special Investigation raided multiple rooms at the Dao Khanong Condominium and the BMC Dao Khanong Cinema. The department posted photos of the raids showing rooms filled with boxes stacked to the ceiling.
Police say the sunglasses had major designer brand names like Ray Ban, Gucci, Oakley, Chanel, Christian Dior, Dolce & Gabbana, Cartier, Mont Blanc, Marc Jacobs, Armani, Fendi and Versace.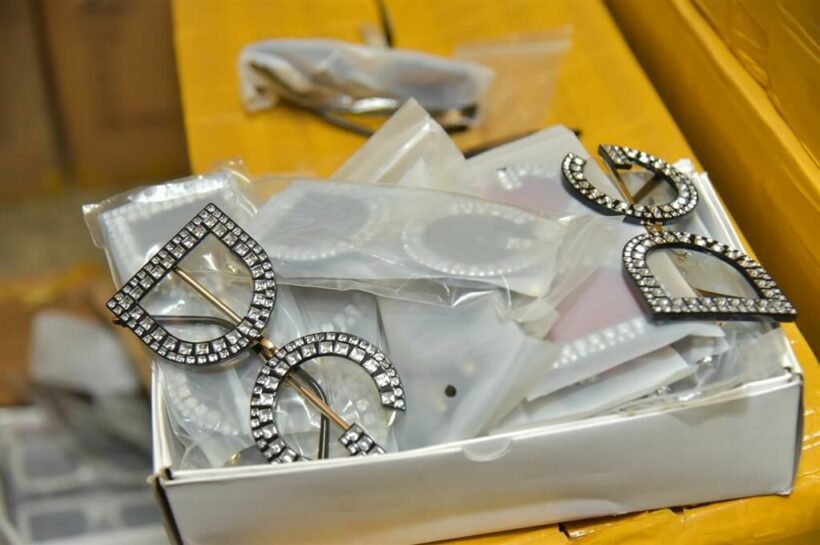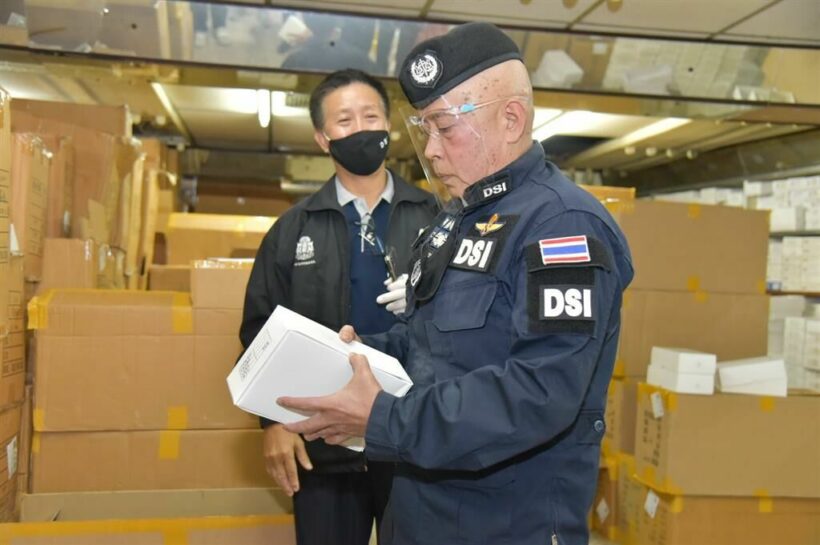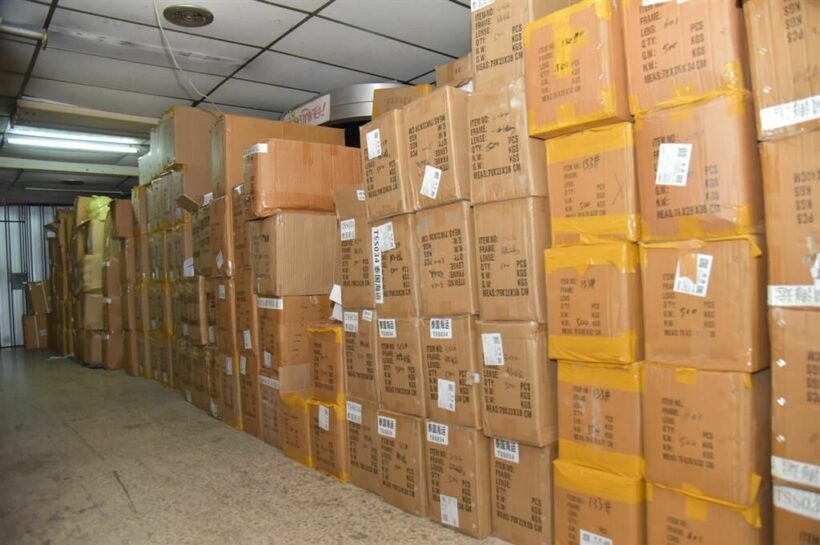 SOURCE: Thai Visa
Catch up with the latest daily "Thailand News Today" here on The Thaiger.
Keep in contact with The Thaiger by following our Facebook page.
Never miss out on future posts by following The Thaiger.
Police shoot and kill man suspected of dealing "K-powdered milk"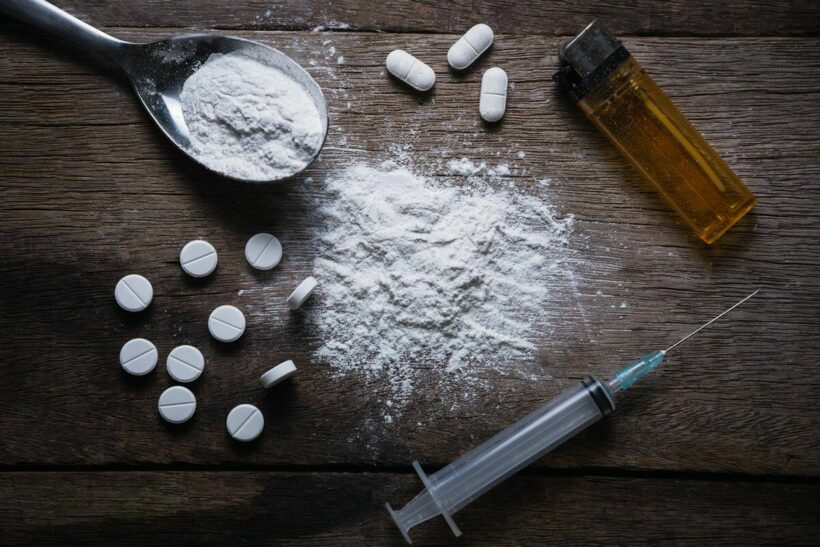 A man suspected of selling the ketamine-based drug cocktail, which is said to be tied to at least 10 deaths in Bangkok, was shot and killed in a shootout with police in Nakhon Pathom, just west of the capital. The narcotic cocktail, known as "K powdered milk," is ketamine laced with methamphetamine, heroin and the anti-anxiety medication diazepam, all crushed up together resembling powdered milk.
Police tracked down 41 year old Wasan Khiaohom yesterday. He was in a pickup truck parked next to another car on a roadside in Nakhon Pathom's Mueang district. As officers moved in to investigate, Wasan, who also went by the name Ple Kampangsaen, got out of a pickup and pulled out a gun, firing shots at the officers. Police fired back, shooting him. Wasan tried to flee the area, but collapsed and died in a wooded area by the road.
Police say they searched Wasan's pockets and found a small bag of "K powdered milk" and 40 ecstasy pills. Police also arrested 2 alleged accomplices who were driving the car and pickup truck.
Police have been cracking down on illicit drugs after 10 people died reportedly after taking the narcotic drug cocktail while others were hospitalised. From January 13 to 18, police arrested 592 people in the drug crackdown. In a series of busts, police say they seized a total of 8,644,825 baht worth of drugs including methamphetamine pills, crystal methamphetamine, cannabis, ketamine, kratom leaves, kratom drink and ecstasy pills.
SOURCE: Bangkok Post
Catch up with the latest daily "Thailand News Today" here on The Thaiger.
Keep in contact with The Thaiger by following our Facebook page.
Never miss out on future posts by following The Thaiger.
Woman sentenced to 43 years in prison for violating lèse majesté law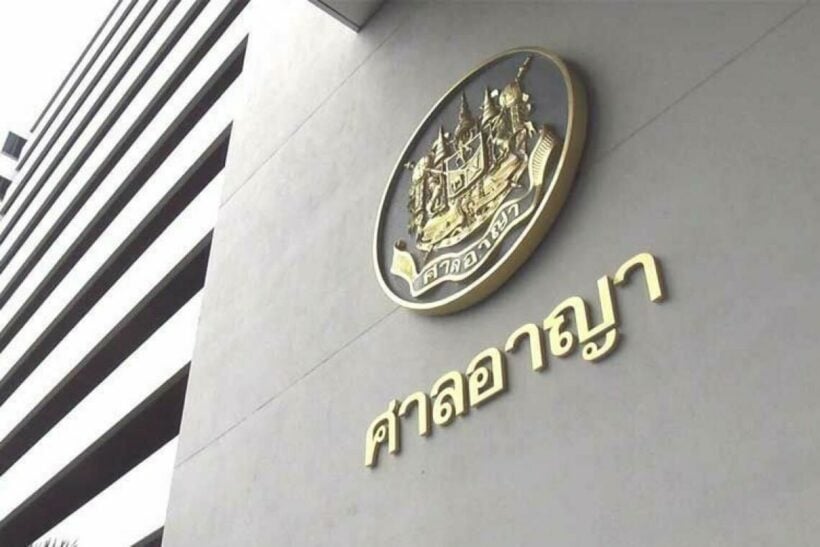 The Bangkok Criminal Court sentenced a former public official to more than 4 decades in prison for violating the country's strict lèse majesté law on insulting or defaming the Thai Monarchy.
The woman, a former Revenue Department official known as Anchan, was found guilty on 29 counts of violating Section 112 of the Criminal Code, known as the lèse majesté law, as well as the Computer Crime Act. She was sentenced to 43 years and 6 months in prison.
Anchan had posted audio clips on Facebook and YouTube of a man making comments considered critical of the Thai Monarchy. The man has been arrested, but officials haven't released any other details.
The ruling comes during an ongoing pro-democracy movement raising subjects that are considered taboo in Thai society. In recent months, dozens of protesters have been charged with violating the lèse majesté law. A senior researcher from the Human Rights Watch as the recent sentence sends a "spine-chilling" message.
"Today's court verdict is shocking and sends a spine-chilling signal that not only criticisms of the monarchy won't be tolerated, but they will also be severely punished."
Section 112 of the Criminal Code:
Those who defame, insult or threaten the King, the Queen, the Heir-apparent or the Regent shall be punished by a jail term of between three to 15 years.
SOURCES: Thai Enquirer | Bangkok Biz News| Independent
Keep in contact with The Thaiger by following our Facebook page.
Never miss out on future posts by following The Thaiger.