Air Asia publishes fit-to-fly guidelines when they take to Asia's skies again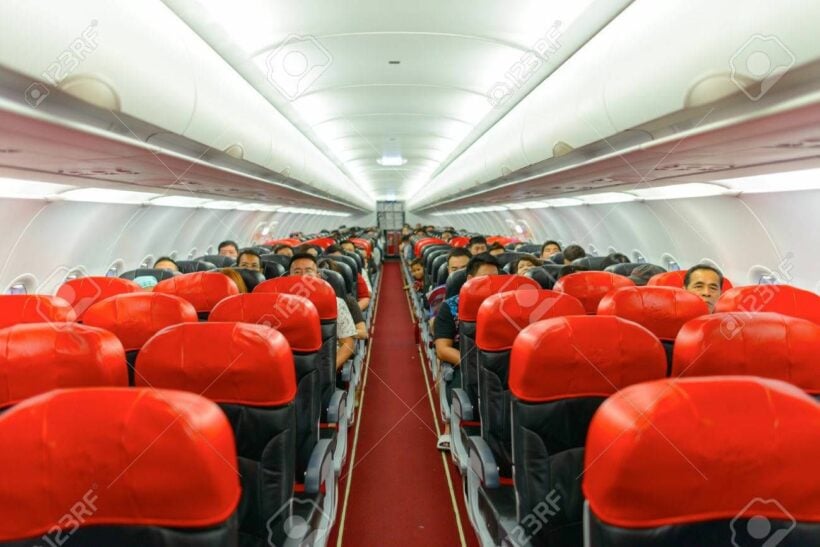 Captain Ling Liong Tien, the Chief Safety Officer @ AirAsia, has sent out an email to customers laying down a detailed list of new requirements for early-adopters in the post-covid regional travel world. It doesn't look like a lot of fun, but there will at least be a means for airlines, airline staff, and passengers, to again take to the skies over Thailand. And eventually, the region and beyond.
"First and foremost, it is your responsibility to ensure that you are eligible to travel, be it international or domestic before booking a flight."
• All AirAsia guests will be required to bring their own mask and wear it properly before, during and after the flight, including during check-in and bag collection. Guests without a mask will be denied boarding.
• Carry-on cabin baggage. To facilitate social distancing especially during embarkation and disembarkation, we will only allow ONE piece of cabin baggage not exceeding 5 kg for each guest (usually 7 or 10 kg, depending on the airline you fly). This will help minimise unwanted contact between you and another guests' baggage.
• Please arrive early at the airport, preferably 3 hours before departure, to allow for enough time for all the necessary processes to take place.
• Aircraft will undergo disinfection including a deep clean performed using cleaning agents in accordance with Airbus Aircraft maintenance Manual.
• Every night aircraft will go under a thorough 2 hour cleaning procedure, in compliance with instructions from health authorities.
• Temperature screening will take place at different checkpoints, including boarding gates.
• Cabin crew will go through temperature checks after every shift
• Social distancing will be observed with floor markers at queuing areas, including check-in counters & kiosks.
• Alternate check-in counters will be opened to keep social distancing.
• Hand sanitisers will be available through processing points for guests and staff.
• Cabins will be disinfected via aerosol spraying before departure of all domestic and international flights.
• Pre-flight briefings on safety and hygiene will be conducted for all boarding cabin crew to ensure we are consistently following the most up-to-date advice.
• Contactless web and mobile check-in to reduce surface and physical contact in check-in and boarding processes.
• All cabin crew will be in protective equipment including masks and gloves
• Seat distancing. When flight occupancy allows, for guests to move within respective zones, under cabin crew's guidance. (Recent Thai CAA guidelines stated that guest will be seated in every other seat, so that planes would only be able to carry 50% of their total passenger load).
• All meals are produced and packaged hygienically following strict food safety requirements (up to date the Thai CAA has said there will be no food or refreshment service on domestic flights in Thailand).
• Cabin crew handling menu items will wear disposable gloves.
• Temperature checks will occur before arrival to destinations where temperature screening is mandatory.
• Health declaration forms will be handed out to be filled out before or on arrival.
• Thermal screening will take place upon arrival.
• Transit passengers will be asked to stay at the airport.
• Mandatory quarantine may take place as per regulations at your destination country.
Keep in contact with The Thaiger by following our Facebook page.
Never miss out on future posts by following The Thaiger.
Tokyo Olympics may cost almost US$2 billion more due to Covid delay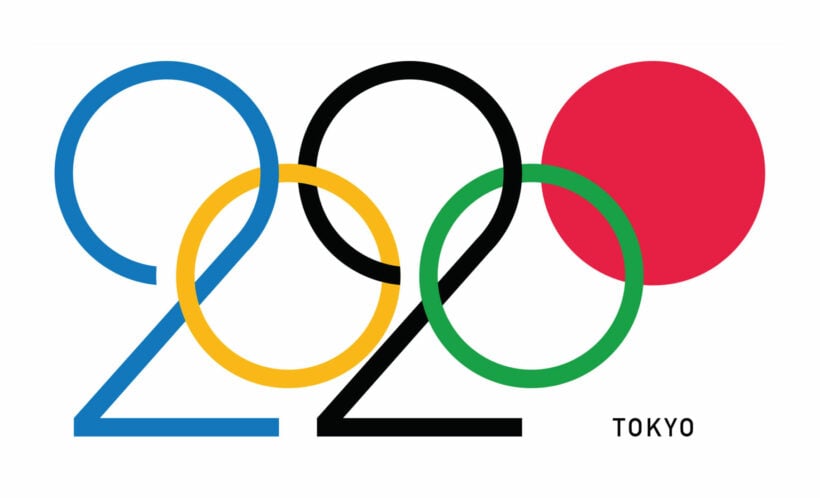 The Tokyo Olympics may cost almost US$2 billion more than its original budget of US$13 billion, after it has been delayed due to the coronavirus pandemic. Olympic organisers say they will decide on the increased budget for the Games after communicating with Japan's government and Tokyo. The Games were postponed by 1 year after Covid-19 spread worldwide, with its opening date set to July 23, 2021. Of all the events postposed because of Covid-19, the Olympics was the biggest and most complex to postpone.
Such a delay has yielded new costs, from retaining the organising staff, rebooking venues and transportation. Not to mention, the question of if the event can actually proceed safely. But Olympic officials are reaffirming that the Games can, indeed, be held following safety measures.
Such covid safety measures are reportedly another reason why the price of the event has increased, although the new estimated cost doesn't include such measures. Officials say they are expecting the additional costs to be paid for by the Japanese government. Organisers and officials are reportedly considering a long list of possible virus countermeasures that they hope will make the Games possible, even if a vaccine is not yet available.
A dialed-down, lower-cost Olympics plan was announced in September, with banners, mascots, meals, and athlete welcome ceremonies being scrapped along with fewer free tickets to be offered. A senior official has said that Tokyo Olympics test events will resume in March with a decision on fan attendance to be made in the spring season.
Thomas Bach, the International Olympic Committee Chief says he is very confident that the Games will have attending fans. However, fan enthusiasm has decreased inside of Japan, with summer polls indicating only 1 in 4 Japanese people wanting the Games to happen, with most wanting them to be postponed or even fully cancelled.
So far, Tokyo has reported just over 40,000 cases of Covid, with Japan reporting 145,000 cases since the pandemic began.
SOURCE: Bangkok Post
Keep in contact with The Thaiger by following our Facebook page.
Never miss out on future posts by following The Thaiger.
Singaporean woman gives birth to baby with Covid antibodies in system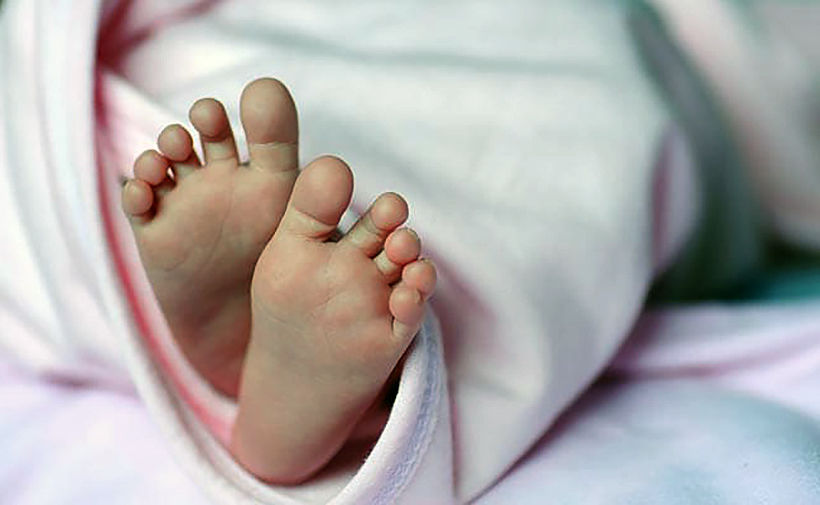 A Singaporean woman has given birth to a baby with Covid antibodies in its system, giving new clues into whether Covid can be transferred from mother to child. The woman, Celine Ng-Chan, was infected with the virus in March during her pregnancy, and gave birth this month to her Covid-free baby.
"My doctor suspects I have transferred my Covid-19 antibodies to him during my pregnancy."
The World Health Organisation says it is not yet known whether a pregnant woman with Covid-19 can pass the virus to her foetus or baby during pregnancy or delivery.
Ng-Chan became mildly sick from the virus, but was discharged from the National University Hospital after 2.5 weeks. So far, the World Health Organisation says it is not yet known whether a pregnant woman can pass the virus to her fetus or baby during pregnancy or delivery, but this new finding helps researchers with new information. The active virus has not been found in samples of fluid around the fetus in the womb or in breast milk as of now, with Chinese doctors reporting such detection of antibodies in babies born to women, who have been infected with the virus, has been shown to decline over time.
New York Presbyterian/Columia University Irving Medical Centre has also reported in October, in JAMA Pediatrics, that the transmission of the virus from mothers to babies is rare, further pointing towards the risks being minimal of the possible transmission from mother to baby either in the womb, during delivery, or in breastfeeding.
Meanwhile, a 29 year old female Thai returnee from Myanmar has tested positive for Covid in Chiang Mai, after visiting the hospital with flu-like symptoms. She was the only local case reported, out of 5 other positive tests, with officials saying she is believed to have contracted the virus in Myanmar.
The positive test on November 27, came after she was out and about, with authorities saying 326 people are suspected of coming in contact with the woman. The woman reportedly visited a mall to eat Japanese shabu, watched a movie, visited a karaoke bar, and used public transportation before her positive diagnosis.
SOURCE: NDTV.com
Keep in contact with The Thaiger by following our Facebook page.
Never miss out on future posts by following The Thaiger.
10 new cases of Covid today in Thailand, all in quarantine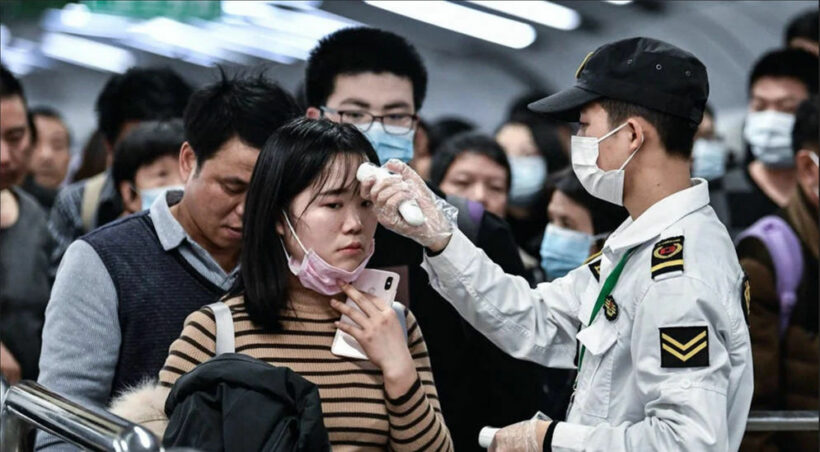 Thailand has 10 new cases of Covid-19 reported today by the Centre for Covid-19 Situation Administration (CCSA). The infections were from those arriving from 8 different countries, with all being in quarantine. The new cases bring the total to 3,902 with the death toll remaining at 60. Germany, Sweden, Switzerland, Czech Republic, Belgium, the Netherlands, US and India were the countries that the visitors have arrived from, with most having no symptoms upon entering Thailand.
A 55 year old from Germany who was a Dutch businessman tested positive in quarantine after arriving in Bangkok on November 6 without any symptoms.
A 30 year old Thai woman tested positive in quarantine with symptoms after arriving from Sweden on November 12 while a day later a 56 year old Swiss man tested positive after arriving from Switzerland with no symptoms. Another case was a 43 year old Thai masseuse who arrived from the Czech Republic on November 14. That person was also on the same flight as another previously confirmed case.
An engineer from Belgium tested positive after arriving on the same day as the Thai masseuse, and was on the same flight as another confirmed case. The Belgian displayed no symptoms. Again on the same day, a 15 year old Indian student tested positive after arriving in Bangkok. That student was also on a flight with a previously confirmed case.
2 Thai women, who also arrived on November 14 from the Netherlands tested positive. One was a 52 year old housewife with virus symptoms and the other was a 22 year old student with no symptoms. 2 more Thais returned from the US in which both tested positive on the same day as the others, with one displaying symptoms. The other, was a 61 year old retired official.
Globally, the amount of cases rose by 659,511 over the last 24 hours to 57.9 million. The death toll worldwide also rose to 1.37 million. The US remains as the country with the most cases, at 12.27 million, followed by India with just over 9 million. Thailand currently ranks 151st worldwide for the number of cases so far reported.
SOURCE: Bangkok Post
Keep in contact with The Thaiger by following our Facebook page.
Never miss out on future posts by following The Thaiger.