Curfew for soldiers after 5 test positive for Covid-19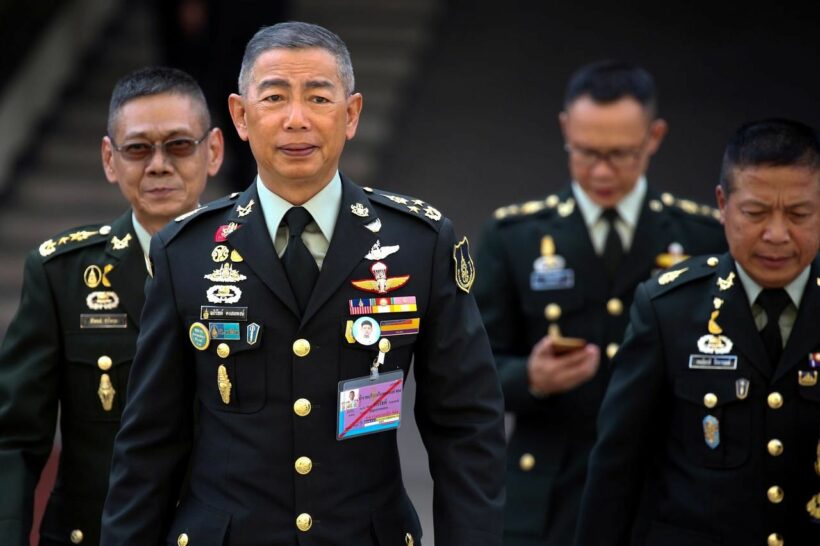 Today, Army Chief General Apirat Kongsompong has officially ordered a curfew for soldiers after 5 in the Royal Thai Army came back with positive tests for Covid-19.
After 238 soldiers entered quarantine, Apirat decided that it would be the best option for the Army to strictly monitor activities of soldiers and place a curfew on the troops.
Apirat has ordered every soldier to return to their barracks by 9 pm and they will need to ask for permission from their commander if they want to leave. This takes place from today (March 25) up to April 22. Travelling between provinces is also prohibited, unless for official purposes and any state of emergency. All travel must be reported to the commanders first.
The Thai Army will also strictly apply the social distancing measures to lower the risk of Covid-19 in military camps.
SOURCE: The Nation
Keep in contact with The Thaiger by following our
Facebook page
.
Stranded migrant workers can stay and work in Thailand, for now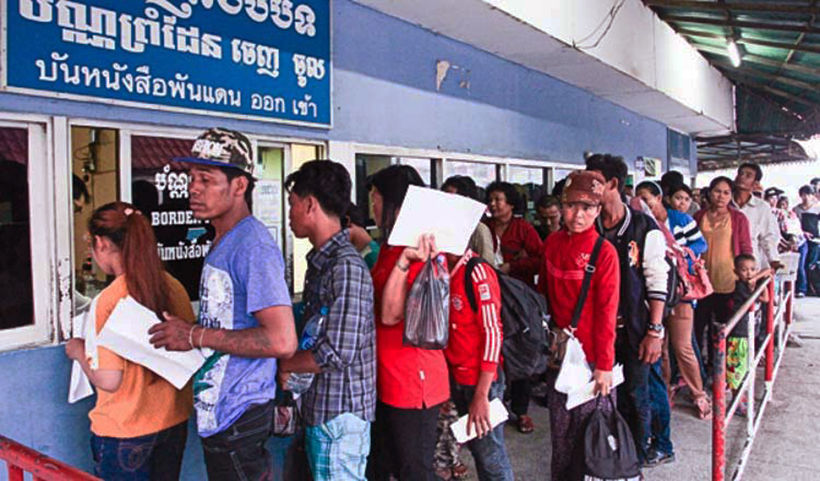 Today the Thai Labour Ministy is allowing stranded workers from Laos, Cambodia and Myanmar to stay and work beyond the expiration date of their work permits, due to the recent closure of their borders.
Labour Minister Mom Ratchawongse Chatumongol Sonakul says that the migrant workers are allowed to continue with their work until the borders reopen.
"This decision will benefit 108.586 migrant workers. They consist of 44,222 workers brought into the country to work for 4 years, based on memorandums of understanding with neighbouring countries, and 64,364 workers who hold border passes and work in border areas on a daily seasonal basis."
SOURCE: Bangkok Post
Keep in contact with The Thaiger by following our
Facebook page
.
6 Covid-19 recovered patients head home to their families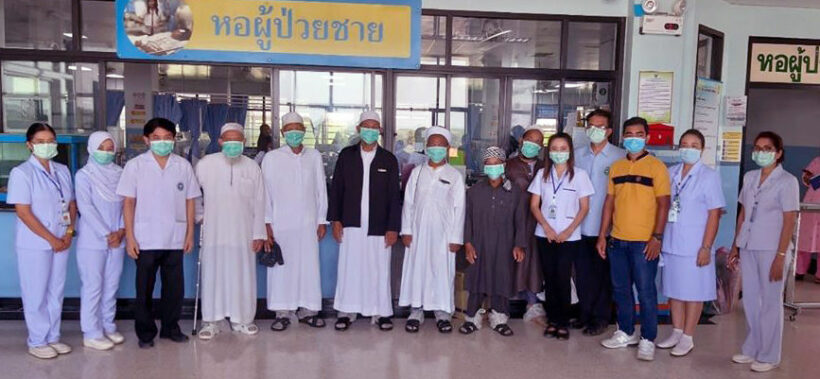 The hospital director in Songkla, Dr. Supat Hasuwankit, posted on his Facebook page today, that it was a happy moment for 6 patients and their families after having been in hospital since March 17t fighting against the deadly Coronavirus, to finally go home.
"The group had been to Malaysia, to attend a religious ceremony earlier this month, which is where they contracted the disease. Although they have been allowed to return home, it is advised that all 6 patients have to strictly social distance themselves for at least a week, including sleeping in separate rooms, wearing face masks all the time while outside and eat separately from the rest of their families."
"Covid-19 can be treated within 14 days. The most important thing is the friendliness and no stigmatisation of the patients, and to maintain social distancing."
"Currently the hospital now has no Covid-19 patients."
On another note, in the neighbouring province of Pattani, the Prince of Songkhla University has made available a hostel on the campus to accommodate 57 Thai students returning from Pakistan, who have residences in Pattani.
The students have been quarantined at the hostel since yesterday and will remain there until April 12. During their stay, free food will be delivered to them, so they have no reason to leave the hostel.
SOURCE: Thai PBS World
Keep in contact with The Thaiger by following our
Facebook page
.
Dead train passenger in Prachuap Khiri Khan had coronavirus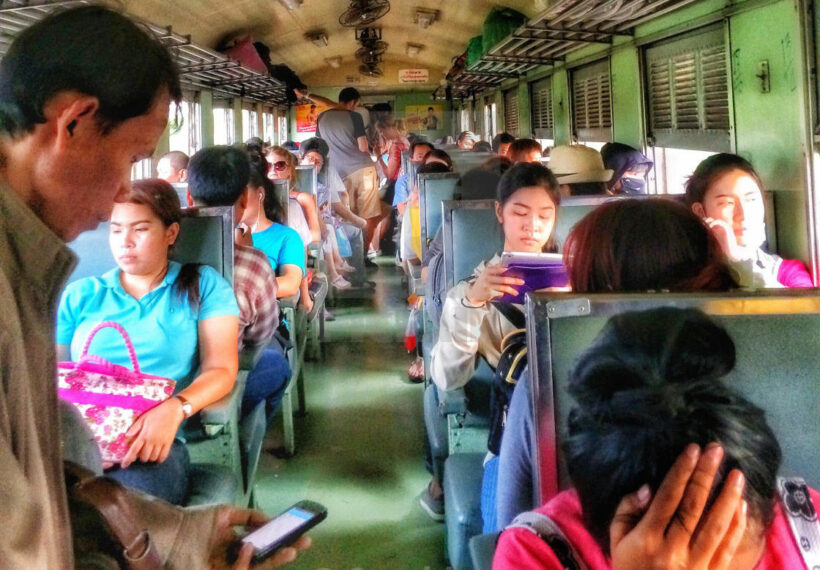 A train passenger found dead yesterday in the province of Prachuap Khiri Khan, about 240 kilometres south of Bangkok, has tested positive for Covid-19 coronavirus. The 57 year old man, who was not named, was found dead in front of a restroom after his train from Bangkok to Narathiwat in the far South stopped for a rest break, according to authorities.
The victim was diabetic and was returning from a trip to Pakistan. He was allowed to board the train on Monday after a guard measured his temperature at 36 degrees.
Despite finding no fever, the guard asked the passenger to rest before travelling as he was suffering from a headache and vomiting. The man refused.
Tests on the body at Songkhla hospital came back positive for Covid-19 today.
Eight personnel on the train were sent home for 14 days of self-quarantine whilst another 10 passengers were sent to the Public Health Ministry for testing and observation.
The train has been disinfected and cleaned thoroughly.
SOURCE: asiaone
Keep in contact with The Thaiger by following our
Facebook page
.