Covid-19 UPDATE: Thailand's latest cases, 'Olympics' decision in four weeks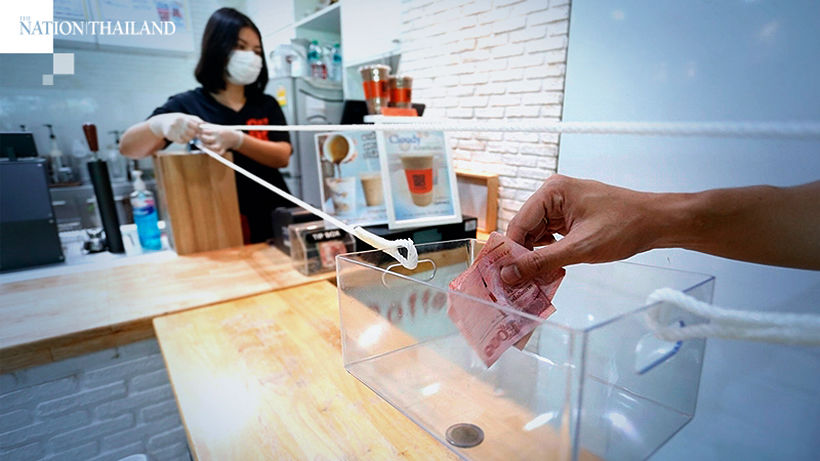 As the world's new cases soar past 338,000 this morning (including 9,339 new cases announced in the US over the past 24 hours), Thailand is bracing itself for a wave of cases outside of Bangkok. Thailand's Ministry of Public Health and the Department of Disease control confirmed 122 new cases of the Covid-19 coronavirus in their daily press briefing today (Monday). This brings Thailand's total to 721 since the virus was first detected in January. 7 remain in critical condition.
• There are five confirmed Covid-19 cases in Songkhla while test results waiting for 13 other cases. Provincial GovernorJaruwat Kliangklao says that none of the current patients are in serious condition.
"Police have tightened screening on the Thai-Malaysia border checkpoint and are patrolling other areas to prevent smuggling of illegal migrants."
• Koh Samui, in the southern province of Surat Thani, has announced 2 confirmed cases of the coronavirus. Other parts of Surat Thani province announced 5 new cases.
• Another case was announced yesterday in Phuket, an Italian man aged 63, taking the current total to 14. Phuket province announced a confirmed 13 cases yesterday, but some, like 2 Chinese tourists, stretch back to February. Three of the other cases were from one Danish family.
• A Thai woman, who worked as head chef at a Thai restaurant in Washington DC in the US, died after contracting Covid-19. The woman died on Saturday, according to Cherdkiat Atthakorn, the spokesman for the Ministry of Foreign Affairs.
The death of the 66 year old was announced by the Royal Thai Embassy in Washington. She is the second Thai fatality from Covid-19, and the first to die outside Thailand.
• Somkiat Makayatorn, honorary president of Thai Rice Packers Association, has announced that the price of milled rice in Thailand, which is used as a raw material in packaged rice production, has risen to 15 baht per kilogram from 12.50 baht in early January. Regarding consumers hoarding packaged rice, he insisted that "Thailand will never face a rice shortage".
• The Bank of Thailand is pledging to inject over 1 trillion baht to rescue the financial markets while the Ministry of Finance is promising additional economic relief to support people affected by the Covid-19 fallout. The BOT announced yesterday that it will allow banks to borrow money from it should investors make panic sales of investment units in bond mutual funds.
• India observed its first curfew on Sunday, with millions staying indoors and emerging only for a few minutes at 5 p.m. to ring bells and bang on steel plates. Metro lines and interstate passenger trains were shut down.
• The International Olympic Committee says it will decide within four weeks whether to delay or to scale down this year's Olympic Games in Japan.
• The British government has announced the shutdown of pubs, restaurants and cinemas after refusing to do so for weeks. UK health officials are now asking "its most vulnerable populations", including older populations and those with cancer or respiratory diseases, to stay home.
• Germany banned gatherings of more than two people, except for families, while also pivoting to a much looser budget plan, offering up more than $160 billion to help with the outbreak's economic fallout. Chancellor Angela Merkel has now self-isolated after being treated by a doctor who was confirmed to have the virus.
• US companies Ford, General Motors and Tesla are now approved to produce ventilators, amid a critical nationwide shortage in the US. Medical authorities say they are now pivoting to identifying those who are the most sick.
• Gaza's first 2 confirmed cases is heightening worries that the virus's spread on the densely populated and impoverished coastal enclave could lead to a public health disaster.
Keep in contact with The Thaiger by following our
Facebook page
.
Never miss out on future posts by
following The Thaiger
.
More local Covid-19 cases linked to women who worked in Myanmar border town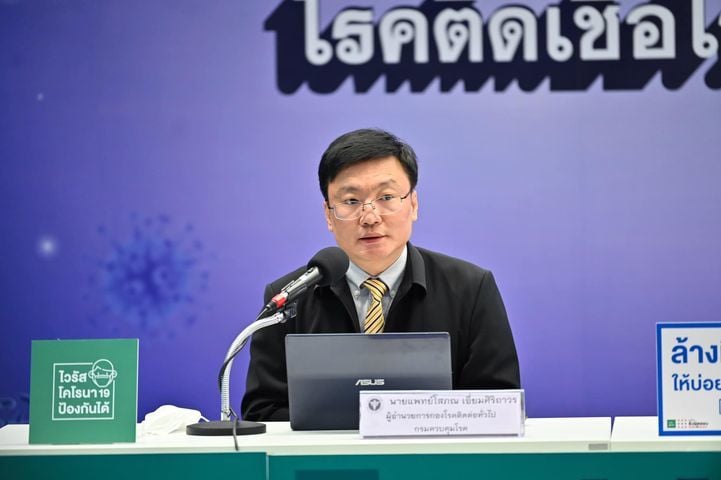 Health officials report 3 more Covid-19 cases linked to the 10 Thai women who tested positive after working in Myanmar's border town Tachileik. The women allegedly crossed the border illegally, evading immigration screening and the mandatory 14 day quarantine. Some travelled using public transportation to Chiang Mai, Bangkok, Phichit and Ratchaburi.
A 51 year old businesswoman from Sing Buri tested positive after travelling on the same flight as 2 of the now confirmed cases, according to director general of communicable diseases Sophon Iamsirithaworn. The flight was Nok Air flight DD8717 from Chiang Rai to Bangkok on November 28.
The businesswoman got an influenza vaccine on Monday. A few days later, she started getting body aches and other symptoms she assumed were related to the flu shot. The next day, she found out that 2 women with Covid-19 were on the same flight as her. She then got tested for the virus.
The 2 other new cases are Thai women returning from Tachileik.
The first confirmed local transmission linked to the women was announced yesterday. The 28 year old Chiang Rai man tested positive after coming in contact with 3 of the women.
Many of the women say they worked at entertainment venues and hotels in the border town. Some confirmed that they worked at the 1G1 Hotel. A Tachileik resident told Coconuts Bangkok that the coronavirus spread at the venue through commercial sex.
SOURCE: Bangkok Post
Keep in contact with The Thaiger by following our
Facebook page
.
Never miss out on future posts by
following The Thaiger
.
Covid-19 spread through commercial sex at Myanmar hotel, border resident claims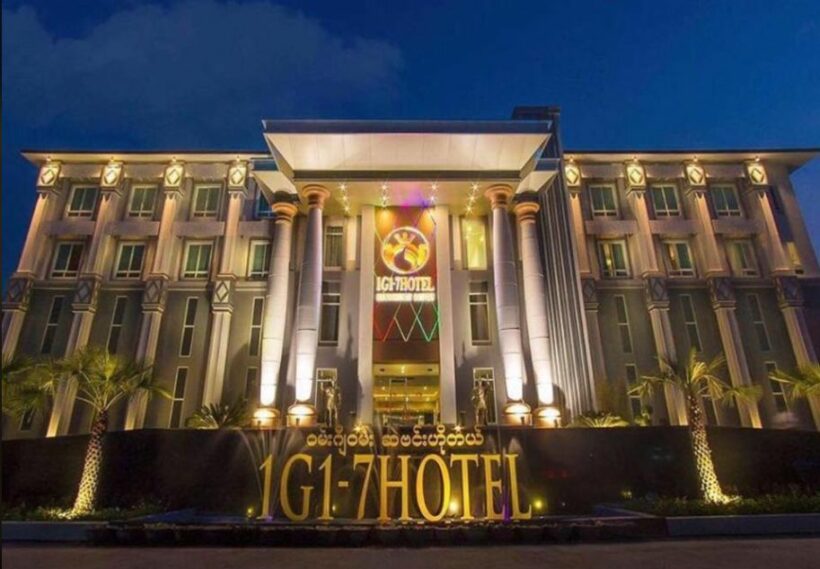 A resident of Myanmar's border town Tachileik claims a recent Covid-19 outbreak spread at sex venue parading as a hotel. 10 Thai women tested positive for the coronavirus after returning from Tachileik where they had worked. Some confirmed they worked at the 1G1 Hotel in the border town.
Tachileik resident Moon Saing told Coconuts Bangkok that the virus spread at the 1G1 Hotel after a group of "fat military generals" from Yangon, where infections continue to rise, had sex with Thai women working at the venue.
"It's 5,000 THB per session and some charge 10,000 THB to bring home."
While that's the only claim reported on hostesses at 1G1 Hotel offering sex services, a Facebook page that appears to be linked to the hotel advertises jobs for "beautiful women." One post offers a 3 day position to earn 30,000 baht, saying the "entertainment" job has "high class business customers."
The Facebook page was created in 2016 and named ร้าน 1G1 7Hotel งานพม่า งานท่าขี้เหล็ก งานเชียงราย, meaning jobs in Myanmar, Chiang Rai and at the 1G1 hotel. The name was changed a few days ago, taking out 1G1 hotel, according to Facebook page transparency information.
Another Facebook page under the 1G1 name links to a modeling website based in Bangkok's Lat Phrao area.
SOURCES: Coconuts Bangkok | Facebook
Catch up with the latest daily "Thailand News Today" here on The Thaiger.
Keep in contact with The Thaiger by following our
Facebook page
.
Never miss out on future posts by
following The Thaiger
.
150 Thai workers ask to be allowed home from Myanmar's virus-hit Tachilek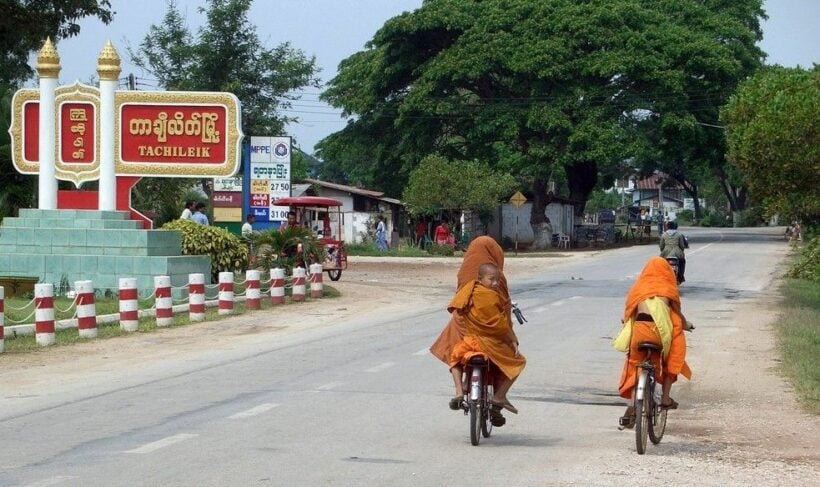 The Department of Disease Control says up to 150 Thai nationals have applied to return from Tachilek, as Covid-19 cases rise in the Burmese border town. The requests come as health officials attempt to trace hundreds who came into contact with a number of Covid-infected Thai women who crossed into the Kingdom illegally, bypassing health checks and quarantine. A man in Chiang Rai who had contact with the women has since tested positive for the virus.
A total of 10 women, all of whom were carrying the virus, are believed to have made the illegal crossing. 2 of them subsequently boarded flights to Bangkok and Phitsanulok. It's understood most of the women worked at a hotel and nightlife complex in Tachilek, called 1G1. Nation Thailand reports that around 180 Thai nationals work at the establishment.
Thai health officials say over 1 million volunteers are now being deployed to homes in border areas, to check for anyone who may have entered the Kingdom illegally. The Thai military is working with other relevant agencies to block the border crossing at the second Thai-Myanmar Friendship Bridge, in the Mae Sai district of Chiang Rai. At least 80 officials, accompanied by additional troops, are being deployed to check illegal border crossings.
Tachilek has reported 15 new cases of Covid-19, with the total number of cases in Myanmar now over 95,000.
SOURCE: Nation Thailand
Keep in contact with The Thaiger by following our
Facebook page
.
Never miss out on future posts by
following The Thaiger
.