Covid-19 UPDATE: Thailand's latest cases, 'Olympics' decision in four weeks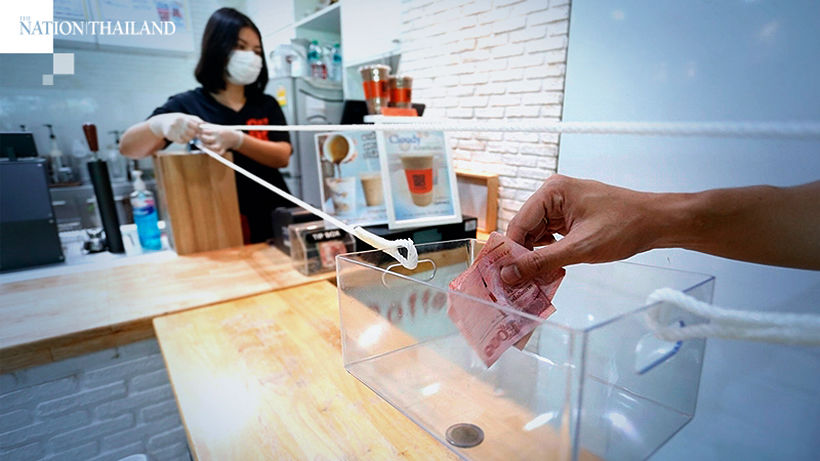 As the world's new cases soar past 338,000 this morning (including 9,339 new cases announced in the US over the past 24 hours), Thailand is bracing itself for a wave of cases outside of Bangkok. Thailand's Ministry of Public Health and the Department of Disease control confirmed 122 new cases of the Covid-19 coronavirus in their daily press briefing today (Monday). This brings Thailand's total to 721 since the virus was first detected in January. 7 remain in critical condition.
• There are five confirmed Covid-19 cases in Songkhla while test results waiting for 13 other cases. Provincial GovernorJaruwat Kliangklao says that none of the current patients are in serious condition.
"Police have tightened screening on the Thai-Malaysia border checkpoint and are patrolling other areas to prevent smuggling of illegal migrants."
• Koh Samui, in the southern province of Surat Thani, has announced 2 confirmed cases of the coronavirus. Other parts of Surat Thani province announced 5 new cases.
• Another case was announced yesterday in Phuket, an Italian man aged 63, taking the current total to 14. Phuket province announced a confirmed 13 cases yesterday, but some, like 2 Chinese tourists, stretch back to February. Three of the other cases were from one Danish family.
• A Thai woman, who worked as head chef at a Thai restaurant in Washington DC in the US, died after contracting Covid-19. The woman died on Saturday, according to Cherdkiat Atthakorn, the spokesman for the Ministry of Foreign Affairs.
The death of the 66 year old was announced by the Royal Thai Embassy in Washington. She is the second Thai fatality from Covid-19, and the first to die outside Thailand.
• Somkiat Makayatorn, honorary president of Thai Rice Packers Association, has announced that the price of milled rice in Thailand, which is used as a raw material in packaged rice production, has risen to 15 baht per kilogram from 12.50 baht in early January. Regarding consumers hoarding packaged rice, he insisted that "Thailand will never face a rice shortage".
• The Bank of Thailand is pledging to inject over 1 trillion baht to rescue the financial markets while the Ministry of Finance is promising additional economic relief to support people affected by the Covid-19 fallout. The BOT announced yesterday that it will allow banks to borrow money from it should investors make panic sales of investment units in bond mutual funds.
• India observed its first curfew on Sunday, with millions staying indoors and emerging only for a few minutes at 5 p.m. to ring bells and bang on steel plates. Metro lines and interstate passenger trains were shut down.
• The International Olympic Committee says it will decide within four weeks whether to delay or to scale down this year's Olympic Games in Japan.
• The British government has announced the shutdown of pubs, restaurants and cinemas after refusing to do so for weeks. UK health officials are now asking "its most vulnerable populations", including older populations and those with cancer or respiratory diseases, to stay home.
• Germany banned gatherings of more than two people, except for families, while also pivoting to a much looser budget plan, offering up more than $160 billion to help with the outbreak's economic fallout. Chancellor Angela Merkel has now self-isolated after being treated by a doctor who was confirmed to have the virus.
• US companies Ford, General Motors and Tesla are now approved to produce ventilators, amid a critical nationwide shortage in the US. Medical authorities say they are now pivoting to identifying those who are the most sick.
• Gaza's first 2 confirmed cases is heightening worries that the virus's spread on the densely populated and impoverished coastal enclave could lead to a public health disaster.
Keep in contact with The Thaiger by following our
Facebook page
.
Boxing fans preparing to donate blood plasma to help others with their recovery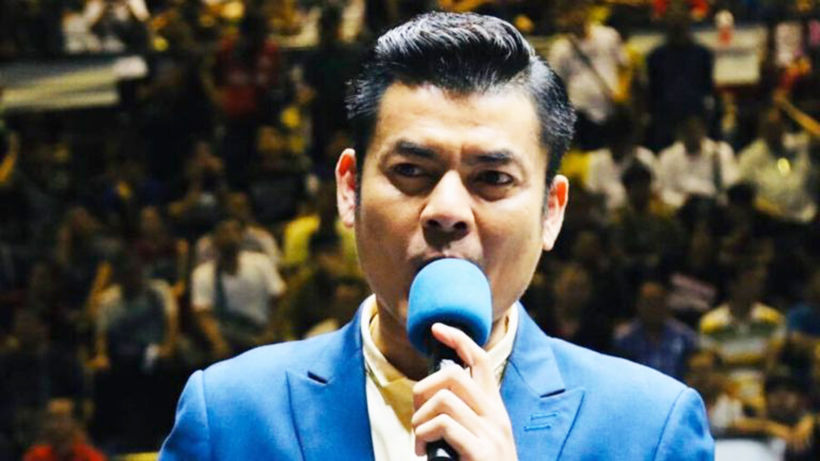 Today, boxing fans who has fully recovered from the Covid-19 virus has announced that they are planning to donate their blood plasma to help doctor and medical officials study on ways to help others. With the donation fans are hoping that it could help with the recovery of other patients and hopefully, find a cure for the pandemic.
A ring announcer Pinit Polkhan reports to PPTV36 in an interview that…
"He and a group of 30 boxing fans will donate their blood plasma after researchers found out that it could be a potential way to study the virus and treating the infection."
"After we heard the news from the Thai Red Cross Society, those who have recovered agreed to come forward to donate their blood."
He also saw it as an opportunity to contribute to society after the Muay Thai industry faced criticism for proceeding the match at Lumpinee Boxing Stadium on March 6.
"Many people blamed the Lumpini boxing stadium for being a 'super spreader' of Covid-19 infections in Thailand, although it's not totally true, we have to face it. As we have recovered from the virus, we want to contribute something positive to society."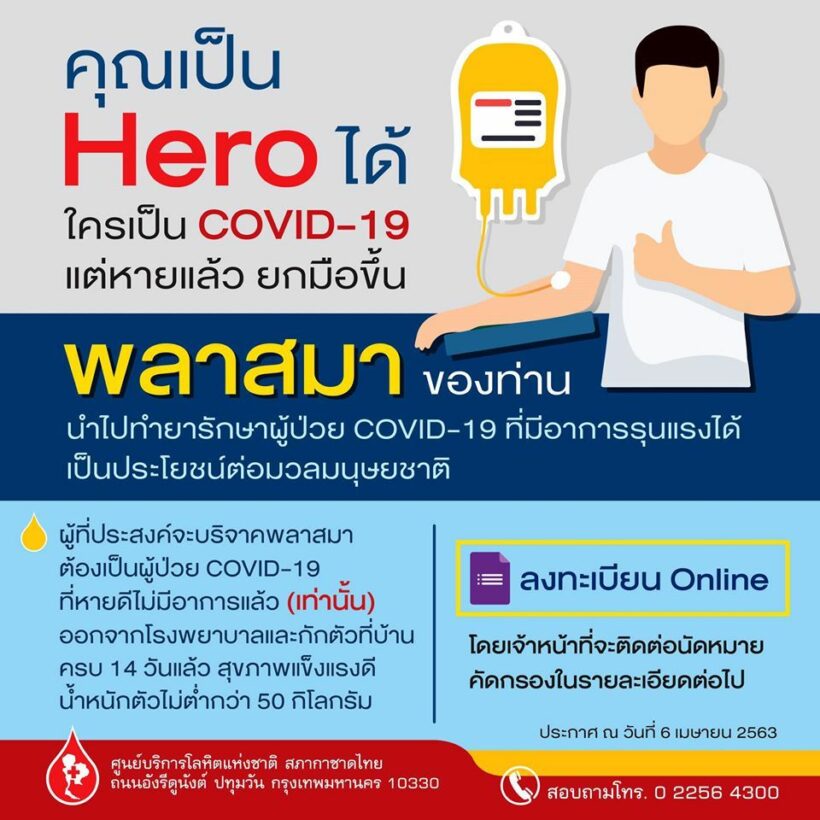 Director of the National Blood Centre Dootchai Chaiwanichsiri, says "volunteers need to wait for 14 days after they have been discharged from hospital before making donations."
Chulalongkorn University's virology expert Yong Poovorawan, says…
"The plasma (a clear, yellowish liquid derived from blood) contains antibodies that may help fight the coronavirus."
"Plasma from recovered Covid-19 patients will be beneficial in curing patients who are suffering from severe conditions since it's like a serum to cure the disease. It can inhibit the virus from attacking lung cells and preventing patients from suffering pneumonitis."
Many countries have begun clinical trials of using plasma to treat coronavirus patients including China, Canada, South Korea, Singapore and the US, as researchers around the world race to develop vaccines and medications to treat the infection.
SOURCE: Khao Sod
Keep in contact with The Thaiger by following our
Facebook page
.
A Bangkok hospital offers free drive-through Covid-19 tests for taxi drivers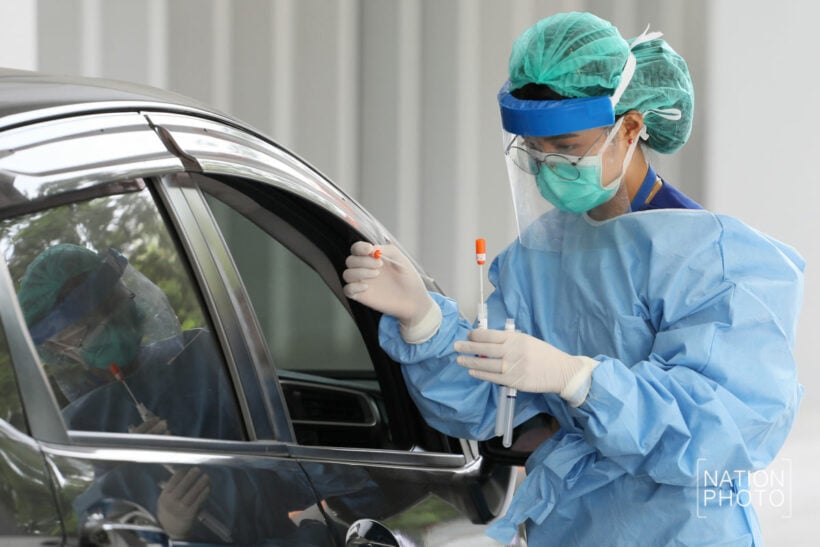 Few industries see more contact with potentially infected people than transportation services. That is why a new drive through testing system has been developed in the nation's capital.
Princ Hospital Suvarnabhumi on Bangna-Trat Road has launched free drive-through Covid-19 tests for taxi drivers who live or work in Bang Na, Bang Kaew, Bang Phli, Suvarnabhumi Airport or Samut Prakan province, and may been in contact with Covid-19 patients or visitors from high-risk countries.
To receive a free test, taxi operators must register at the hospital website and book an appointment. The free service will serve only ten drivers per day. Bangkok has an estimated 140,000 taxi drivers, hmmm.
Princ Hospital Suvarnabhumi also provides drive-through tests to the public for 5,500 baht per person and will email the result within a few days.
SOURCE: The Nation
Keep in contact with The Thaiger by following our
Facebook page
.
Curfew violations on the rise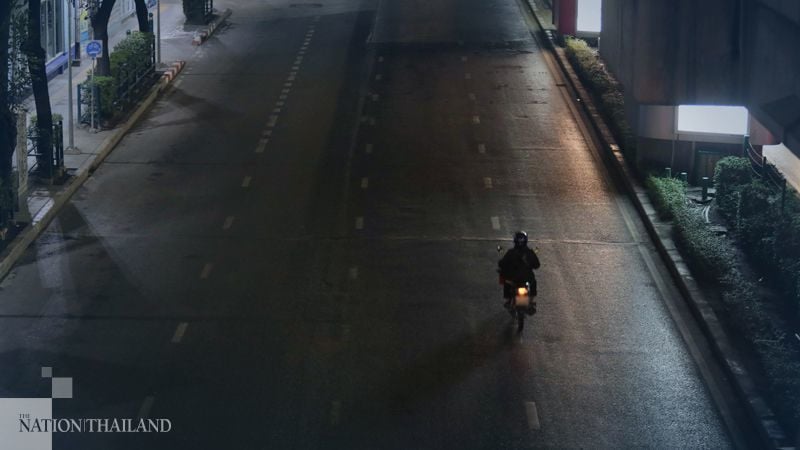 Despite the Emergency Decree of a nationwide curfew enforced by police checkpoints, armed soldiers, hefty fines and threats of jail time, people are still found to be violating the orders by going out.
This from Dr Taweesin Visanuyothin, spokesman for the Centre for Covid-19 Situation Administration.
"Not only are people ignoring the curfew, but the numbers of those caught violating the Emergency Decree is on the rise."
As of today, 1,293 people have violated the curfew, warnings were issued to 246 and 1,047 others have been prosecuted. Most were caught in group settings.
Dr Taweesin is urging people to stay indoors if it is not necessary for them to go outside in order to cut down on the spread of Covid-19. Though the number of new infections has dropped dramatically from hundreds to just 38 new cases today, he said it is not time for people to let their guards down or "we could see a resurgence in the numbers".
SOURCE: The Nation
• Stay at home • Apply rigorous social distancing, about 2 metres, at all times • Wash your hands regularly and be vigilant about personal hygiene • Stock up now on vital medications • Keep abreast of all your local news and restrictions • Always wear a facemark when in public places.
Keep in contact with The Thaiger by following our
Facebook page
.