Covid-19 is capable of infecting the brain – Yale study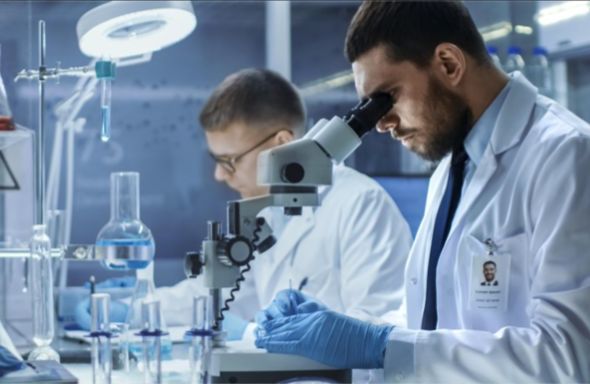 A new paper from a time at Yale University, Connecticut, in the US, says that headaches, confusion and delirium experienced by some Covid-19 patients may be the result of the coronavirus directly invading the brain. The preliminary research offers several some additional evidence to support earlier untested theories about long-term effects on some Covid-19 patients.
The novel coronavirus not only targets the lungs (a situation that is now well documented), but also the kidneys, liver and blood vessels. And brain. About 50% of patients report neurological symptoms suggesting the virus is also attacking the brain.
The study, led by Yale immunologist Akiko Iwasaki, reported that the virus is able to replicate inside the brain, and can starve brain cells of oxygen, though the precise mechanisms or prevalence of the phenomenon is not currently clear.
"If the brain does become infected, it could have a lethal consequence."
Several peer researchers have already commented that the study, released yesterday, was "careful and elegant", showing in multiple ways that the virus can infect a patient's brain cells.
The Chairman of the neurology department at the University of California, San Francisco, S Andrew Josephson, has praised the techniques used for the study, but added that he would "remain cautious" until the paper underwent peer review.
"Understanding whether or not there is direct viral involvement of the brain is extraordinarily important."
Doctors have previously believed that the neurological impacts seen in about half of all Covid-19 patients could instead be the result of an abnormal immune response that causes inflammation of the brain, part of the "cytokine storm", rather than the virus invading directly.
The Yale experiments approached the question by infecting lab-grown mini-brains known as "brain organoids", by infecting mice, and by examining the brain tissues of deceased Covid-19 patients. The team discovered that the SARS-CoV-2 virus is able to infect brain neurons and then "hijack" the neuron cell's machinery and make copies of itself.
"Infected cells in turn promoted the death of surrounding cells by choking their oxygen supply", according to the report.
They also performed a spinal tap on a Covid-19 patient suffering from delirium finding the individual had neutralising antibodies against the virus in their spinal fluid. They also examined the brains of 3 patients who died from Covid-19 related complications, finding evidence of the virus in the brains of the patients.
"The infected regions did not show signs of having been infiltrated by immune cells, such as T-cells, which rush to the site of other viruses like Zika or herpes to kill the infected cells."
The report suggested that this could hint that the overloaded immune response known as cytokine storm which is responsible for much of the damage seen in the lungs of Covid-19 patients, might not be the main cause of neurological symptoms.
Researchers believe that the virus may be getting into the brain through the nose, or through the eyes or even from the bloodstream.
"It's unclear which route the pathogen is taking, and whether it does so often enough to explain the symptoms seen in people."
SOURCE: AFP | New York Times
Keep in contact with Thaiger by following our Facebook page.
Never miss out on future posts by following Thaiger.


Find more SE Asian News courtesy of Thaiger.

Broke? Find employment in Southeast Asia with JobCute Thailand. Rich? Invest in real estate across Asia with FazWaz Property Group. Even book medical procedures worldwide with MyMediTravel, all powered by DB Ventures.

Pattaya police warn restaurants not to act like bars, and bars not to pretend they're restaurants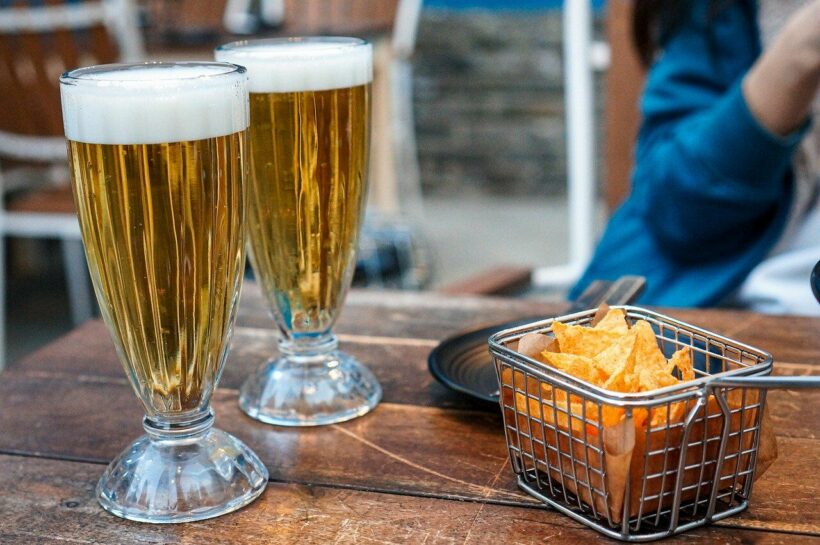 Following the closure of entertainment venues in 41 provinces for 2 weeks (starting Friday night at midnight), Pattaya police have warned that bars acting as restaurants and restaurants acting as bars would be punished. Police have been patrolling heavily, according to The Pattaya News, to check in on venues and remind them of the penalties and fines for breaking shut-down rules. Just selling fries or chips isn't going to cut it, according to police.
The current outbreak of Covid-19 throughout Thailand has been disproportionately spread by patrons of nightclubs and bars, including many pubs in Chon Buri and Bangkok. While the CCSA has called for a 2 week closure, the Chon Buri edict is currently open-dated, expected to be in effect until conditions improve. Patrolling police stressed that, while restaurants are allowed to stay open and sell alcohol, abusing that exception will be punished.
In previous entertainment venue shutdowns during the pandemic, many businesses took advantage of the restaurant loophole. As there's no exact wording in the law saying people have to order food and not only drinks, many restaurants served drinks and allowed dancing and socialising without any social distancing.
Some bars were even seen hastily adding a quick food menu of easy snacks in an attempt to skirt the rules and operate as a restaurant serving alcohol. But this time Pattaya police warn that restaurants using these sneaky tricks won't be tolerated. Even businesses with multi licenses will need to take measures to make it clear they are not operating like a bar as police will have the discretion to make judgement calls on venues.
The 2 week closure of entertainment venues went into effect on Friday at midnight and banquet halls, movie theatres, saunas and soapies are all closed. Restaurants are allowed to stay open, but with a 10 pm curfew on dine-in services. Takeaway food is allowed after 10 pm until 5 in the morning. Officials hope this latest shutdown on entertainment venues will slow the outbreak enough to avoid the dreaded full lockdowns, travel restrictions, and domestic quarantines.
This weekend saw the start of the annual mass migration of Thais back to their homes for the annual Songkran. Although the government have banned water splashing activities, the exodus from the Capital and movement around the country of millions of people has authorities nervous about the potential of Songkran to spread Covid out to the provinces.
SOURCE: The Pattaya News
Keep in contact with Thaiger by following our Facebook page.
Never miss out on future posts by following Thaiger.
Cambodia threatens jail for Covid-19 quarantine violations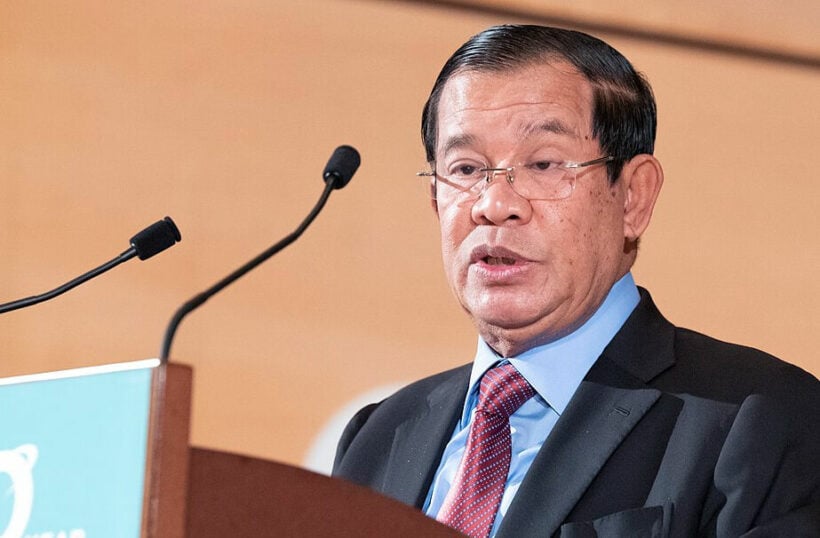 In the face of expanding Covid-19 infections in Cambodia, Prime Minister Hun Sen has warned that violators of quarantine may face prison sentences, and government workers could be fired if they don't get vaccines. More than 1,000 new Coronavirus cases were diagnosed in the last 2 days along, nearly 25% of the total cases since the pandemic began. The government has forbidden out-of-province travel and implemented evening curfews in the main city of Phnom Penh. They even shut down all the tourist attractions including the world-famous Angkor Wat temple complex.
Face masks are already mandatory now in Phnom Penh, with fines up to US $250 for anyone caught violating the order. But PM Hun Sen, himself having had a close brush with Covid-19 months ago, has imposed a 2-week quarantine and has made it clear that punishment for any rule-breakers will be harsh and swift. The government has already enacted a strict bill to curb the spread of Covid-19 in Cambodia, with prison terms of up to 20 years for serious violators. In an address broadcast on state-run television, he promised a "quick trial'.
"People who break Covid measures must be sentenced, I accept being called a dictator, but I will also be admired for protecting my people's lives."
Cambodia began Covid-19 vaccination in February, with a million citizens already receiving at least their first of two injections. In a country of 16 million, that 6% is a healthy start for their vaccination programme. The Prime Minister also declared vaccination mandatory for all state officials and members of the military. He asserted that their job was on the line if they failed to comply.
Cambodia had done well with low Covid-19 infection numbers during the pandemic, but in February, the virus tore through the Chinese ex-pat community, with the outbreak causing a surge in infections proliferating across the country. The situation is worsening now, as hospitals in Phnom Penh are running out of beds and the government is converting large halls and local schools into medical centres for mildly afflicted patients.
SOURCE: Bangkok Post
Keep in contact with Thaiger by following our Facebook page.
Never miss out on future posts by following Thaiger.
Nightlife continues to play a major role in Thailand's Covid-19 third wave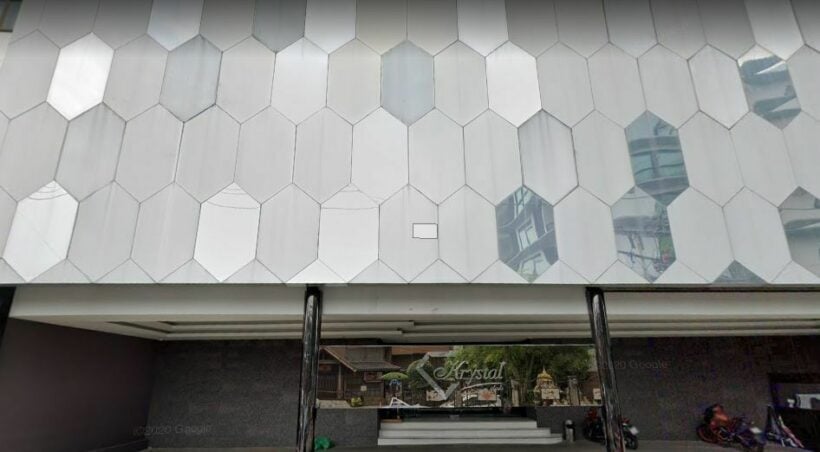 The current surge in Covid-19 infections now looks to be spread in large part by Thailand's colourful nightlife, with more than 500 people contracting the more contagious UK variant (B117) of the Coronavirus. The government responded by closing all bars and entertainment venues in 41 provinces, but it may be too late to prevent a third wave of the pandemic. Many people now are critical, pointing to the first and second wave as harbingers of how the party nightlife can so easily transmit Covid-19.
At the beginning of the pandemic, partiers in Bangkok's Thong Lor area began testing positive for Covid-19 last March. The Public Health Ministry instructed everyone to follow safety measures to prevent a big outbreak. The area is well known to be a hotspot for Bangkok's wealthy elite and powerful with its multitude of high-end luxury clubs and bars. Although the first major cluster was at a Muay Thai boxing stadium, it was the gatherings around Bangkok's nightlife that exacerbated the spread.
After infections started spreading, all nightlife was closed until July when Thailand overall had gained some control and contained the Coronavirus more successfully than most countries. In fact, it would be months before any new infections were diagnosed in the area.
While it's commonly known that the next wave of Covid-19 in Thailand started in Burmese migrant worker camps centred around the Samut Sakhon seafood markets, even the second round of infections was proliferated by people enjoying the nightlife around Thailand and gambles dens in Con Buri.
There was also the case of a woman in the North who went to several bars before knowing that she had contracted the virus in January, and, when the details of her bar-hopping were released, many customers of a bar she attended in Chiang Mai had already contracted Covid-19 as well.
Meanwhile, in Bangkok, Techin "DJ Matoom" Ploypetch held a lavish all-night party in a luxury hotel in January. Facing criminal charges for violating Covid-19 restrictions, he has recovered from the virus himself but the party became a spreader event. None of these nightlife outbreaks stopped people from pouring back into the club scene as soon as it reopened in February.
Now Thailand is facing a massive shutdown with the threat of a third wave of Covid-19 inescapable. One major factor in the rapidly spreading infections is trendy evening entertainment venues around Bangkok, Phuket, and Pattaya among other areas. A 35-year-old man who contracted Covid-19 reported he had been partying in Thong Lor the month before. Testing clubgoers from bars and entertainment venues in the area revealed an outbreak of Covid-19 infections.
Krystal Club Thonglor25 gained attention as powerful politicians and the wealthy elite that frequent the club so often it's nicknamed "Government House 2". 1/3 of Thailand's cabinet ministers are currently self-isolating and it was rumoured that the Transport Minister had gotten C0vid-19 from visiting the infamous Krystal Club, though rumours were later dispelled.
But growing anger has emerged towards the upscale party-going set, with the hashtag #thonglorpub trending across social media since Wednesday, and many people complaining as the country closes down entertainment venues for the next two weeks and maybe facing further lockdown procedures.
The bar and club scene is a hotspot for Covid clusters since social distancing and mask-wearing are rarely enforced, in poorly ventilated rooms with throngs of tightly packed people. A list has emerged of high society hot spots where anyone in attendance in the past few weeks is being requested to get Covid-19 tests right away after customers at each has tested positive for covid.
Krystal Club Thonglor25
Bar Bar Bar,
Ekamai Beer House,
Emerald Thonglor13
Dirty Bar
Bottoms up Thonglor
AINU Hokkaido lzakaya & Bar
the Cassette Music Bar Ekamai
63 Music House Ekamai
SOURCE: Thai PBS World
Keep in contact with Thaiger by following our Facebook page.
Never miss out on future posts by following Thaiger.