Coronavirus UPDATE – 31,481 infections world-wide, the search for a cure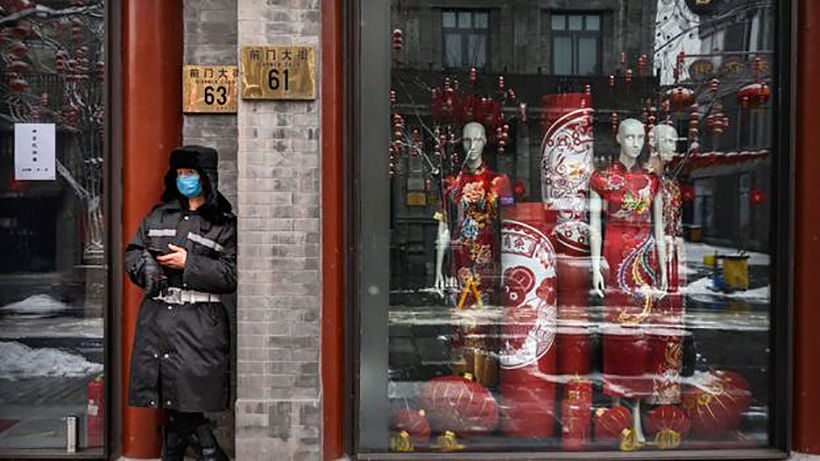 "…the coronavirus has proven itself to have higher infection rates and lower fatality rates when compared with Middle East respiratory syndrome (MERS) and severe acute respiratory syndrome (SARS)"
As the coronavirus outbreak in China surges past the 30,000 mark, having infected 31,481 people, the global scientific community are racing to find a reliable treatment and vaccine. Most of the people infected with the novel coronavirus – 2019nCov – have not been receiving a treatment specific to the new virus, because there isn't one.
638 people have now died as a result of the outbreak and 1,563 have fully recovered.
The race for a cure
Of the handful of coronaviruses known to infect humans, notably SARS and MERS, none has an approved or provable treatment. Up to now the general medical care is mainly to help relieve symptoms. But a small group of repurposed drugs, from targeting Ebola to HIV, are showing potential. Both Chinese and Thai medical authorities claim successful treatments using cocktails of these existing anti-viral drugs.
Stephen Morse, a professor at Columbia University, told Live Science that all sorts of variables, using existing anti-virals are being considered at the moment.
"Developing brand-new drugs requires a huge investment of both time and resources. So while you're waiting for the new miracle drug, it's worthwhile looking for existing drugs that could be repurposed to treat new viruses."
In research published in recent days, infectious disease physicians state that the coronavirus has proven itself to have higher infection rates and lower fatality rates when compared with Middle East respiratory syndrome (MERS) and severe acute respiratory syndrome (SARS), both of which are in the same 'family' of coronavirus. A professor of medicine at the University of Michigan says the gathering of accurate statistics during this outbreak is making valid analysis a lot quicker and easier this time around.
"As testing becomes more frequent, the true number of cases and the full spectrum of disease will become more clear."
"It is likely that the virus was introduced to humans in one instance, by an unknown animal that was carrying a bat coronavirus. In the case of MERS, camels were the carriers of the bat coronavirus. In SARS, it was civet cats.
Whilst the number of cases continues to rise, the rise is mainly within the province of Hubei, specifically, and China, generally. Outside of mainland China the number of cases remain, statistically, small. Japan has reported 86 cases – twenty from a cruise ship currently 'quarantined' in Yokohama Bay – 30 in Singapore, 25 in Thailand, and 24 each in Hong Kong and South Korea. Taiwan, Australia, Malaysia, Germany, Vietnam, US and Macao all have more than 10 confirmed cases within their borders. Only two people are confirmed to have died outside from coronavirus outside China, one in The Philippines and one in Hong Kong.
At least 40 airlines have now cut an estimated 25,000 flights to and from, or within, China.
Business suffered side-effects
• The Nikkei Asian Review reported that sources have said an Apple plan to ramp up production of AirPods may be delayed as a result of manufacturing shutdowns related to the coronavirus outbreak.
• Sanofi SNY – a French multinational pharmaceutical company with its HQ in Paris – CEO Paul Hudson told investors that the company plans to announce a coronavirus-related initiative in the coming weeks.
• Boston Scientific, which has a $600 million business in China, yesterday told investors to expect a "negative first-half impact" on expectations that Chinese patients will push back elective medical procedures during the outbreak. The device maker now anticipates a "preliminary negative sales impact estimate of $10 million to $40 million.
• Yum China Holdings, which operates fast-food brands like KFC and Pizza Hut in China, has closed 30% of its restaurants. For the restaurants that are still open, same-store sales have declined up to 50% since the Chinese New Year holidays. Yum China Holdings CEO Joey Wat told investors… "The outbreak is causing "significant interruption."
• The Estée Lauder Companies – an American multinational manufacturer and marketer of prestige skincare, makeup, fragrance and hair care products – announced that their third quarter will be most impacted by the sales decline of luxury beauty products taking place in China as a result of the outbreak.
• Herbert Wun, the owner of Wing Sang Electrical, which makes products such as hair-straighteners and blow-dryers in Guangdong province, southern China, says that many companies would "not have much slack to take this kind of impact", coming, as it did, on top of the US-China trade war.
• Hyundai, of South Korea, has suspended its car production because of problems with the supply chain of parts from manufacturers in China – an early warning sign of possible extensive disruption ahead.
A few questions
Is there any cure?
No, beyond treating symptoms and waiting for the human immune system to kick in and fight the virus. But progress is being made. Thai doctors claim they have successfully treated two patients with a cocktail of antiviral drugs. A similar treatment has been trialled in China but the results have not been accredited by the World Health Organisation.
Who is the most likely to be infected?
People of any age can be infected with the coronavirus virus, anywhere in the world. But, like other flu, older people, people with pre-existing medical conditions, people with compromised immune systems, are especially vulnerable to severe complications. Children, at this stage, appear to have been largely spared many cases of the virus. Most people will recover from the virus with the rate of death rate floating around 2%, indicating the coronavirus is less deadly than the earlier SARS and MERS coronaviruses.
What are the symptoms?
Coronavirus symptoms will likely appear like a flu, the fever, coughing and trouble breathing. If you show these symptoms and recently went to China, or have been in contact with someone who visited, you should visit a hospital urgently.
How is the virus spread?
The virus is understood to spread person-to-person through droplets floating around the air after an infected patient coughing or sneezing nearby. Scientists say there's also a possibility the cornavirus can exist in, and spread through, contaminated fecal matter. There's currently no evidence that the virus is "airborne", so it doesn't simply float through the air or across a room.
What can I do to protect myself?
Do what you do during any flu season. Wash your hands often with soap and water, cover your nose and mouth if you sneeze or cough, avoid close contact with people or large gatherings, and wear a face mask if you are travelling around large crowds or in areas with concentrations of Chinese travellers. Statistically, if you take basic precautions, you are extremely unlikely to contract the Novel Coronavirus. And if you do, for now, you have a 98% chance of full recovery.
Is it safe to travel, and travel around Asia?
Many airlines have suspended flights in and out of China. And thousands of foreign citizens, who were living in Wuhan, have now been repatriated to their home countries. But there are many countries, including the US, advising against travel to China. It would be sensible to postpone holidays or leisure travel to China until the statistics starts to trend downwards. Just keep abreast of reliable reporting. Travelling around other Asian destinations, statistically, is still extremely safe with the current checks and awareness around the region.
Is there a need to panic?
No
Keep in contact with The Thaiger by following our Facebook page.
Never miss out on future posts by following The Thaiger.
79 new cases today-COVID-19 Update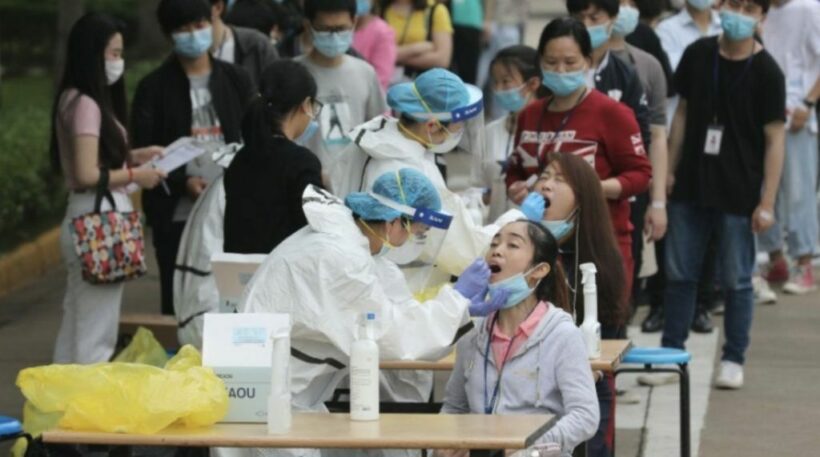 Today, the Thai government is reporting 79 new cases of Covid-19, with 65 locally-transmitted, and 14 imported, raising the total to 26,241 since the pandemic began. 1 new death has been reported, raising the total amount of deaths to 85. The new infections, which are now in the double-digits, shows Thailand's Covid situation as improving according to the assistant spokeswoman for the Centre for Covid-19 Situation Administration, Panprapa Yongtrakul.
"The two-digit level of new cases found at hospitals and communities shows that the local Covid-19 situation is under control."
The CCSA reports that 43 of the 65 local infections were found in communities with 22 of the 65 found in hospitals across 4 provinces.
Samut Sakhon province, the source of the second wave of Covid in the Kingdom, reported 77% of the new cases. Of the 50 cases found in the province, 38 were found in communities and 12 were found at hospitals.
Pathum Thani reported 8 new cases, with 3 being found at hospitals, and 5 in the community. Bangkok reported 6 new cases at hospitals and Chon Buri reported 1 infection found at a hospital. 12 of the 14 imported infections were quarantined arrivals from Russia, The United Arab Emirates, The United States, Slovenia, South Africa, Germany, Libya and Italy.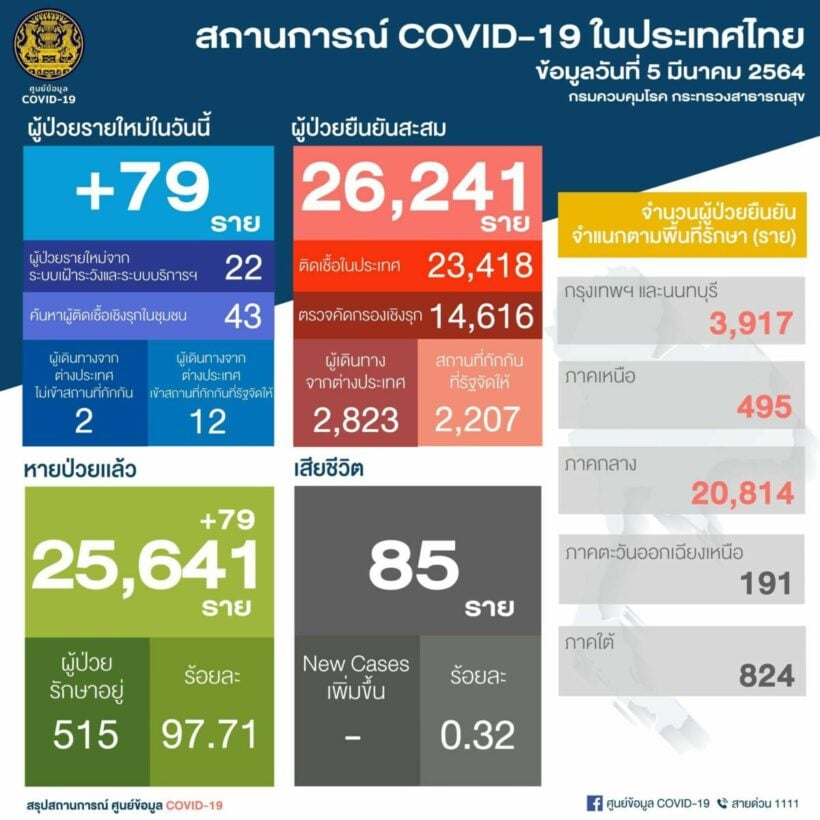 The other 2 imported cases were that of Thai women, who ellegedly returned from Myanmar illegally through a natural border crossing in Tak province, despite the government closing off natural border crossings after the February coup by the military in Myanmar.
Covid-19 cases rose worldwide by 446,747 over the past 24 hours to 116.21 million. The worldwide death toll rose by 9,955 to 2.58 million. The US still has the most cases at 29.53 million, rising by 68,321 over the past 24 hours, and the most deaths at 533,636, rising by 1,993 over the last 24 hours.
In light of the recent downturn in reported cases, Samut Sakhon has recently reopened 22 of its wet markets. However, the seafood market where the second wave of the Covid outbreak began, is not one of them, and it is not yet known when that might reopen.
SOURCE: Bangkok Post
Keep in contact with The Thaiger by following our Facebook page.
Never miss out on future posts by following The Thaiger.
Thai Health Minister to chair panel on travel bubbles, vaccine passports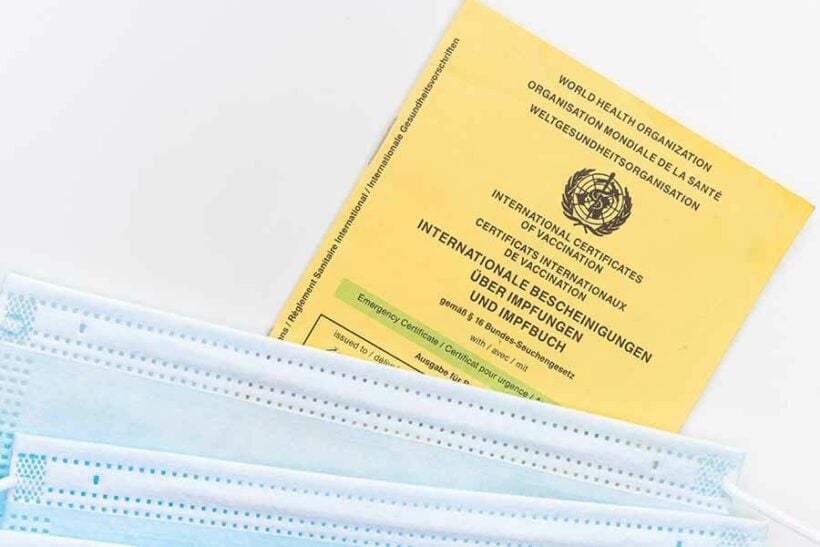 Thailand's Public Health Minister, Anutin Charnvirakul, will chair a meeting on Monday, in which a vaccine passport scheme and potential travel bubbles will be discussed. Anutin says those who've been inoculated against Covid-19 will be issued with a book to confirm their vaccination. It's hoped this will make international travel easier, as well as boosting the public's confidence and helping life return to some kind of normality.
"The Public Health Ministry is making preparations to bring life back to normal, restore businesses and revive the Thai economy."
A number of groups and industry representatives have added their voices to growing calls for a vaccine passport policy. The Joint Standing Committee on Commerce, Industry and Banking is urging the government to implement the scheme without further delay, while also calling for private companies in Thailand to be allowed purchase and distribute vaccines.
The Tourism Authority of Thailand is also pushing for a vaccine passport policy, while the Tourism Ministry has urged the Health Ministry to approve one. Meanwhile the PM, Prayut Chan-o-cha has asked the Foreign Ministry to carry out a study on vaccine passports, adding that the jury is still out as to their effectiveness. They also have their critics, primarily among rights' groups and doctors, who argue that there is not yet enough evidence that vaccination prevents transmission.
At Monday's meeting of the National Communicable Diseases Committee, the Anutin-led panel will also discuss the idea of travel bubbles. Thailand has been considering entering into reciprocal travel arrangements with countries with a high take-up of Covid-19 vaccines.
Meanwhile, Anutin says the public must continue with the practice of mask-wearing, noting that the number of Thais doing so has recently slipped. He says that recent data shows the number of people wearing masks has dropped below 80%, compared to 90% last month.
SOURCE: Nation Thailand
Keep in contact with The Thaiger by following our Facebook page.
Never miss out on future posts by following The Thaiger.
Hospital in northern Thailand closes to visitors after 2 patients test positive for Covid-19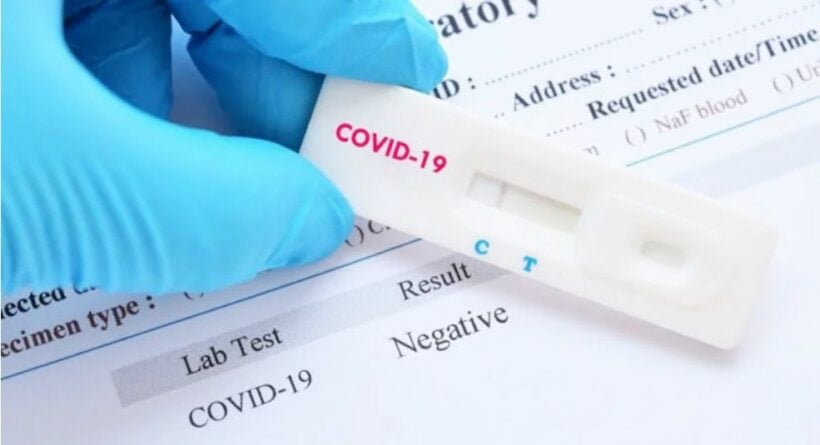 A hospital in the northern province of Tak has had to shut its doors to visitors after 2 patients treated at the facility subsequently tested positive for Covid-19. Nation Thailand reports that Mae Sot Hospital is now closed to visitors until Monday.
It's understood that 19 staff members have had contact with 2 patients who tested positive for the virus. Hospital director Thawatchai Setsuppana says the closure is to facilitate a deep clean of the facility and confirmed that a number of medical workers are self-isolating.
"3 doctors, 11 nurses and 5 patient assistants have been ordered to undergo 14-day quarantine."
Officials are now questioning both patients, in an effort to trace others who may have had contact with them. Tak province is on the border with Myanmar, which has had 142,000 cases of the virus, with 3,200 deaths.
Meanwhile, in the northern province of Sukothai, the provincial Public Health Office has confirmed that a Thai national who returned from working at a casino in Myanmar has also tested positive for Covid-19. It's understood the woman developed symptoms prior to entering Thailand at the border town of Mae Sot on March 1, before taking a bus to her home in order to attend her grandfather's funeral.
The provincial health office has issued a statement to confirm the timeline of the woman's movements. It's understood 17 people had contact with the woman, with 7 of those considered "high-risk".
"On March 2, she took a Covid-19 test at Sukhothai Hospital and went shopping in Muang district before heading home. She was admitted to Ban Dan Lan Hoi Hospital on March 3 after her test came back positive."
It is unclear how the woman managed to evade the mandatory 14-day quarantine. Border officials have stepped up patrols in recent weeks, amid fears that Burmese nationals fleeing the violence in Myanmar may attempt to cross illegally into Thailand, bypassing health checks and quarantine.
SOURCE: Nation Thailand
Keep in contact with The Thaiger by following our Facebook page.
Never miss out on future posts by following The Thaiger.